Although we technically have until September 22, Labor Day is the last unofficial day of summer, not to mention the last day to wear white, according to old-school fashion rules. For our last hoorah, we have gathered iconic recipes that scream of summer that you should be devouring up all three days.
Starters and Sides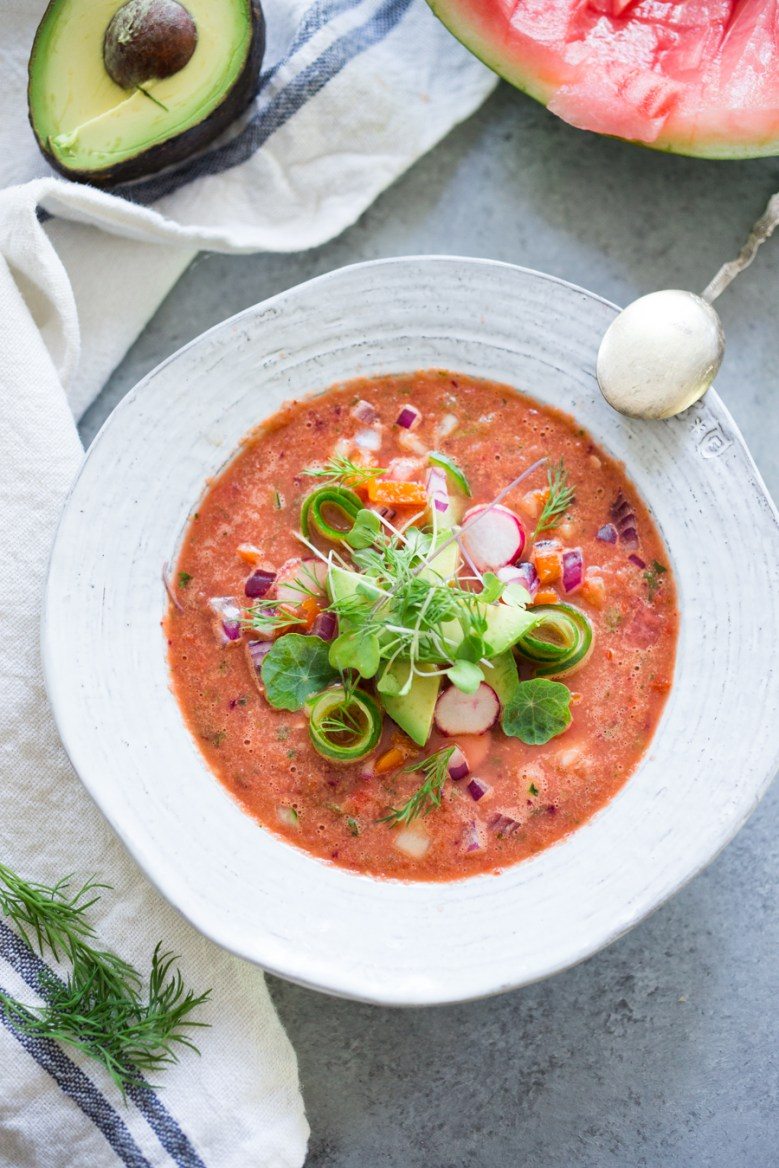 Veggie-Loaded Watermelon Gazpacho
Cool, refreshing and loaded with vegetables and watermelon, this hydrating watermelon gazpacho is surprisingly filling and the perfect slurp on a hot day. Want to make it a main? Add shrimp! See the recipe.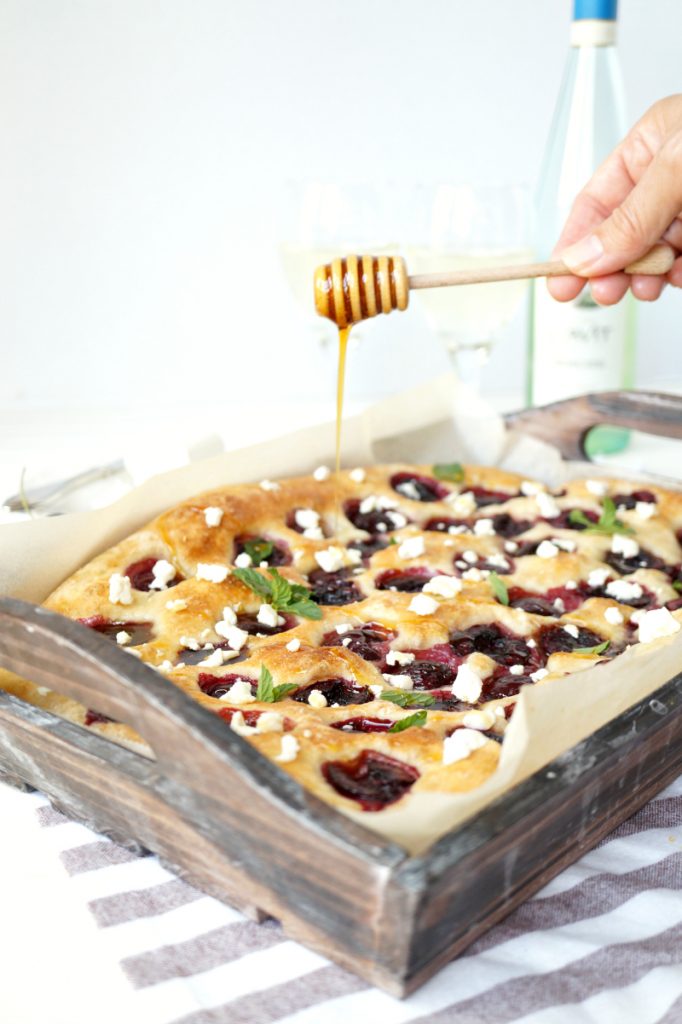 Honey, Cherry and Goat Cheese Focaccia
Celebrate the last of summer with a pan of this sweet and salty Honey, Cherry and Goat Cheese Focaccia! This soft bread works as an appetizer or a dessert. See the recipe.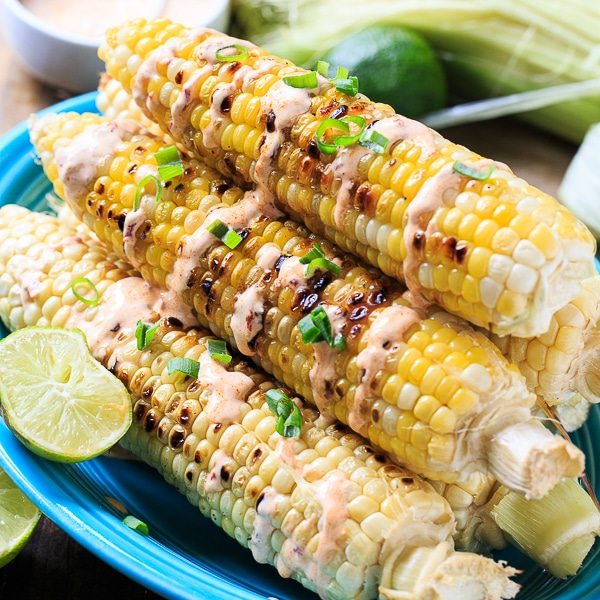 Grilled Corn with Chipotle Cream
Take your corn on the cob to a whole new level before summer's end. See the recipe.

Summer Tomato and Crab Salad
Can tomatoes be around all year long?! Dig into a plate of this stunning tomato and crab salad tossed in a cool, light dressing. See the recipe.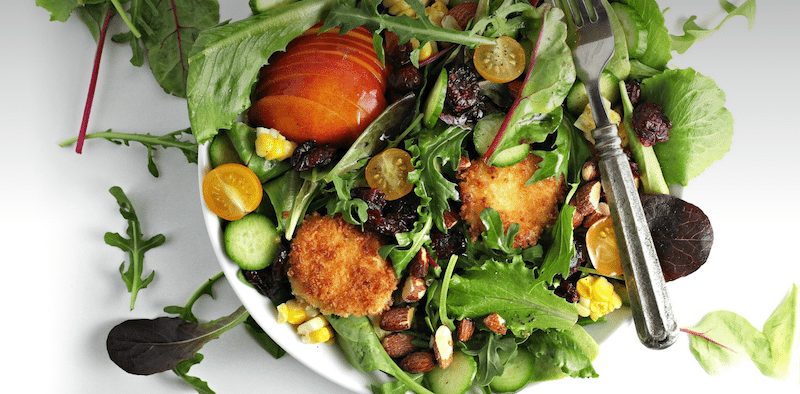 Peach and Basil Salad with Fried Goat Cheese
Stone fruits, you have our hearts. Sweet with candied almonds, dried cherries and peaches this salad is the perfect combo with savory fried goat cheese and basil. See the recipe.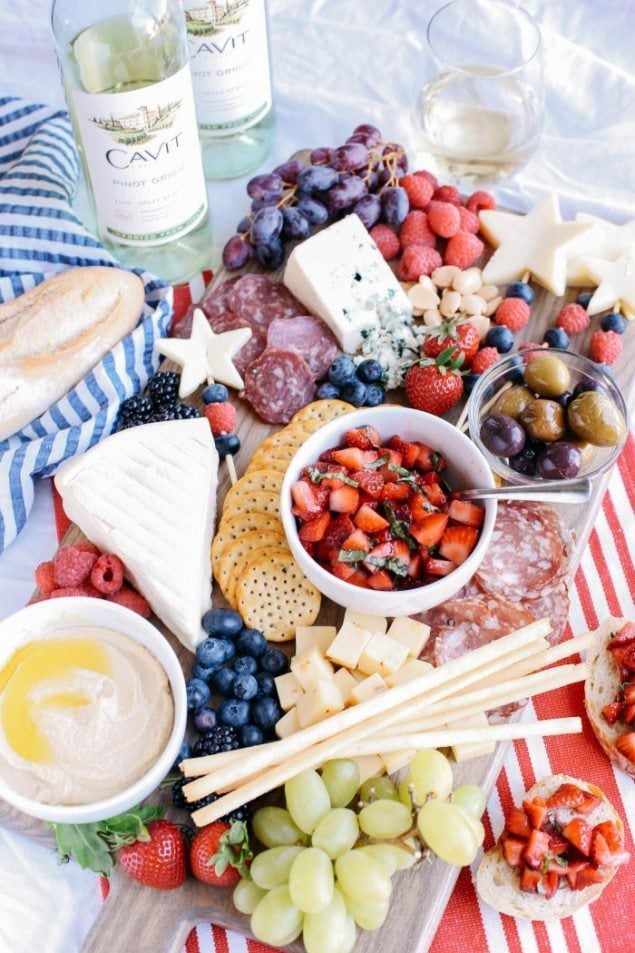 Ultimate Red, White and Blue Cheeseboard
Close out the summer with the this red, white and blue cheeseboard, your best buds and a bottle of wine. See the recipe.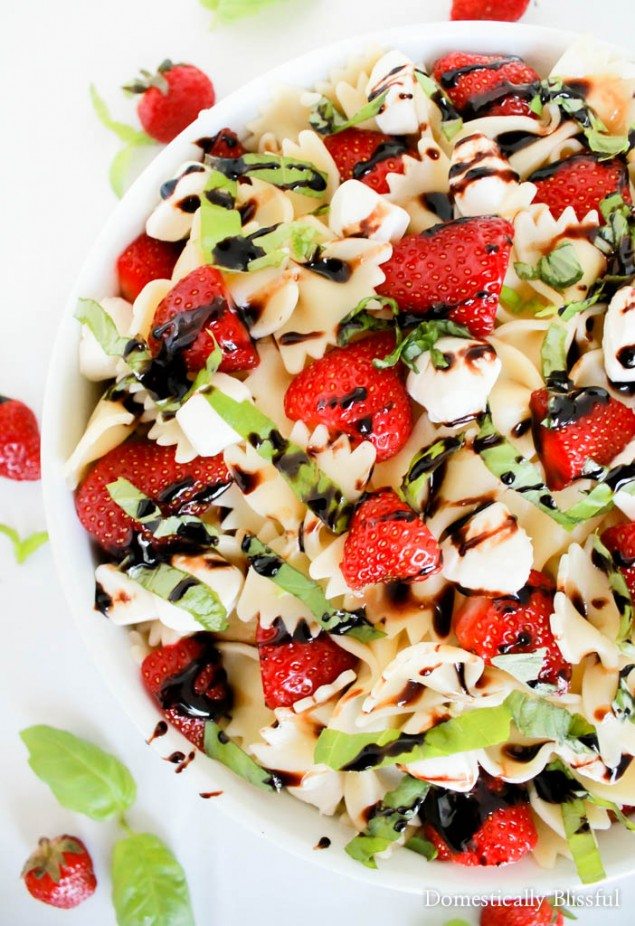 Strawberry Caprese Pasta
Strawberry Caprese Pasta is loaded with fresh, cool summer flavors and topped with basil and balsamic. So easy and flavorful. See the recipe.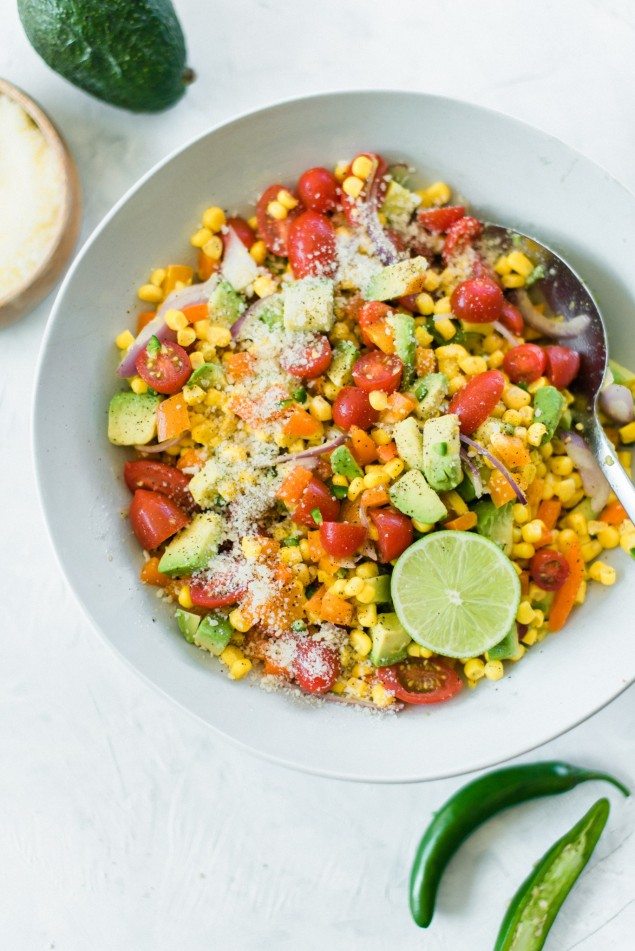 Summer Corn and Avocado Salad
The perfect side to your next batch of tacos, this summer corn and avocado salad is bursting with color, fresh flavors and spice. See the recipe.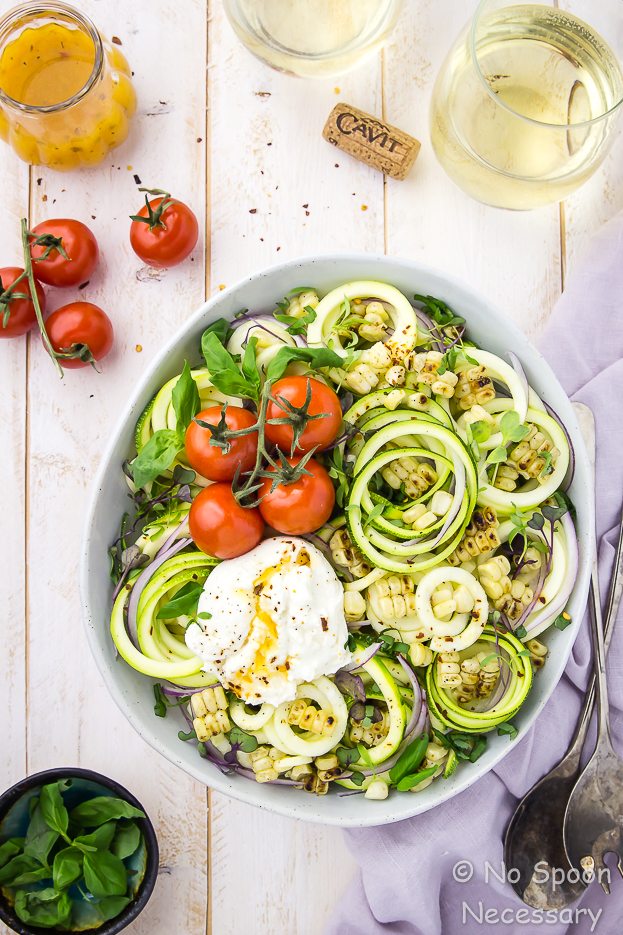 Zucchini and Burrata Salad
Crisp zucchini noodles are tossed with Italian dressing, topped with charred corn, pungent red onions, juicy tomatoes, fresh basil and creamy burrata. See the recipe.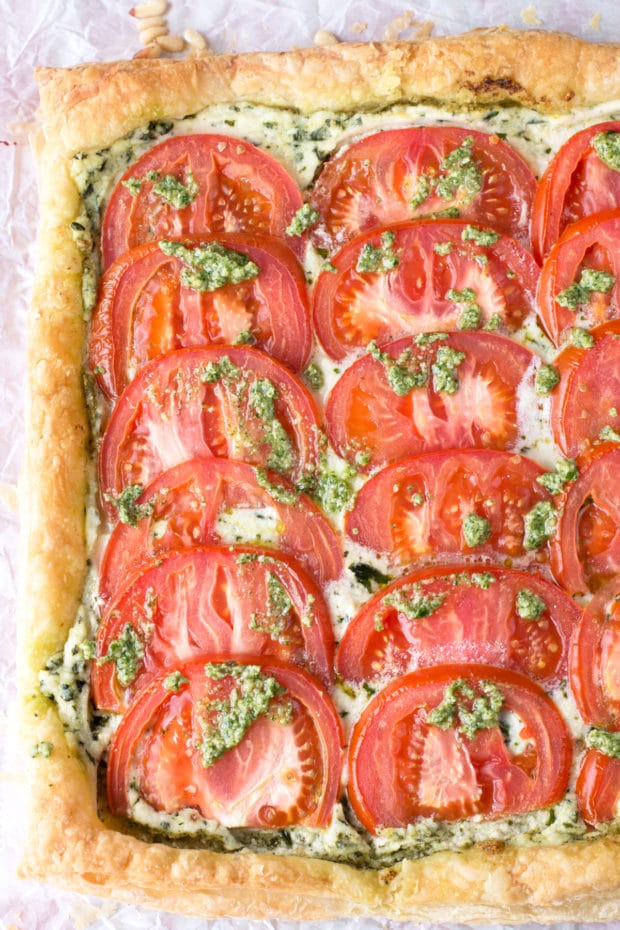 Watercress and Ricotta Tomato Tart
Serve this Watercress and Ricotta Tomato Tart and the crowd will go wild. It's an easy recipe that requires little effort, but the combination of fresh flavors will make your tastebuds jump for joy. See the recipe.
Mains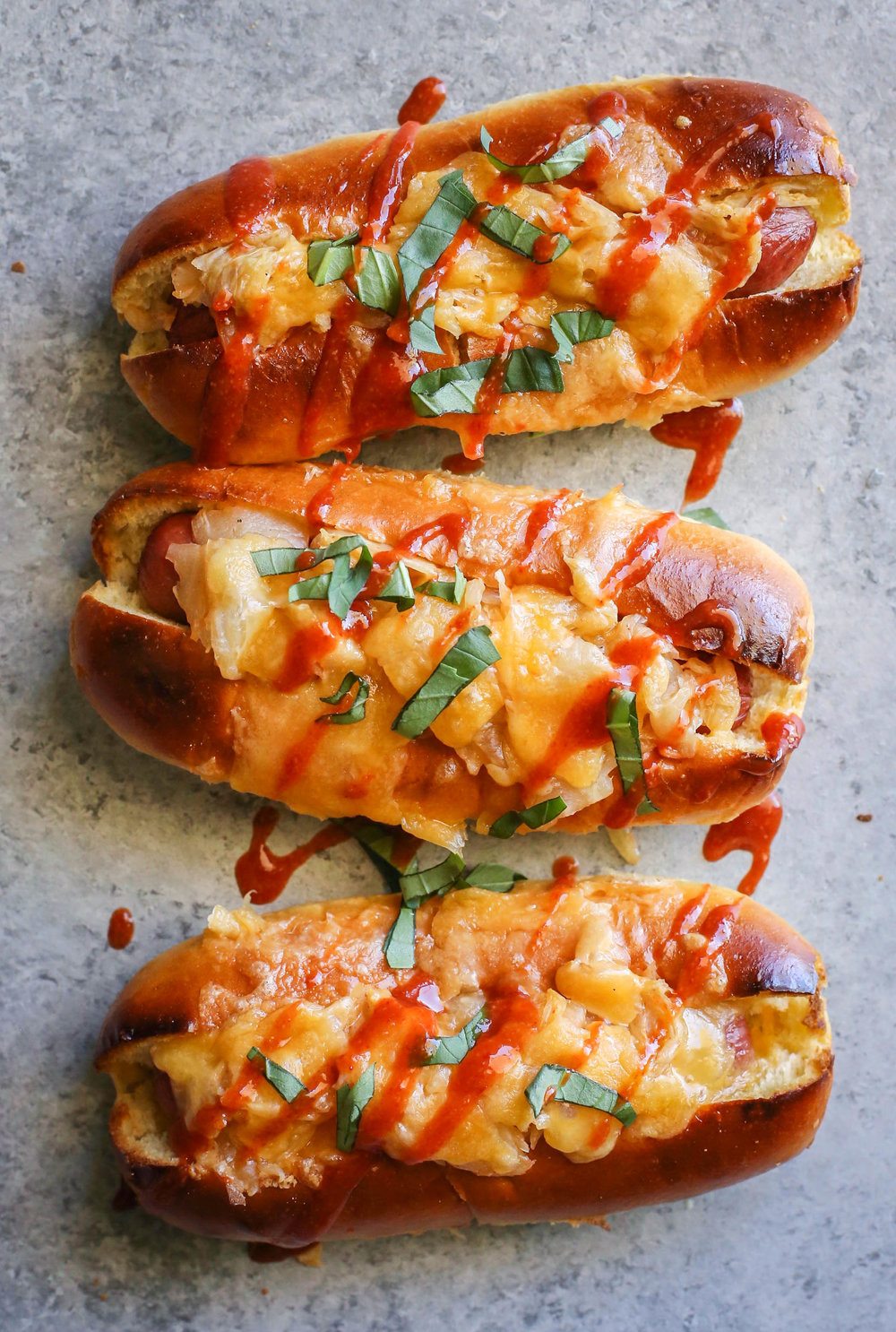 Cheese and Kimchi Hot Dogs
Because hot dogs are a summer staple. Revamp your summer hot dogs and top them with creamy cheddar cheese and crunchy, tangy, spicy kimchi. It's the perfect gourmet combo. See the recipe.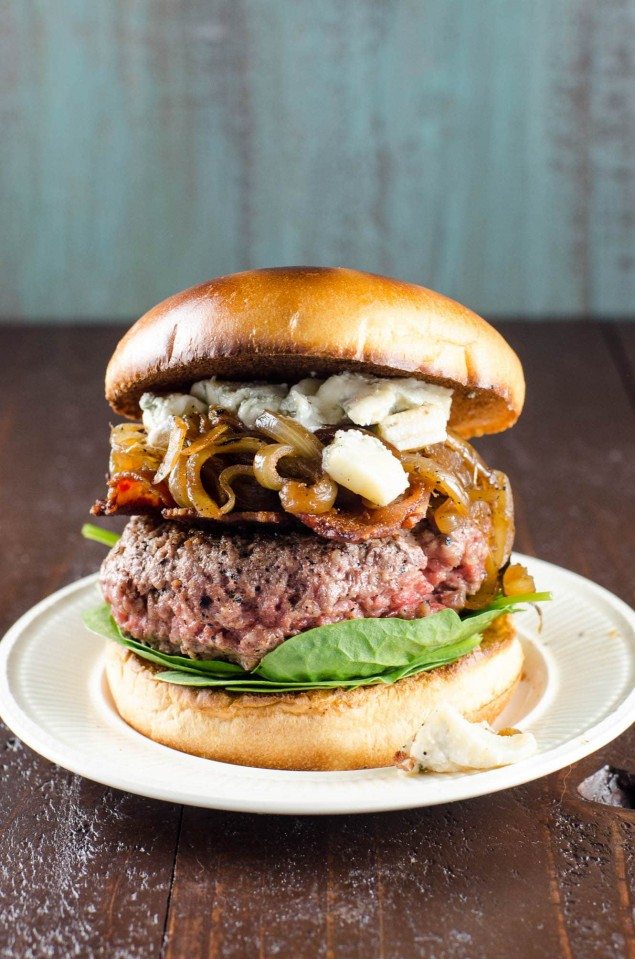 Blue Cheese Bacon Burgers
No summer produce is necessarily needed for this burger (except for maybe a tomato), but grilling and burgers are out summer go-to. So let's dig in! See the recipe.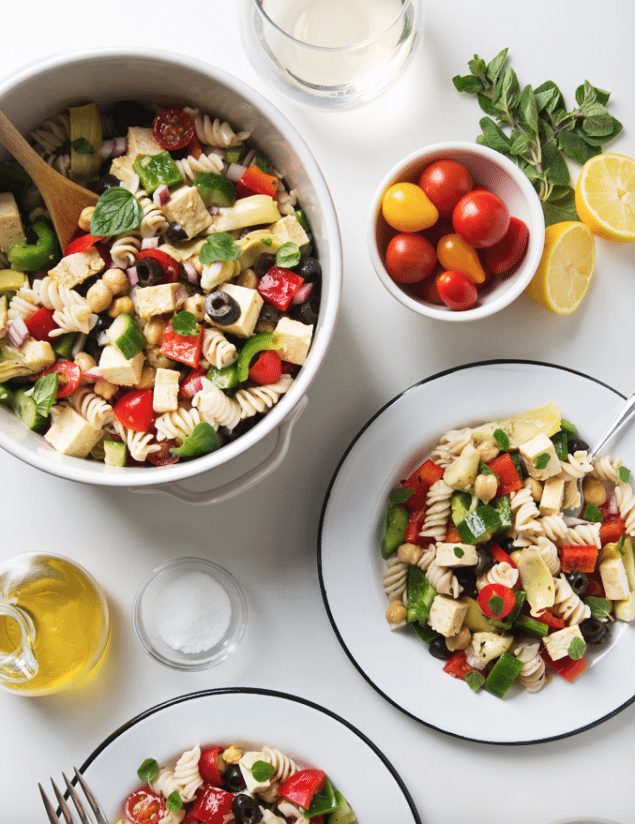 Tofu and Feta Pasta Salad
It comes with protein, so we are calling this cool dish with summer herbs and tomatoes a main dish. See the recipe.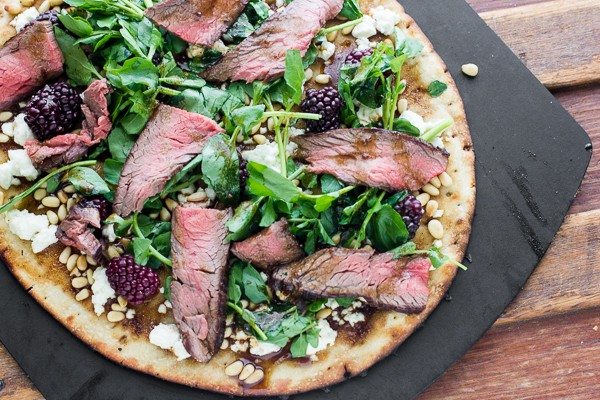 Grilled Steak and Watercress Flatbread with Blackberries
The grill and summer berries. What could taste more like summer? Loaded with grilled steak, fresh watercress, blackberries and a vinaigrette, this entire flatbread is assembled on the grill and tastes like a delicious summer salad served on a crust. See the recipe.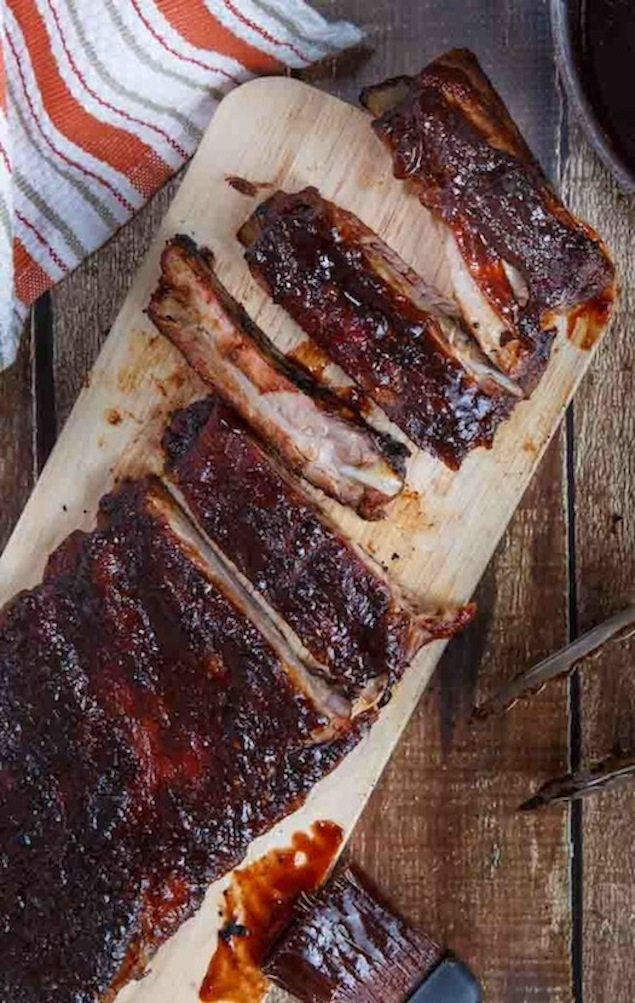 See Also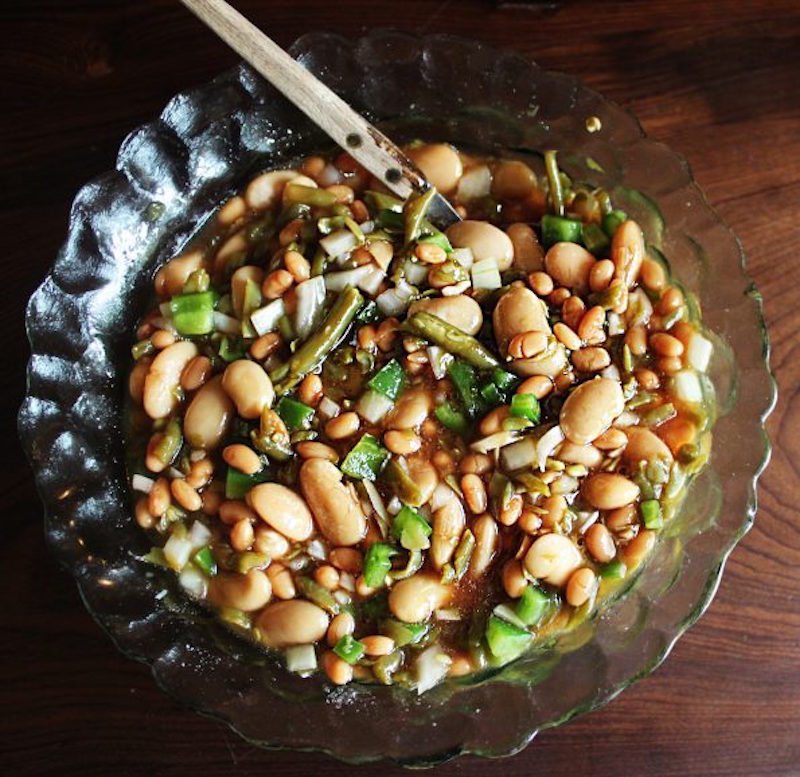 Pomegranate Chipotle Barbecue Ribs
Easily turn your gas grill into a makeshift smoker to make these sweet, sticky, and slightly spicy Smoked Pomegranate Chipotle Ribs. See the recipe.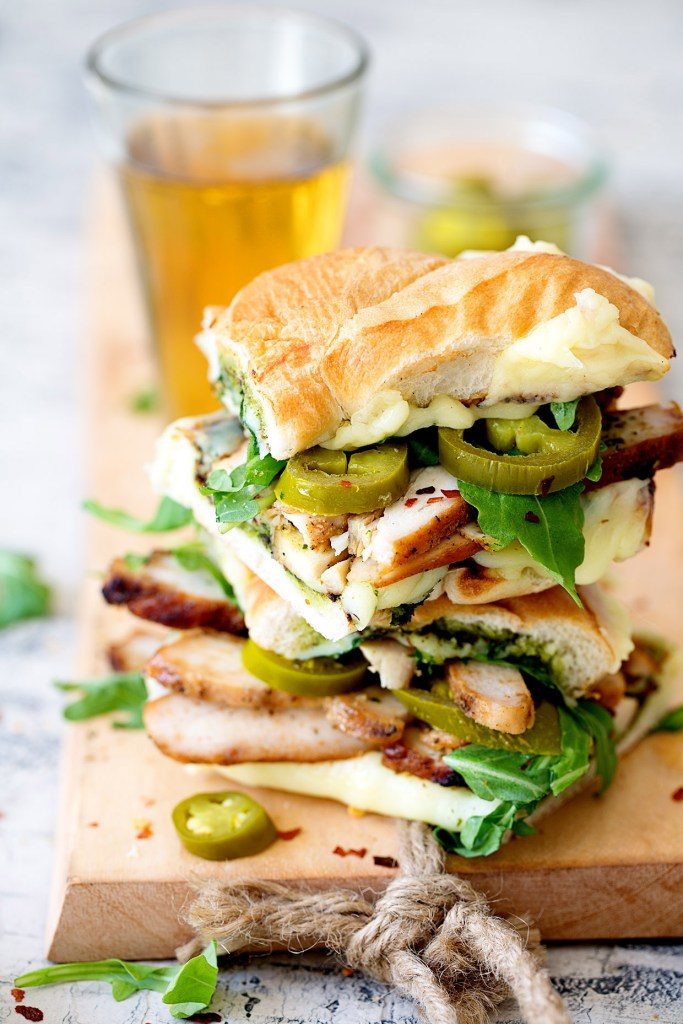 Grilled Chicken Pesto Subs
There's something so humble and so comforting about a sandwich. Make it a grilled chicken sandwich and you're set for the holiday weekend. See the recipe.
Zucchini Veggie Burgers with Quinoa
Take a meat break with these green veggie burgers that use spices splendidly to give the patties bold, enticing flavors. See the recipe.
Sweets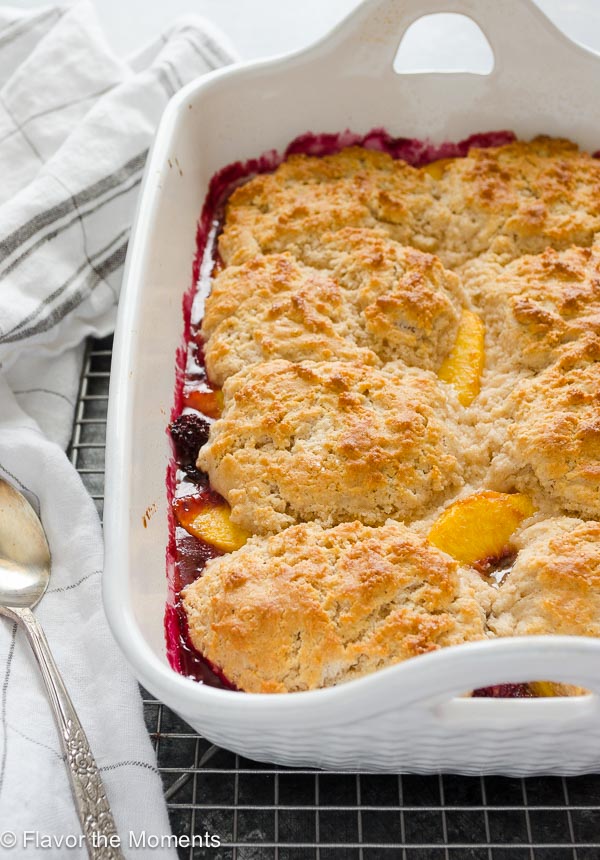 Peach and Blackberry Buttermilk Biscuit Cobbler
Feast on the fruit of summer while they are here! Juicy peaches and fresh blackberries are sweetened and topped with buttermilk biscuits before being baked to golden perfections. See the recipe.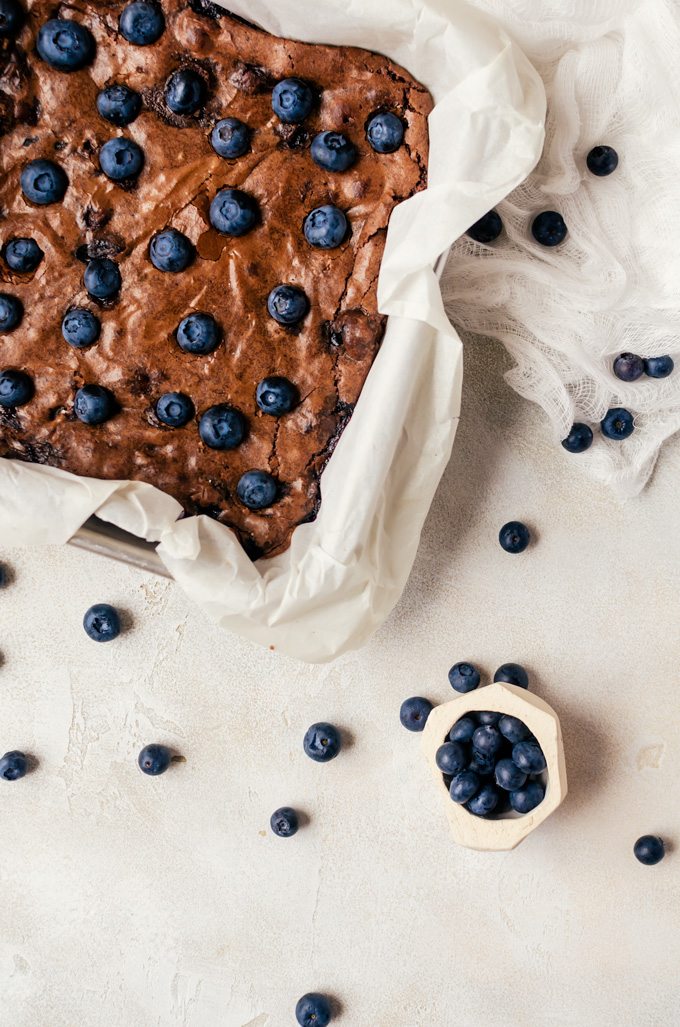 Chocolate and Blueberry Brownies
Fruity and chocolatey, these blueberry brownies are a perfect summer dessert served with ice cream. (Dare you to turn them into brownies ice cream sammies!) See the recipe.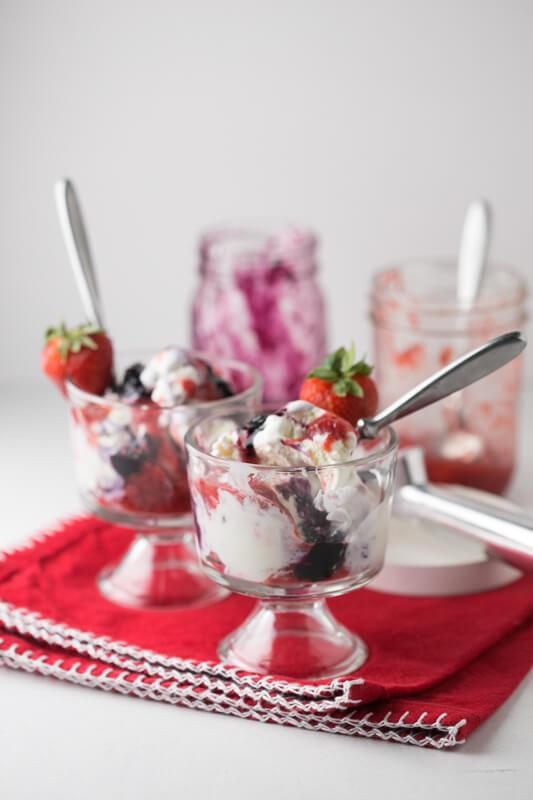 No-Churn Berry Ice Cream
This no-churn red, white, and blue ice cream with strawberries and blueberries doesn't require an ice cream maker and only uses a few ingredients to make a cool and delicious dessert. See the recipe.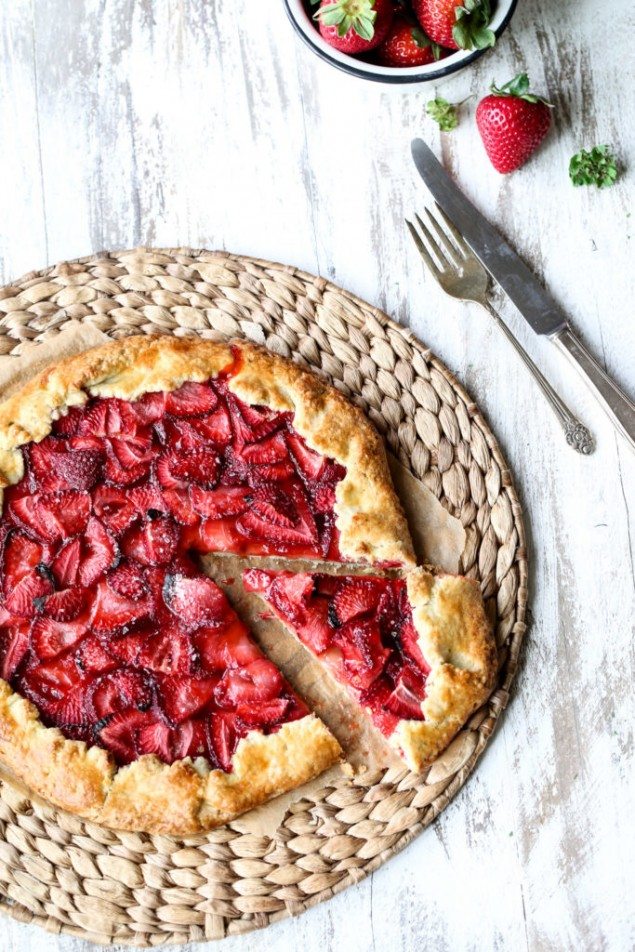 Strawberry Galette with a Basil Crust
This simple, rustic strawberry galette is made extra special with a basil butter crust. See the recipe.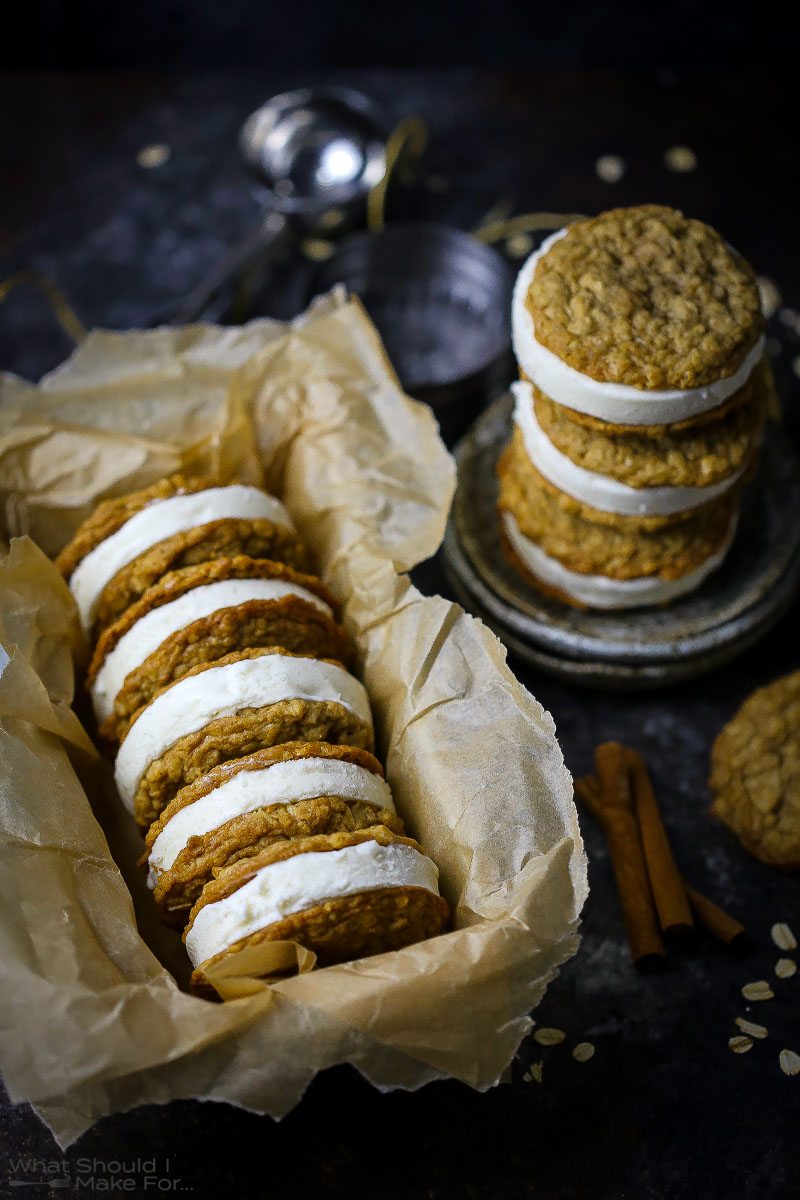 Oatmeal Cookie Ice Cream Sandwich
This feels so American (Hello Little Debbie Oatmeal Cream Pies!) and is cool enough for a hot day that we can't pass this up on Labor Day.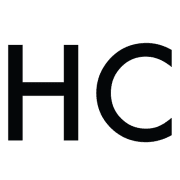 Honest Cooking
The Honest Cooking editorial team handpicks inspiring culinary stories to share with you that we think are beautiful. We strive to create an inspiring place for culinary exploration, salivating recipes, interesting personalities and stories.