This silky turmeric orange flan is made with creamy coconut milk, a burst of turmeric flavor, and bright acidity from the orange. It's rich and loaded with tantalizing caramel flavor.
Silky smooth, caramel drenched, and decadent: flan is it- the one I grew up with and celebrated with. It reminds me of home, Sunday lunch, and my grandmother. It ranks high, at the top of my list with the rest of my favorites.
Flan is sweet and delicate, the full-hearted hug you look forward to and crave. Decadent and delicious it is a reminder that tenderness is as needed as fire and flame. It is a reminder that time works magic, and patience is key to winning this game.
I remember watching my mother making flan. She would effortlessly whisk milk into eggs, place a pan full of jiggly liquids into a water bath, then watch it cook gently until just set. She had the flan-making secret power taught to all good Puerto Rican cooks. I remember it always being the most popular dish at the dessert table, devoured in seconds, every single drop licked away.
I haven't had flan in years. I had to give it a whirl, reinvent it without the milk, while keeping its identity intact. I wanted bold flavors that would accentuate the caramel, not hide it. I had and orange in the fridge and settled on a burnt yellow palette as bright as solstice sunsets.
With coconut milk and eggs as a base, the custard is luscious and rich. Turmeric' floral undertones are amplified by the orange's acidity, a perfect accomplice to the rich, decadent caramel that coats every bite.
This flan is sweet, bright, and aromatic. Every bite addictive, simultaneously refreshing and comforting. A win, a hug, a reminder of home that is both old and new me.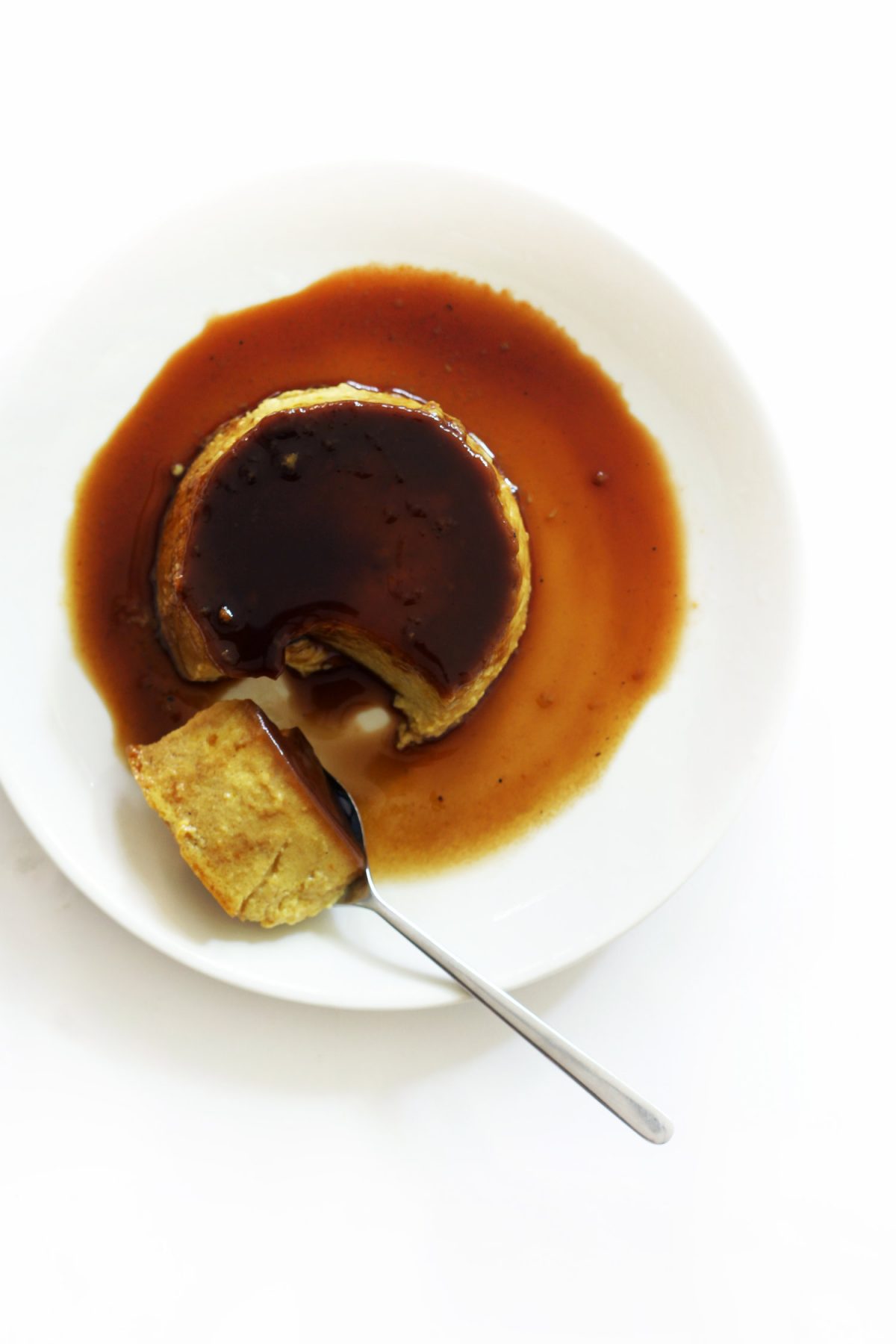 Print
Turmeric Orange Flan
This silky turmeric orange flan is made with creamy coconut milk, a burst of turmeric flavor, and bright acidity fro the orange. It's rich and loaded with tantalizing caramel flavor.
Author:

Mariela Alvarez Toro

Yield:

3

servings

1

x
Category:

Dessert
Equipment
1

deep baking dish

3

ramekins

1

tea kettle (for boiling water)

2

small pots

1

small bowl
Ingredients
1

can full fat coconut milk
juice and zest of one orange

1 teaspoon

turmeric powder

1 teaspoon

vanilla extract

1

pinch of salt

3

eggs

¾ cup

coconut sugar (divided)

1 tablespoon

water
Instructions
Preheat oven to 325 degrees Fahrenheit
Heat 4-5 cups of water in a tea kettle (or small pot for that matter). Set aside until ready to use.
Place the coconut milk in a small pot. Bring the coconut milk to a simmer, then reduce heat to medium-low and cook for 10-15 minutes, stirring often. Remove from the heat and add the orange juice and zest, turmeric powder, vanilla, salt, and ¼ cup of the coconut sugar.
Stir until the sugar is dissolved. Set aside and let cool for about 10 minutes.
As the milk cools, make the caramel. Place ½ cup of the coconut sugar in the other pot with 1 tablespoon of water. Over low heat, melt the coconut sugar until it becomes a syrup. (This should happen quickly.) Stir often to prevent it from burning.
Once the caramel is ready, evenly divide it into the three ramekins. Stir it around and onto the sides of the ramekin. Place the ramekins in the baking dish. Pour enough of the hot water into the baking dish to cover the ramekins halfway up.
In a small bowl, whisk eggs evenly. Pour coconut mixture slowly into the eggs, whisking vigorously to prevent curdling.
Evenly divide the custard into the three ramekins. Bake for 25 minutes, or until the custard is just set. It is ok if the center wiggles a bit.
Remove the flans from the oven and let cool out of the water bath for 20 minutes, then transfer into the fridge for at least an hour, but ideally up to 3-4 hours before serving.
When ready to serve, run a knife around the edge of each flan to detach it from the ramekin. , Gently invert onto a plate. The caramel should run over the flan smoothly.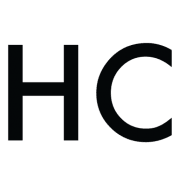 Mariela Alvarez Toro
Recently graduated with from Harvard University's Graduate School of Design. She has recently completed "People in Food-Space", an ethnographic study on the cultural production of taste in space. She has also examined post-soviet food production systems and housing projects in Havana, Cuba. Originally from Puerto Rico, Mariela has been living in the United States for eight years. She has involved herself in both teaching and practice, while writing on food at tastyplan.com. Her goal as a food writer is to cook creatively, using the best ingredients to find new flavor combinations every day.