Zucchini Veggie Burgers with Quinoa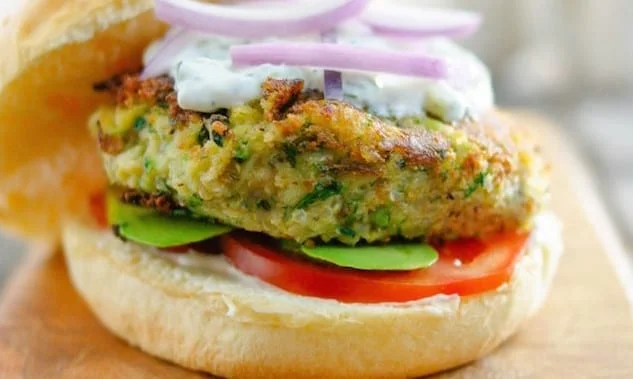 Take a meat break with these green veggie burgers that use spices splendidly to give the patties bold, enticing flavors.
By Kathy Steger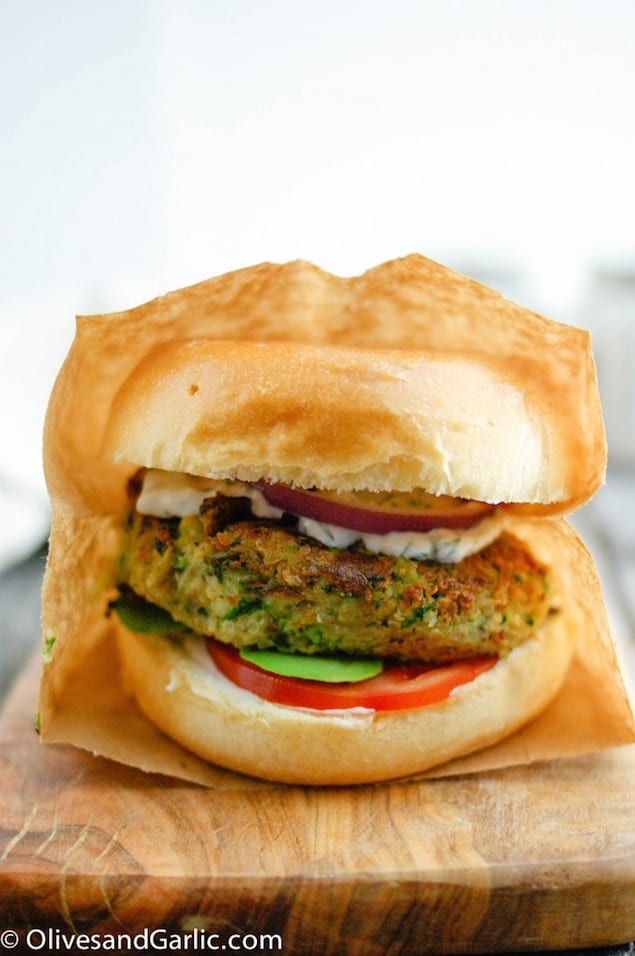 There are numerous benefits to eating vegetarian a few nights a week. Giving your system a break from the meat and poultry is a good thing both for your body and your wallet. Eating less meat and more legumes, grains and vegetables means consuming less calories, saturated fat while providing your digestive system with a break.
These zucchini veggie burgers have been approved by both kids and adults. They have substance and lots of flavor, leaving you satisfied and full.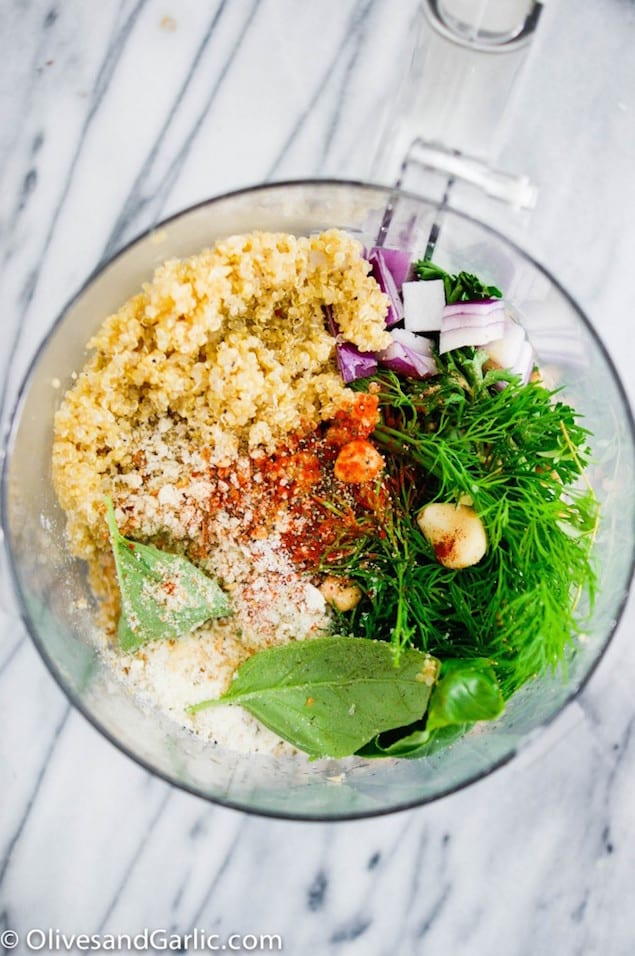 The secret to a great veggie burger is flavor. Don't skimp on it. The ingredient list might look a little lengthy to you but most of these items you already have in the pantry. The key to healthy and flavorful cooking is utilizing the right spices and making the most of them.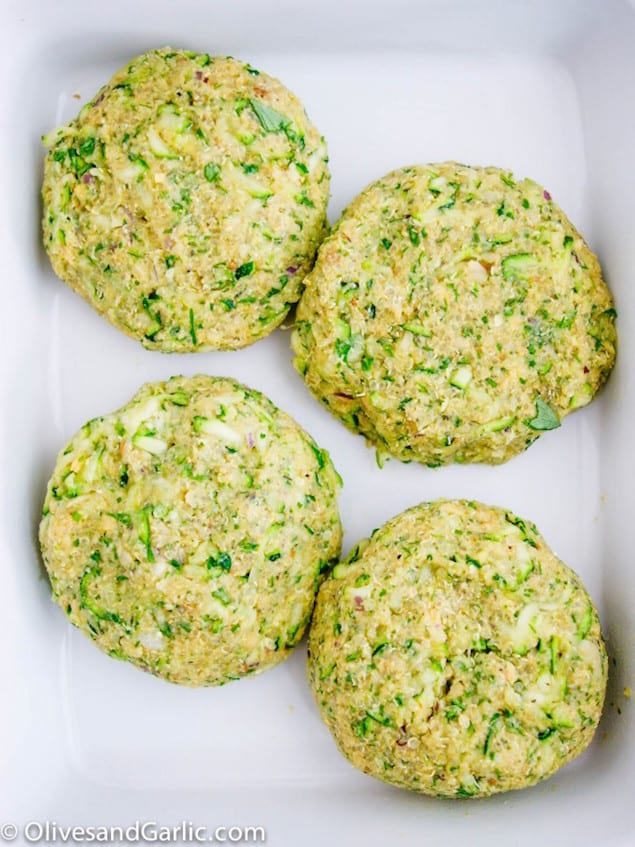 Zucchini Veggie Burgers with Quinoa
Take a meat break with these green veggie burgers that use spices splendidly to give the patties bold, enticing flavors.
Recipe Type:
Main, Vegetarian
Ingredients
1 15 oz can chickpeas (drained and rinsed)
1 cup cooked quinoa (3/4 cup uncooked quinoa and 1? cup water)
4 basil leaves, thinly sliced
½ tbsp parsley, finely chopped
½ tbsp dill, finely chopped
¼ small red onion, finely chopped
1 medium zucchini, grated
2 garlic cloves, minced
1 tsp paprika
¼ cup bread crumbs
1 tbsp parmesan cheese
¼ tsp powdered ginger
¼ tsp black pepper
salt to taste
Instructions
Combine uncooked quinoa and water in a small sauce pan, bring to a boil, then reduce to simmer and cook covered until the water is gone and quinoa is tender. Allow to cool.
Grate the zucchini, place into a colander set over a bowl. Sprinkle some salt over the grated zucchini to help draw out the moisture. Let sit for 10-15 min, then squeeze out all the juice.
Add cooled quinoa to a food processor along with chickpeas, herbs, red onion, garlic, paprika, bread crumbs, parmesan cheese and ginger. Pulse until well combined. Transfer to a large mixing bowl with zucchini and stir gently.
Season with salt and pepper. Form into burger patties and set on a baking sheet. If not cooking right away refrigerate until ready.
Notes
Please note these burgers will hold better together if refrigerated for about 30 minutes plus. You can also freeze them individually for up to 1 week.
Kathy Steger
Kathy is a blogger, a career woman and a mom from New Jersey. On her blog, Food Wine Thyme she shares her love for food, travel and family fun. She believes in eating foods that are whole, fresh and homemade.