A well-seasoned snack of Fried Mint and Cayenne Chickpeas.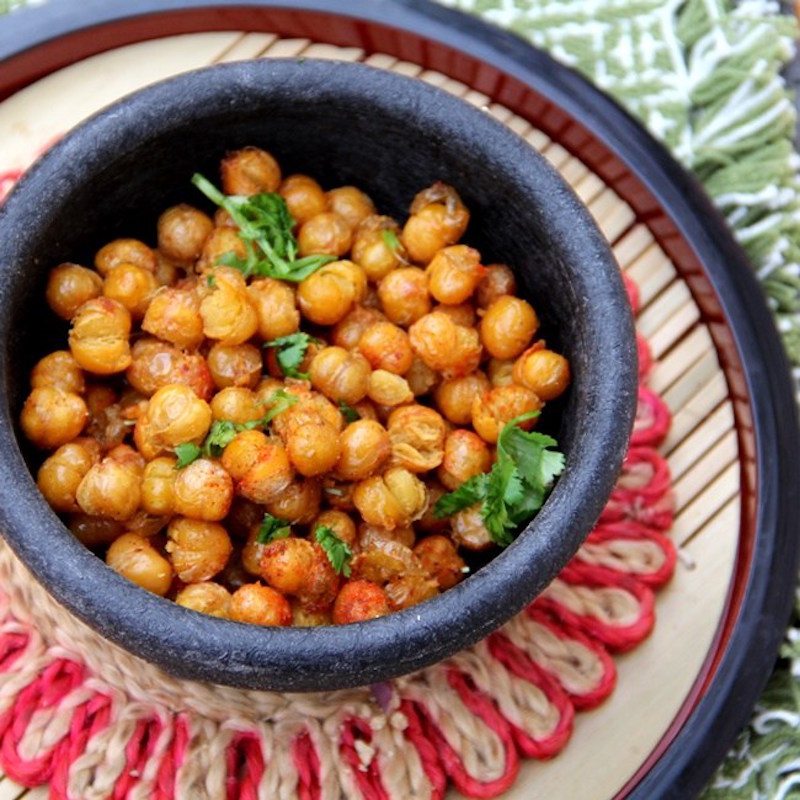 The great thing about these chickpeas are that, while they make the perfectly addictive crisp and crunchy snack. They are also great as dinner. Served them with a barley pilaf or risotto, yogurt, and pickled red onions. Oh! The pickled red onions are great even if you want to do this as a snack.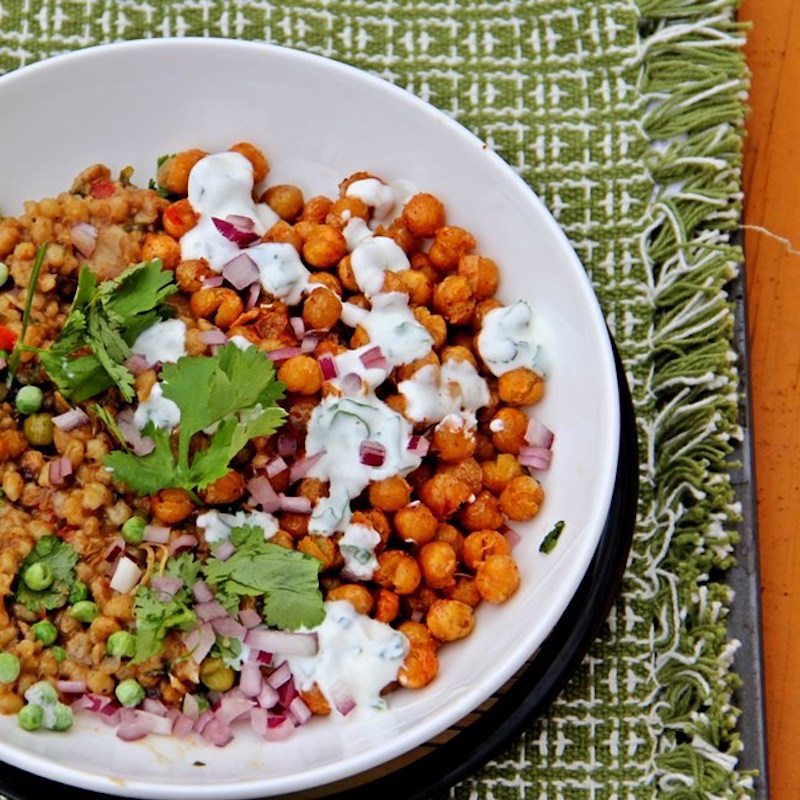 Surprisingly, the seasonings despite doing them from memory are close. I used amchoor or dried mango powder instead of lime zest and of course a few other fun things, just for fun. The general emphasis is a combination of mid-eastern and Indian flavors, how can one go wrong?

Crispy Chickpeas with Mint and Cayenne
Author:
Rinku Bhattacharya
Recipe Type:
Snack, side dish
Ingredients
2 cups cooked chickpeas
1 or 2 tablespoons rice flour (optional, but adds to the crunch)
¾ cup grapeseed oil
Salt to taste or 1 teaspoon
1 teaspoon red cayenne pepper
1 teaspoon smoked paprika
1.5 teaspoon amchoor powder (dried mango powder) or sumac
1 teaspoon dried mint
½ teaspoon chopped thyme
Finely chopped cilantro
Finely chopped red onions
Instructions
Drain and dry the chickpeas. Toss with the rice flour if using.
Heat the oil in a large skillet. Add the chickpeas in batches and fry until crisp and golden. This will take about 15 minutes per batch.
Drain on paper towels.
Mix the salt, red cayenne pepper, smoked paprika, amchoor powder or sumac, dried mint, chopped thyme and cilantro in a mixing bowl.
Toss the chickpeas with this mixture.
Toss with the chopped cilantro and red onions. Serve warm.