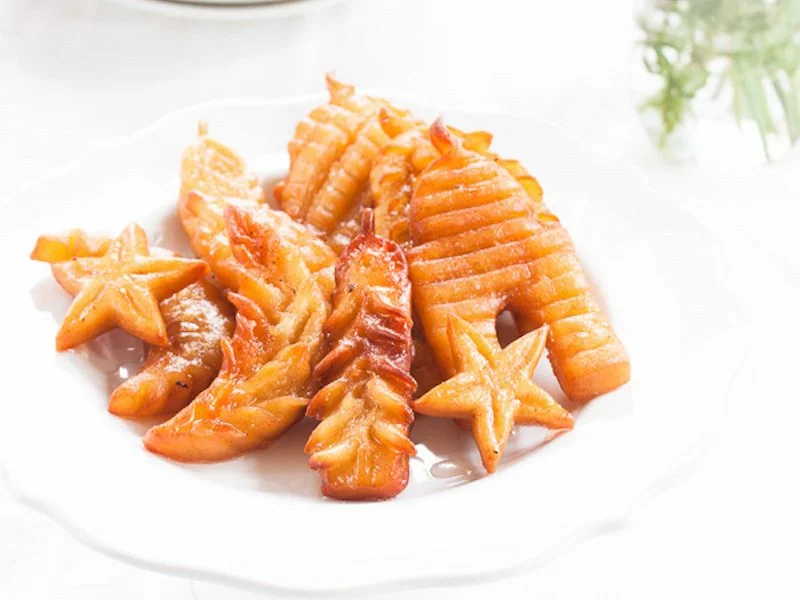 Nokshi or Nakshi Pitha originated in the rural areas of Bengal. The traditional hand carved nokshi pitha is extremely popular in the rural areas during weddings, festivals, and Eid. For generations, these work of art delicacies has been sent to the groom's family as gifts.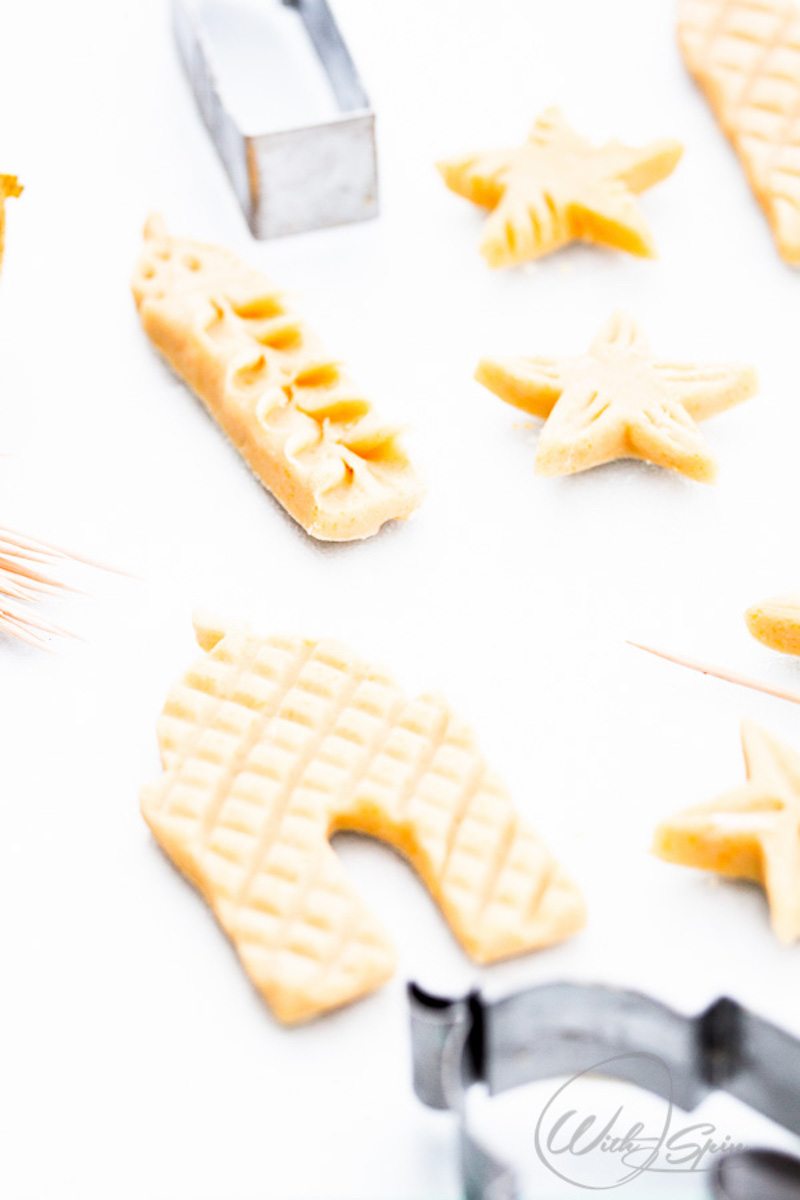 Designing each pitha involves practice, passion and creativity. It is believed that the rural women used to express their inner thoughts through these intricate designs. In the otherwise uneventful village life, preparing these pithas used to be an event itself. Growing up, I've heard about Nokshi pakon pitha so much, but never had the opportunity to try them. So I grabbed the opportunity to learn how to make them from a dear aunt (a dear friend's mother) last year.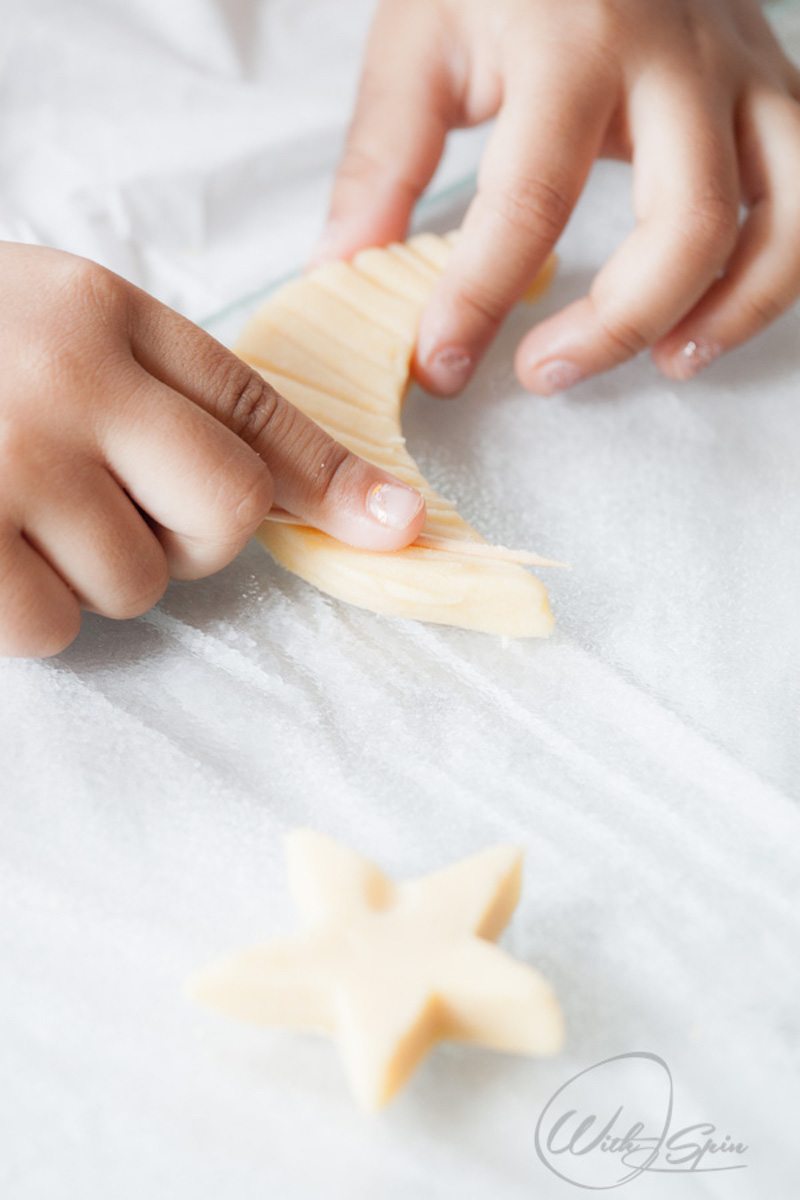 Traditionally, the pithas are designed using the thorns of date palm trees. In the absence of the thorn in our urban life, we used cookie cutters and toothpicks. We(my friend and I) along with my daughter and her kids had so much fun making and decorating the pithas as auntie guided us patiently along the way. It is a fun memory and I can imagine how the rural women must have a blast as well. I hope you give it a try sometimes and make memories with your dear ones.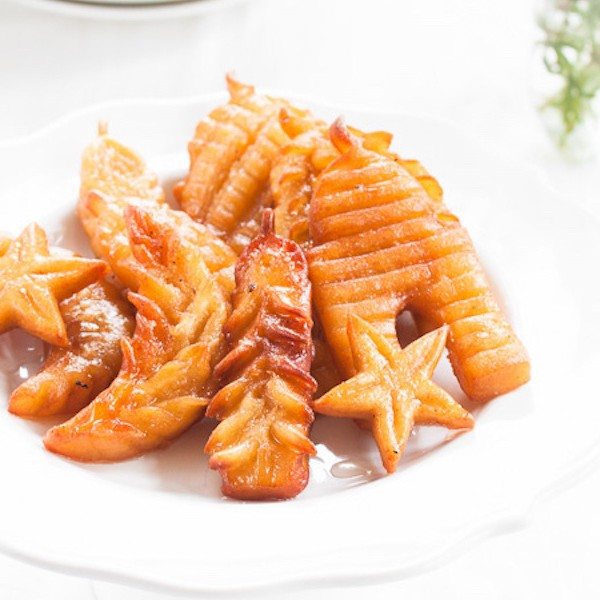 Lail Hossain
Ingredients
1

cup

moong dal

1.5

cup

water

1

cup

rice flour

1

teaspoon

salt

2

tablespoon

ghee/butter

Oil for deep fry

For Syrup

2

cup

sugar

2

cup

water

2

cardamom

2

cinnamon pieces

1inch each
Instructions
Roast moong dal on low heat until fragrant and crisp.

Using food processor, grind dal to powder.

Boil water with salt. Add ghee.

When water is boiling hot, add the rice and dal flour slowly. Lower the heat to medium low and mix with a wooden spoon making sure no lump remains.

Take the dough off the flame after about 3-4 minutes when water dries.

Cover and let the dough rest for about 10 minutes.

Knead the dough very well in lightly rice flour dusted surface until smooth.

Divide dough into 4 balls and knead again to make it soft and smooth.

Roll out each ball closer to ½ inch onto a lightly floured surface

Brush some oil over the dough. Cut out pitha using your favorite cookie cutters. We used our Islamic shape cookie cutters.

Using toothpicks make designs on each pitta. Get creative here ????

Air dry all pitha for 1-2 hours.

Make syrup with sugar and water. Keep it aside.

Heat oil for deep frying. When oil hot, fry each pitha on medium heat till it becomes light golden.

Remove pitha from oil and put into syrup for about a minute.

Remove pitta from syrup and serve in a platter.
Lail Hossain
Lail Hossain finds cooking to be an explosion of creativity. She is enthusiastic about modifying a laborious step of an old recipe, and experimenting with different ethnic recipes by adding her own spin to it yet keeping the recipes simple, healthy, and delicious. Originally from Bangladesh, Lail shares her journey of food, creativity and family in her blog "With A Spin". She is also very passionate about highlighting Bangladeshi cooking to the international culinary space.