Sour Cream Ice Cream — No Churning Required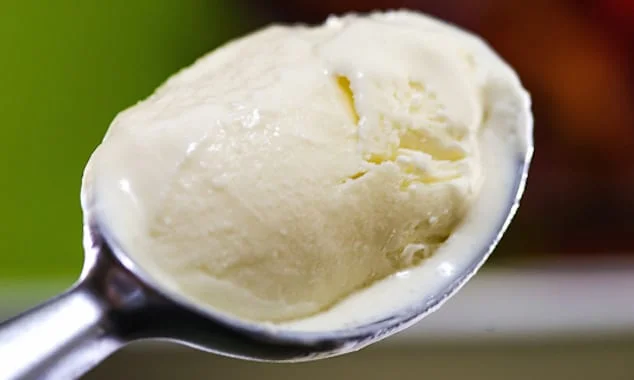 Ice cream made from whisking together sour cream, condensed milk and vanilla. It is so amazingly tasty and easy. Only 2 steps: Whisk and Freeze. No ice cream maker required. It can be the base for any flavor imaginable.
By Anita Mokashi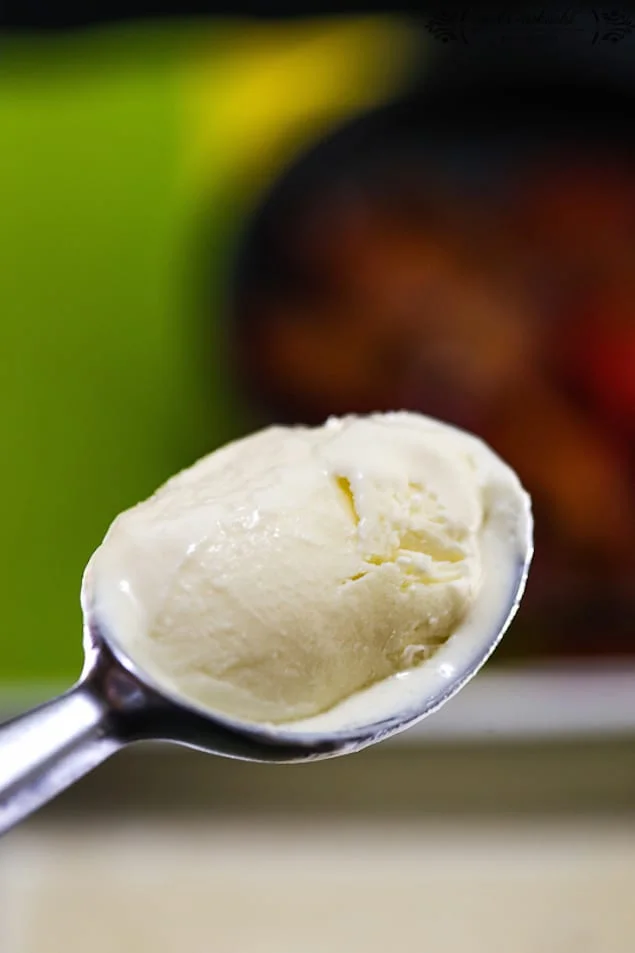 Ice cream made from whisking together sour cream, condensed milk and vanilla essence. It is so amazingly tasty and easy. Only 2 steps: Whisk and Freeze. No ice cream maker required. It can be the base for any flavor imaginable. No machine, churning, whipping cream or whatsoever!

Sour Cream Ice Cream — No Churning Required
Ice cream made from whisking sour cream, condensed milk and vanilla. It is so tasty and easy with only two steps and it can be the base for any flavor. Recipe adapted from Lady & Pups.com
Ingredients
1½ cup sour cream. I used organic sour cream. If you want you can use fat free sour cream
1 cup of sweetened condensed milk
1 tsp of pure vanilla extract
Instructions
Whisk sour cream , sweetened condensed milk and vanilla extract together until very smooth, and that there's no lumps of sour cream.
Pour the mixture into container and freeze for at least 6 hours to overnight.
Serve with fresh or grilled fruits.
Pan Grilled Peach
Heat butter in pan. Add brown sugar and sliced peaches. Serve with sour cream gelato.Sprinkle some brown sugar on top.
Anita Mokashi
Anita Mokashi is based in California, but born and brought up in Mumbai, India. Her blog Crave Cook Click is mostly about Indian cooking, but occasionally she shares recipes from other cultures and cuisines too. Anita is also the publisher of a popular photography blog.