Cut into strips, salted, and dried, jerky was once one of the only ways to save protein for later or to take on extended travels. Try your hand at the preserved snacks made from domesticated and wild animals. There is even a delicious vegetarian version, too!
By Annelise McAuliffe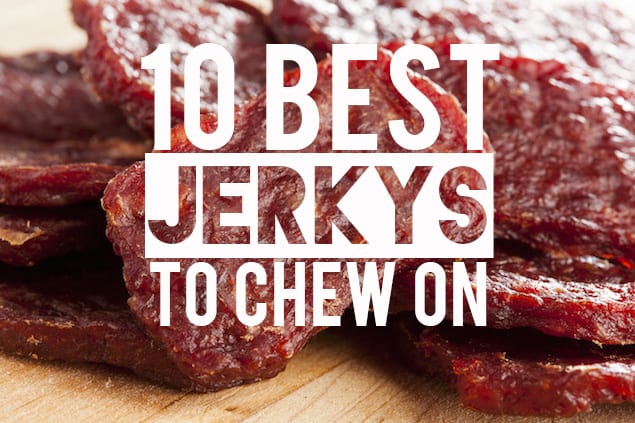 Shutterstock: Brent Hofacker
Lean meat can be more than healthy, lean meat can be fun, we promise! Cut into strips, salted, and dried, jerky was once one of the only ways to save protein for later or to take on extended travels. Since then, we have begun to smoke, dehydrate, sweeten and spicy our chewy strips to delicious oblivion. Try your hand at the preserved snacks made from domesticated and wild animals. There is even a delicious vegetarian version, too!
Smokey Salmon Jerky
Molasses, black pepper, lemon and liquid smoke combine for one of Alaska's favorite ways to save the bounty of their summer waters to have through winter. A simple brine and then some time in a dehydrator will leave you with a perfectly chewy, but not too tough texture. Get the recipe here.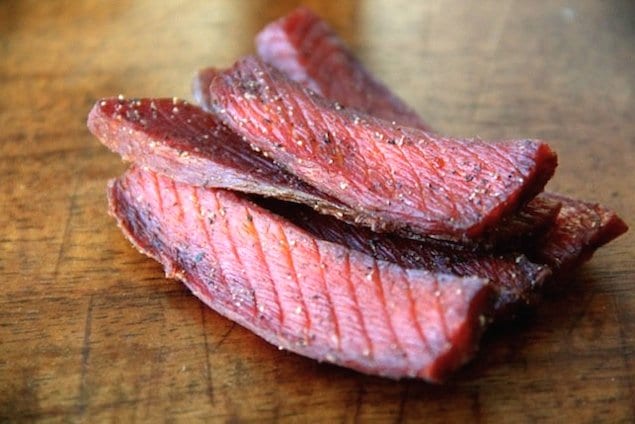 http://www.alaskafromscratch.com
Cider-ed Venison Jerky
Apple cider vinegar does a great job of adding delicious flavor and tenderizing the venison to the perfect chew. Garlic, brown sugar, and dried mushroom powder gives the strips an nice earthy flavor. Get the recipe here.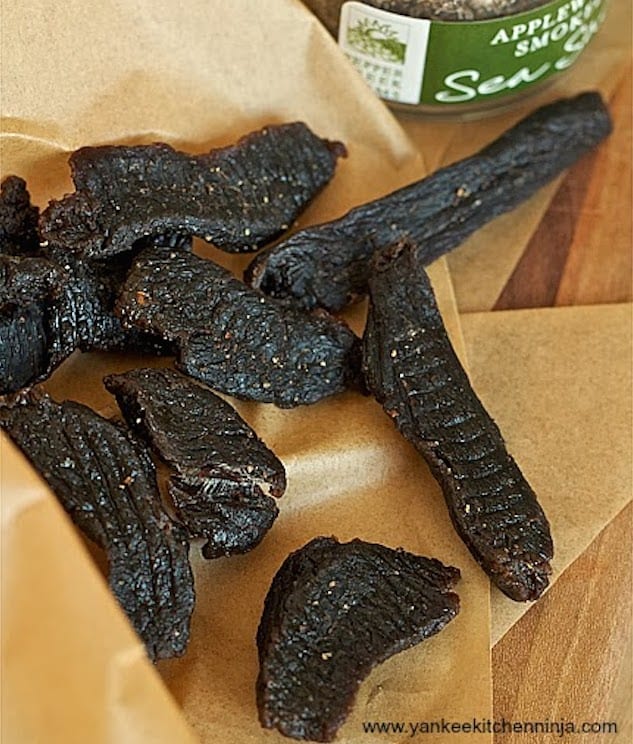 www.yankeekitchenninja.com
Spicy Turkey Jerky
Marinate plain turkey strips in a honey, chili, and soy sauce glaze and create an tasty delight. Plain turkey will never be the same after you try this Asian inspired combo. Get the recipe here.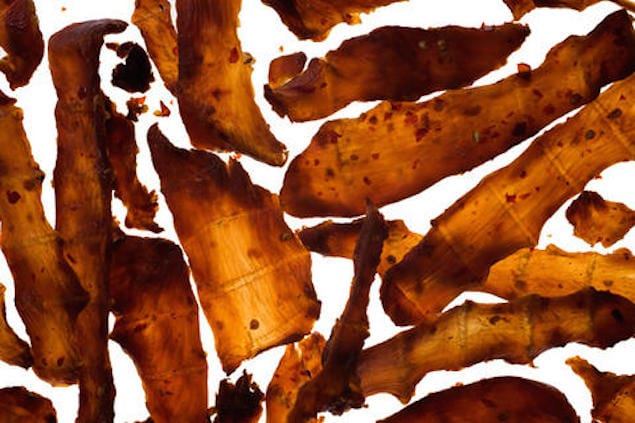 http://www.chow.com
Duck or Goose Jerky with Thyme
Use this recipe for your next camping or hunting snack. With all the great herbs and spices, the jerky does not end up tasting fish or too gamey. Get the recipe here.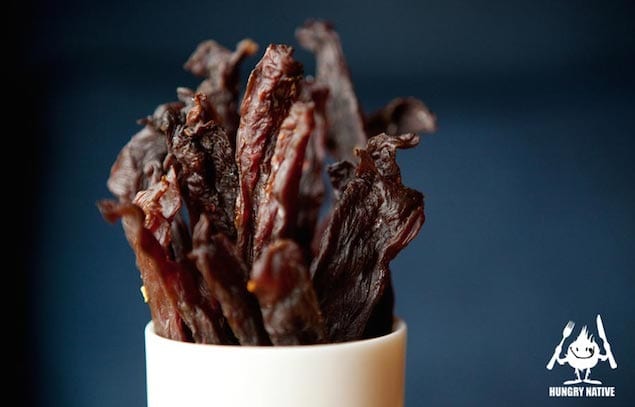 hungrynative.com
Eggplant Jerky
The flavors and texture of bacon and beef jerky just combined and became vegetarian. With the perfect chew and balsamic vinegar, these strips of vegetable may be dried in the oven. Get the recipe here.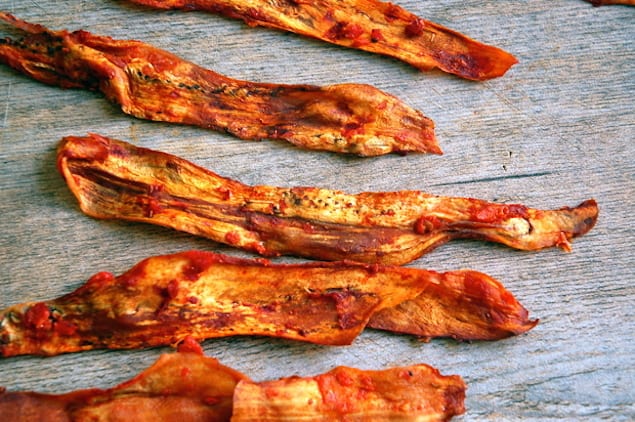 daniellelevynutrition.com
Thai Beef Jerky
Coriander and cumin are perfect on thinly sliced beef strips. Marinate in soy sauce for a delicious amount of salt. Get the recipe here.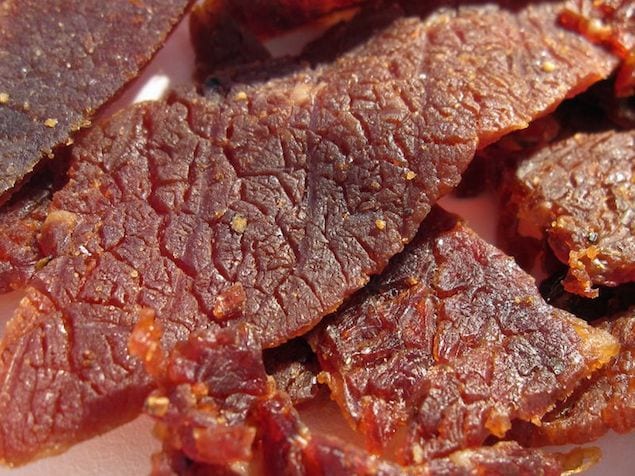 www.bestbeefjerky.org
Hawaiian Tuna Jerky
Travel to the islands of Hawaii with pineapple juice and spices dried with fresh fish fillets. We love it with tuna, but feel free to try with snapper or trout, too. Get the recipe here.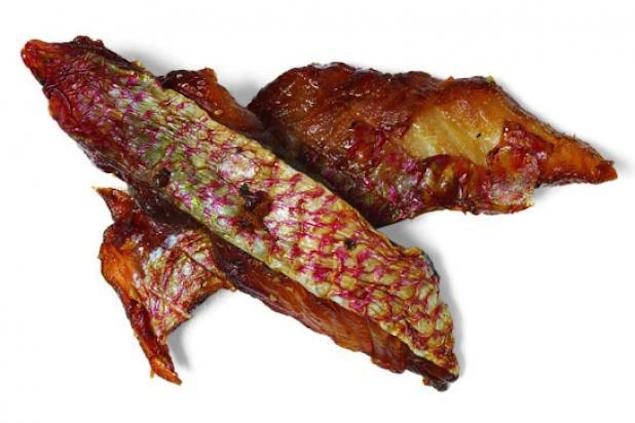 http://www.fieldandstream.com
Ostrich Cajun Jerky
Ostrich meat may be a rare find, but when you do get your hands on some you can make it into jerky and savor it for months to come. Hot sauce, steak sauce, orange juice, and sweet and smoky spices are all that you need to create a delicious conversation starter. Get the recipe here.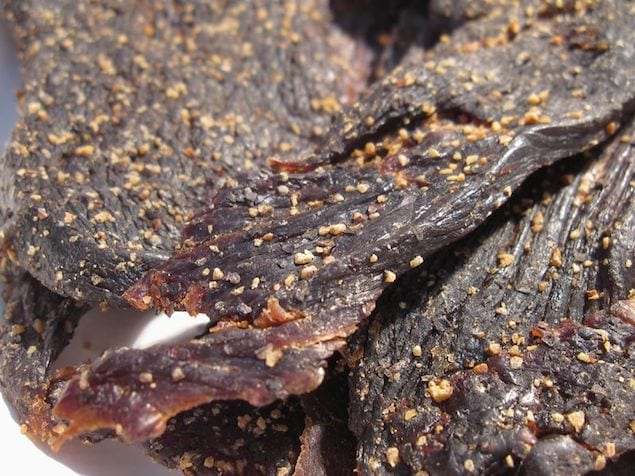 www.bestbeefjerky.org
Filet Mignon Jerky
Perhaps this is the most luxurious beef jerky yet. Take the fancy snack on the road or try it in the place of bacon on a BLT. Get the recipe here.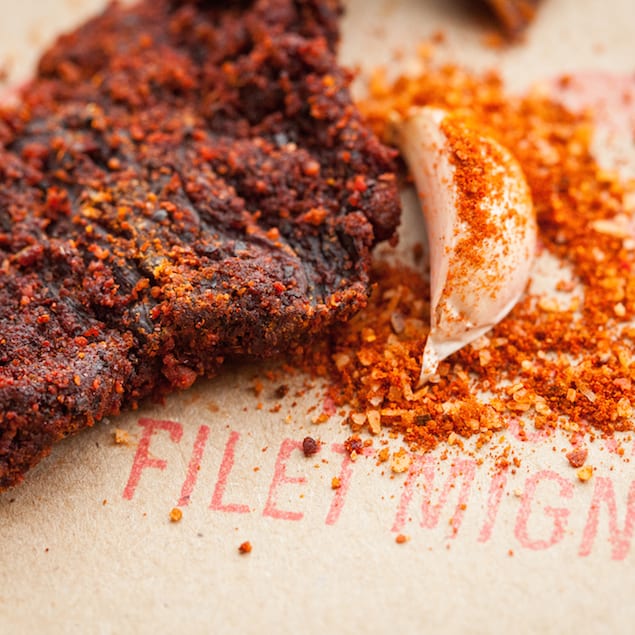 www.yumsugar.com
Tofu Jerky
This untraditional, vegetarian jerky is a blended tofu and spices that is spread out and then dried at a low temperature in the oven. Get the recipe here.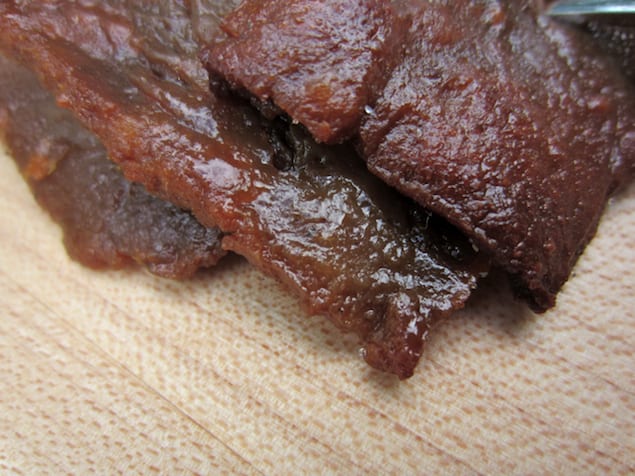 http://www.scissorsandspice.com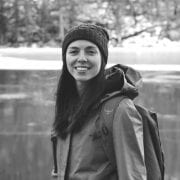 Annelise McAuliffe
Mandatory family outings to the Detroit farmers' market and nightly home-cooked meals cultivated Annelise's respect and curiosity for food. A graduate of The Culinary Institute of America, she spends her free time in New York City recipe testing, eating breakfast all day, and dreaming up international culinary adventures.