Mike Crimmins is busy researching grilling recipes to be in top form for Memorial Day.
Text And Photo By Mike Crimmins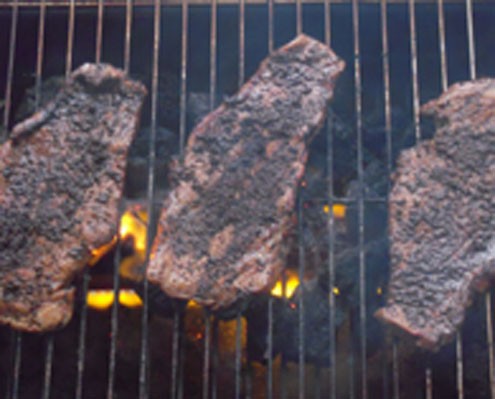 Grilling season officially starts later this month on Memorial Day. Here in Florida the grilling season started back in early February and I've been busy "researching" different recipes almost weekly since the temperatures sizzled back over 70 degrees.
My favorite recipe so far this year, is what one of my friends named Coffee Steaks Under The Influence. The recipe combines two of my favorite beverages – coffee and beer, as well as one of my favorite hobbies, grilling.
The recipe is easy, there's not really any uncommon ingredients required, but the taste is mouth watering. It has the smokey influence from the grill, a woody flavor from the coffee, a little bit of spicy and sweetness.
Ingredients
12 ounces heavy beer. I used Yuengling Black And Tan, but any dark preferably craft beer will work.
1/4 cup Worcestershire sauce
1 tablespoon Crystal Hot Sauce
3 boneless strip steaks (1 1/2 to 2 pounds), trimmed of fat
3 tablespoons fine ground dark roast coffee
1 tablespoon pure chile powder
1 teaspoon ground cumin
1 teaspoon sugar
1/2 teaspoon cayenne, or more to taste
1 teaspoon salt
1/2 teaspoon ground black pepper
1 tablespoon of vegetable oil
Directions
The Night Before: Mix the beer, Worcestershire sauce and Crystal Hot Sauce in a large freezer zipper lock bag. Put the steaks in the bag, seal it shut, then refrigerate overnight.
Grilling Day: Mix the other ingredients in a bowl. Take the steaks out of the marinade, discarding the marinade. Pat dry the steaks with paper towels, then dampen with vegetable oil. Coat the steaks with the spicy mix, patting in gently with your fingers.
Pre-heat the grill. If you're using a propane stove, high heat is good. Grill the steaks until they have a dark crust. Two minutes on each side for medium rare (depending on thickness of steaks). Four minutes per side for medium.
Take the meat off the grill and let rest for five minutes before serving so the juices can redistribute.
Enjoy.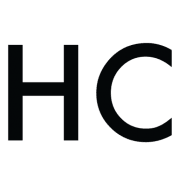 Mike Crimmins
Mike Crimmins is the over caffeinated blogger behind Daily Shot Of Coffee and now Passion For The Pint, which revolves around his second favorite beverage. When he's not drinking coffee, he's probably cooking with it or asleep.