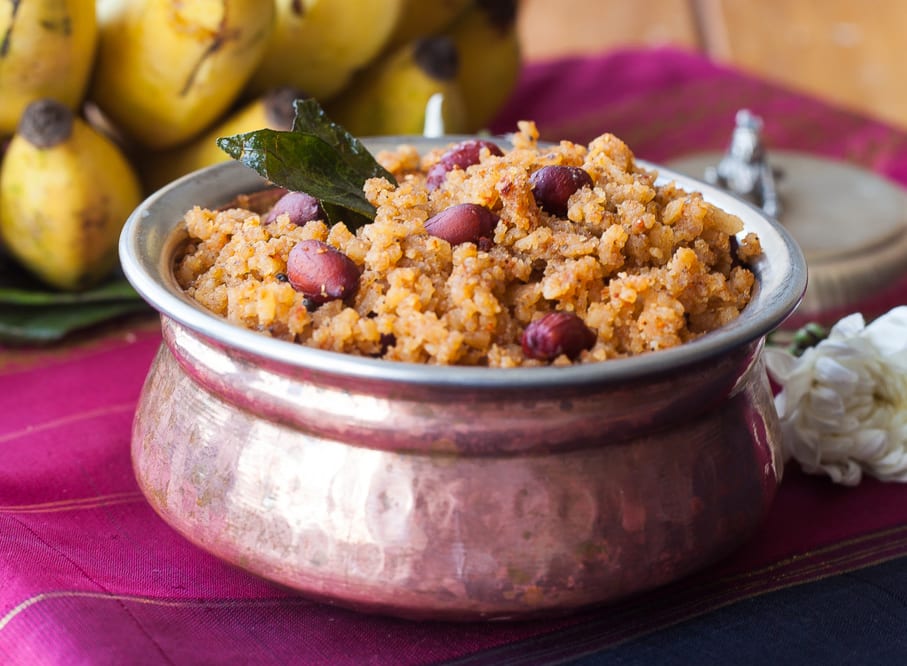 Gojjavalakki is beaten rice which is soaked in tamarind pulp and spiced with rasam powder. It is sweet, tangy, spicy and crunchy at the same time.
By Nandita Nataraj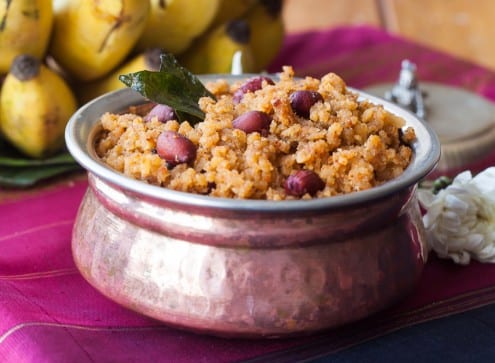 Gojjavalakki
Gojjavalakki is beaten rice which is soaked in tamarind pulp and spiced with rasam powder. It is sweet, tangy, spicy and crunchy at the same time.
Ingredients
Beaten rice or Poha- 1-1/2 cups
Ghee- 1 tsp
Tamarind- 1 lime sized, soaked in water for 15min
Jaggery- 1 small lime sized
Salt- to taste
Oil- 2tbsp
Mustard- 1tsp
Peanuts- a handful
curry leaves- 8-10
hing- a pinch
Rasam powder- 1tbsp, store brought or home made
Black sesame seeds- 1tsp
Grated dry coconut- 3 tbsp
Instructions
Heat ghee in a thick bottomed pan and roast the Poha till crisp and set aside to cool.
Pulse the poha in a blender for 5-6 times or till the Poha is coarsely powdered.
Transfer the poha to a sieve and wash under running water for a couple of times and keep aside.
Roast the sesame seeds and the dry coconut separately and allow them to cool.
Mix the sesame seeds and coconut together and grind to a fine powder and keep aside.
Extract the tamarind pulp from the soaked tamarind and add to the soaked poha. Add the salt and jaggery and mix well.
Heat oil in a wok and add the mustard seeds. Once they crackle, add the peanuts and fry till they turn brown.
Add the curry leaves and hing and fry for a minute more.
Stir in the poha-tamarind mixture and rasam powder, mix well and allow the mixture to simmer for 2min
Add the sesame-coconut powder and mix well. Adjust the seasoning and serve hot.
Nandita Nataraj
Nandita was born, bred and spread in India, but right now lives in Tanzania where her quest for simple and exotic pleasures of food led to the creation of the blog Paaka-Shaale. She believes that food is not just a means to feed a body. But it is also meant to appeal the mind and satiate the soul.