This gorgeous bundt cake is even better on the second or third day — assuming it lasts that long.
By Natasha Steinberg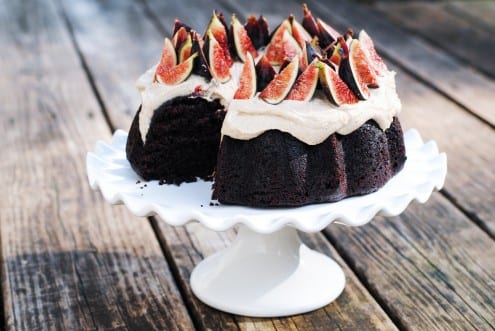 The day I made this cake, I locked myself out of my house without my phone… after I had put the cake in the oven. I had a moment of panic and then decided that it was as good a time as any to meet my neighbor. Even though I woke her up from what I imagine was the most ideal Sunday nap on the most wonderful weather day, she was nice enough to let me use her phone. As I sat on the porch on that most wonderful weather day, I could hear the timer going off on the oven. It was for some reason so torturous, and I was certain that the cake was over baking, drying, or, God forbid, burning. When Dale got home, I rushed inside and took the cake out of the oven, fully prepared to discover it ruined. To my surprise, however, it was perfect. So, my slip up baking time is included in the recipe below.
This cake is made with stone ground whole wheat and cold pressed olive oil and muscovado sugar. Minimally processed, unrefined goodness. The whole wheat and almond meal give the cake a hearty texture that becomes fudgier and moister after a day or two. Instead of sugary glaze, I opted for cashew creaam, which I have decided is a truly magical thing. It's buttery and not overly sweet, like fluffier nut butter. I love it. I should mention that if you prefer sweeter frostings/glazes, you'll want to add more maple syrup or dates. And obviously, if you don't like cashews (who are you???), you'll want to avoid this topping altogether and instead go for coconut whipped cream or real whipped cream or something along those lines.
Lastly, figs. They're such cute little babes that I knew they would be perfect on top of this cake. Their earthy sweetness pairs perfectly with the rich cake and creamy topping. It's truly an end of summer decadence.
Chocolate Cake with Cashew Cream and Figs
This gorgeous bundt cake is even better on the second or third day -- assuming it lasts that long.
Author:
Natasha Steinberg
Ingredients
Cake
90 g (3 oz) dark chocolate, roughly chopped (I used Askinosie 70%)
60 g (1/2 cup) dark cocoa powder
240 ml (1 cup) good quality* brewed coffee, hot (I used Chemex brewed Intelligentsia Itzamna Guatemala)
155 g (1 cup plus 3 Tbsp) stone ground whole wheat pastry flour
60 g (1/2 cup) almond meal
1 tsp baking soda
½ tsp kosher salt
55 ml (1/4 cup) extra virgin olive oil
3 Tbsp plain yogurt (I ran out and ended up using 2 yogurt and 1 creme fraiche)
2 eggs, room temperature
360 g (1⅔ cups) muscovado sugar
1 pint figs, quartered
Cashew Cream
210 g (1½ cups) raw cashews, soaked overnight
4 medjool dates
2 Tbsp pure maple syrup
120+ ml (1/2+ cup) almond (or other nut) milk
Instructions
Cake
Preheat oven to 350 degrees F and grease and flour a large bundt pan. Place chocolate and cocoa powder in a medium bowl. Pour hot coffee over top and let sit a few moments to soften chocolate then whisk until smooth. Set aside.
In a medium bowl, whisk together flour, almond meal, baking soda, and salt. In a large bowl, whisk together oil, yogurt, and eggs until combined. Add sugar and whisk until smooth. Add the flour mixture to the wet mixture in three parts, stirring with a wooden spoon after the addition of each until just combined.
Pour batter in prepared pan and bake for 25 minutes. Rotate pan, and continue baking for 15 minutes, or until cake bounces pack when lightly pressed and tester inserted in center comes out almost clean (there will be a few fudgey crumbs). Let cool in the pan on a wire rack for 10 minutes then invert onto rack and let cool completely. When ready to serve, top with cashew cream and figs. The assembled cake will keep in the fridge for a day, maybe two. If you want it to hold up longer, simply serve each piece with a dollop of the cashew cream and freshly cut figs (rather than topping the entire cake with them).
Cashew Cream
Drain cashews and transfer to a high-speed blender along with the dates, maple syrup, and milk. Blend until smooth. Add milk until a fluffy frosting-like consistency is achieved. Adjust sweetness with more dates or maple syrup as necessary to suit your taste. Cashew cream will keep in the fridge in an airtight container for about a week.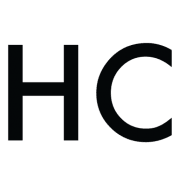 Natasha Steinberg
Natasha is a love-and-matriarch-taught maker of sweet things. She is passionate about using local and seasonal ingredients and making simple, satisfying sweets that make even the least of sweet tooths swoon. Although she is a native Texan, she currently resides in Atlanta where she is finishing up law school and documenting her sweet adventures through photos, recipes, and stories on her blog at tartletsweets.blogspot.com.