Priya Sreeram bakes a cucumber cake that turns out both moist, soft and refreshing.
By Priya Sreeram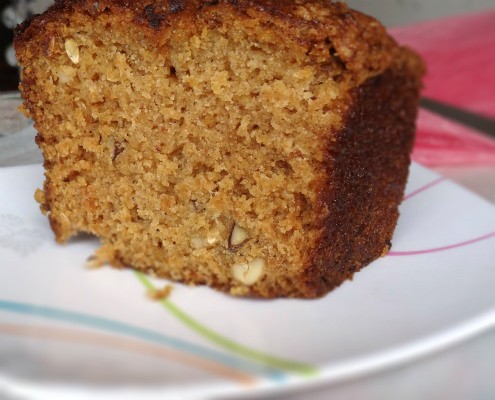 A trip to the Farmer's market and I came home armed with a bag full of cucumbers. After eating them raw, devouring 'em in salad, relishing as pancakes, using in pachadi and enjoying as kootu, I finally had 2 of them left and wanted to put them to use in a way my hearth never saw. Google to the rescue and I absolutely fell in love with the Cucumber Bread/Cake recipe from Food 52. Of course, I have seen a whole lot of Zucchini Bread Recipes on net and have been intending to try it for a long time. So when the cucumber bread recipe flashed before me it was happy hoots. The most important reason the recipe appealed to me was, my son absolutely hates cucumbers. All repeated efforts to camouflage them in various avatars has not been very successful. This cake managed to make him devour it albeit in a glam avatar.
Cucumber, the refreshing squash that belongs to the same family as pumpkins, zucchinis and watermelons makes a regular entry in my kitchen as probably in many of your hearths. Loaded with a variety of vitamins and minerals, cucumber intake is widely acknowledged for the health benefits. High in water and low in calories, they are simply a delight for all the weight-watchers ! Other than their culinary uses, they are a treat to the tired eyes and the listless skin. The magic of these natural coolants as rustic eye-pads works wonder on eyes and they keep the skin breezy, happy, soft n supple.
See Also
Verdict:

The cake was moist, soft and delightful. The taste of the refreshing squash and the crunch of the nuts just blended with other ingredients and made it an enjoyable affair. It is a keeper recipe, though I plan to make it a little more healthy by substituting whole wheat flour the next time; making it eggless is also an option I would love to explore.
A refreshing cake with an unexpected ingredient.
Ingredients
All Purpose Flour - 315 grams to 330 grams
Sugar - 400 grams
Baking Powder - 1 tsp
Baking Soda - 1 tsp
Cinnamon powder - 1 tsp
Nuts - a fistful (blend of almonds,pistachios,cashews)
Sunflower Oil - 205 grams
Fresh Cucumber - 2 - (approx 600 grams)
Eggs - 3
Instructions
Preheat oven to 160 C and keep a bread/cake tin greased and dusted.
Wash, peel the cucumbers and coarsely shred them in to a colander.Apply slight pressure to the shredded mix to remove out moisture so that they are moist enough but not overtly drippy. Set aside.
Combine all the dry ingredients in a large mixing bowl. Add the shredded mix, eggs and oil. On a medium speed, beat all the ingredients till they are combined well (approx 2 minutes).
Pour the batter in to the prepared cake tin
Let it bake at 160 C for 60 minutes or till an inserted skewer comes clean.
Serve plain or with any topping as desired. Enjoy !
Notes
I had left the seeds of the cucumber intact- that lent a nutty, crunchy taste to the cake. Feel free to scoop it out if you please. The cucumber by nature of their high moisture content will give the batter a thinner texture ; ensure the final mix is of a pancake batter consistency Add little more flour if required. Makes a great dessert or breakfast/brunch snack or goes well with that evening cuppa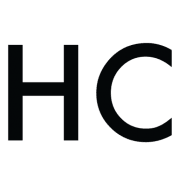 Priya Sreeram
Priya is an enthusiastic foodie who loves to experiment with different types of cuisine. She chronicles her heart and hearth adventures on the blog Bon Appetit, which has recipes ranging from simple to exotic.