Natalie McLaury considers herself a bit of a hoarder when it comes to magazines. Never one to pass up a good deal on a subscription, it's to the point where she now finds herself receiving a magazine in the mail several times a week. Most of the time, she rips out pages of recipes but fails to actually create the recipe in her kitchen. Not anymore! Join Natalie as she cooks the magazines.
By Natalie McLaury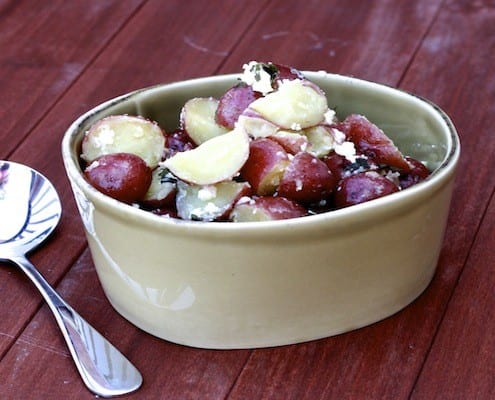 Until last summer, when I made the Southwestern Potato Salad, my eyes were opened to a new world of potato salads. Previously I'd only had mayo-based versions and I just wasn't a fan. Now that I know there are tons of potato salads that don't require mayonnaise, I am all bringing back the picnic classic. With mint, feta, and kalamata olives, this potato salad has a Mediterranean twist, but would fare well with most any entree. It's intended to be served warm, but I didn't bother reheating the leftovers and liked the salad just as much that way. Don't skimp on the fresh mint–it really makes the salad pop!
Any other (non-mayo!) potato salad recipes out there for me to try this summer? Links welcome!

Red Potatoes with Olive, Feta, and Mint
A non-mayo based potato salad with a Mediterranean spin
Ingredients
1¾ pounds small red-skinned potatoes, cut into quarters
1 bunch fresh mint, chopped
8 oz. feta cheese, crumbled
¾ cup Kalamata olives, pitted and chopped
¼ cup extra-virgin olive oil
Instructions
Place potatoes and 3 tbsp mint in a large pot of salted water. Bring water to a boil, reduce heat, and simmer for about 12 minutes, until potatoes are tender. Drain potatoes and transfer to a large bowl.
Set aside 2 tbsp each of mint, cheese, and olives. Add remainder to warm potatoes and carefully mix in oil. Season with salt and pepper before tossing with remaining mint, cheese, and olives. Serve warm.
Notes
from Bon Appetit Magazine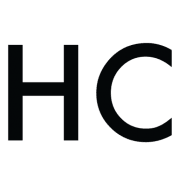 Natalie McLaury
Natalie McLaury is a St Louis based food writer with a passion for real food and experimenting in the kitchen. Her cooking ranges from healthy three course meals to decadent desserts, and she shares many of her food tips and recipes on her successful The Sweets Life blog . As an avid runner and fitness expert, she also gives the occasional tips on how to combine a serious interest in health with a sweet tooth.