Easy roasted eggplant is served with a flavorful fresh mint sauce with feta.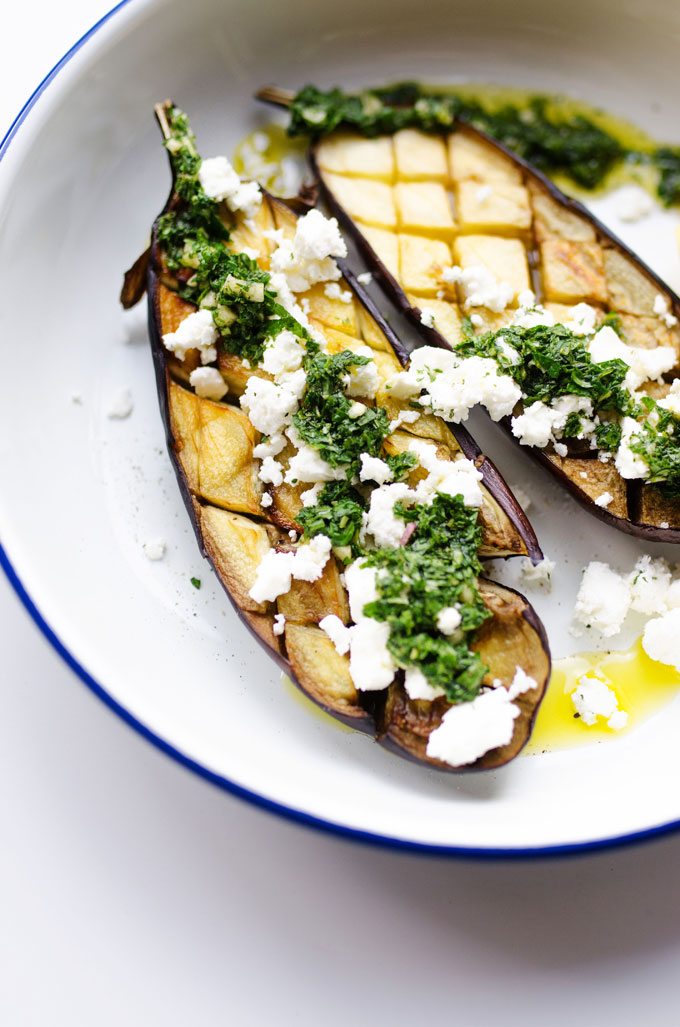 I finished the first year of my master's program, which was basically all classes about food and the senses. And starting next week I'll begin my thesis, which will involve, more or less, feeding pudding to people for 4 months. Things could be worse.
But nevertheless, things are going to get busy, which means we may or may not slowly decline into takeout-for-dinner oblivion. Do you get that problem around this time of year too? I'm hoping to fix it with the new meal plan, which is going to be all about easy vegetarian dinner recipes for us busy folk. But in case you can't wait until it comes out (September 18th!!), this roasted eggplant is a hands-off dinner solution that is seriously so tasty.
We'll cut the eggplant into a crosshatch and brush it with olive oil. When it roasts, this will make it cook quickly and evenly, making for some seriously tender eggplant. And then we top it with a quick mint sauce and feta cheese and mmmmm it's the bees knees.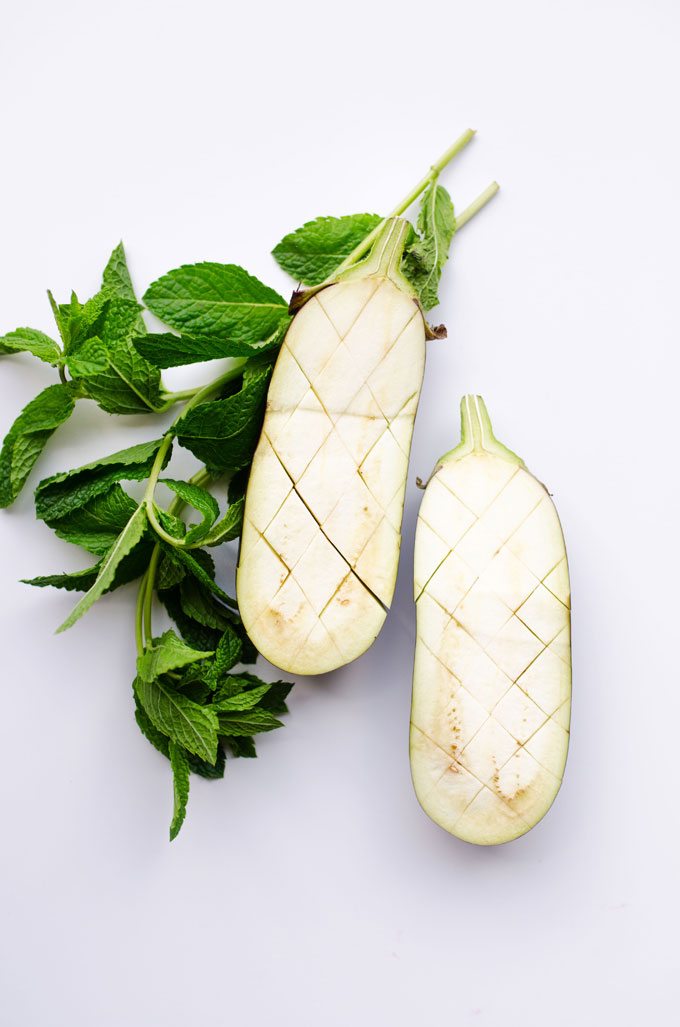 Check out more seasonal eggplant and mint recipes here.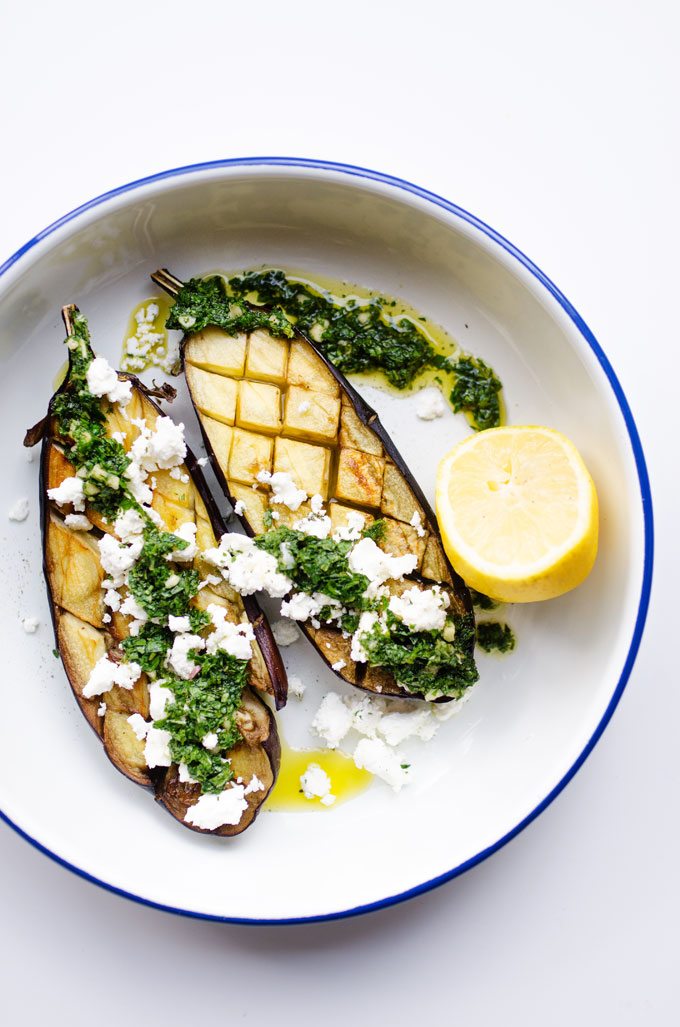 Click here for the mint sauce recipe.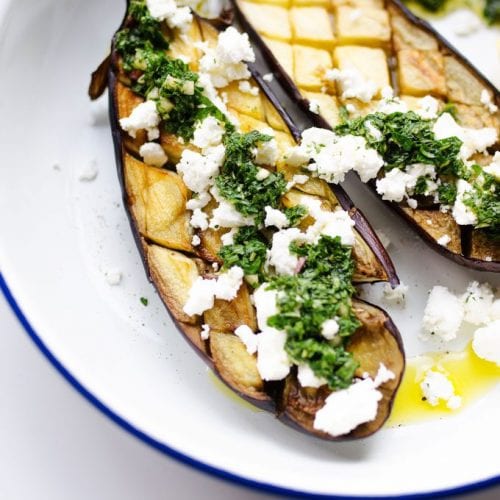 Mint and Feta Roasted Eggplant
Sarah Bond
Easy roasted eggplant is served with a flavorful fresh mint sauce with feta.
Ingredients
Eggplant
1

small eggplant

1

Tbsp

olive oil 15 mL

¼

cup

feta cheese 30 g
Mint Sauce
Click the link above for the recipe.
Instructions
Cut the eggplant in half, lengthwise. Score the eggplant, cutting slits into just the flesh (not the skin), making about 5 cuts diagonally across the eggplant. Make another set of cuts diagonally the other way to create a cross hatch pattern. Brush with 1 Tbsp olive oil and set on a baking tray. Bake at 400 degrees F for 35 to 40 minutes, or until tender.

Meanwhile, combine 2 Tbsp olive oil, lemon juice, mint, garlic, salt, and pepper in a food processor until smooth,

When eggplant has finished cooking, transfer to a serving plate. Top with mint sauce and crumbled feta cheese.
Sarah Bond
An Alaskan self-taught cook and nutritionist by trade, I love all things food and health. When I'm not exploring new ways to cook up healthy ingredients, I'm romping around the Netherlands, my new stomping grounds!