Whether you are packing a lunch or planning dinner, here is our guide to making beautiful grain bowls that are filling and loaded with great toppings. They're sure to be cozy and brighten a winter day.
First things firsts, establish your base. Sure, you can use quinoa or white rice, but don't be afraid to get outside of the box with polenta, farro, barley, or even a mixture of say black and brown rice for a stunning presentation. Next up, we top our grains with cooked, dressed or fresh greens and a protein. The protein can be beans, tofu or your favorite meat. Finish things off with fun stuff, aka toppings. Maybe it's some fermented or fresh veggies, nuts or seeds for crunch or a thick sauce or smooth dressing. Fresh herbs and hot sauces can really take boring bowls to the next level. Check out some of our favorite bowls below.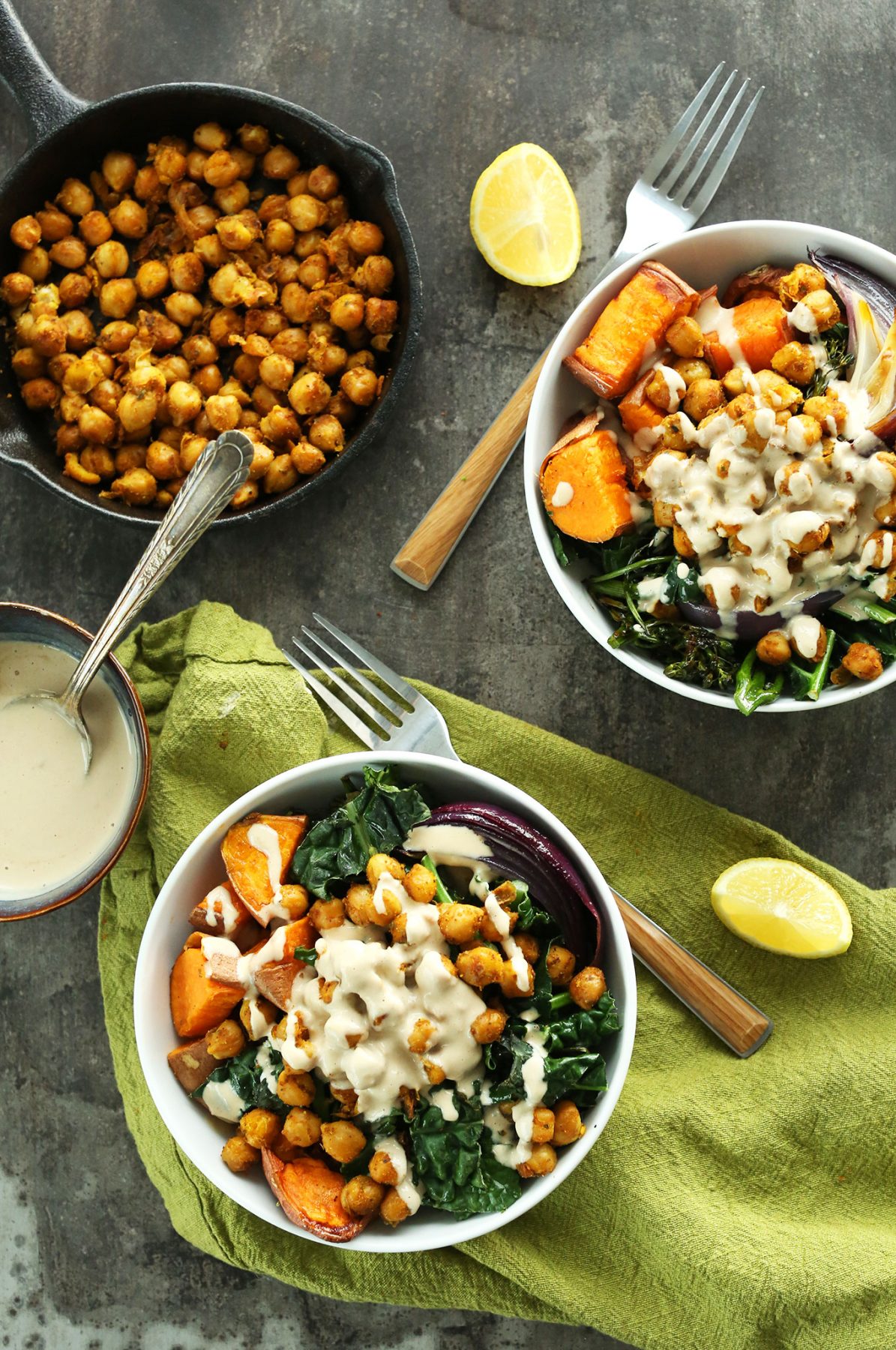 www.minimalistbaker.com
Sweet Potato Chickpea Buddha Bowl
This recipe combines fiber and protein-rich veggies in a perfect flavor harmony. Drizzle the sweet potatoes in Lee Kum Kee hoisin sauce before roasting them to add a sweet undertone to balance with the bowl's earthy taste. A complete meal packed with protein, fiber and healthy fats with a STELLAR Tahini Lemon Maple Sauce. See the recipe.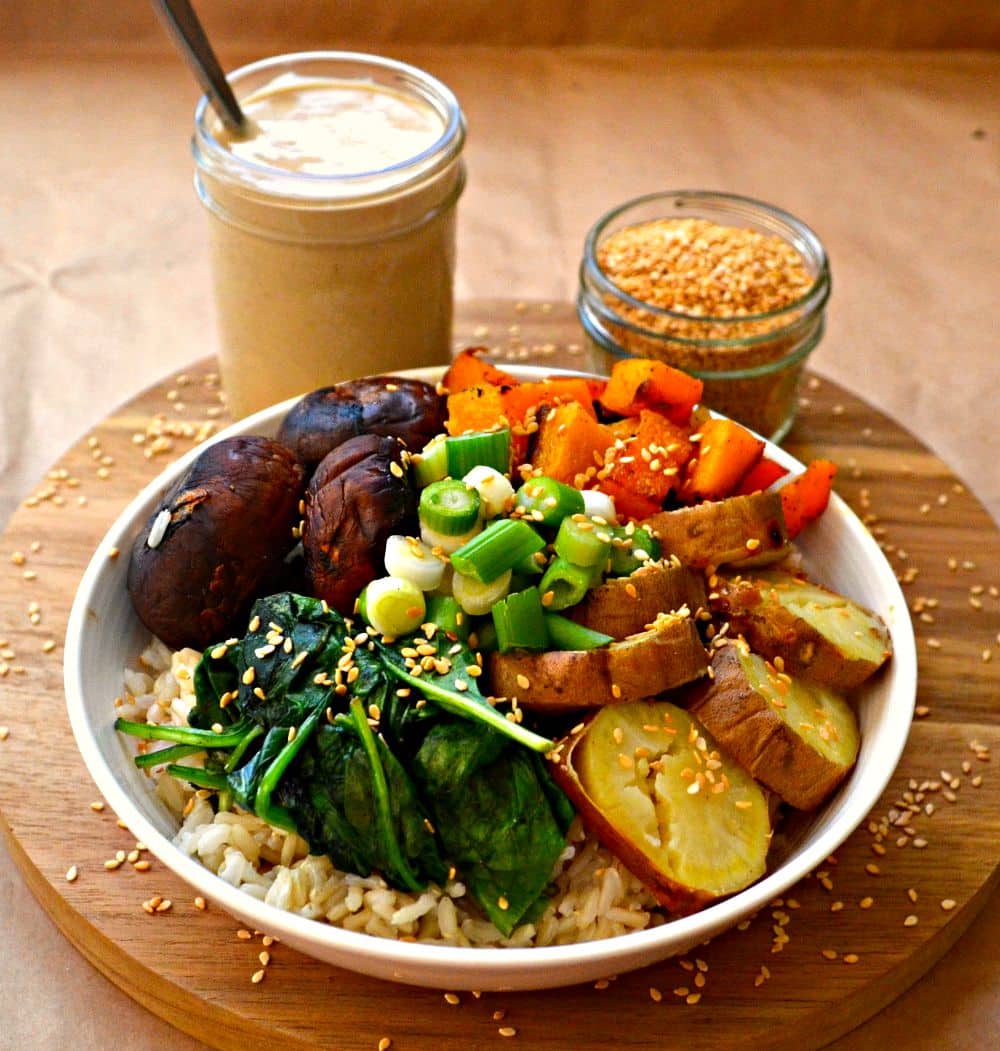 www.avirtualvegan.com
Roasted Garlic Buddha Bowl
This easy bowl is packed to the brim with flavor and vibrant veggies. The roasted garlic sauce is the highlight of the dish and wouldn't be complete without Lee Kum Kee Sesame Oil or Soy Sauce. See the recipe.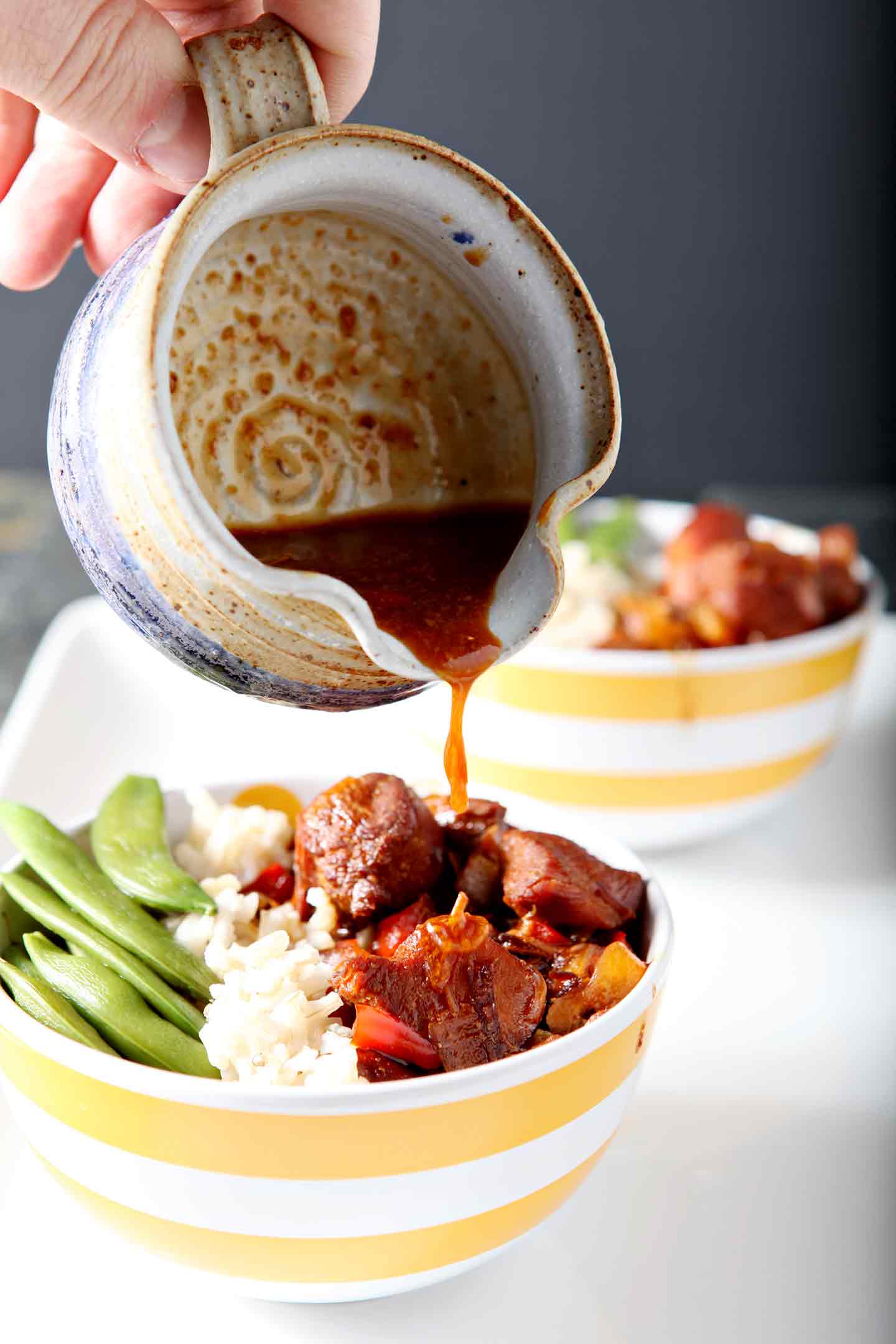 www.thespeckledpalate.com
Honey Sriracha Chicken Rice Bowls
This recipe is the combination of spicy and sweet that your taste buds have been waiting for. Marinate the chicken in a pool of Sriracha, soy sauce and honey to let the flavor melt in your mouth with each bite. See the recipe.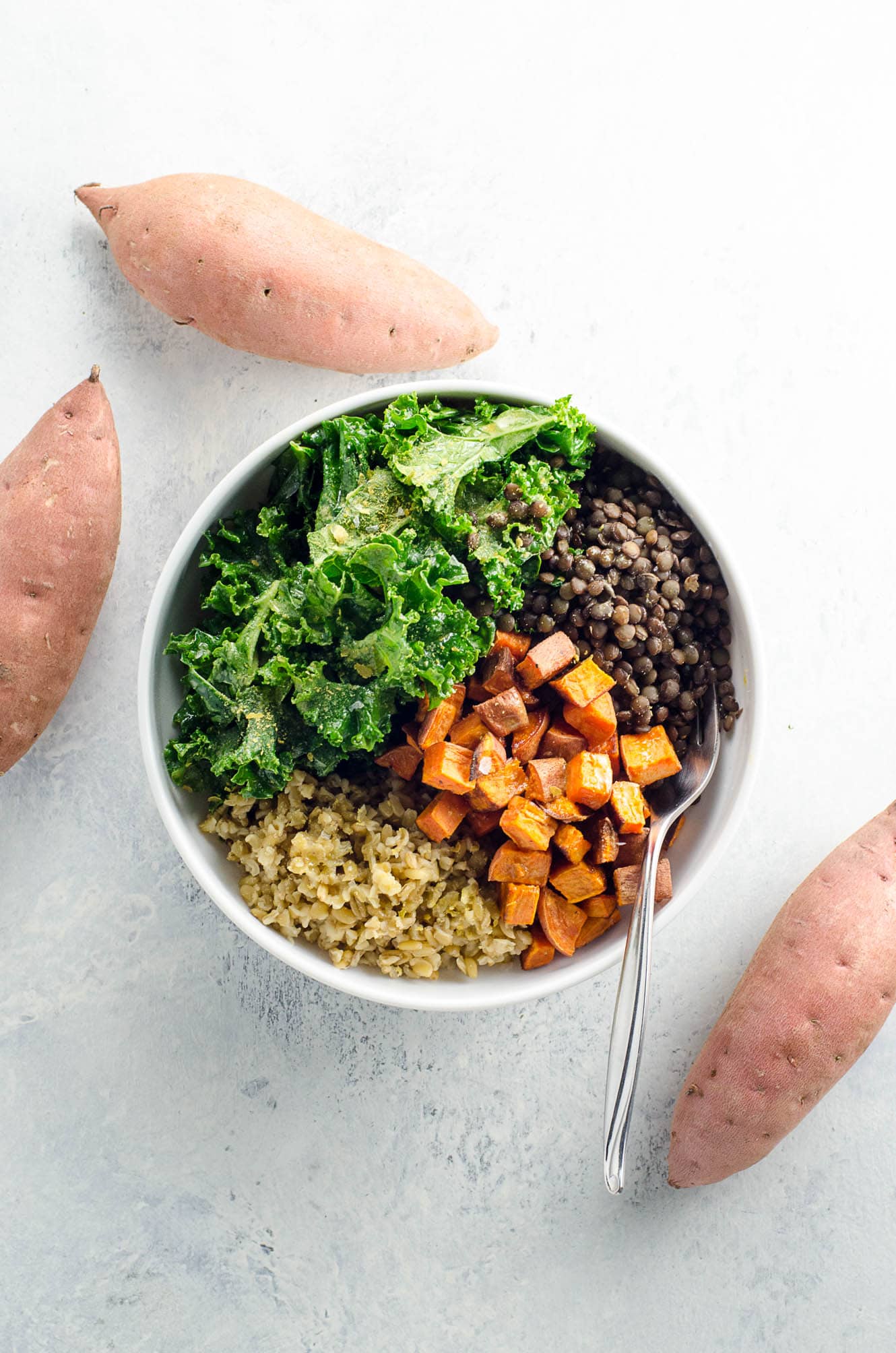 Hearty Sweet Potato Buddha Bowl
Make yourself a beautiful, nourishing sweet potato Buddha bowl loaded with lentils, freekeh and kale. It just 30 minutes, you could be eating this for lunch or dinner. See the recipe.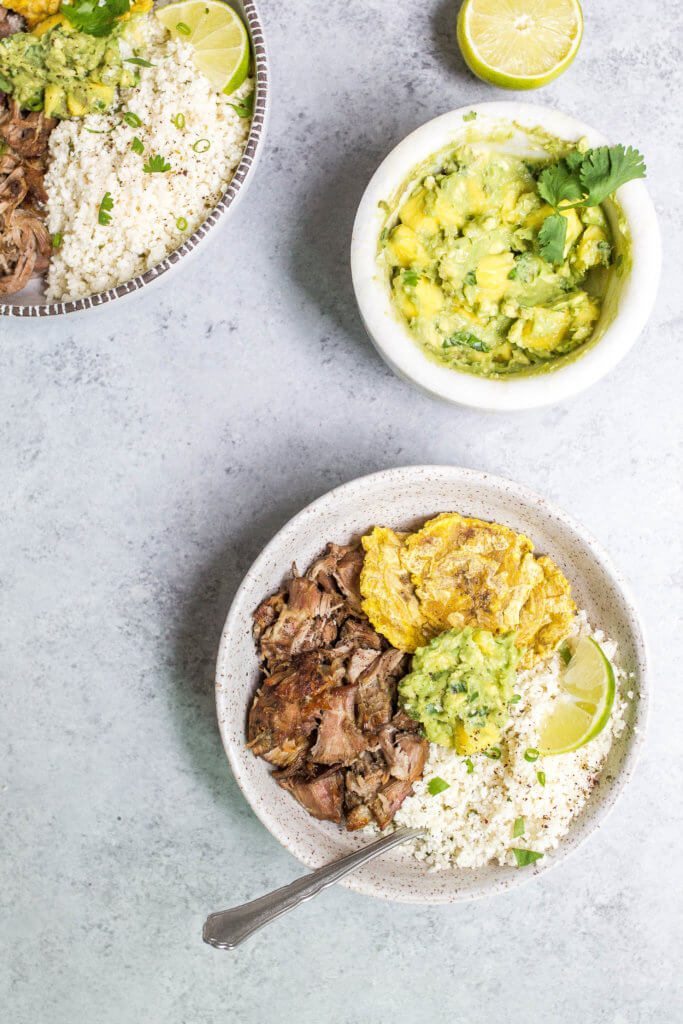 Paleo Pulled Pork Bowls
Dig into this Paleo pulled pork bowl served over a bed of cilantro cauliflower rice. See the recipe.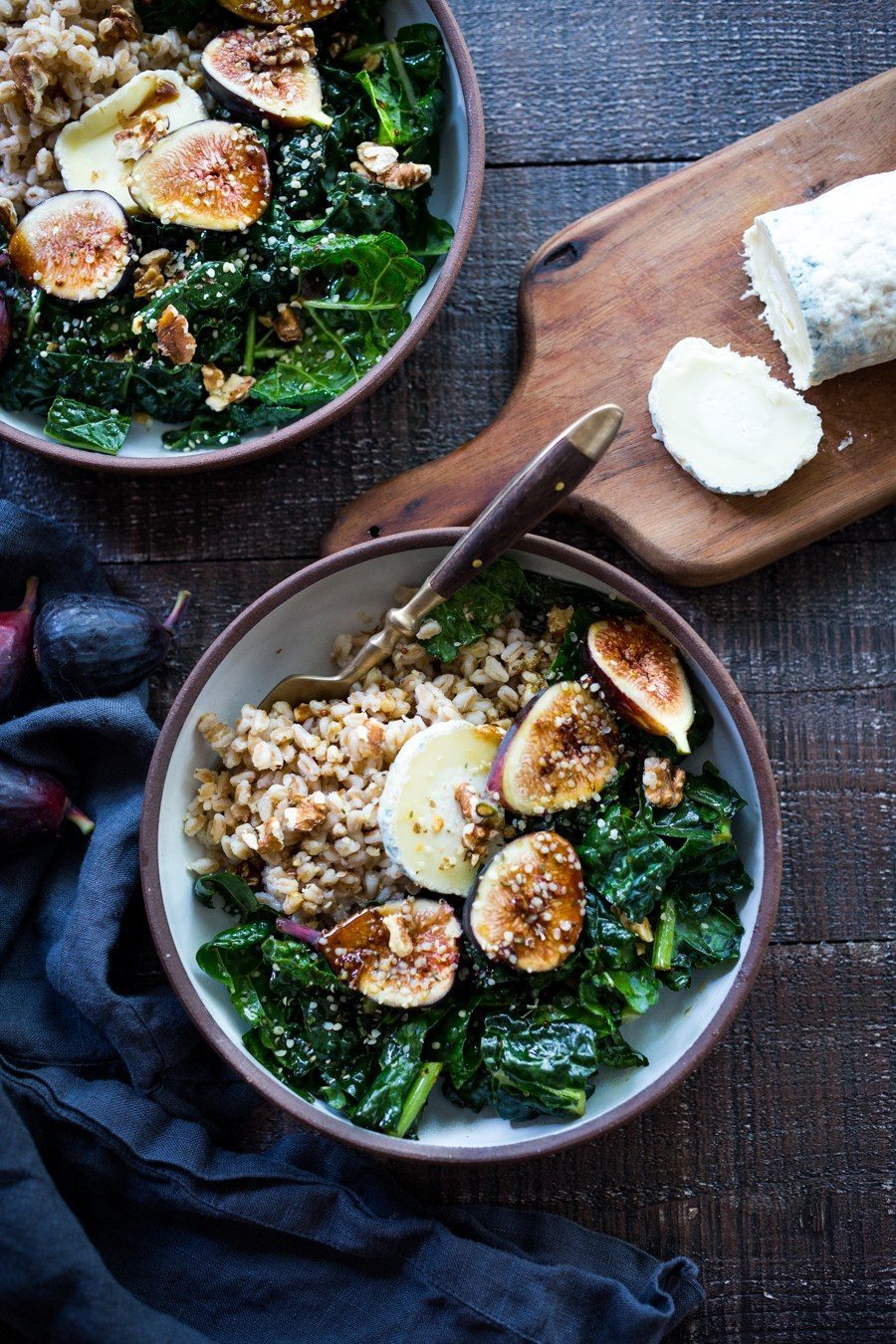 Fig, Sainte Maure Caprifeuille Goat Cheese and Kale Farro Bowl
A nutritious farro bowl that tastes decadent with figs, kale and Sainte Maure Caprifeuille French goat cheese and can be assembled in 10 minutes flat and easily packed up for lunches. See the recipe.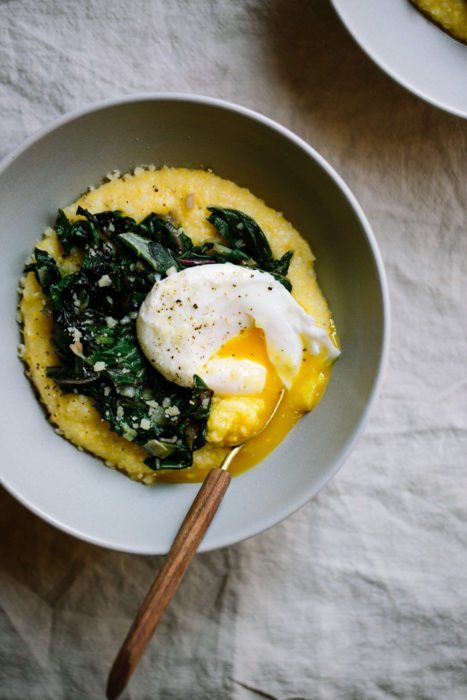 Greens and Parmesan Polenta Bowls
When you just need something comforting, dig into this parmesan polenta bowl loaded with greens, leeks and a poached egg. See the recipe.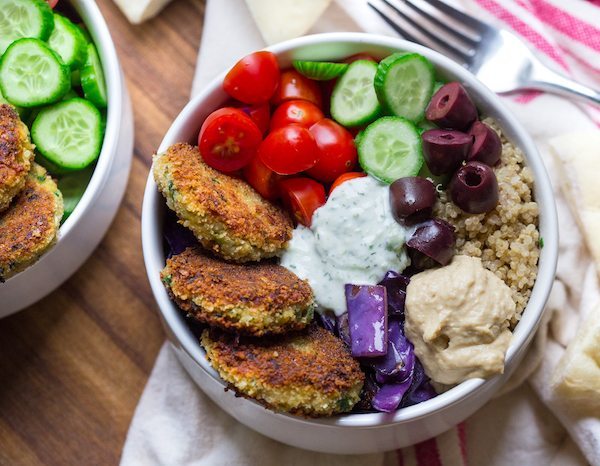 Falafel Bowls
This falafel bowl is loaded with quinoa, tomatoes, cucumbers, homemade tzatziki, and hummus to be a beautiful and filling vegetarian delight. See the recipe.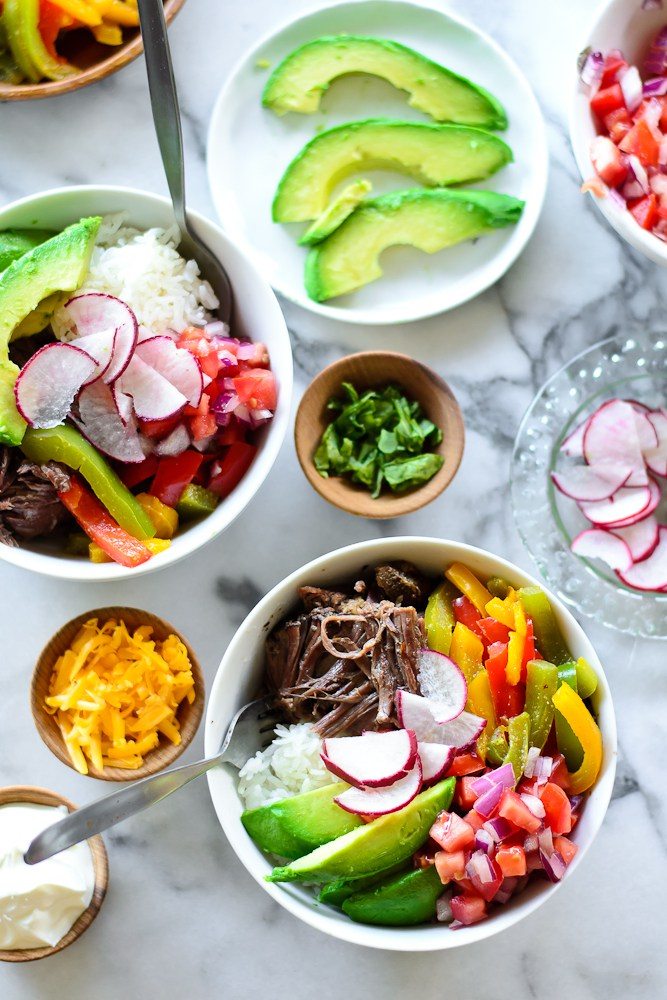 Slow Cooker Short Rib Burrito Bowls
Throw a batch of these short ribs in your slow cooker and you will be enjoying these tender beef burrito bowl with bright vegetables in no time. See the recipe.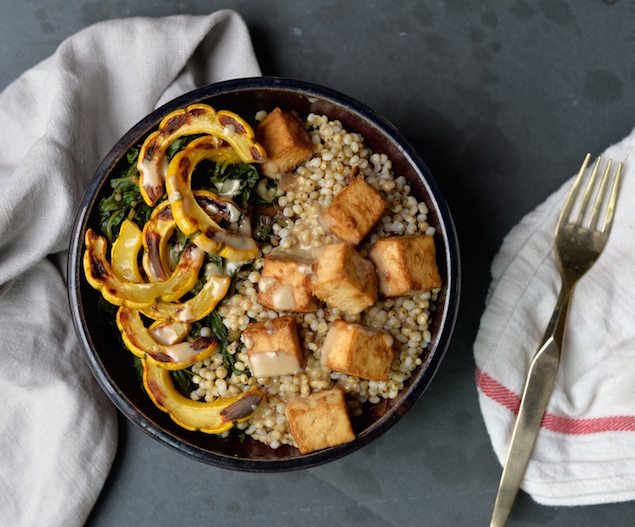 Squash and Tahini Tofu Bowl
Delicata squash, tahini, sorghum, and chard make this a bold tofu bowl packed with fun flavors. A perfect dish with plenty of nutrients. See the recipe.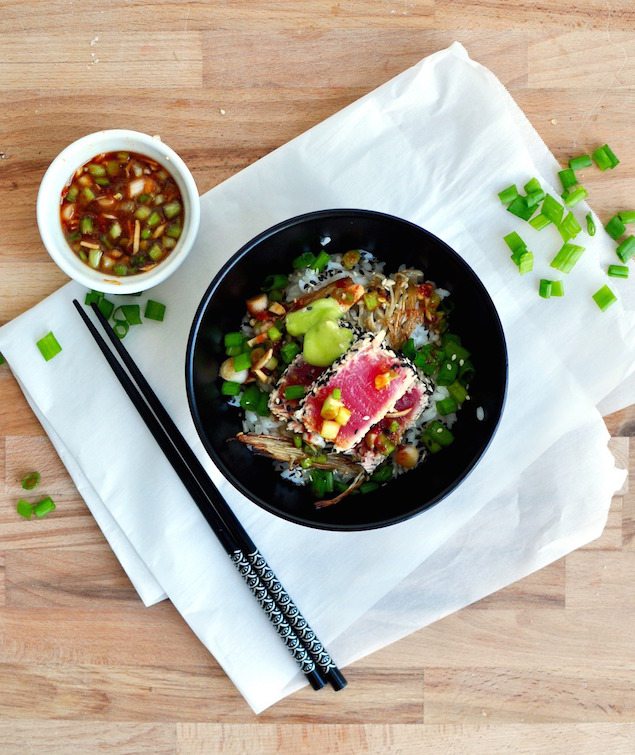 Seared Sesame Tuna Rice Bowl
A quick weeknight meal that comes together while the rice is cooking, this tuna bowl is full of flavor from a wasabi mayo and sweet sesame sauce. See the recipe.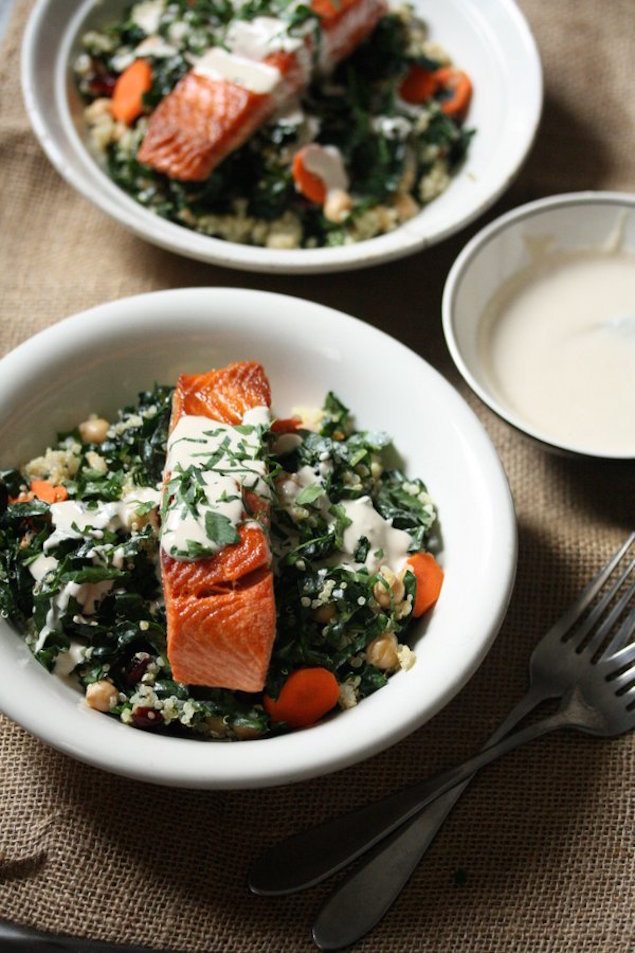 Quinoa-Kale Bowls with Tahini Sauce and Salmon
Make a basic quinoa bowl with delicious chickpeas, currants and carrots, and top with a piece of salmon and a yogurt and tahini sauce for an awesome meal. See the recipe.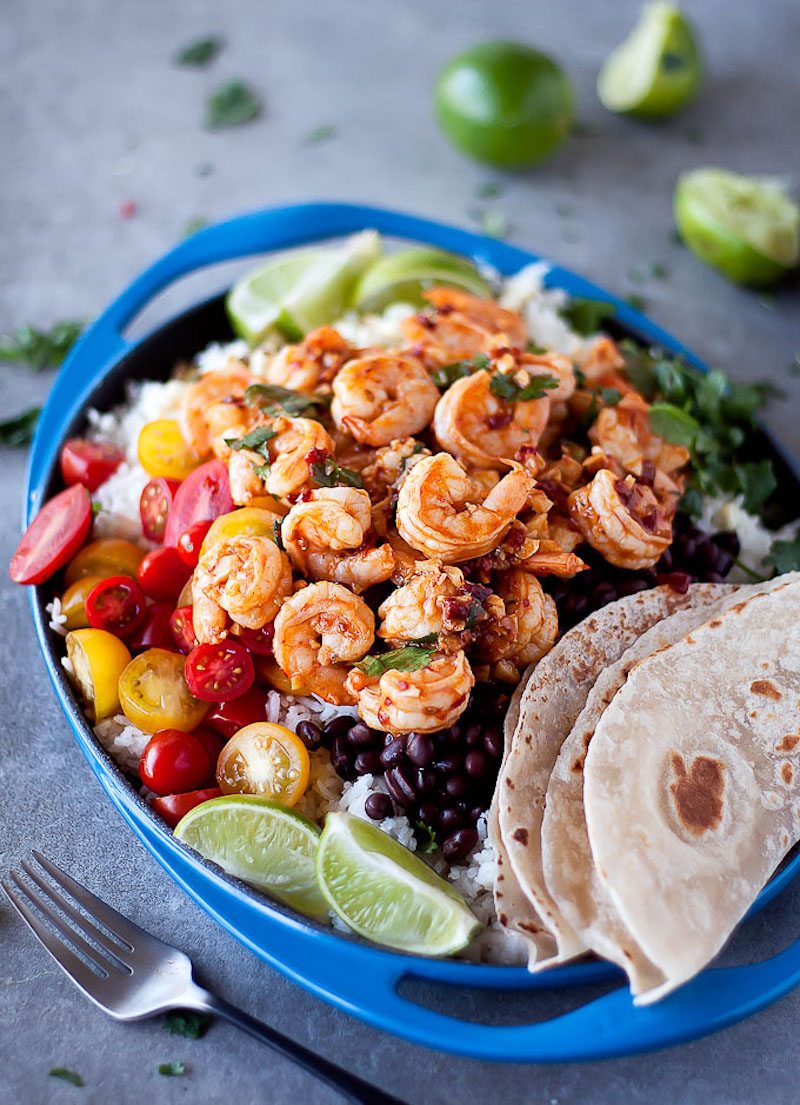 Lime Shrimp Bowls
A spicy bowl of chipotle lime shrimp, served over rice, beans, and fresh tomatoes is best served with a side of refreshing tequila. See the recipe.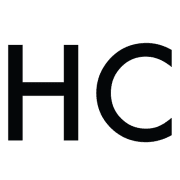 Honest Cooking
The Honest Cooking editorial team handpicks inspiring culinary stories to share with you that we think are beautiful. We strive to create an inspiring place for culinary exploration, salivating recipes, interesting personalities and stories.