The pound cake was originally a simple recipe with equal parts flour, sugar, eggs, and butter. Here are some of our favorites that stray from the ratio, but have great added flavors.
By Annelise McAuliffe
The history of the pound cake, hailing from Britain, comes from a famous ratio that has been used for decades, 1:1:1:1. Keeping things simple, a recipe was not needed as the cake always contained one pound of butter, one pound of eggs, a pound of sugar, and a pound of flour. Today, there are of course many variations of the cake, traditionally baked in a loaf or bundt pan, that stray from the original ratio and incorporate other flavors too.
Here are some of our fun favorites that may not use the ratio, but do guarantee great flavor. After it comes out of the pan, pound cake can be dressed up anytime of the year with sauces, fruits, or ice creams.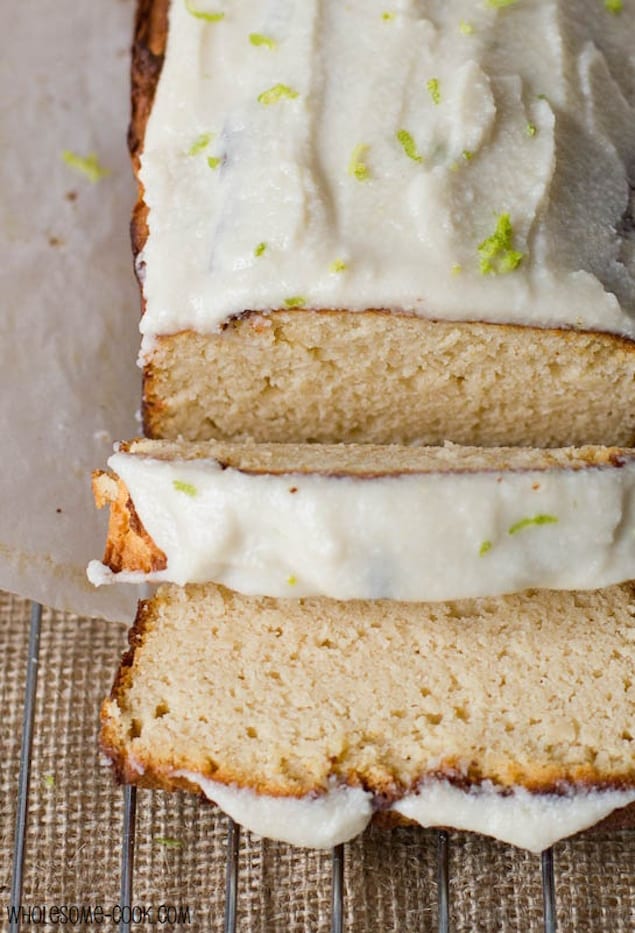 Coconut and Lime Pound Cake
This pound cake is a gluten-free goddess, but because of its alternate flours you won't see the traditional ratio here. Apart from being delicious, it is zingy, moist and a breeze to make. Don't worry about what you will make with it as this recipe comes with a lime frosting that could substituted with a lighter-tasting whipped cream. Get the recipe here.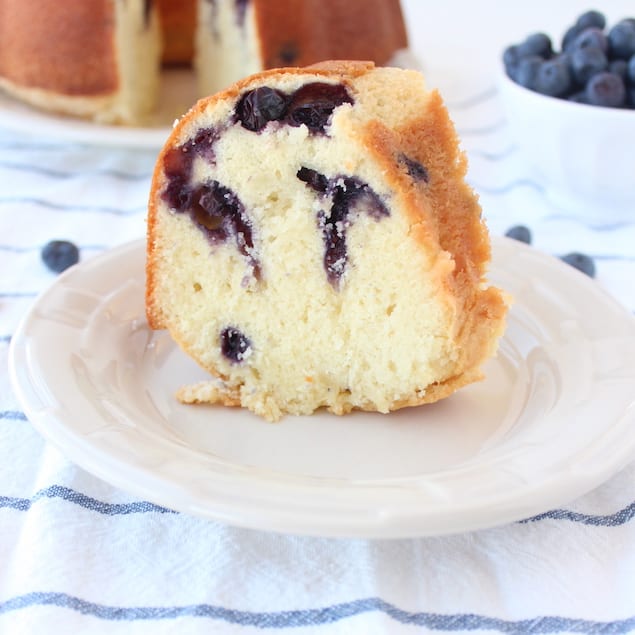 http://littleleopardbook.com/
Blueberry and Almond Pound Cake
This pound cake uses buttermilk to give it a great, moist texture. Nothing can beat the simple, delicious flavor of this cake, especially when it has such precious additions like blueberries and almond extract. Serve this cake with ice cream, fresh blueberries, or a lemon whipped cream. Get the recipe here.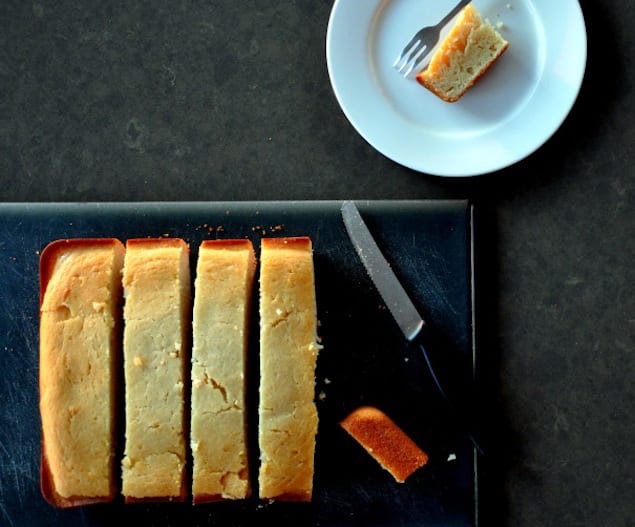 Maple and Yogurt Olive Oil Pound Cake
Soft loaf that will make you forget a plain pound cake recipe, this maple cake is rich with olive oil. Best served with a warm cup of cardamom chai tea. Get the recipe here.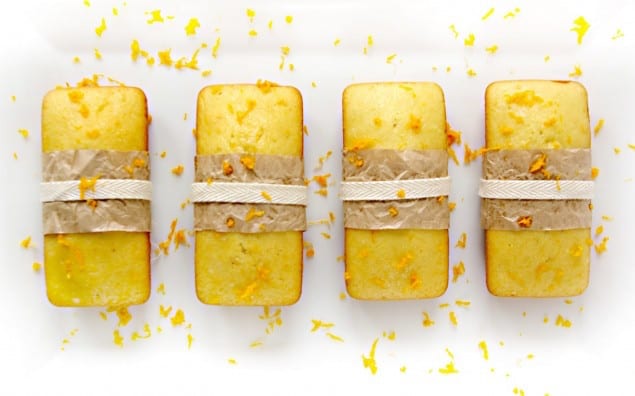 Orange Zest Pound Cake
An inspiring orange zest spiced pound cake is the perfect afternoon pick me up. Plus, they are great as gifts, too! Try a warm slice drizzled with honey. Get the recipe here.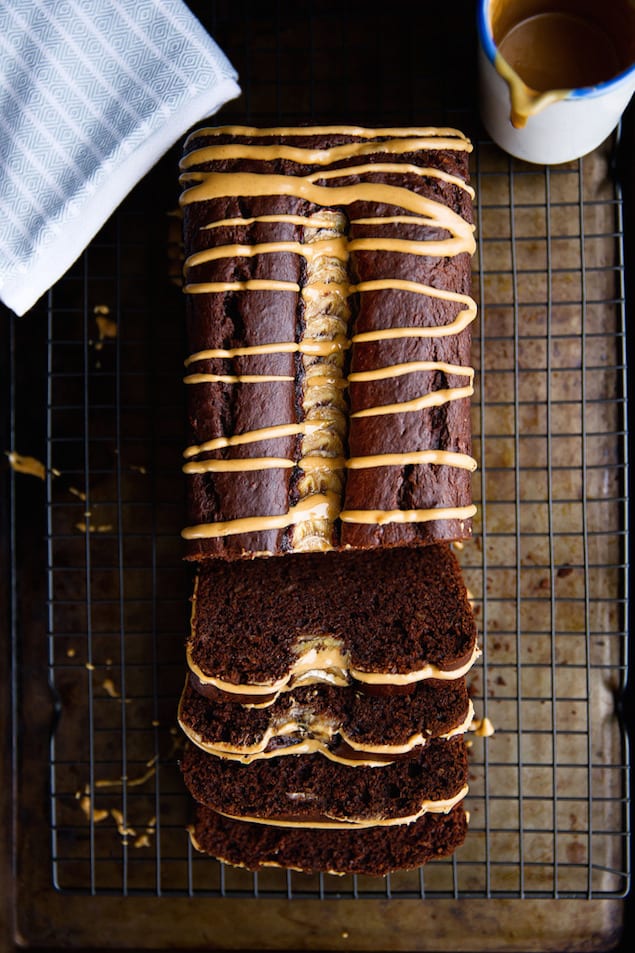 http://bromabakery.com/2014
Chocolate, Peanut Butter, and Banana Pound Cake
Ok, so maybe this cake gets a bit too wild to still be considered a pound cake, but it's delicious so it makes the list. Chocolate and peanut butter are an automatic crown pleasure and this cake has tons of flavor to prove it. Served a slice with a drizzle of warm peanut butter. Get the recipe here.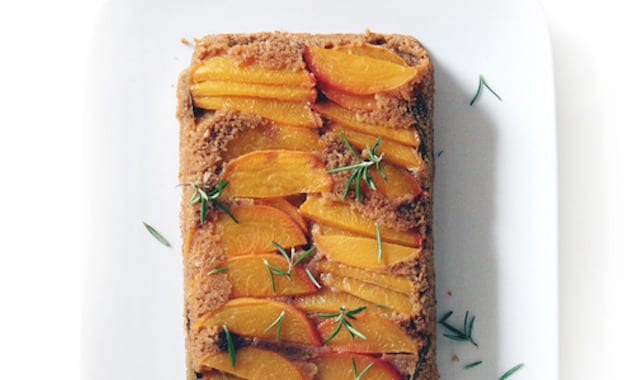 Rosemary Pound Cake with a Baked Peach Topping
If peaches aren't around for you right now, grab a different fruit. This cake is the perfect combination of sweet flavors of fruit and aromatic rosemary, coated in a moist cake, with a delicate crumb. Made with maple syrup and dark brown sugar, and all gluten free flours, the batter bakes into a dark-hued delicacy that tastes nothing short of sublime. Get the recipe here.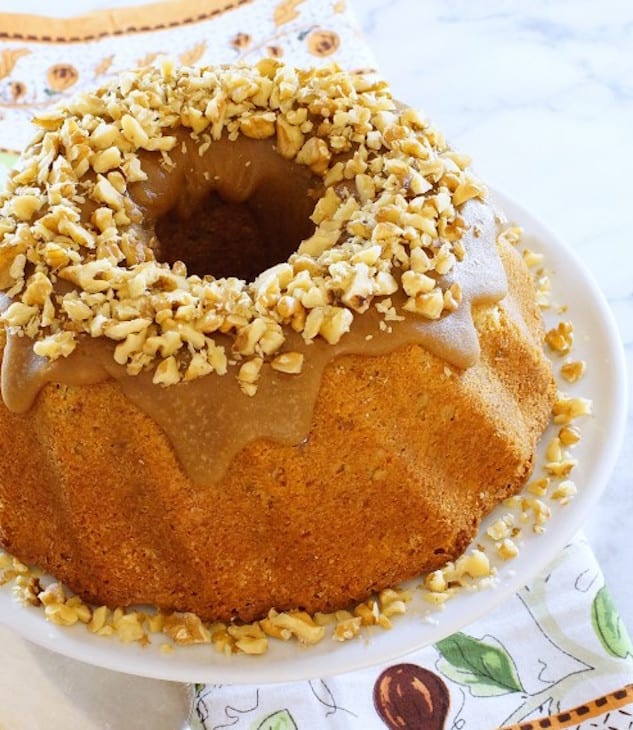 Walnut Pound Cake with Brown Sugar Glaze
This is a dense nutty cake baked in a bundt pan for a stunning presentation. For a topping, try a simple vanilla ice cream or nothing at all as this recipe gets a sweet brown sugar glaze on top and a sprinkling of crunchy walnuts. Get the recipe here.
See Also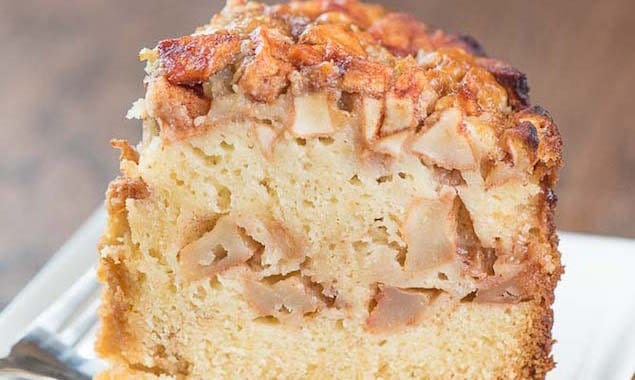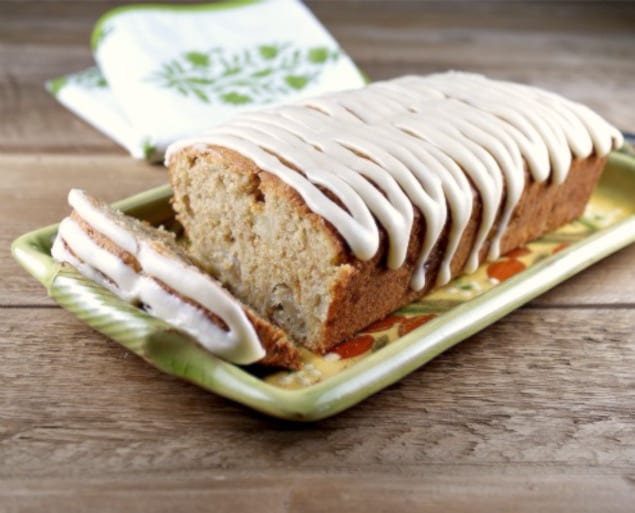 Apple Spelt Pound Cake
Celebrate a great apple picking with a simple pound cake filled with the chopped apples and spiced with cinnamon. Serve warm with caramel, ice cream, or a smooth vanilla icing. Get the recipe here.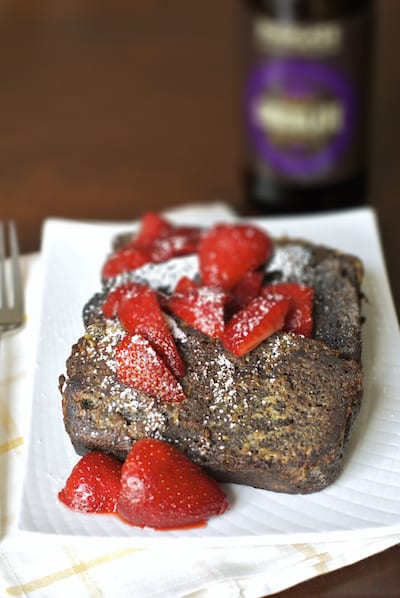 Chocolate Stout Pound Cake
This rich and chocolatey treat is be perfect topped with macerated strawberries or a whiskey cream. We suggest you save a few slices to fry up as French toast in the morning. Beer for breakfast? You won't be sorry. Get the recipe here.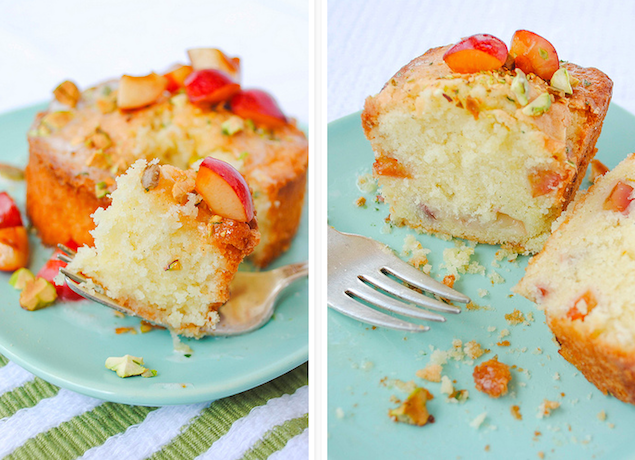 Cherry-Vanilla Pound Cake with Rosemary Glaze and Pistachios
This vanilla cake is soft and moist and has a tender outer crisp. It marries perfectly with sweet cherries, the fragrant piney hint of rosemary, and the nutty pistachios. Get the recipe here.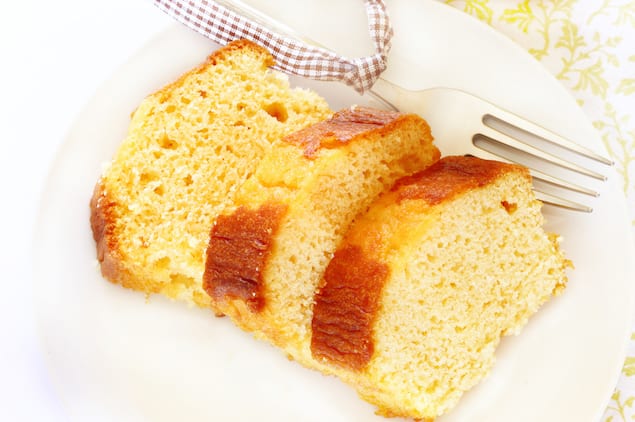 Shutterstock: tomertu
Lemon Verbena Pound Cake with Blueberry Compote
The recipe is made by the Oakland House Cottage, a Bed & Breakfast in Maine. They created the cake to use the lemon verbena herb that was rapidly growing in their garden. This beautifully scented pound cake can be served with the berry compote and vanilla ice cream. Get the recipe here.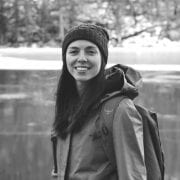 Annelise McAuliffe
Mandatory family outings to the Detroit farmers' market and nightly home-cooked meals cultivated Annelise's respect and curiosity for food. A graduate of The Culinary Institute of America, she spends her free time in New York City recipe testing, eating breakfast all day, and dreaming up international culinary adventures.