Pizza is one of the simplest food you can eat, but it's also really difficult to make a dough that will be highly digestible, light and also nutritious.
By Elisa Gennari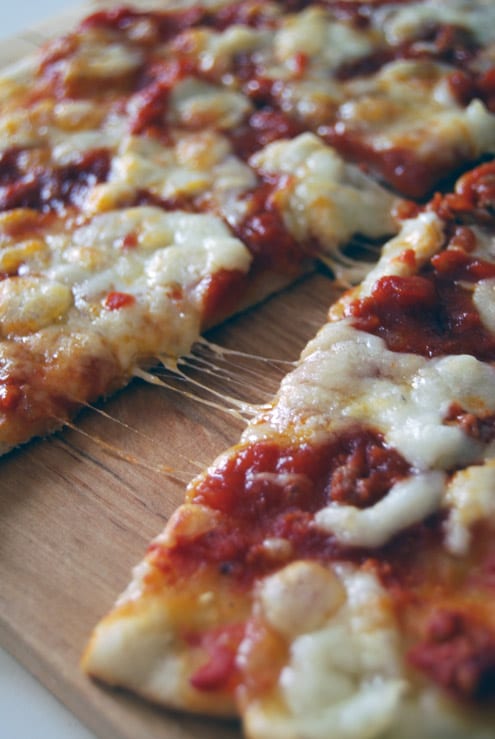 Though it may seem strange, even in Italy there are many places where, in order to sell more pizzas, they prepare the dough less than one hour before cooking it and the result is that the pizza you're going to eat will be very hard to digest, because the yeast that has been put into the dough will continue to ferment for many hours.
Moreover the flour that's usually used to make pizza is nothing more than plain white flour and it means pure sugar. It has a super high glycemic index and very little nutrients, because all the fibers and minerals and vitamins contained in the outer layer of the wheat has been removed.
To make a more digestible pizza, the dough should rise at least 4 to 6 hours, and the less yeast you use the more time it will take to rise.
I usually use only one or two grams of yeast, and whenever I can I use a powdered sourdough to make my pizza, and let it rise for at least 12 hours. Beside the long rising time, I also prefer a mixture of whole flours to get the best nutritional values from my pizza and also an amazing flavor!
Whole spelt, whole oat and whole wheat flour are my usual choices, to them I also add durum wheat flour and the result is a crunchy, tasty and highly nutritious pizza that will satisfy all your senses.
You can also add some sprouted grain flour to skyrocket the nutritional value of the recipe.
WARNING: once you've tried this recipe you won't go back ever again!
The dough is the base, so you can actually add your favorite toppings to make the perfect pizza for your taste.
This recipe is not about weighting flours (even though you will find the amounts in the recipe below), because the right amount of flour depends on too many factors so you should follow instead the tips on how to know when the dough is ready. Don't panic, it's easy to make it and it's really difficult to do something wrong! If the dough is too wet you can always add more flour!
This is a picture of how the dough should look like: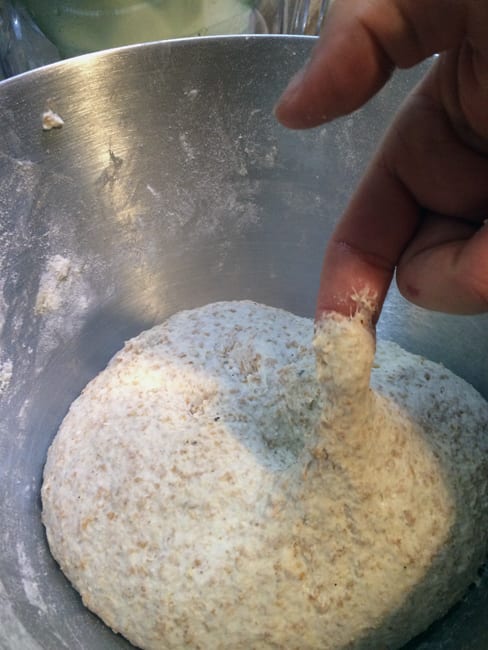 This method begins with the water so you will never get a tough dough, and adding the flour a little at a time will make it easier to understand when you should stop adding it. I know it could be tricky or difficult, but the more you make your own dough the better it will taste, and it's definitely worth it because this recipe will give you tons of good fibers, vitamins, phosphorous, and other minerals that are good for your digestion.
The dough will keep in the refrigerator for a few days in an air tight container and you could use it as starter for a new dough or freeze it.
TIP: If the dough smells slightly acidic, don't worry, just knead it for a few seconds, then put it into a bowl of lukewarm water and keep it there until it floats on the surface, then squeeze it, and check if it still smells, if not you can knead it again with a little water and some flour, let it rise normally and use it, otherwise you can repeat the process.
You could also roll a few round pizzas and freeze them so you can use them when you have less time to cook but want a nice pizza.
I recommend to let the dough rise for at least 24 hour, half of which will be in the refrigerator, this way your pizza will be incredibly light and tasty.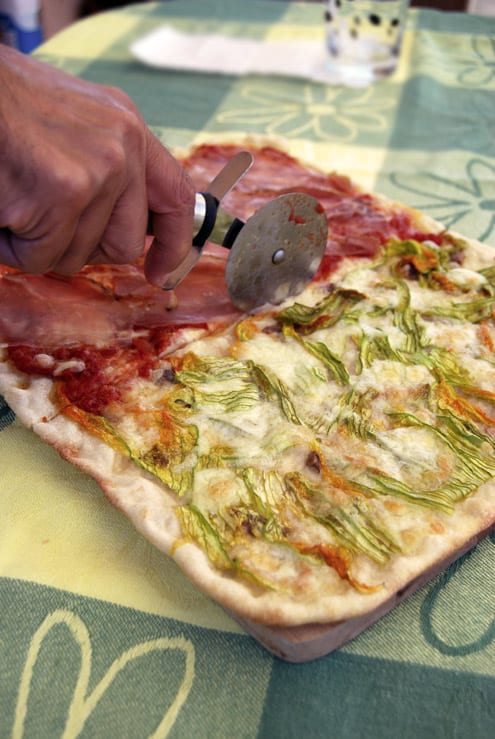 Incredibly light and healthy pizza
Healthy and easy to digest home made pizza
Ingredients
400gr (14 ounces) of whole wheat flour (organic stone milled if you can find it)
130gr (4.6 ounces) of whole spelt flour (organic if you can)
70gr (2.5 ounces) of whole oat flour (or porridge oats grounded into a flour - organic if you can)
70gr (2.5 ounces) durum wheat flour (organic if you can)
500ml (17 ounces) of water
1gr of active dry yeast (or 10gr sourdough powder)
2 tbsp extra virgin olive oil or ghee
a pinch of salt
1 tsp of maple syrup, agave nectar honey, malt or raw sugar
Instructions
Combine the flours in a bowl. If you don't have spelt or oats substitute the same quantity with the flour you've got. You can substitute each flour as you like, you may also use only spelt and wheat (20%-80%)
TIP: prepare the flour mixture doubling the quantities so you will have more flour and you will use the remaining for another dough (you can also use it for cakes or cookies) just put it into an air tight container
Put the water into a large bowl and add the syrup and the yeast and mix well.
Add the flour a little at a time mixing vigorously with a spoon trying to let as much air as you can into the dough (move the spoon from the bottom of the bowl to the top as if you where whipping it).
By the time you've incorporated a little more than half of the flour add the oil or ghee and keep mixing well.
Keep on mixing the dough to let the gluten form properly (it should be very elastic).
Add salt and keep adding the flour a little at a time, and as the dough becomes harder put it onto a board or onto your counter and keep kneading with your hands, gently.
When the dough reaches the same consistency of the lobe of your ears (it should be smooth, firm and easy to knead) it's ready.
If you've added all the flour but the dough is still wet, add more whole wheat or spelt flour until your reach the right consistency.
TIP: if you're cooking your pizza into an oven that has a maximum temperature lower than 250° (480°F) the dough should be a little sticky, and you will need less flour in order to let it cook slowly without burning, as the dough rises it will get more firm and when you'll be ready to roll it won't stick anymore.
Let the dough rest in the fridge all night covered with a plastic wrap. If you do not have the time skip this step.
Take the dough out of the fridge and bring it to room temperature, knead it for a few seconds and then let it rest in the bowl for at least 8 to 12 hours covered.
Check the dough every 3 to 4 hours, if the room temperature is higher that 25° it will rise quicker. As the dough doubles in size, knead it for a few seconds on the counter and put it back into the bowl to let it rise again. In summer it could rise up to three or four times during the 8/12 hours.
When the dough is ready take the amount you need and spread it with your hands (greased with oil) onto the baking tray.
If you prefer to roll the dough, you should let it rest for at least 5 minutes before cooking it, in order to let the gluten "relax", or the pizza will be too hard.
The oven should be turned on at least 45m before cooking, so it will be at its highest temperature.
WARNING: don't let it rise too much or it will get rancid, as soon as it's doubled in size, knead it and let the leavening start again or put it into the refrigerator
You can make this dough into your electric mixer by following the same steps and let the mixer go at medium/high speed (use low speed whenever you add the flour so it won't come up to your face)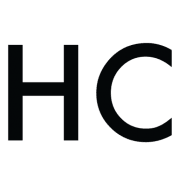 Elisa Gennari
Elisa Gennari was born and raised in Rome, with a true passion for home made food. Her goal is to share her ideas about eating delicious food while still staying healthy. In her blog she teaches her secrets on how to cook Italian recipes, always with a healthy twist.