Onsen Tamago Fu and a Cookbook Giveaway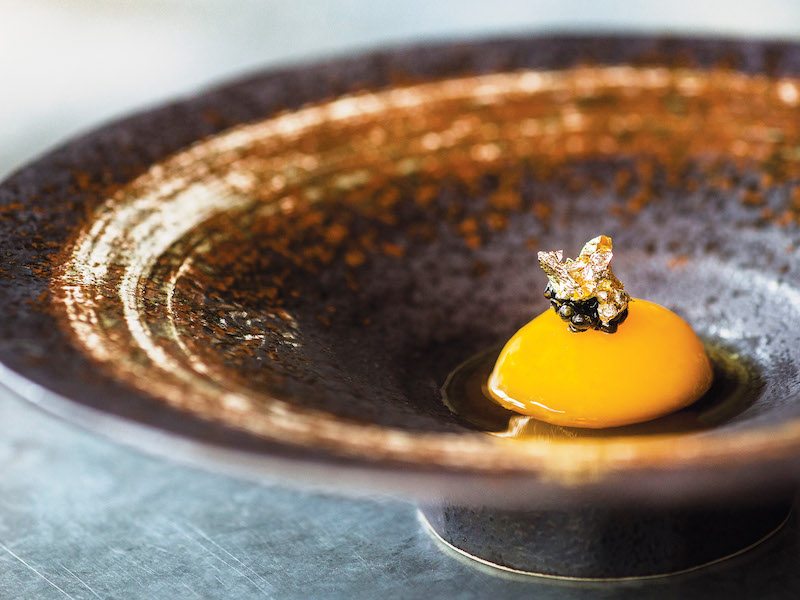 Longtime Honest Cooking contributor, Michelle Tchea, has debuted a new cookbook, Chefs Collective: Recipes, Tips and Secrets from 50 of the World's Greatest Chefs, that showcases recipes from chefs around the world. Check out one of the recipes for Onsen Tamago Fu and enter to win a copy of the book.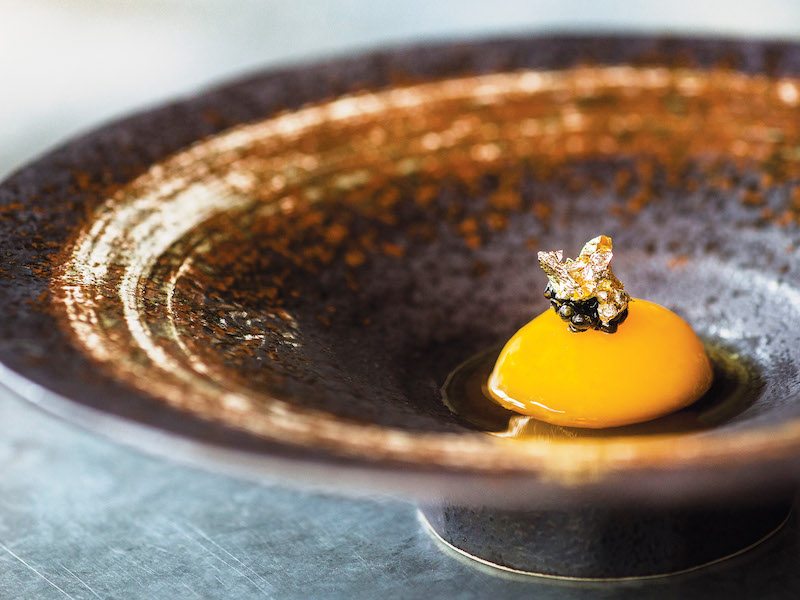 Chefs Collective by Michelle Tchea is a book compiling recipes from rising and renowned chefs around the world. Highlighting chefs with Asian roots, family and background, food and travel expert, Michelle Tchea shares recipes, tips and secrets from the world's greatest, in her fourth book.
Enter below to win a copy!
This recipe for Onsen Tamago Fu can be found in the book. It comes from Chef Shota Nakajima of Adana in Seattle.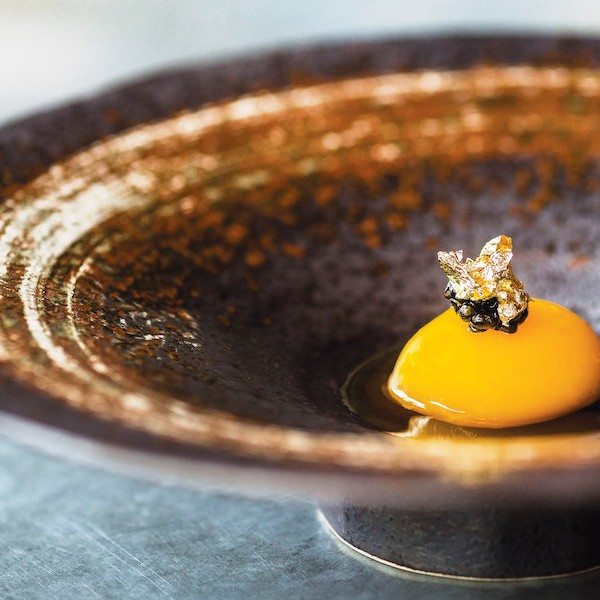 Onsen Tamago Fu and a Cookbook Giveaway
Shota Nakajima
Ingredients
4

eggs

Iced water as needed

Salt as needed

400

ml

131/2 fl oz / 13/5 cups dashi

4

Tbsp

mirin

rice wine

4

Tbsp

light soy sauce

20

g

2/3 oz potato starch, mixed with 3 1/2 Tbsp water
Garnish
White sturgeon caviar

24

k gold flakes
Instructions
Cook eggs in a sous vide machine or a temperature-controlled machine at 62.3°C (144°F) for 1 hour.

Place cooked eggs in iced water to prevent eggs from overcooking.

Once cooled, carefully remove shell. Separate egg white from egg yolk with a brush. Cure egg yolks slightly on both sides with salt. Allow egg yolks to air-dry for 2 hours.

Combine dashi, mirin and soy sauce in a bowl. Add potato starch mixture and boil until a silky consistency is obtained. Allow sauce to cool before pouring over egg yolks.

Garnish with white sturgeon caviar and 24k gold flakes.
Michelle Tchea
Michelle Tchea is a 4-time bestselling author. Her books include, Building a Perfect Meal, My Little SoHo Kitchen, Signature Dishes (Australia's Best) and Chefs Collective. Her work can be found in other leading luxury travel and food magazines including Travel+Leisure Asia, SMILE, NUVO Magazine and The Telegraph