Teeming with fresh seafood and a unique blend of different cuisines, they food of Key West is truly something that should be tasted. Check out these 10 must-eats in Key West inspired by the new cookbook My Key West Kitchen: Recipes and Stories.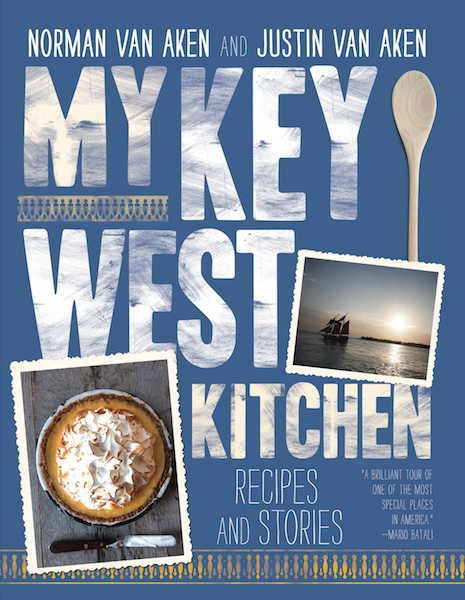 James Beard award-winning chef Norman Van Aken and his son chef Justin Van Aken, have written a love letter to Key West in the form of their cookbook My Key West Kitchen: Recipes and Stories. The book is the perfect blend of travel tips, island stories and recipes. From tourist spots to local favorite eateries, the Van Akens paint a real picture of all the areas of the island.
If you're headed to Key West soon, you need to read this book before you go. If you don't have plans to head to the southernmost city of the USA, you still need to read this book and recreate the recipes for culinary and travel inspiration. In the meantime, here are 10 things to eat in Key West, according to Norman and Justin's book.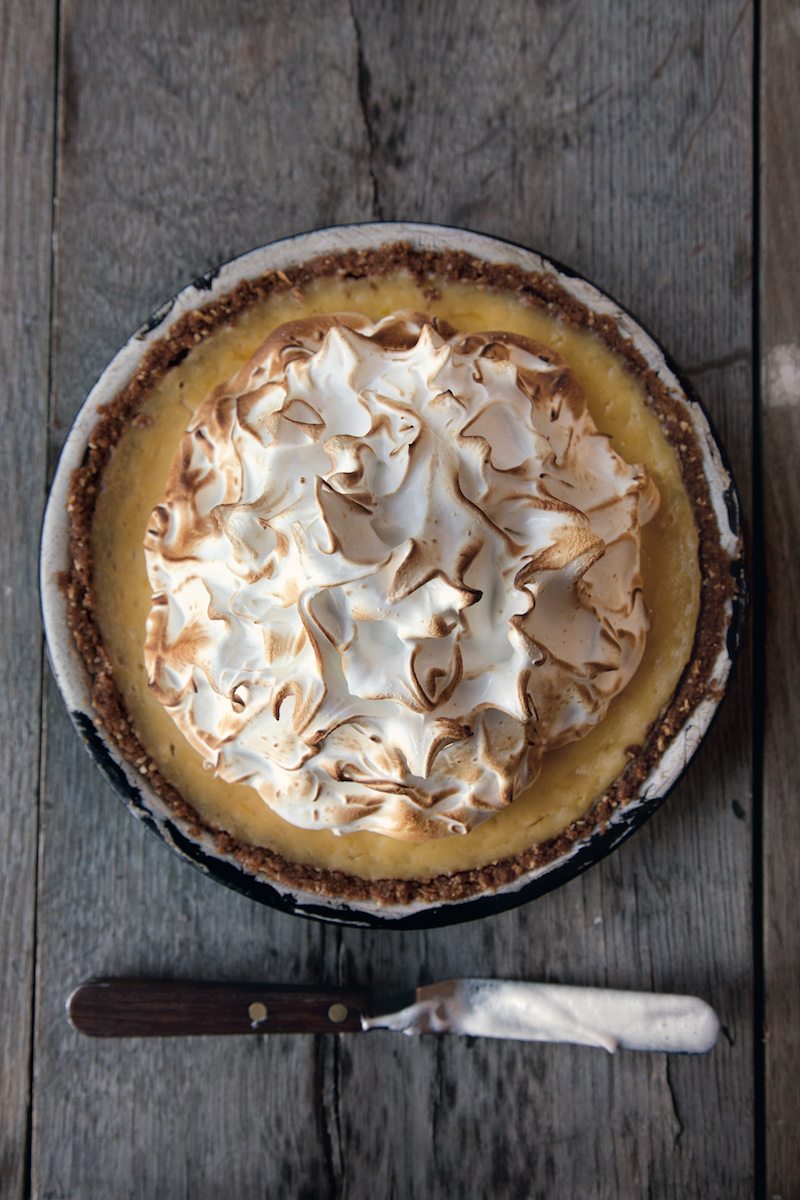 Sunshine's Key Lime Pies
Key Lime Pie
It goes without saying, but everyone should have at least one slice of the familiar citrus pie while they are in Key West.
A Taste of Duval Street
The infamous Duval Street wasn't always bustling like it is today. It is now the hub for most of Key West's festivals and is worth visiting and popping in at the restaurants and bars that line it.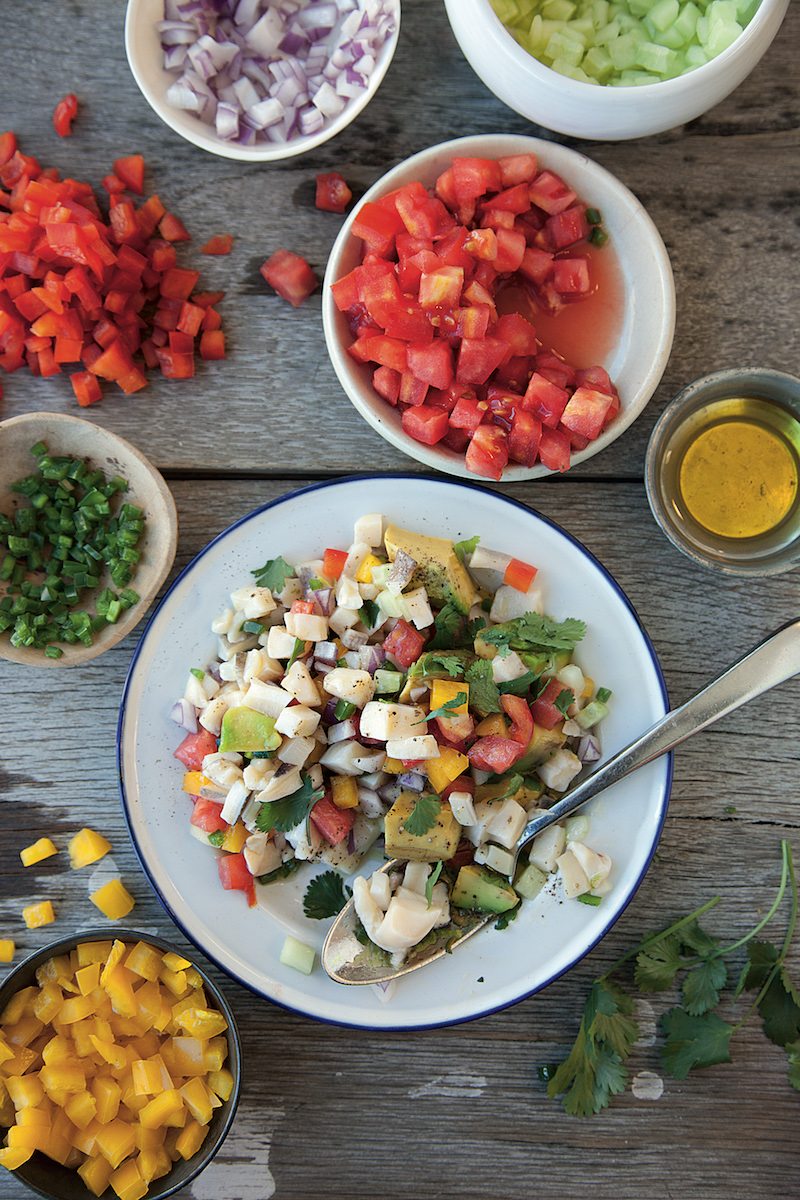 Conch Salad
Conch Salad
The conch salad is a perfect blend of the sea, Cuban, Bahamian, and African cultures that influence the Key West cuisine. Everyone has their own recipe, so try a few to see what you like best and be sure to try the recipe in the book. After you try the conch salad, be sure to try some conch fritters or conch chowder made in a Bahamian style.
Plantains
While you can usually get plantains just about anywhere, it's fun to order them in Key West to see how a chef will cook them up. The cookbook shares a recipe for Caramelized Plantain Soup with Smoked Ham and Sour Cream.
Café con Leche
The Cuban coffee drink is a staple in the lives of most Key Westers.
Hoghfish
Hogfish is a labor of love, so when you see it on the menu in Key West, order it! It is most often spear-fished, which takes some time. The cookbook shares a recipe for Jerked Hogfish.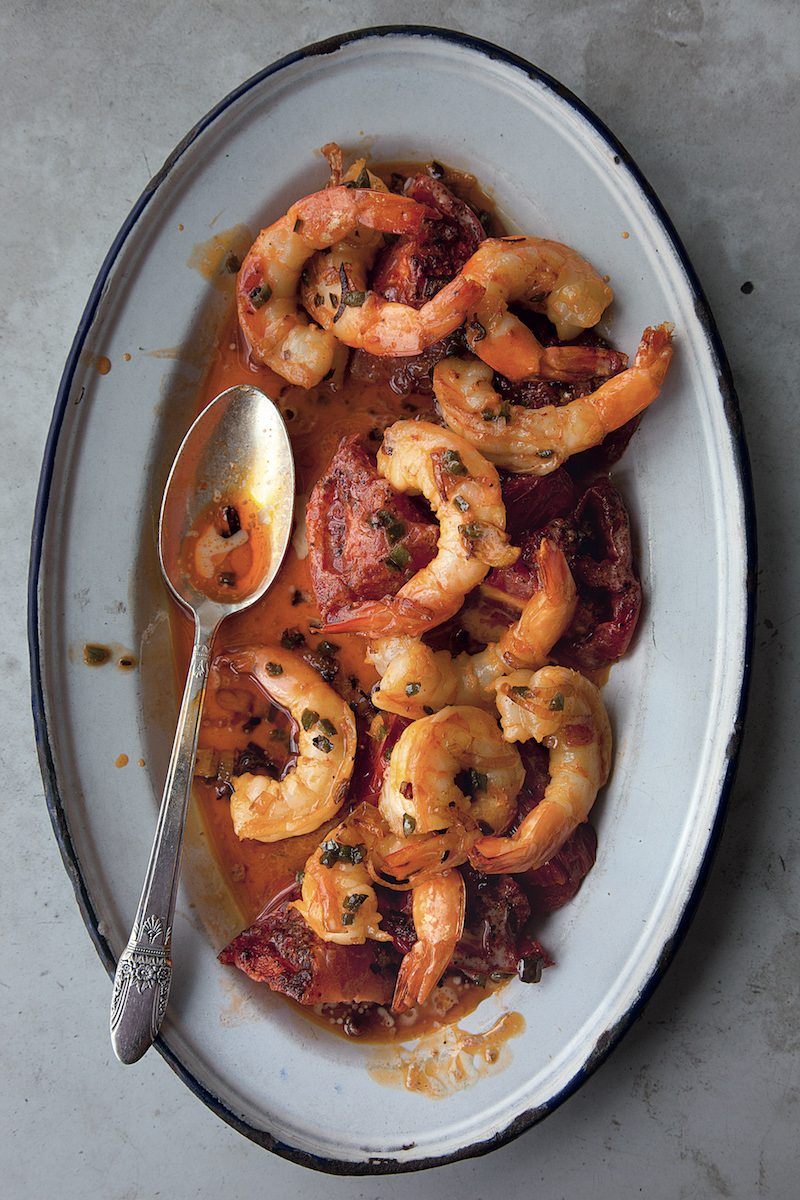 Shrimp Annatto with Cumin-Lime Butter and Smokey Tomatoes
Full Moon Sandwich
This is the sandwich eaten by Key Westers at the end of a night of drinking. It is Keys-caught fish served in a bun with melted cheese and maybe even a slice of tomato or pickles.
See Also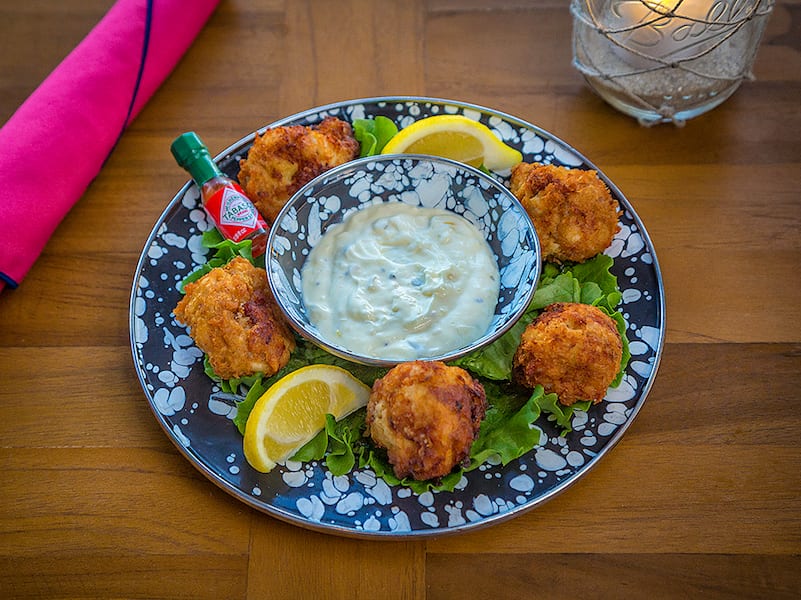 Black Eyed Pea Bollos
These pea fritters are a fried favorite. The Van Akens recommend getting them at Five Brothers Grocery in Key West, or making your own from the book.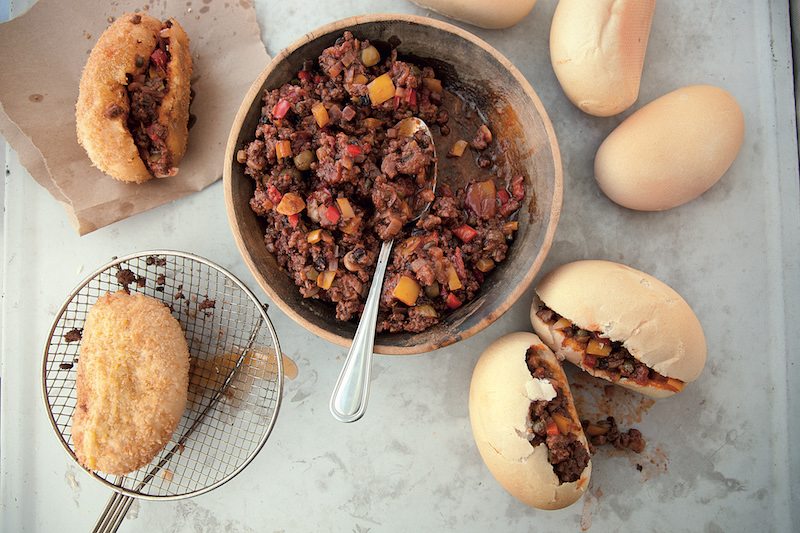 Mollette Sandwiches
Mollette Sandwiches
This meat-filled sandwich is dipped in egg and breadcrumbs and then the whole thing is fried.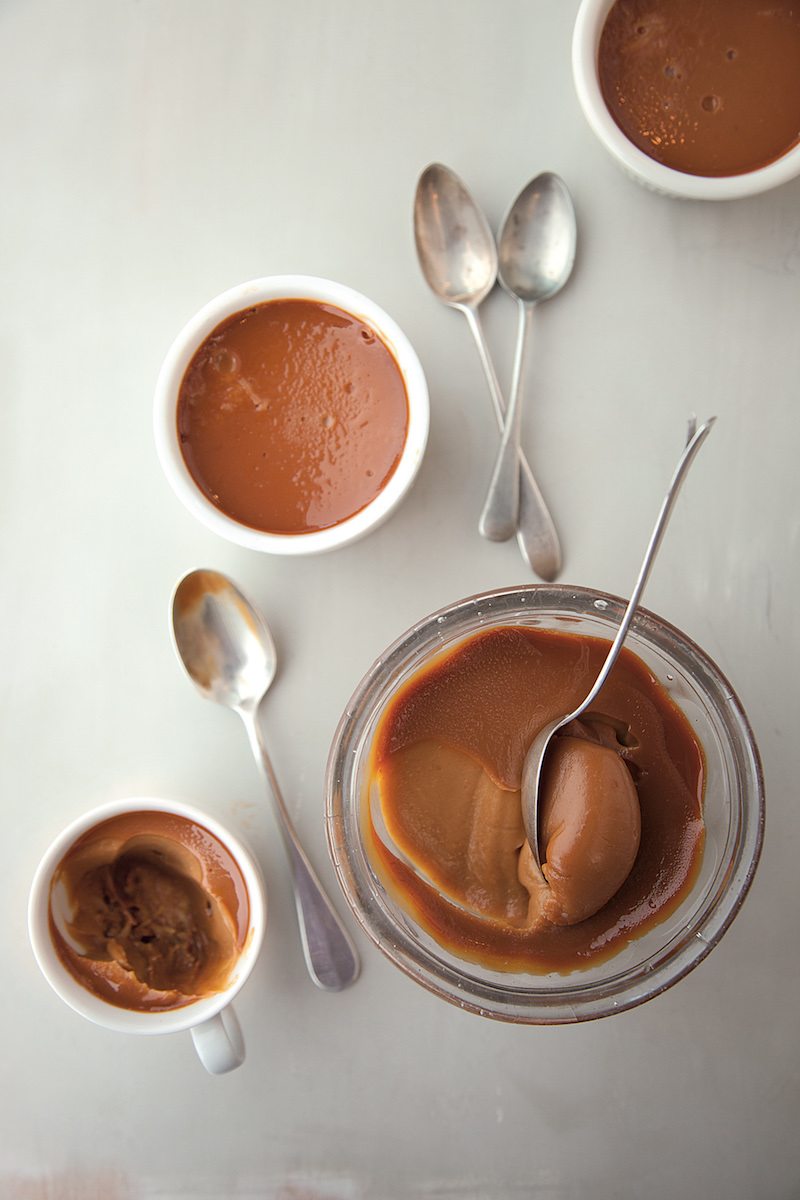 Caramel Flan Con Coco
Rhum Cake
When you're looking for something sweet, search out a rhum cake of a flan, like the one pictured above.
We had a hard time narrowing this list down to just ten. We highly recommend checking out the book and exploring more of the unique Key West cusine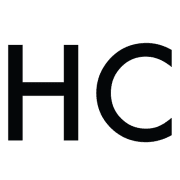 Honest Cooking
The Honest Cooking editorial team handpicks inspiring culinary stories to share with you that we think are beautiful. As an international online culinary magazine with the ambition to truly change the face of online food media we hope to create an inspiring place for serious culinary debate, salivating recipes, interesting food news and international food-fun.