Amazing bread pudding with a crunch on top and moist inside. Adjust the ingredients to make with what you have available at home. This pudding is topped with ice cream and chocolate sauce for a plated dessert.
By Anita Mokashi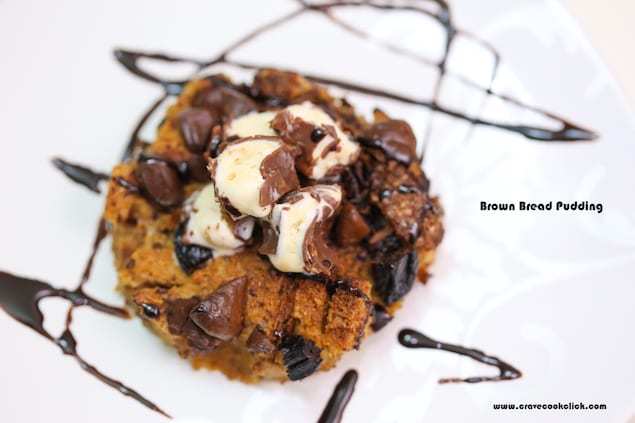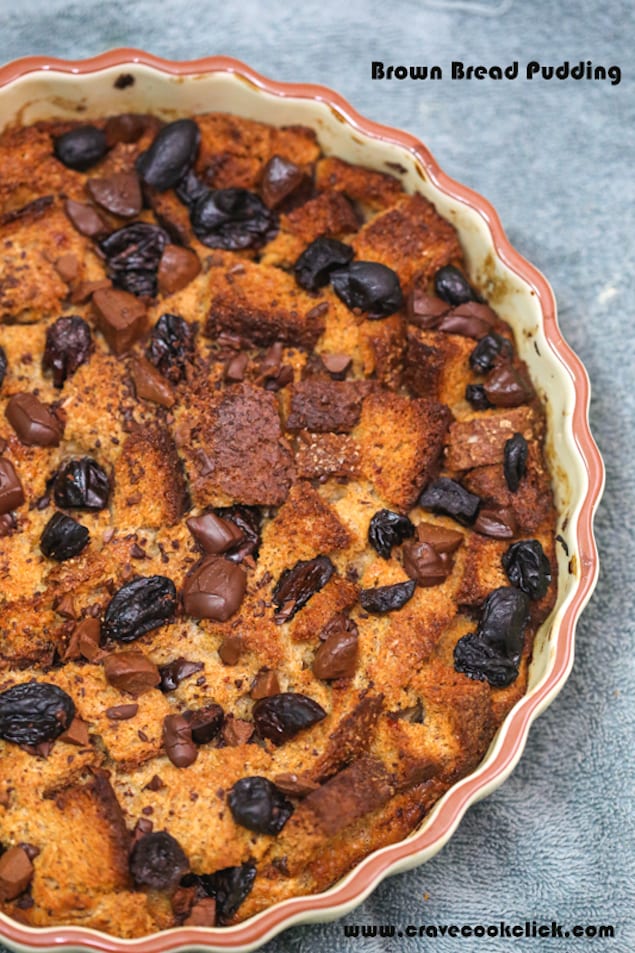 Old Fashioned Bread Pudding with Raisins and Chocolate
Amazing bread pudding with a crunch on top and a moist inside. Adjust the ingredients to make with what you have available at home. This recipe is adapted from Betty Crocker.
Ingredients
2 cups milk
¼ cup butter or margarine
2 eggs, slightly beaten
½ cup sugar
1 teaspoon ground cinnamon or nutmeg
¼ teaspoon salt
6 cups brown bread cubes (about 6 slices bread)
½ cup raisins/chocolate chips, if desired
Ice cream
Instructions
Heat oven to 350ºF. In 2-quart saucepan, heat milk and butter over medium heat until butter is melted and milk is hot.
In large bowl, mix eggs, sugar, cinnamon and salt. Stir in bread cubes and raisins. Stir in milk mixture. Pour into ungreased deep round pan.
Bake uncovered 40 to 45 minutes or until knife inserted 1 inch from edge comes out clean. Serve warm with icecream and chocolate sauce
To make Chocolate Bread Pudding, substitute ½ cup semisweet chocolate chips for the raisins.