Enjoy this Greek grilled mushrooms with kaseri cheese and sun-dried tomatoes, courtesy of Kara and Marni Powers.
By Kara and Marni Powers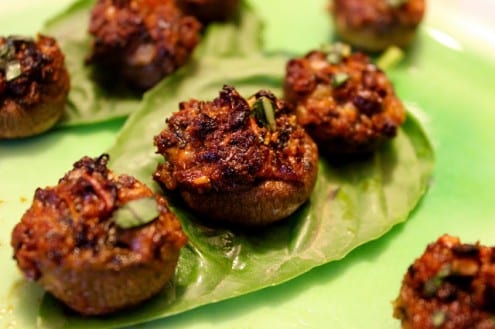 Greek Grilled Mushrooms with Kaseri Cheese and Sun-dried Tomatoes
Enjoy this Greek grilled mushrooms with kaseri cheese and sun-dried tomatoes, courtesy of Kara and Marni Powers.
Author:
Kara and Marni Powers
Ingredients
18 button mushrooms, stems twisted out and finely chopped, caps left as is
4 T EVOO
½ yellow onion, finely chopped
2 cloves minced garlic
4 sun-dried tomatoes, packed in oil, finely chopped
½ c Kalamata olives, finely chopped
1 t balsamic vinegar
1 T fresh mint, finely chopped
1 T fresh flat leaf parsley, finely chopped
½ c seasoned bread crumbs
½ c Kaseri cheese, grated
salt and pepper throughout
Instructions
Head grill to medium-low heat.
In a medium-sized skillet, heat 1 T EVOO over medium heat. Add the onion, chopped mushroom stems, salt and pepper and sautee for 5 minutes. Add the minced garlic and sautee for 1 more minute. Set aside to cool slightly.
In a bowl, combine the 2 T EVOO, sun-dried tomatoes, Kalamata olives, balsamic vinegar, mint, parsley, bread crumbs, cheese, salt, pepper, and stir to combine.
Rub both sides of the mushroom caps with the 1 T EVOO and set on a platter or baking sheet. With a teaspoon, mound the stuffing among the mushroom caps. With tongs, place the stuffed mushrooms onto the warm grill and cook covered until the mixture is bubbly and the mushrooms are lightly charred and tender, about 8-10 minutes. Keep an eye on them, they will cook quickly!
If you do not have a grill or if mother nature is not cooperating, Preheat your oven to 400 degrees Fahrenheit and cook stuffed mushrooms for 15-17 minutes.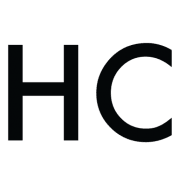 Kara and Marni Powers
Kara and Marni Powers are twin sister cooks, dining and blogging their way through Boston's North End and beyond. They see the act of cooking and entertaining as a form of creative expression, an art that encourages the mixing of flavors, spices, techniques and stories. Their interest in cooking dates back to their Greek grandmother's open-arms approach, letting them taste her savory creations like her famous spanakopita. Kara and Marni's fascination with food and culture continued during their travels abroad in Europe where they saw firsthand the limitlessness of cooking.