More Than Chicken Wings: 15 Sweet and Savory Super Bowl Dishes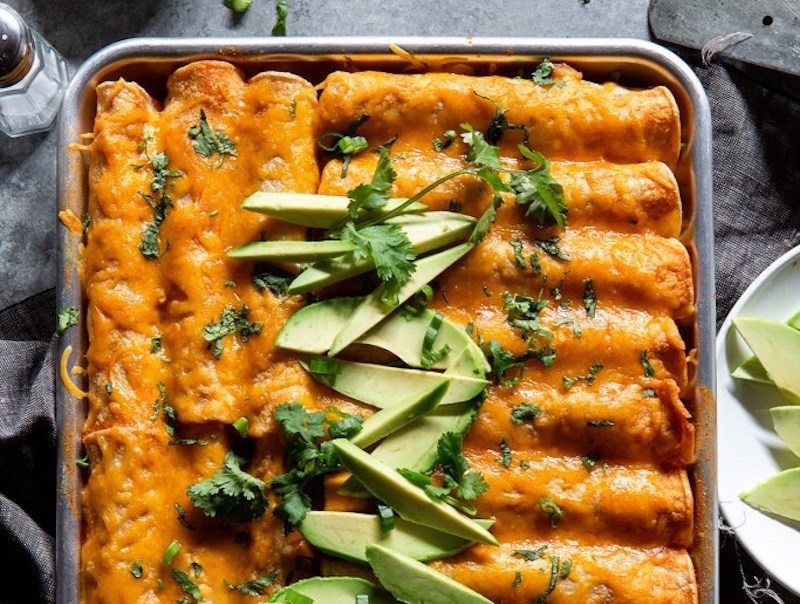 Bring on the wings, bring on the cheese dips and nachos, but also remember that a good Super Bowl spread has more than just these heavy staples. Don't forget a few sweets and innovated new savory appetizers. Check out our suggestions.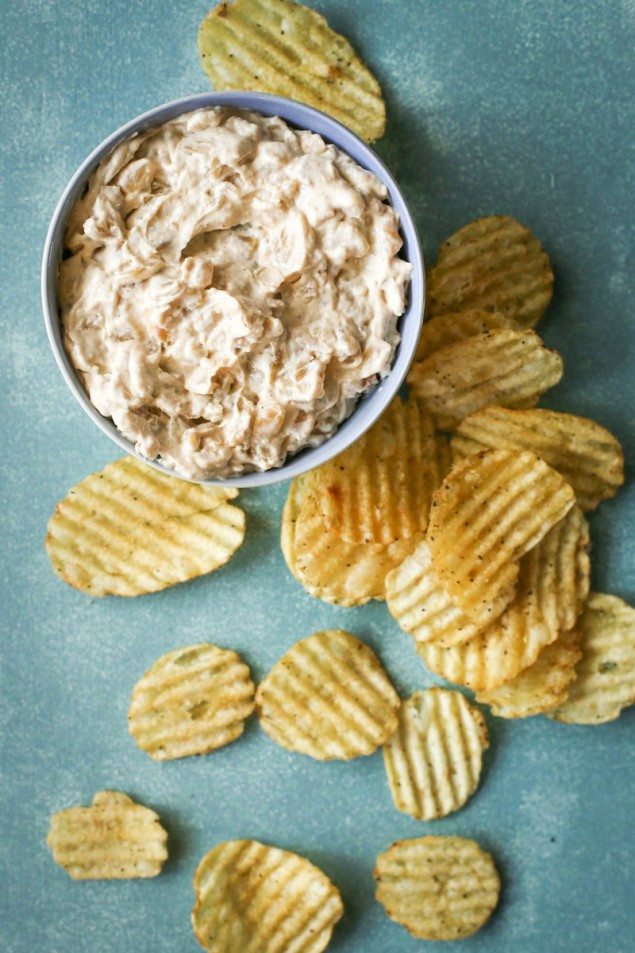 Appetizer: Homemade Onion Dip
This year, rather than purchase a container of store-bought onion dip with an endless list of unpronounceable ingredients, make your own batch. It's a classic we didn't want to leave out. See the recipe.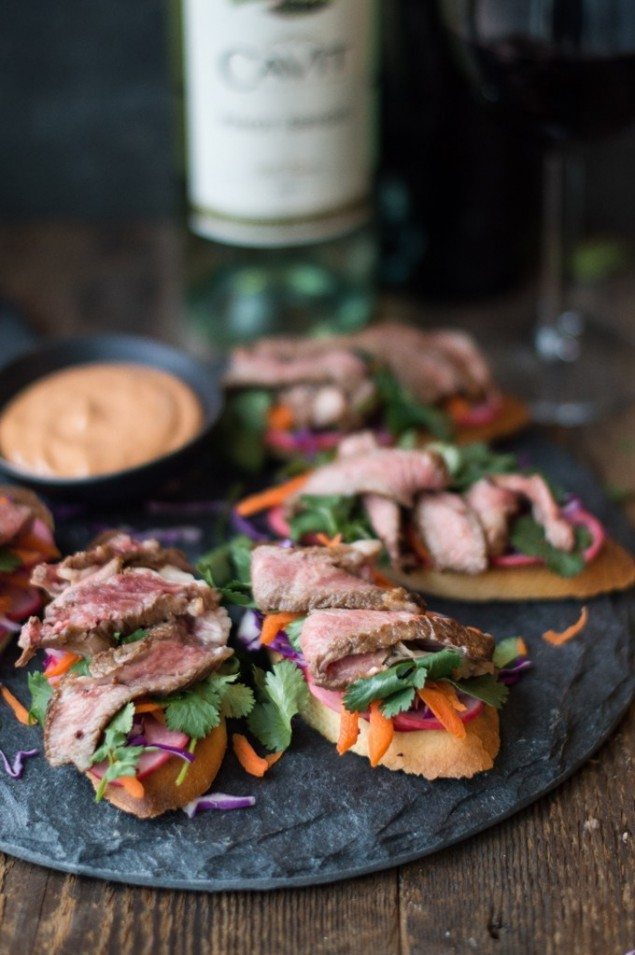 Appetizer: Banh Mi Steak Crostini
Stacked with the same flavors as a banh mi sandwich, complete with pickled vegetables, gochujang aioli, and steak marinated in an Asian sauce, this appetizer is perfect for game day and comes with a heavy dose of protein. See the recipe.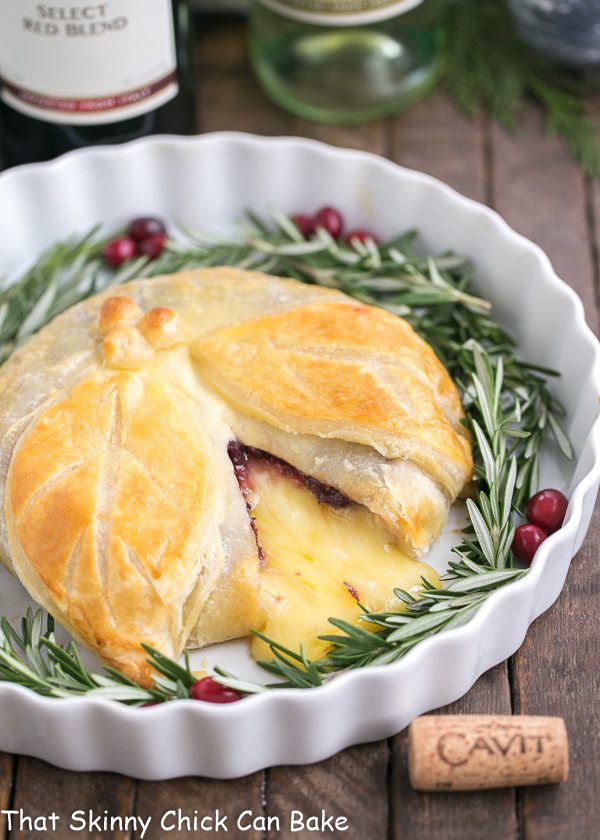 Appetizer: Cranberry Brie en Croute
Ok, here is your hefty dose of cheese, and it's so easy to make. This irresistible Cranberry Brie en Croute is topped with herbed cranberry sauce and wrapped in flaky puffed pastry. See the recipe.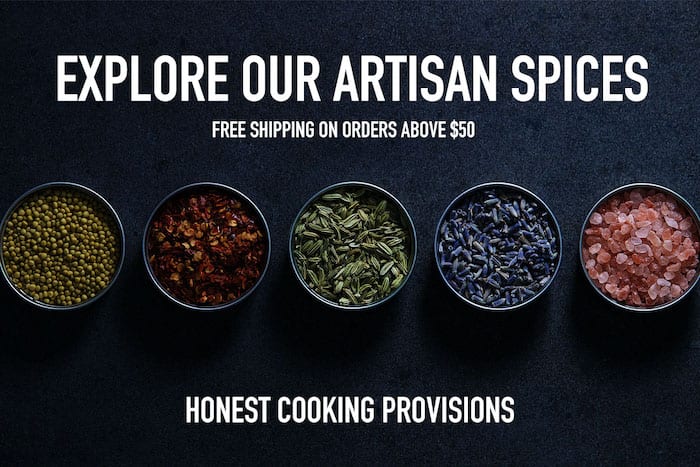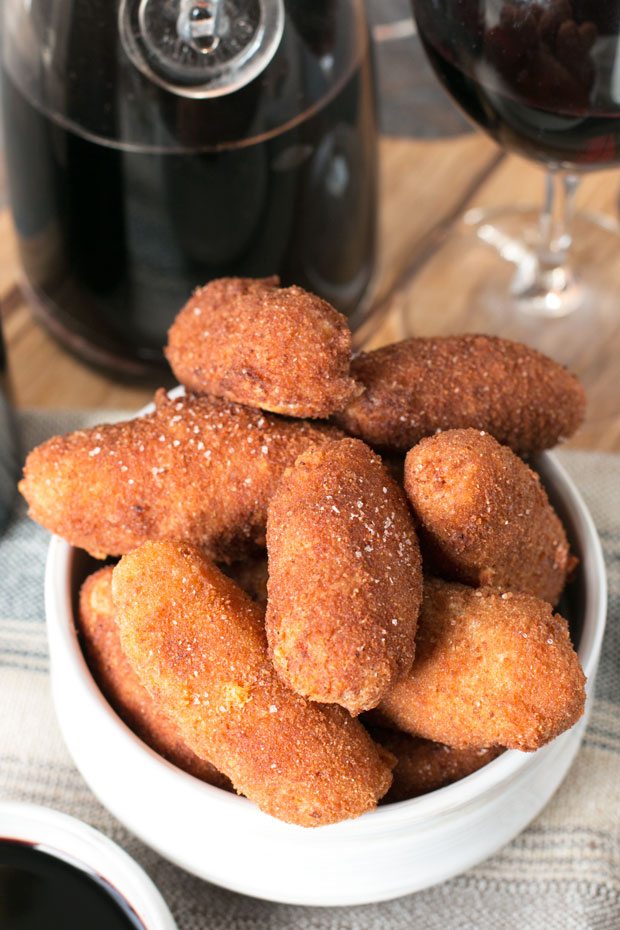 Appetizer: Chorizo and Cheese Croquettes
Can we agree that every Super Bowl menu needs at least one fried thing?! Check out these chorizo and cheese potato croquettes with red wine sauce for a savory and spicy delight. See the recipe.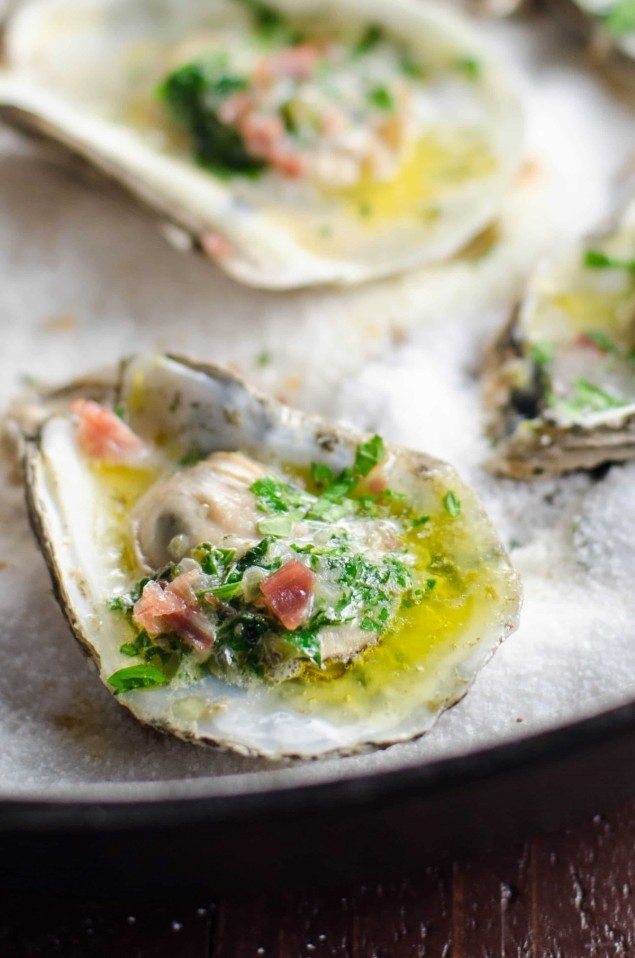 Appetizer: Herb Butter Oysters with Prosciutto
This just might be the classiest Super Bowl appetizer we ever did see! Let this fun oyster recipe with herb butter and prosciutto be your party trick, they're sooo easy. See the recipe.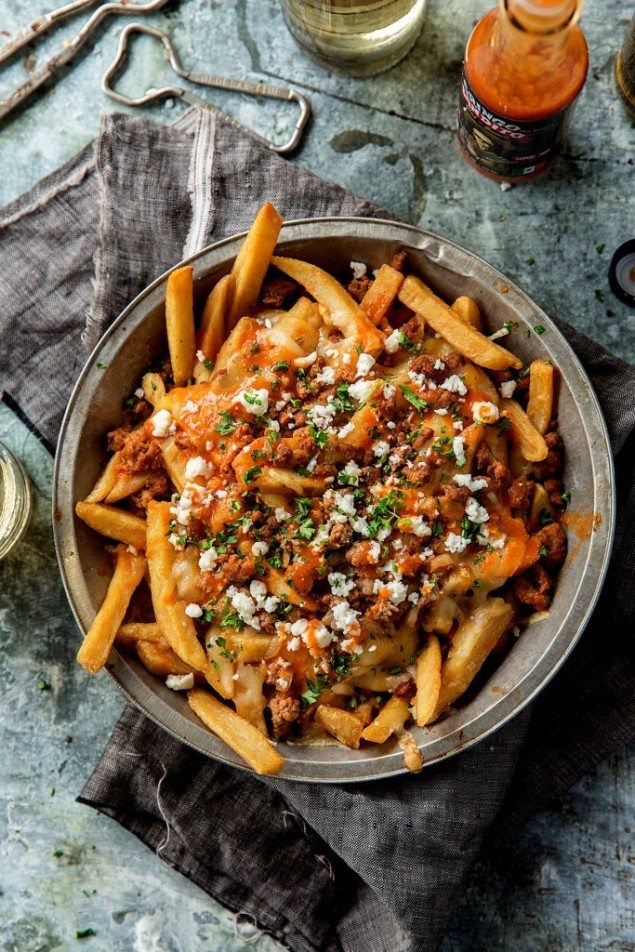 Appetizer: Tacos + Fries + Nachos = Taco Frachos
Just do yourself a favor and check these out. They're fries, stacked and baked with cheese, just like nachos, and topped with your favorite spiced taco meat and veggies. See the recipe.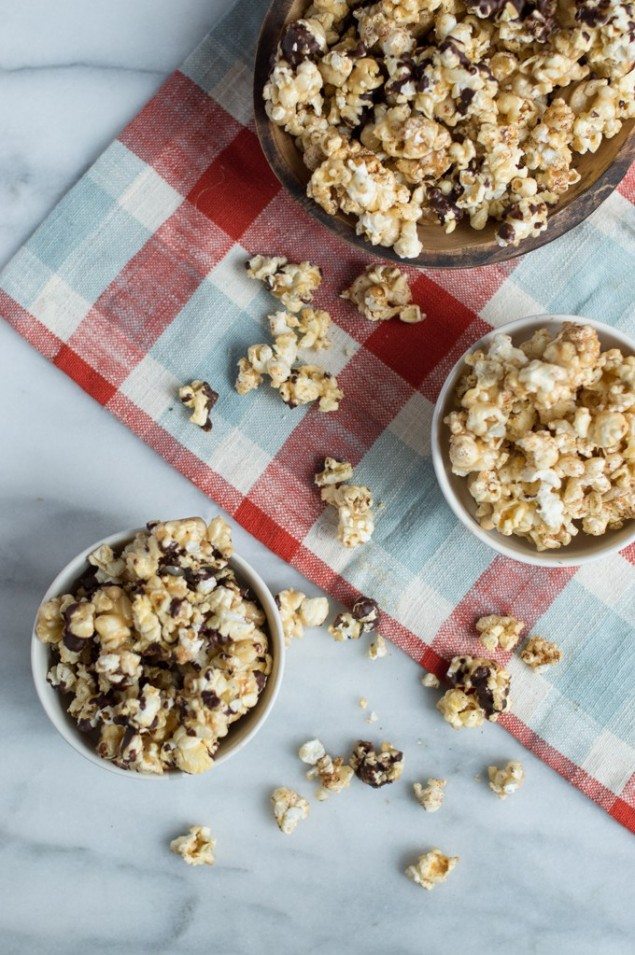 Crunchy Snack: Sweet & Smoky Caramel Corn
Go beyond the usual boring bag of chips and whip up this recipe for crunchy popcorn tossed with sweet chocolate and smoky chili powder. See the recipe.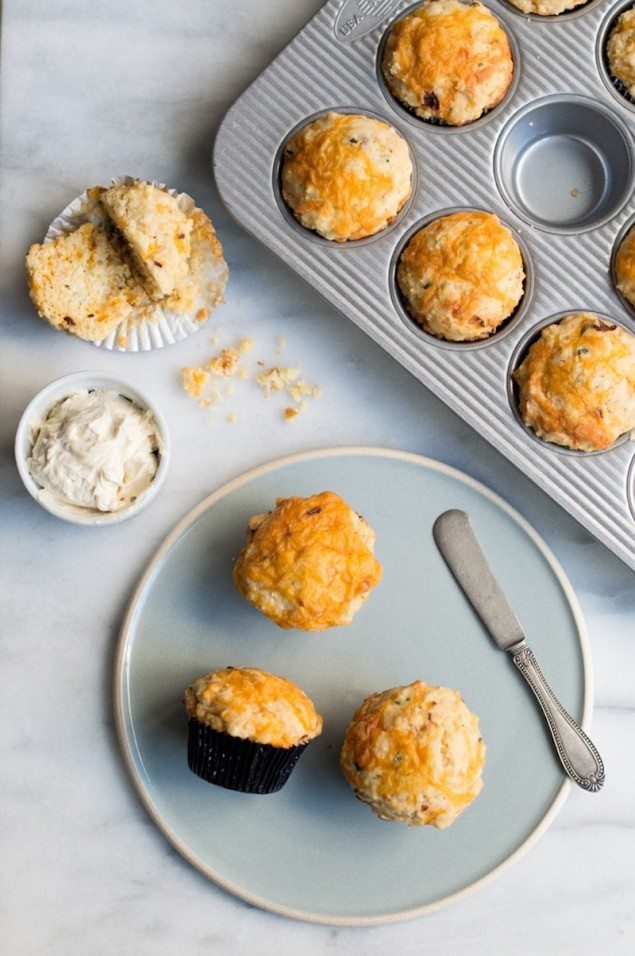 Carbs: Chipotle Cheddar Cornbread Muffins and Honey Butter
Chipotle Cheddar Cornbread Muffins with Honey Butter are a Southern-inspired side with a hit of complex, smoky flavor. Every Super Bowl gathering needs a hearty dose of carbs. This is it. See the recipe.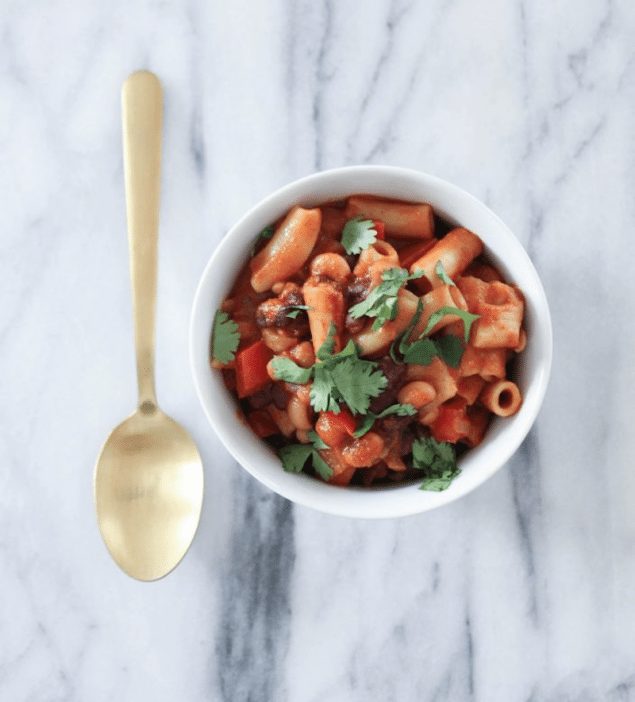 Main: Vegan Skillet Beer Chili Mac
Every party needs at least one hearty, main dish to feed the crowd. Try this filling chili mac that can be made ahead of time and will feed everyone. See the recipe.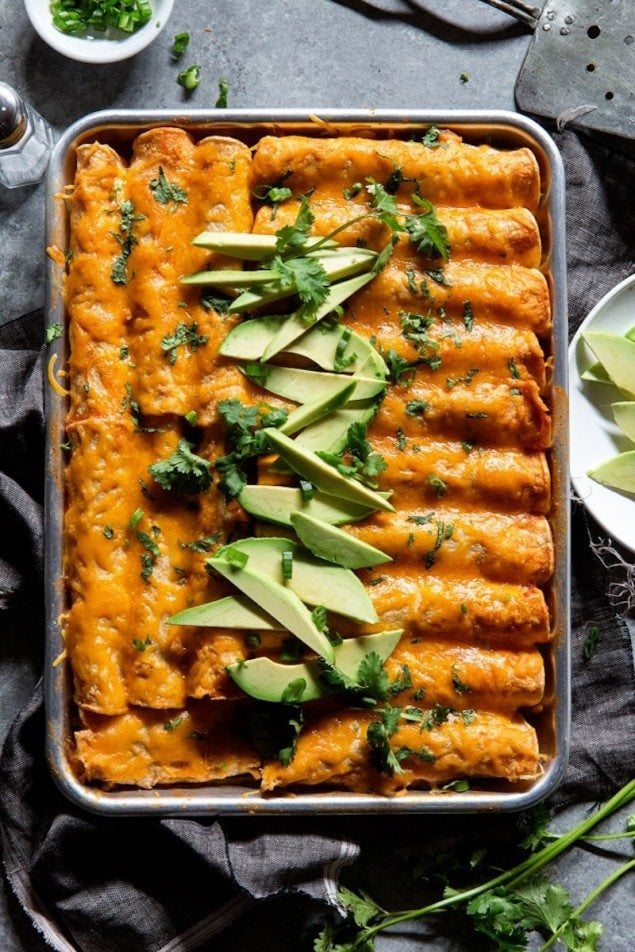 Main: Chicken Enchiladas
If you have a large crowd coming over or are responsible for the main protein, try this easy pan of chicken enchiladas. It's perfect for feeding a group. See the recipe.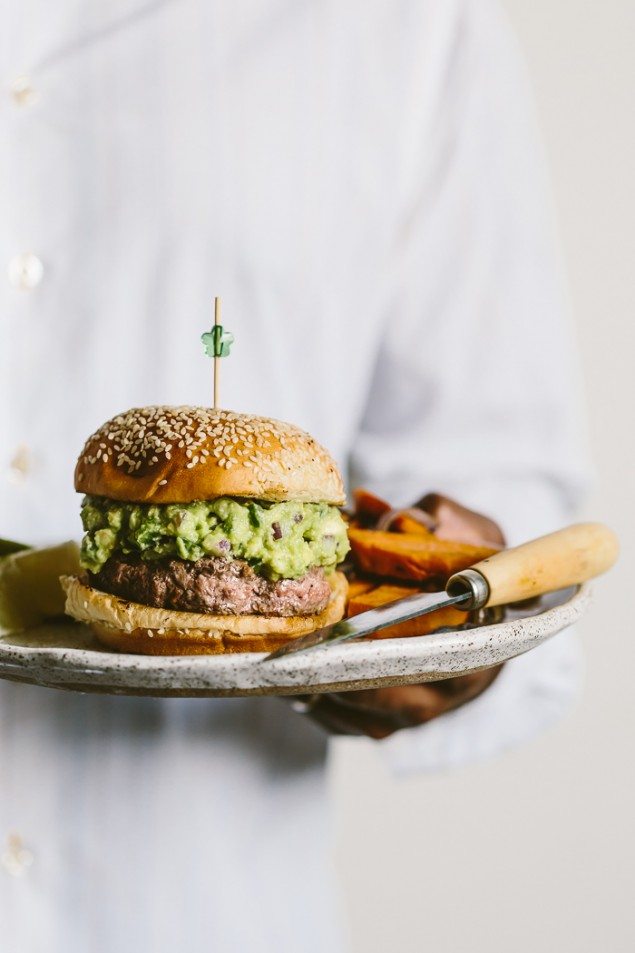 Main: Ultimate Guacamole Burgers
If you have a just a small number of guests getting together to watch the game, then these burgers are totally doable. You won't regret them. See the recipe.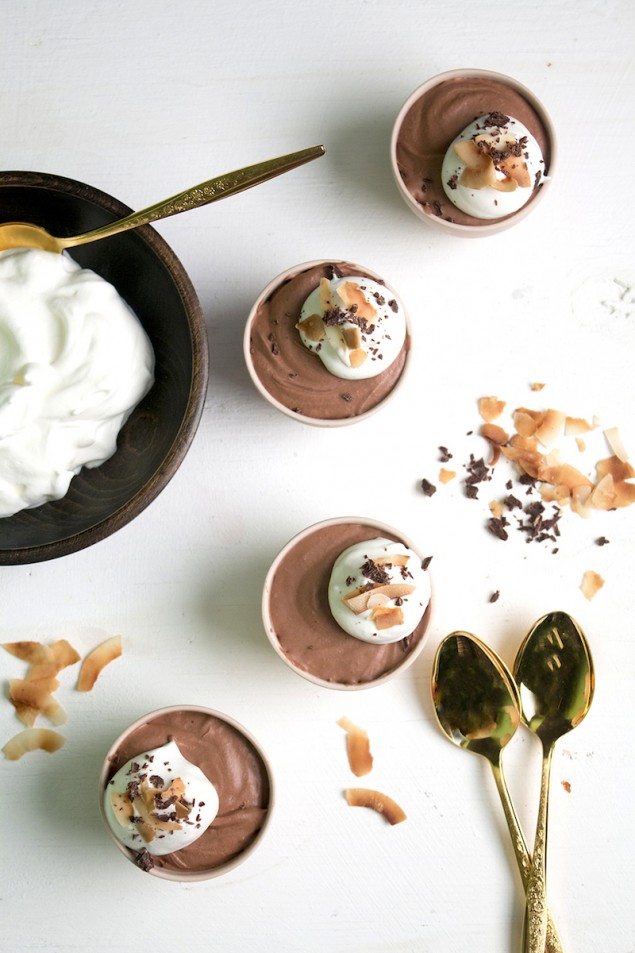 Sweet: Chocolate Coconut Rum Mousse
If you have any vegan or dairy-free guests, this is your go-to sweet. Dish them up in small bowls or disposable cups and store in the fridge until your sweet tooth starts calling for a break from all the salty snacks. See the recipe.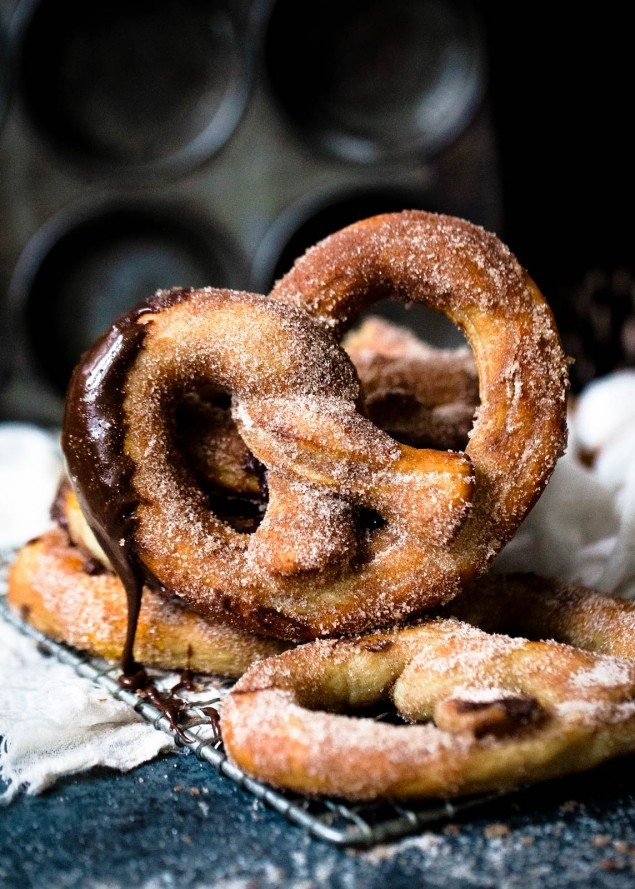 Sweet: Cinnamon Sugar Pretzels
We usually serve salted pretzels on game day, but what about sweet? These soft Cinnamon Sugar Pretzels can be served with a hot fudge dipping sauce. See the recipe.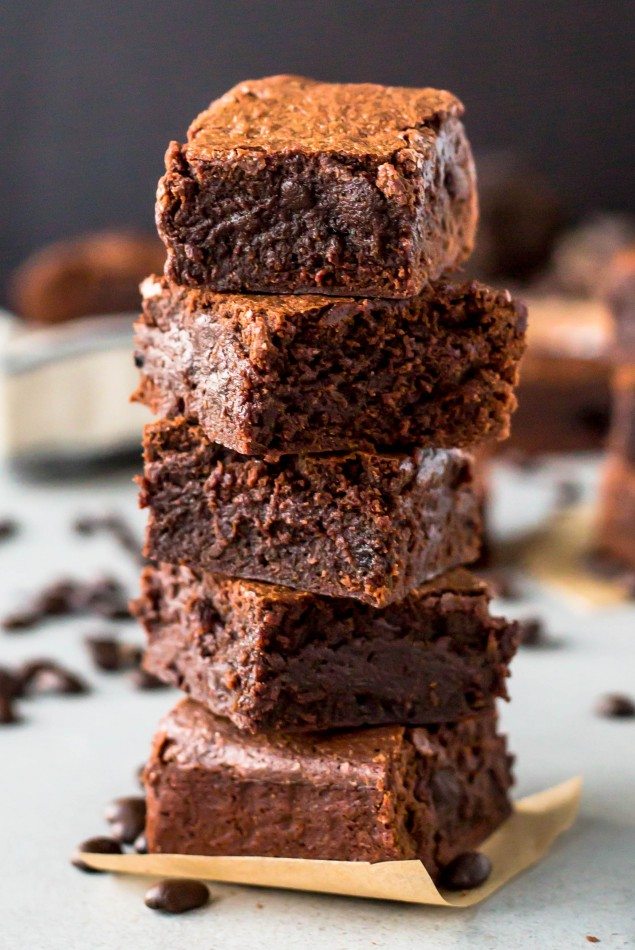 Sweet: Espresso Brownies
Kick the game up a notch with these rich, caffeinated chocolate bites. Feel free to cut squares as small as you'd like, because people will be coming back for seconds. See the recipe.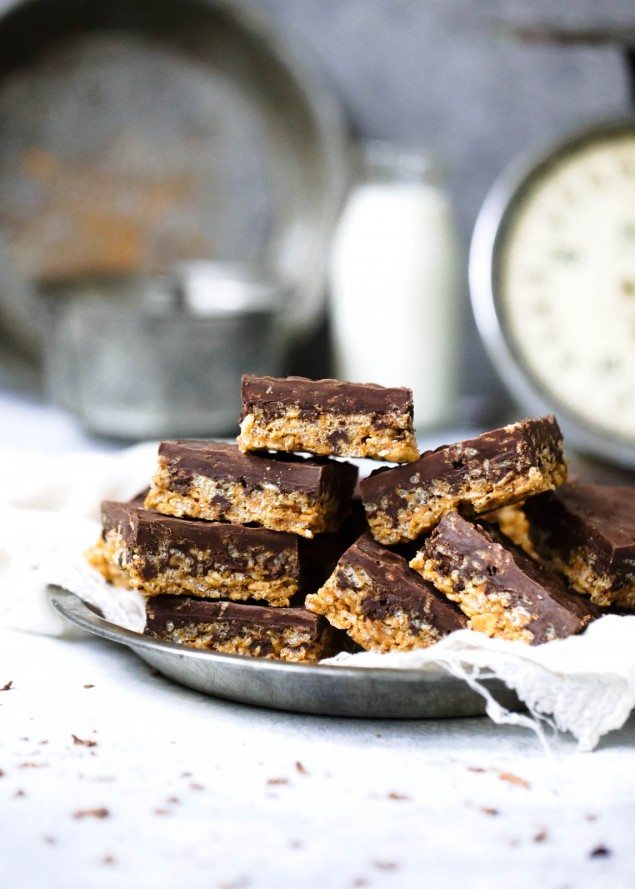 Sweet: Salted Caramel Scotcheroos
Make a big pan of these scotcheroos and cut into small squares and you are set to feed a slew of people with a craving for something sweet during the game. They're peanut butter, chocolate, and caramel. AKA the best dessert ingredeints. See the recipe.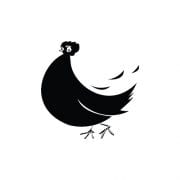 Honest Cooking
The Honest Cooking editorial team handpicks inspiring culinary stories to share with you that we think are beautiful. As an international online culinary magazine with the ambition to truly change the face of online food media we hope to create an inspiring place for serious culinary debate, salivating recipes, interesting food news and international food-fun.