Can you imagine visiting Spain and not having chorizo? Or being in Israel without trying local hummus? Tasting street food is much more than a quick and cheap bite. It is the best way of exploring the culture and traditions of the country you're visiting.
We've compiled a list of the best street foods from around the world that will enrich your culinary explorations.
Pastel de Nata – Portugal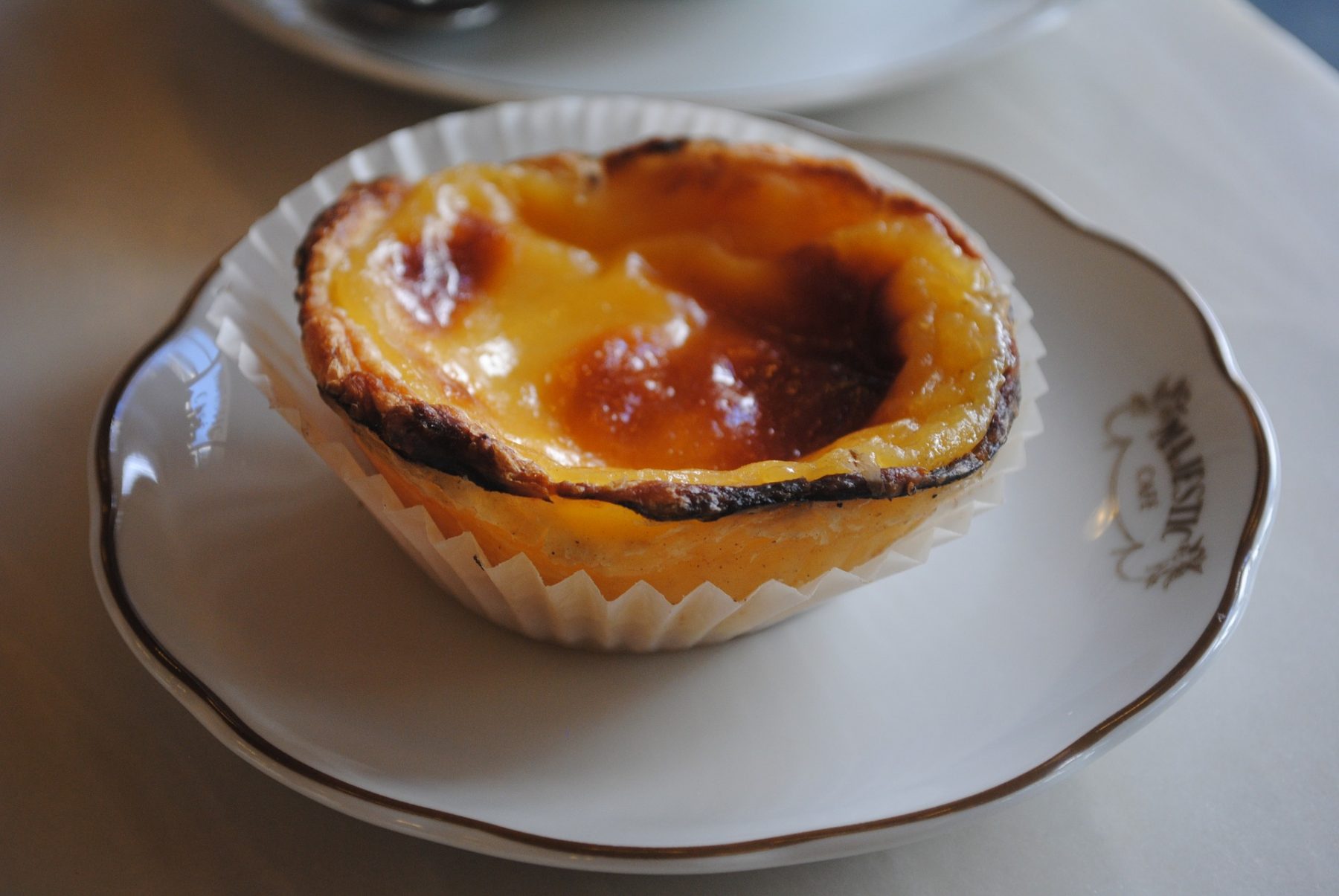 Upon visiting the Belém district of Lisabon, we saw a long, long line of people standing in front of a bakery. We found out that they were all waiting to have a taste of the famous Pastéis de Belém, a local variety of Pastel de Nata. These simple cuties are comprised of a pastry cup and a filling but are so delicious that "The Guardian" named them the 15th tastiest delicacy in the world.
Make your own: Chef Pedro Riveiro's Pastel de Nata
Jerk Chicken – Jamaica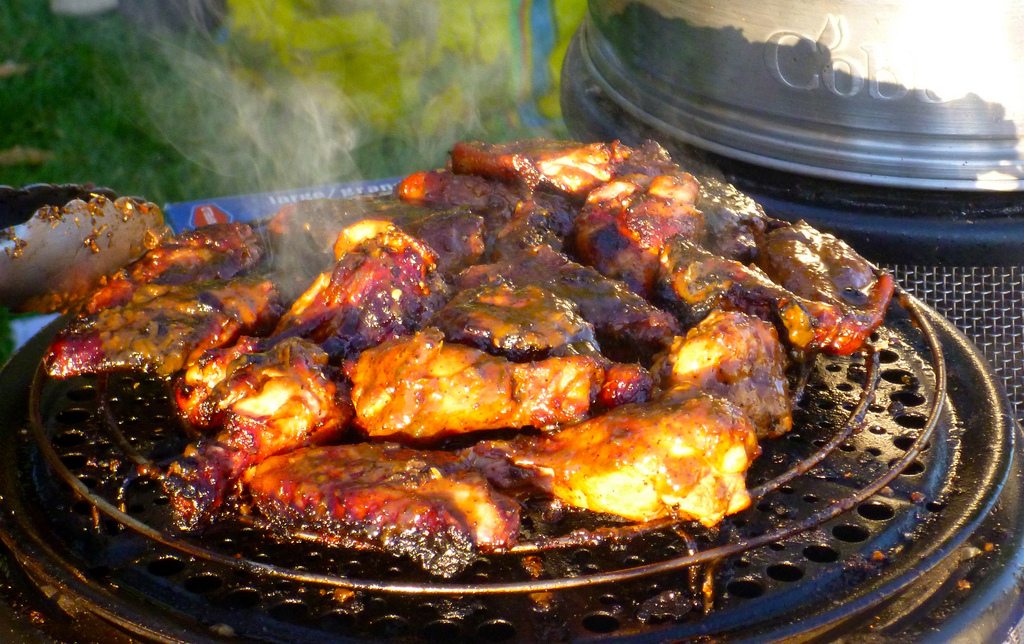 Prepared following secret recipes, this Jamaican staple street food is served fresh from a jerk hut. The term 'jerk' comes from the method of preparation by jerking or poking chicken meat, previously soaked in a marinade made of onions, chili, ginger, allspice, and thyme. The jerk chicken is grilled over pimento wood and served with a side of peas and rice.
Make your own: Baked Jerk Chicken
Falafel – Israel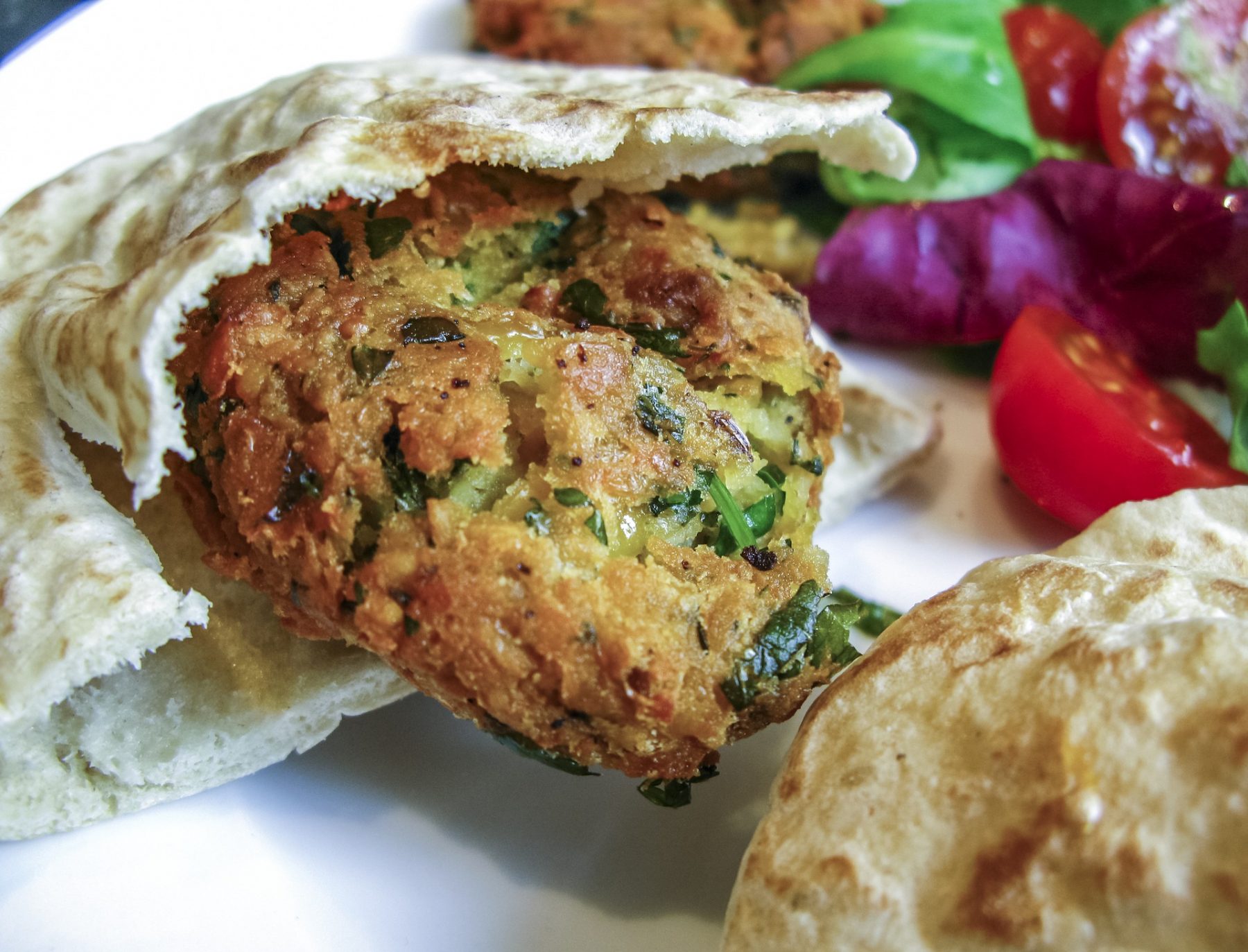 The origins of have been a subject of dispute between several countries in the Middle East but it is widely recognized as an Israeli national dish. The classic falafel refers to deep-fried balls or patties made of ground chickpea, spiced with coriander, cumin, garlic, onion, paprika, and parsley. These balls are usually served in a pita or wrapped in a flatbread called 'taboon'. Then, they're topped with salads, pickled veggies, and tahini sauce.
Make your own: Herbed Falafel in a Rich Almond Sauce
Baklava – Turkey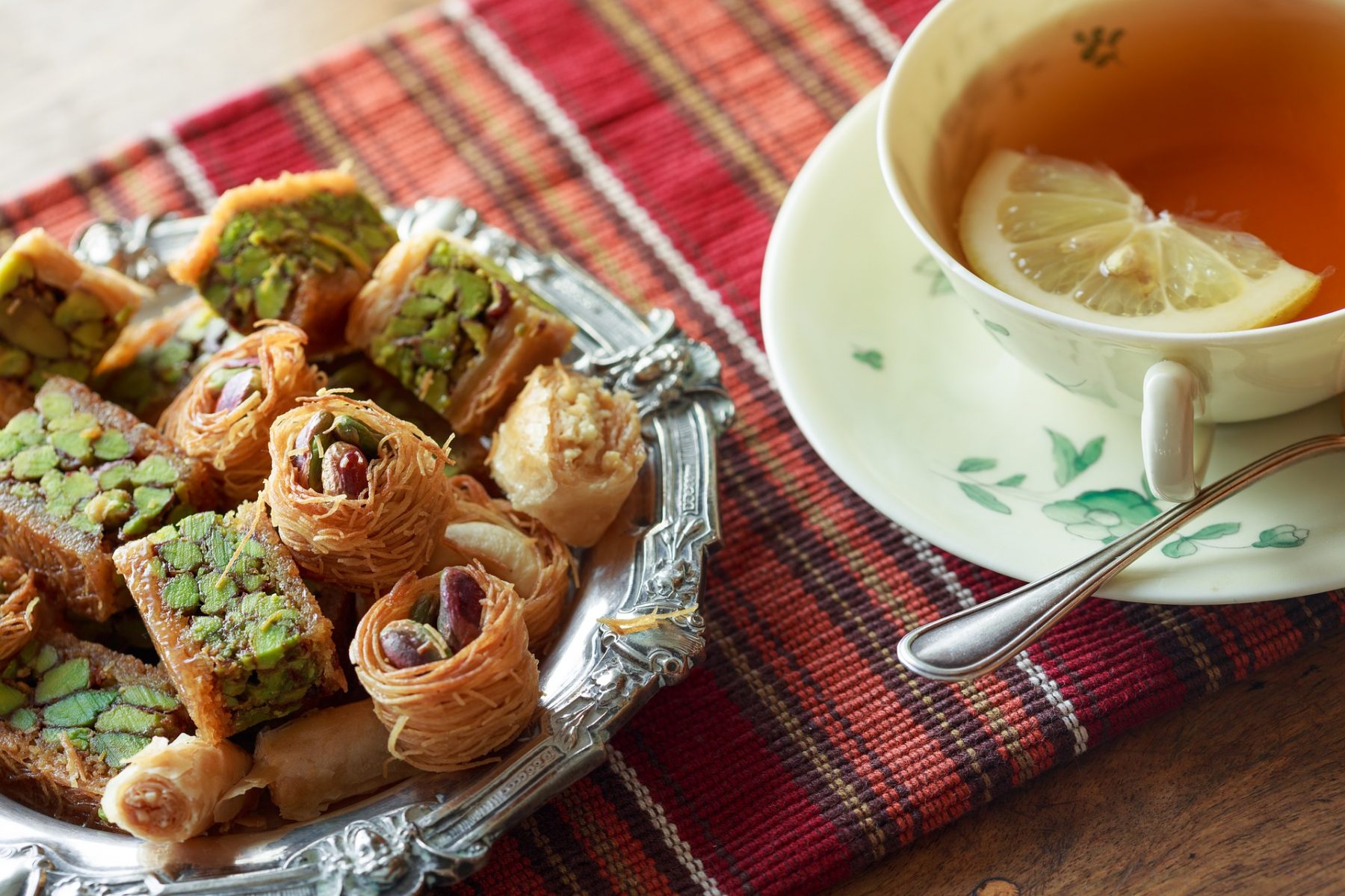 After exploring the Turkish cuisine and overeating on their national dishes, we can safely say that Turkish people have a wild sweet tooth. Prepare for a monumental sugar rush when you have baklava (make sure you have a big glass of water at hand as well). It is a delight made of pastry layers, smothered is sugary syrup, and packed with crunchy pistachios. There are even chocolate versions of baklava!
Make your own: Black Onyx Cocoa Ice Cream in Baklava Cups
Arepas – Colombia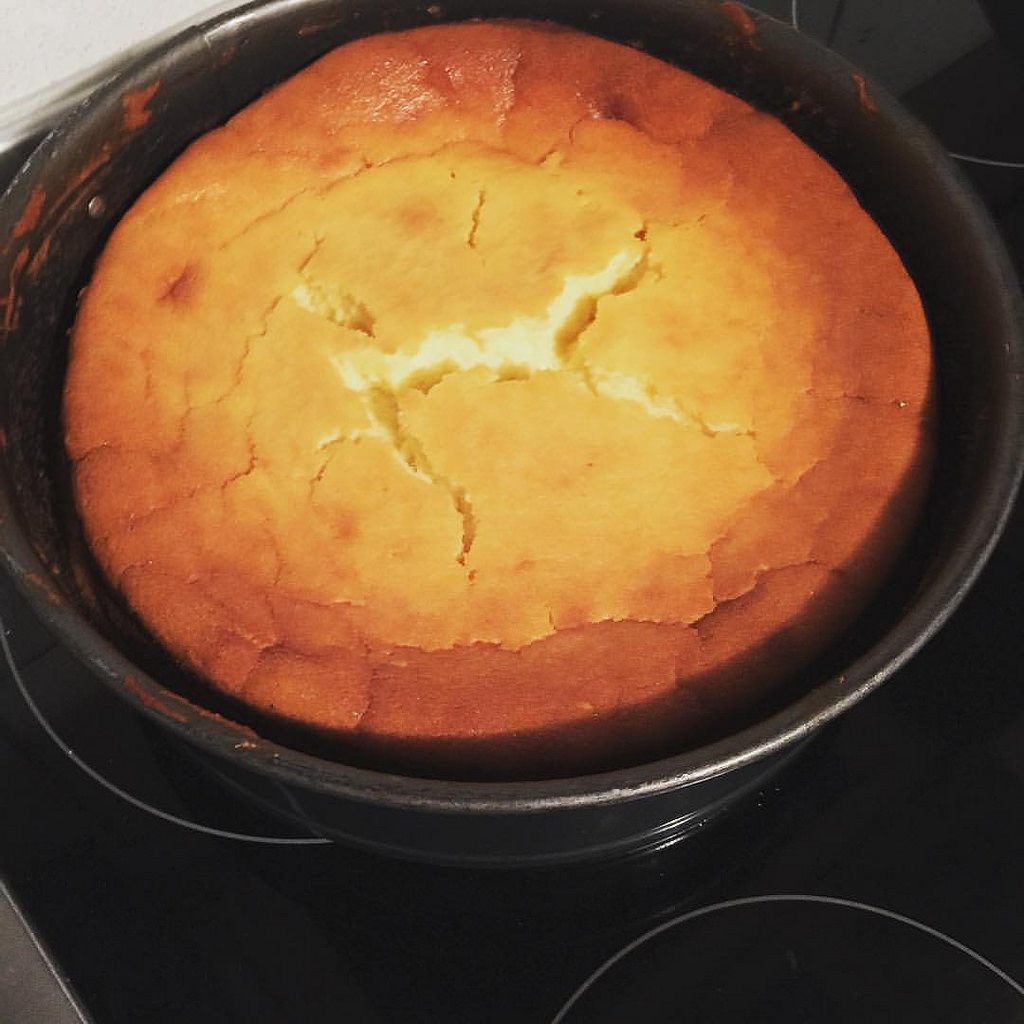 Arepas and round corn cakes very similar to tortillas (only thicker), which makes them extremely versatile. They are usually grilled or baked, then stuffed or topped with cheese and served with a range of sides like avocado, plantain, and/or tomatoes. Arepas are an especially popular breakfast item, but they're also eaten for lunch and dinner.
Make your own: Black Bean Arepas with Plantains and Havarati
Halo Halo – Philippines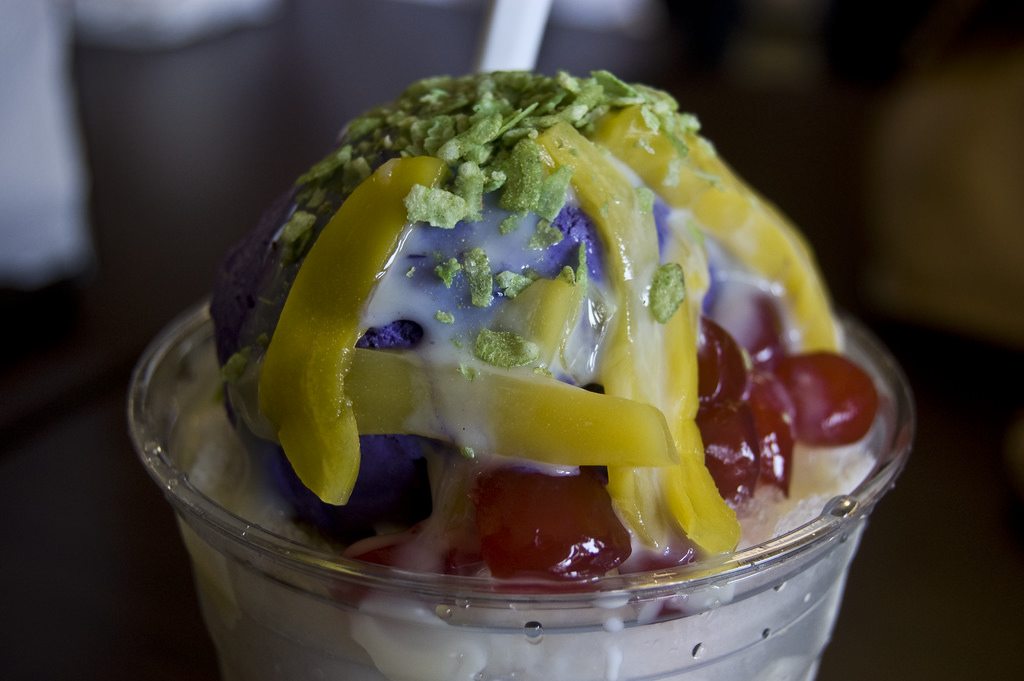 The cute-sounding halo halo translates as 'mix mix' and is on the list of the most Instagram photogenic foods around the world. It is comprised of ingredients such as red beans and coconut, covered in shaved ice cream, fresh fruit, and evaporated milk, then finished off with a jelly and something crispy. This colorful dessert is the perfect refreshment during hot and humid Philippine summer days.
Make your own: Shaved Ice Cosmopolitan
Bunny Chow – South Africa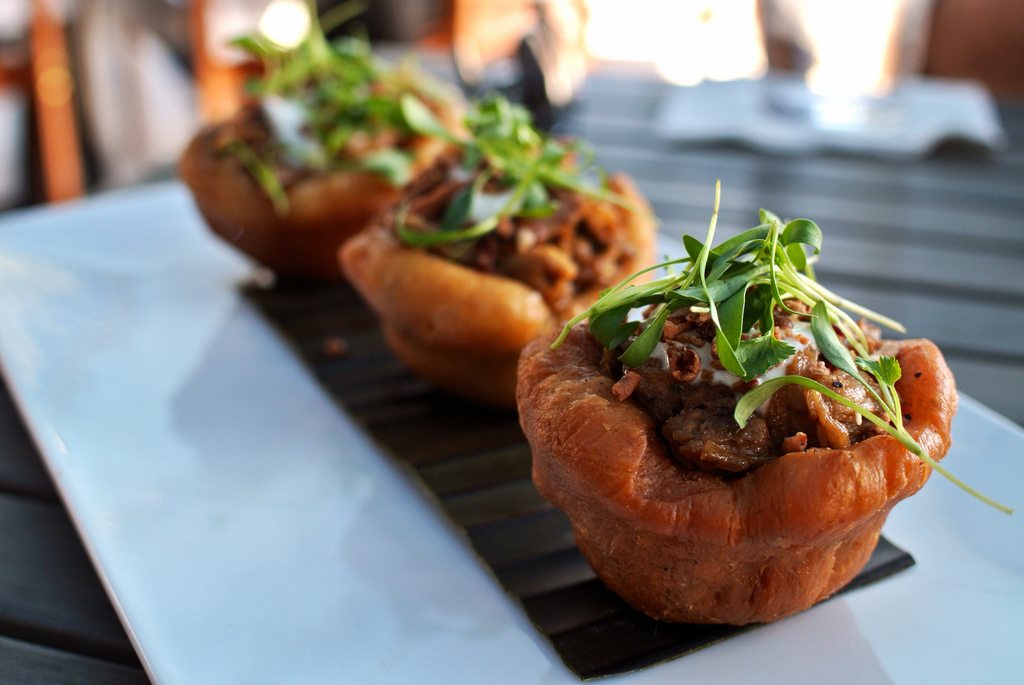 Even though the guess would be that this dish contains rabbit meat, it is not so. Bunny chow is comprised of a hollowed out loaf of bread filled with a variety of curries. The bread loafs can be quarters, halves, or whole portions, whereas the curry can contain lamb, mutton, chicken, beans, and chips, even though the original Indian recipe was vegetarian.
Make your own: South African Mini Bunny Chows
Bánh mì– Vietnam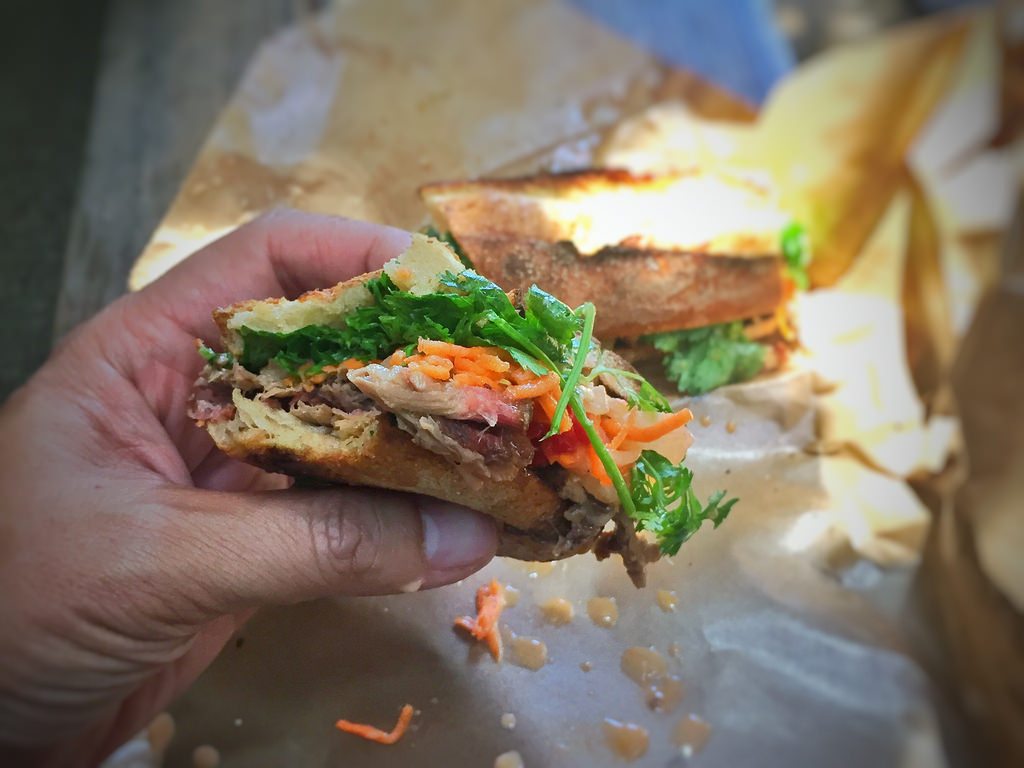 Bánh mì is a term that refers to all types of bread in Vietnamese, but it has become a synonym for this legendary street food. It is actually a perfect example of fusion food, a super-tasty sandwich that combines Western and Eastern ingredients. Bánh mì consists of a French baguette stuffed with meat (meatballs, grilled pork, or cold cuts), liver pâté, cucumber slices, pickled carrots, cilantro, and daikon, all covered in mayonnaise. No wonder it is taking the world by storm!
Make your own: Bánh mì Hot Dog Toppings
Ceviche – Peru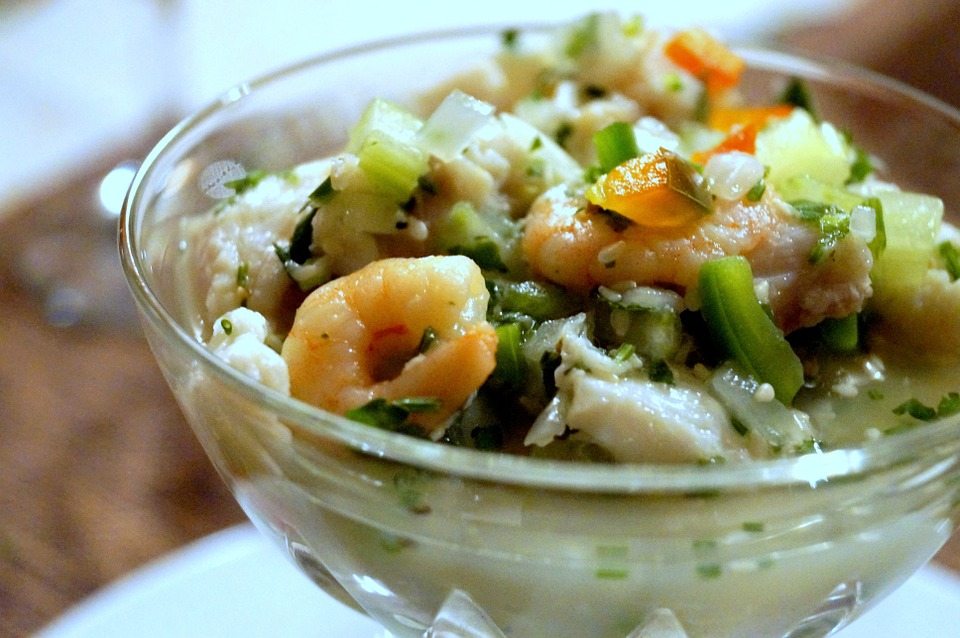 Ceviche is so popular in Peru that it is considered a national dish and even has its own national holiday! It is probably the freshest street food item on this list, consisting of very fresh raw fish, marinated in citrus juice, chili, and salt, then served with tortilla chips, sweet potatoes and/or sweet corn on the side.
Make your own: Spicy Shrimp Ceviche with Cucumbers and Burnt Peanuts
Churros – Spain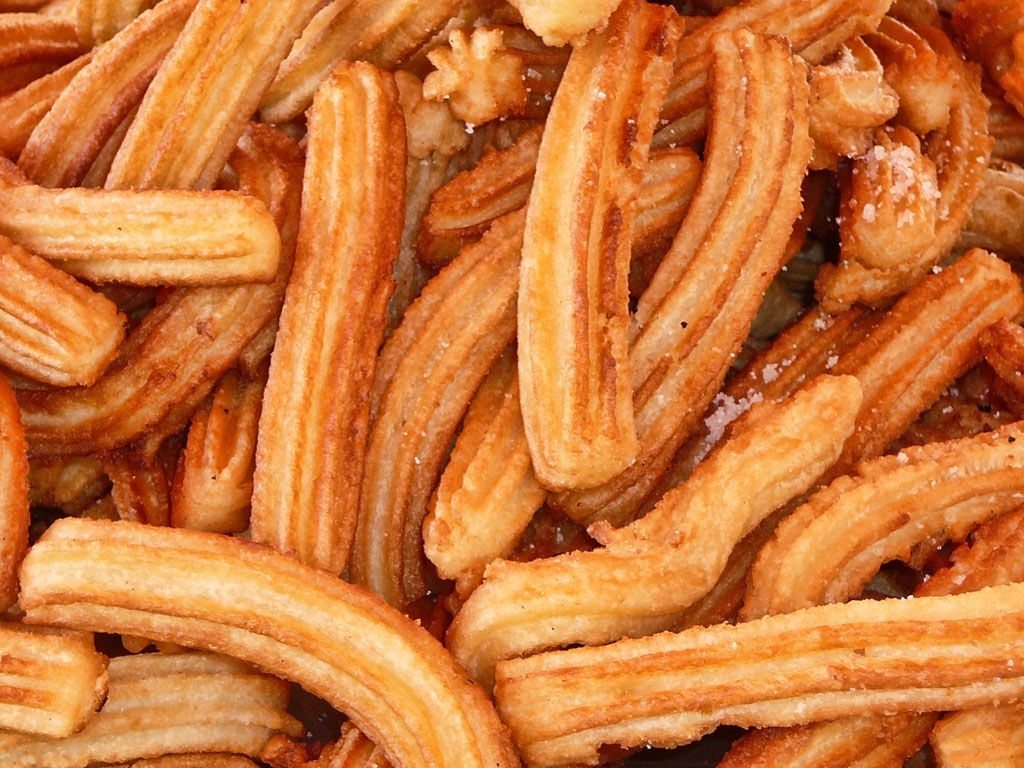 Churros are fried-dough snacks that come in many shapes and sizes – they can be thick or thin, straight, curled, or spiral. Churros are usually eaten for breakfast, covered in sugar, rolled in cinnamon sugar, or dipped in melted chocolate, champurrado, dulce de leche, or café con leche. Yummy!
Make your own: Crisp Chocolate Churros with White Chocolate Sauce
Masala Dosa – India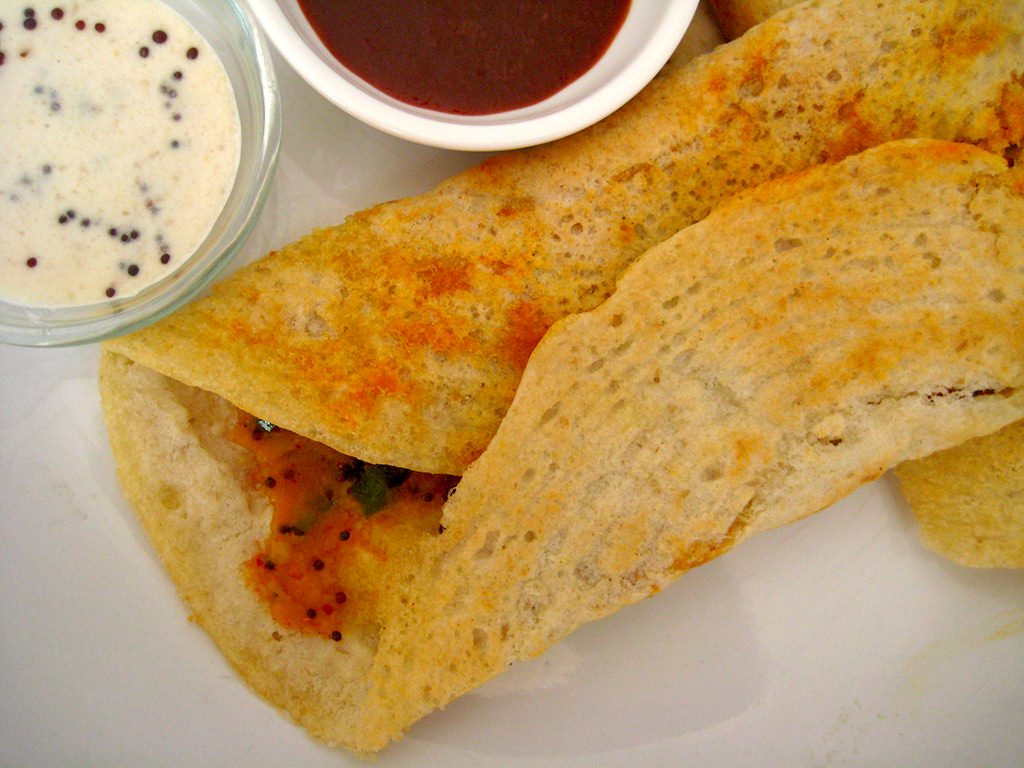 Masala dosa is indigenous to the Southern parts of India but is becoming more and more popular in the States as well. This is a large, thin pancake made of lentils and rice left to soak overnight. Masala dosa is served stuffed with a filling made of boiled potatoes seasoned with mustard seeds and garnished with lemon juice, grated coconut, and coriander and served with sambar or chutney.
Make your own: Masala Dosa: Rise and Lentil Crepe
Poutine – Canada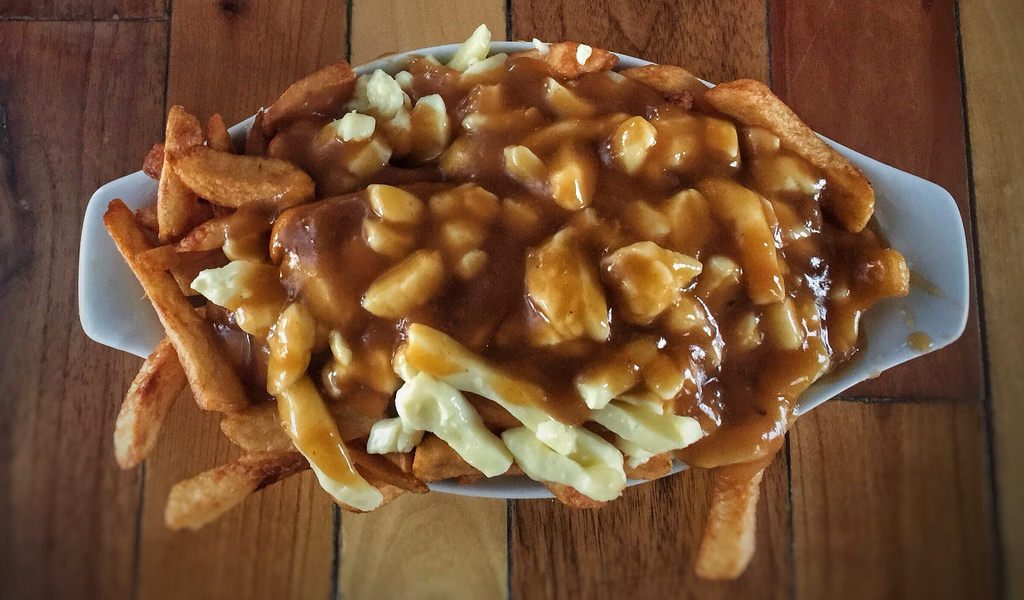 Greasy and fulfilling, this lavish Québécoise invention is everything street food should be: thick fries covered in gravy and cheese curds. Its name means 'a mess' and it does look that way, but by now you must know that messiest foods taste best (think Buffalo chicken wings!) You can find poutine throughout the whole country, served in restaurants, diners, and on the street. Those who have tried it, swear that poutine is the best cure for hangover.
Make your own: Mouthwatering Poutine with Short Ribs
Kimbap – Korea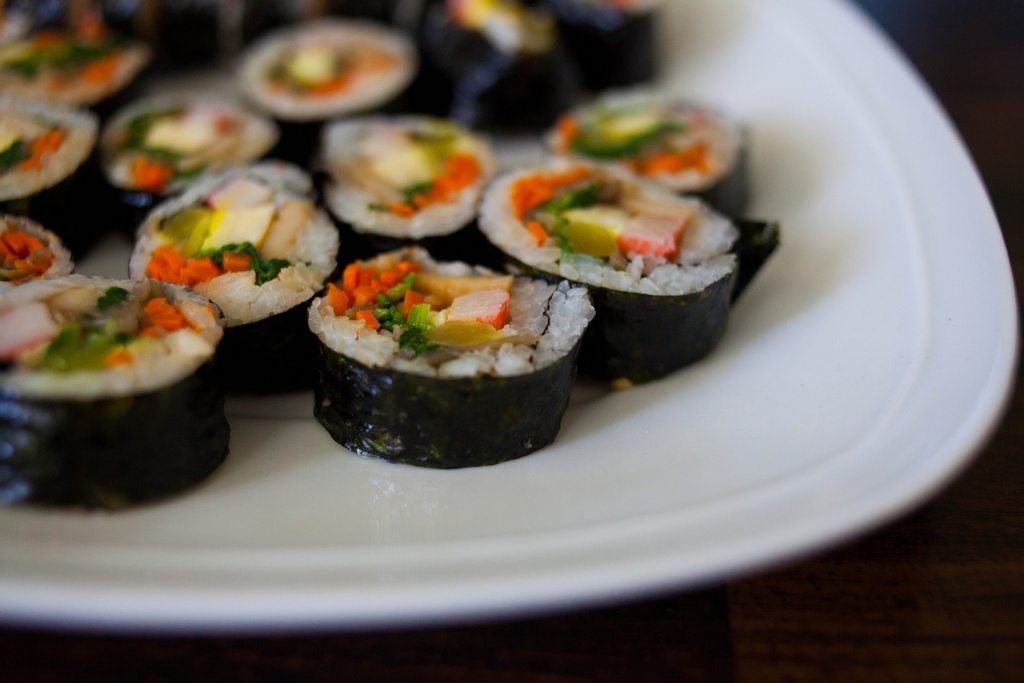 Known as 'Korean sushi', these veggie rolls are made of two basic components: kim and bap (who knewJ) It is actually a bigger and fancier cousin of sushi, made with a sheet of seaweed, filled with rice, an egg slice, and pickled veggies, then sprinkled with oil and sesame seeds.
Make your own: Beef Kimbap Recipe
Aranchini – Italy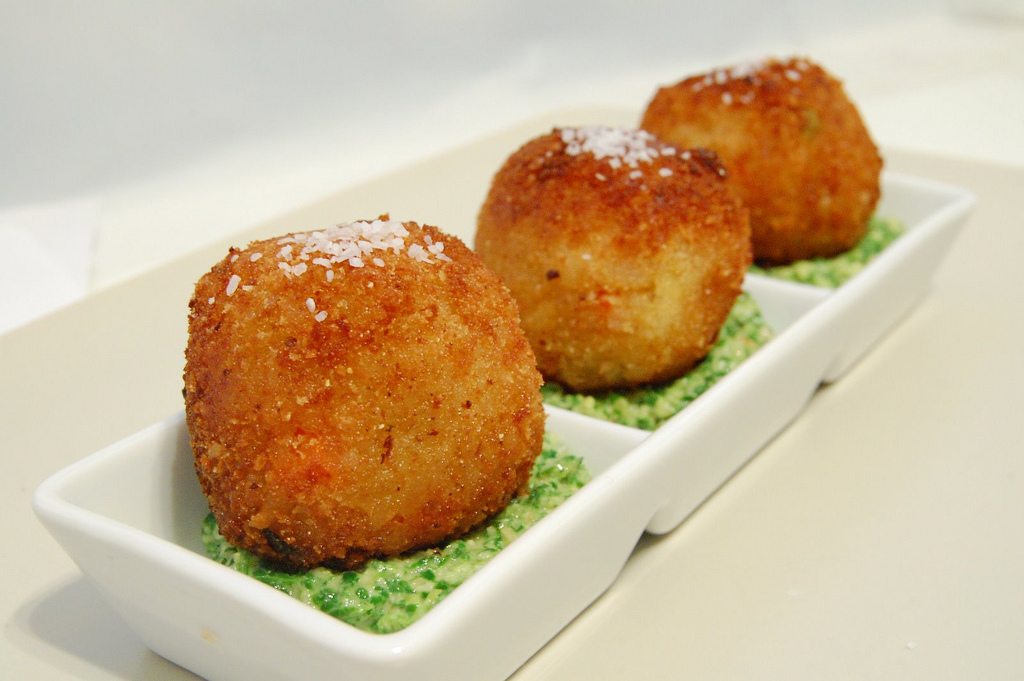 Arancini are stuffed rice balls originating in Sicily. They're usually filled with ragù (meat and tomato sauce), peas, and mozzarella cheese, then coated with bread crumbs and deep-fried.
Their name is translated as "little oranges" and derives from their shape and color, although arancini are found in several different shapes and stuffed with various fillings.
Xiaolongbao – China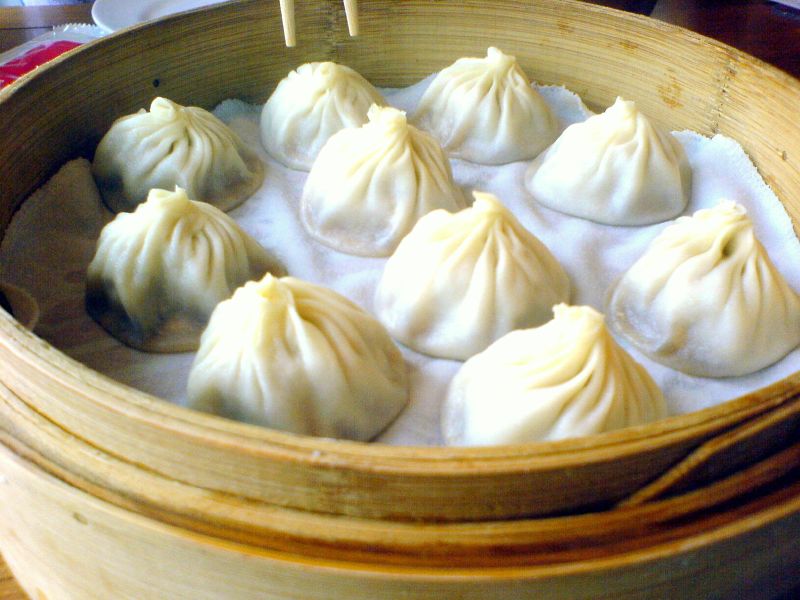 Xiaolongbao is a steamed bun originating in the Jiangnan region of China, especially popular in Shanghai. It is traditionally prepared in small bamboo steaming baskets which hold traditional northern Chinese dumpling soup. Be careful not to squeeze them because you'll make a great mess. Instead, gently sip the broth until you teach the minced pork in the middle!
Find out more about this amazing street food here.