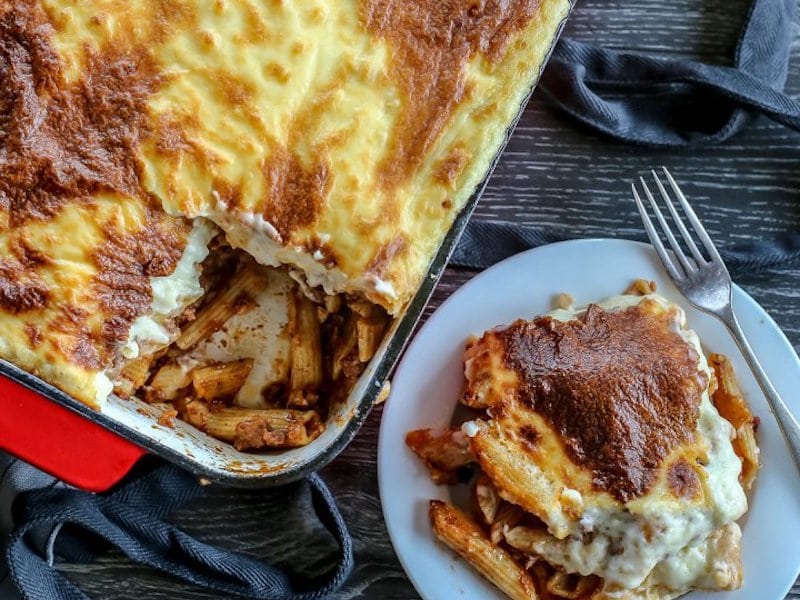 Pastitsio may look like a lasagne but don't be fooled, it's totally different to its Italian counterpart, this Greek pasta dish usually uses lamb as it primary meat ingredient spiced with cloves and cinnamon cooked in tomatoes and red wine.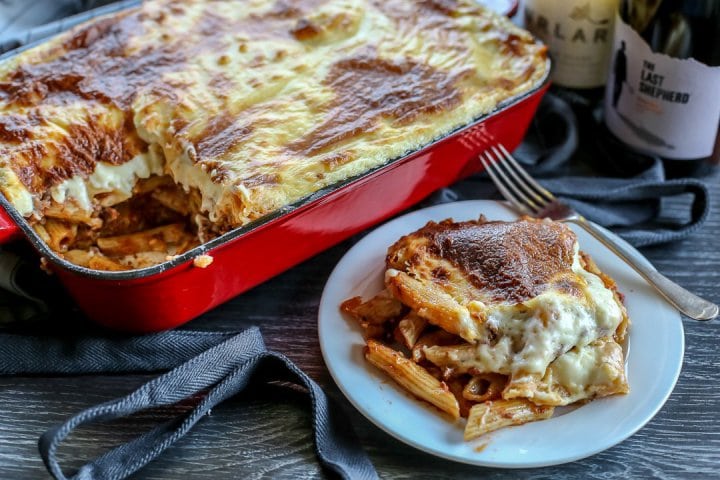 Lasagne it may look but do you know it is more related to an Italian dish with the same name, the pasticcio, a large family type of savoury pie made with either meat, fish or pasta prepared over a pastry crust and sometimes topped with béchamel sauce. Pasticcio came from the Latin word past?cium which means pie and was used to describe "a mess", "a tough situation", or a pastiche.
The Greek pastisio does not have the curst but it uses bucatini or other tubular pasta where meat is either mixed or placed on top. Béchamel used is quite different as well as it uses egg yolks in addition to the usual flour, butter and milk.
It is a lovely dish, with the added spices it gives it an extra edge over the usual lasagne, don't get me wrong as both are good but if you want a bit of change from the usual one then this dish is for you.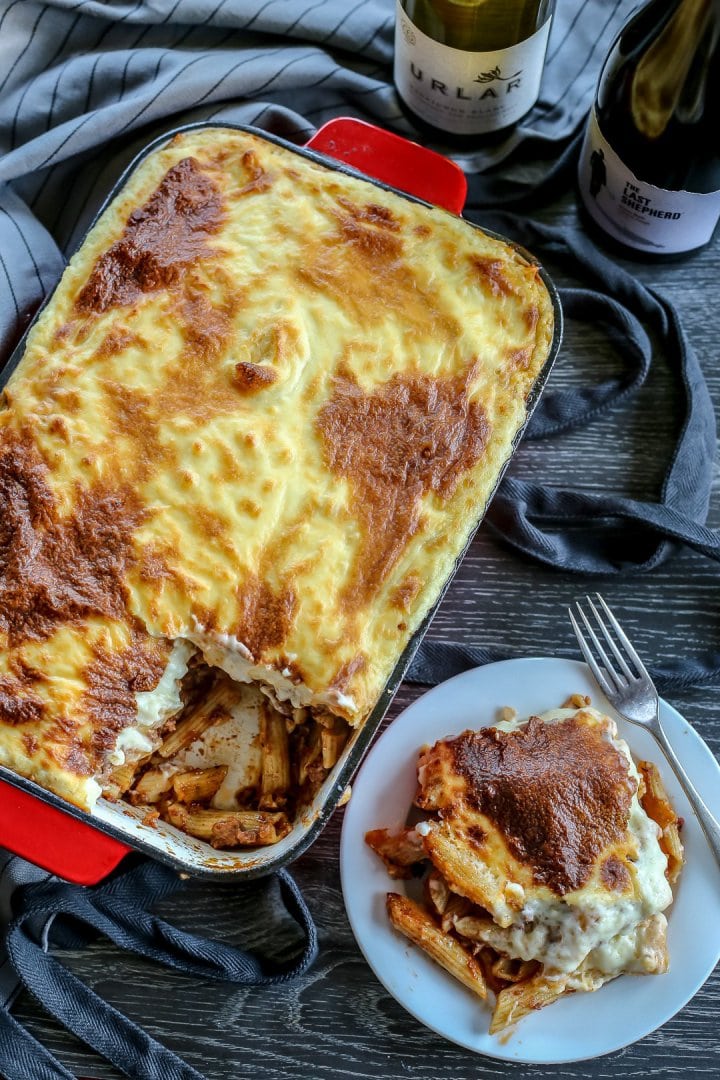 Ang Sarap
Hi I am Raymund a Filipino living in New Zealand, I'm not a cook nor a chef but I love cooking and it is my passion. My real job is an IT Professional whose devotion is to develop applications (I have a Software Development blog for those who might be interested), my brain is abused at work on a daily basis so cooking at the end of the day acts as my therapy for stress release. I have been cooking since I was 7 years old and since then almost every day I prepare our dinner and weekend meals, I usually try to cook dishes that we had tried and ordered in different restaurants that's why you will see a lot of varieties at my blog Ang Sarap (angsarap.net). I learned cooking mostly by observing my Aunt who cooks for us when I was younger, I learned to bake by assisting my Mom during my younger years and for the native dishes I learned it from my Grandmother.My other passion is photography which explains the photos you see here and travelling which explains the variety of dishes and reviews of restaurants from all over the world.