Pastitsio may look like a lasagne but don't be fooled, it's totally different to its Italian counterpart, this Greek pasta dish usually uses lamb as it primary meat ingredient spiced with cloves and cinnamon cooked in tomatoes and red wine.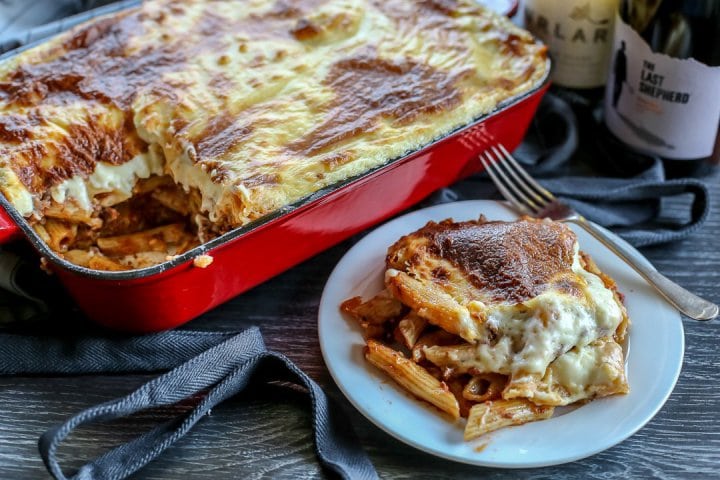 Lasagne it may look but do you know it is more related to an Italian dish with the same name, the pasticcio, a large family type of savoury pie made with either meat, fish or pasta prepared over a pastry crust and sometimes topped with béchamel sauce. Pasticcio came from the Latin word past?cium which means pie and was used to describe "a mess", "a tough situation", or a pastiche.
The Greek pastisio does not have the curst but it uses bucatini or other tubular pasta where meat is either mixed or placed on top. Béchamel used is quite different as well as it uses egg yolks in addition to the usual flour, butter and milk.
It is a lovely dish, with the added spices it gives it an extra edge over the usual lasagne, don't get me wrong as both are good but if you want a bit of change from the usual one then this dish is for you.