These almond butter monster cookies can easily be made vegan and are loaded with pretzels, oats and delicious nuttiness from the almond butter addition. They're colorful, delicious and make us feel like a kid again.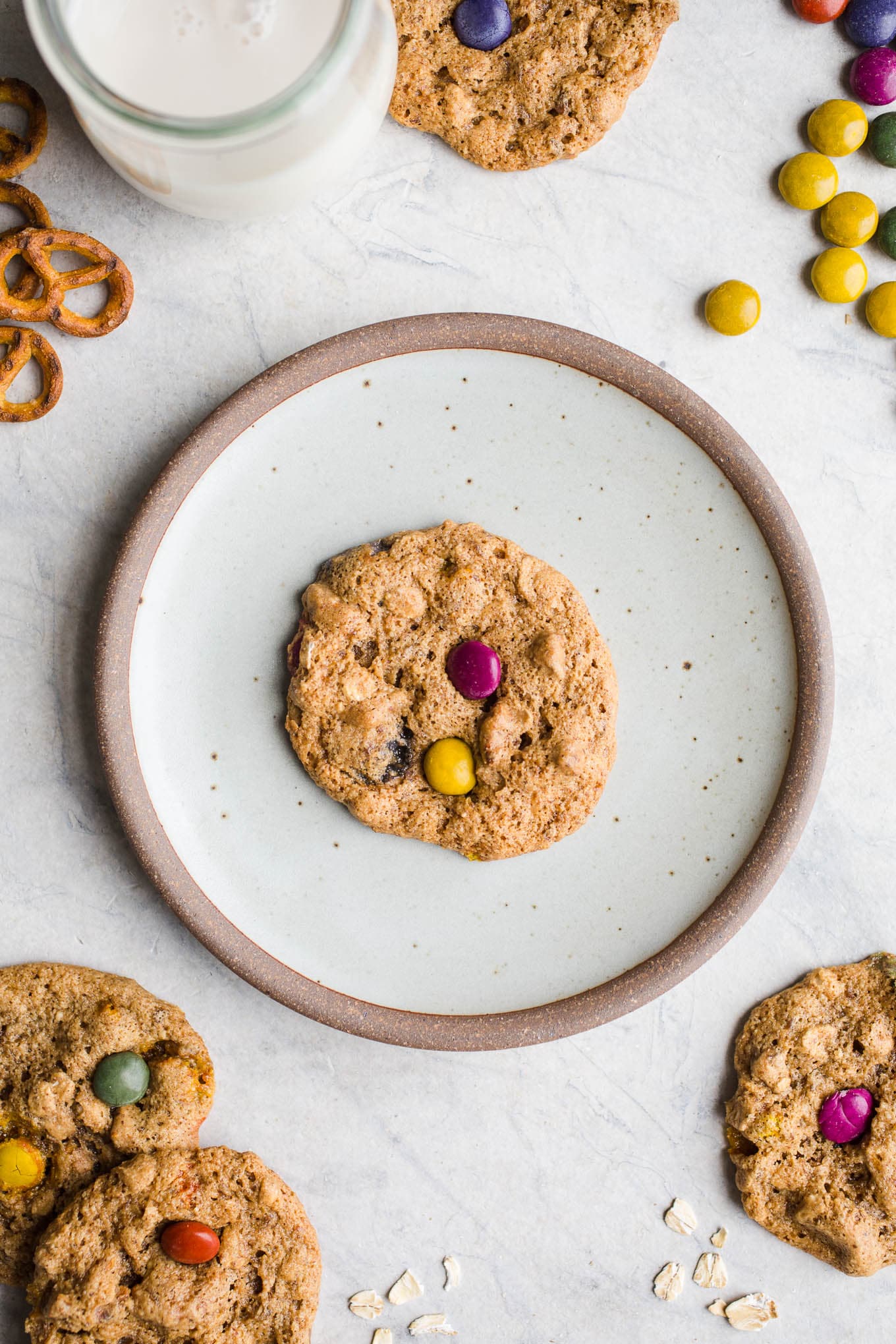 Almond Butter Monster Cookies made with almond flour, almond butter, gluten-free oats, pretzels, and chocolate pieces for a protein-packed, healthier, gluten-free cookie. Vegan.
I'm a sucker for all things made with rainbow sprinkles or M&M's. Those vibrant pops of color make me instantly feel like a kid again.
Those split seconds of pure happiness and smiles are surely something to be harnessed. This week, I'm doing that in the form of a healthier monster cookie. Just the name monster cookie makes me smile. See, there it is again.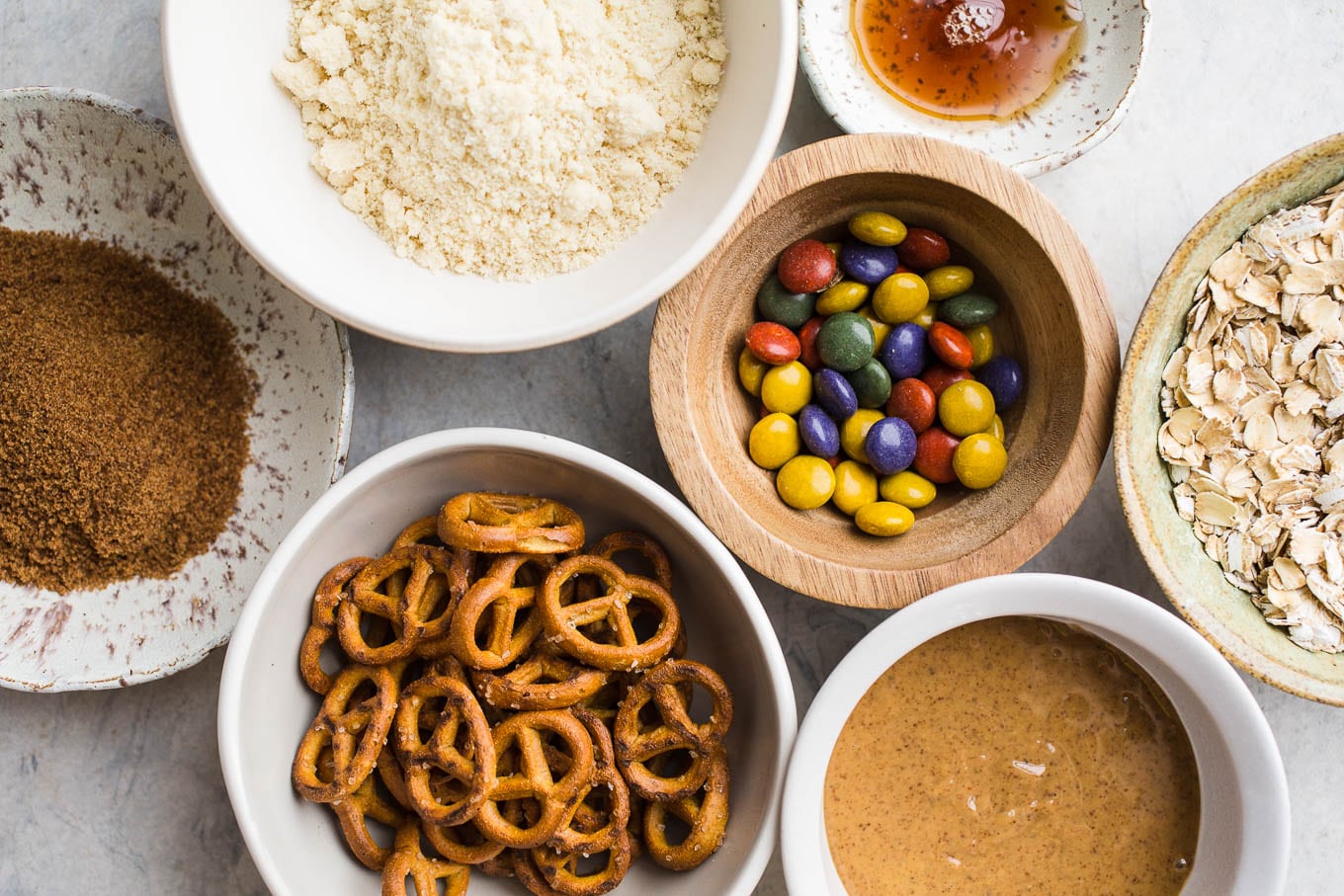 Now, the best part about monster cookies are the mix-ins. In this recipe, I've used gluten-free oats, gluten-free pretzels, and dairy-free color-coated chocolate pieces (or, if you're not df or vegan, good old M&M's).
Almond butter and almond flour provide the cookie batter base, which is sweetened with unrefined maple syrup and coconut sugar.
See Also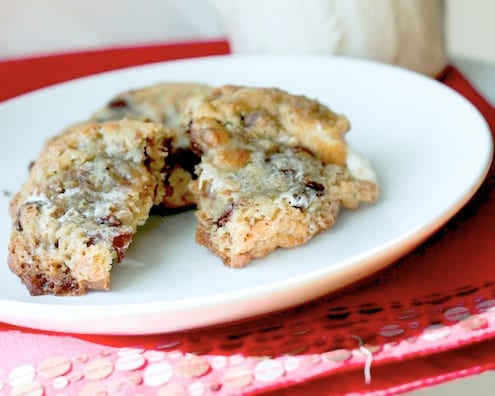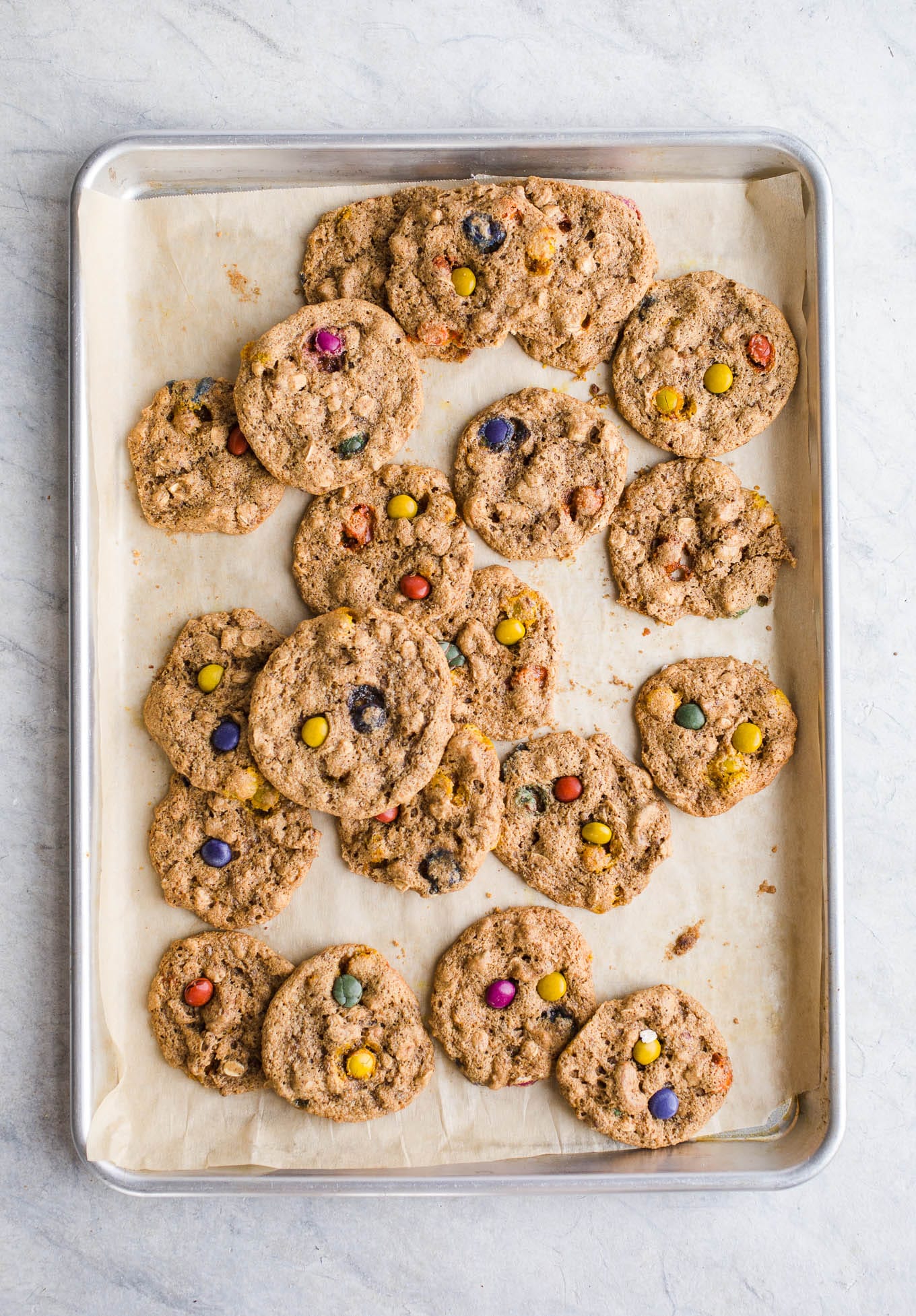 The result is a slightly chewy cookie, chocked full of whole grain goodness, chocolate, and salty crunch. Plus, you've got a gluten-fee vegan monster cookie, and one made without peanut butter, making it even more allergy-friendly for those that need it.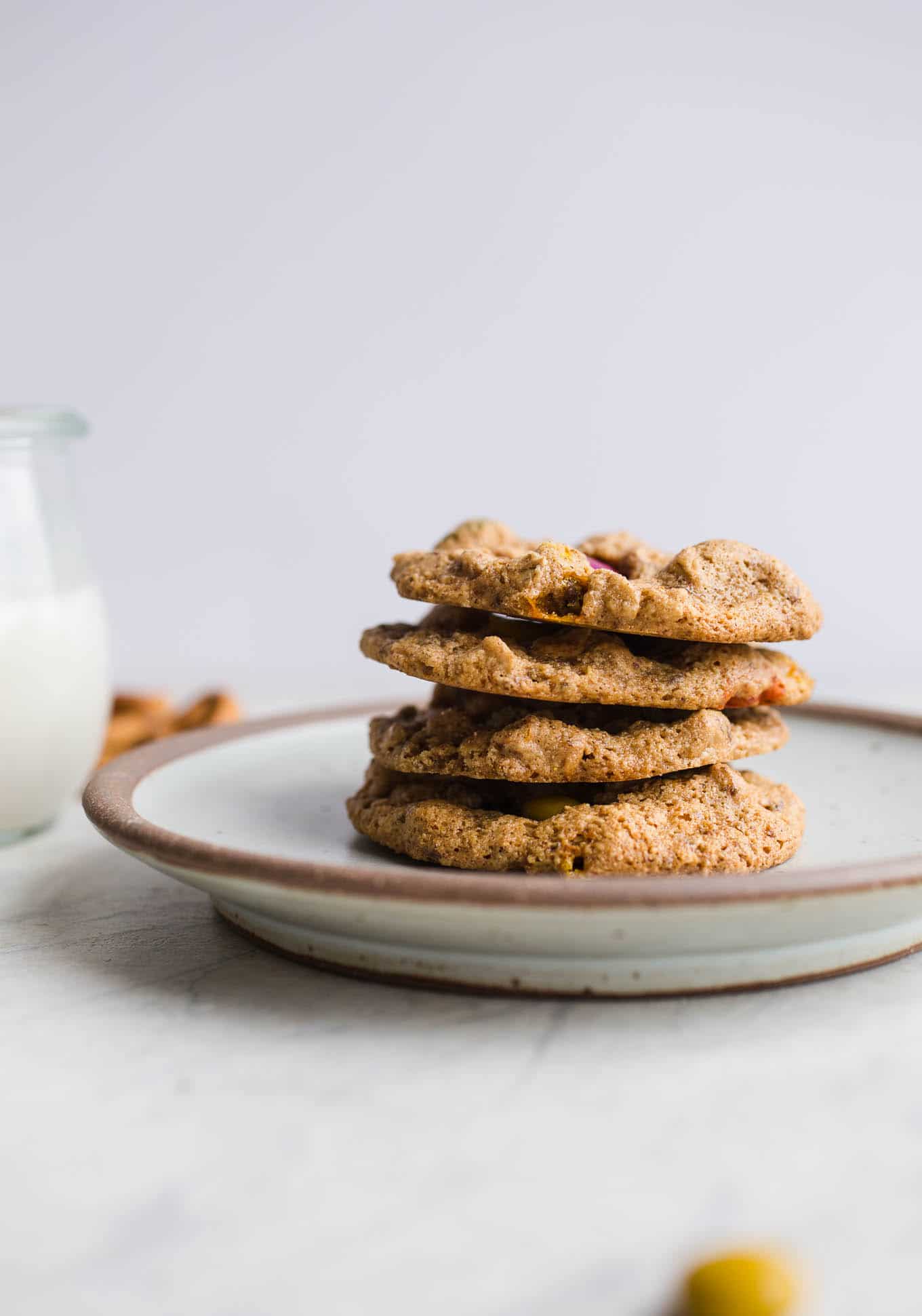 Tessa Fisher
Tessa F., baking enthusiast and school counselor, adopted a gluten-free diet to eliminate severe migraines. Tessa's success has inspired her to share her love of gluten-free baking using natural, seasonal, whole ingredients. Find more of her recipes on the blog Salted Plains.