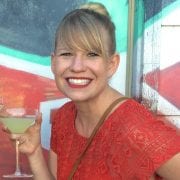 Christy Moyer
Hi! I'm Christy: amateur cocktail-creator, experienced cocktail-consumer. The Shared Sip,…
SPONSORED POST – Versatile, food-friendly and fun, discover Beaujolais and all the ways to invite the wine to your celebrations this season.
Looking for a wine that will pair effortlessly with all of the festive food on the table? Celebrate the holidays with Beaujolais wine.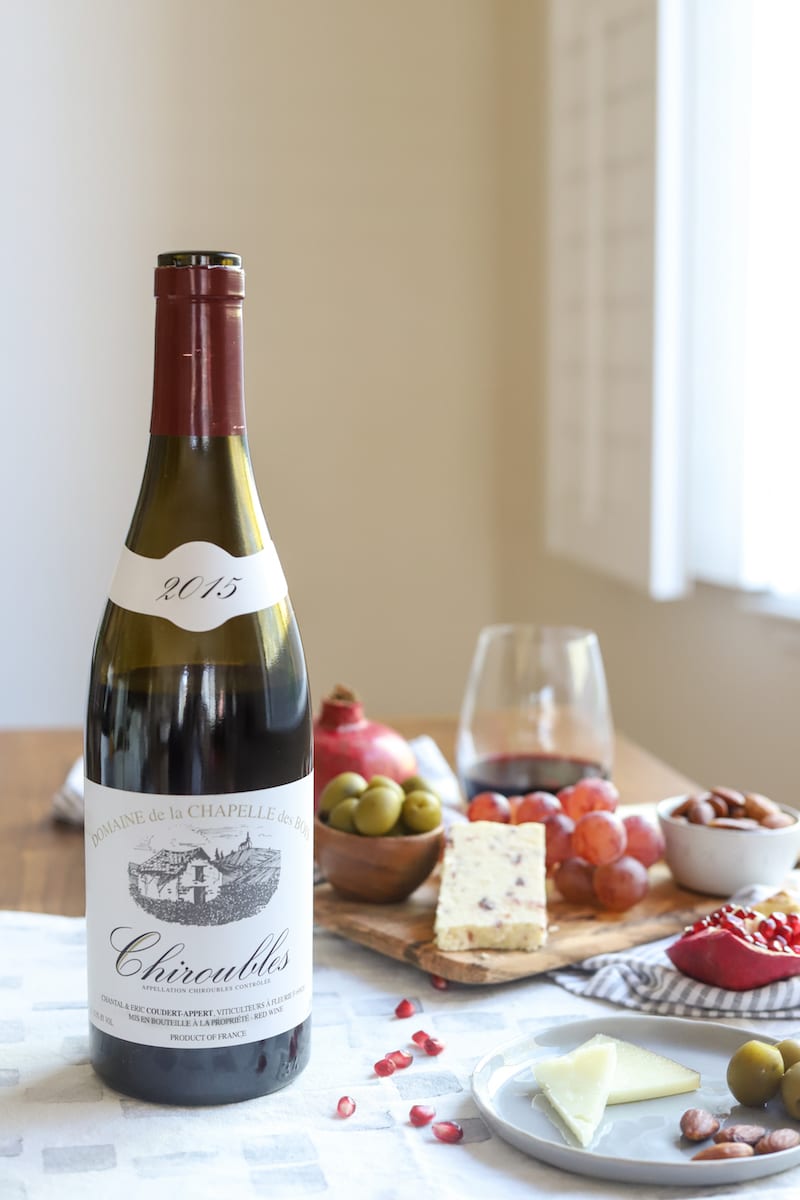 It should come as no surprise that the sips that accompany my holiday meals are just as (if not more!) important as the food itself. From cocktails to sparkling cider to a great bottle of wine, the beverages complete the dinnertime story.
After starting with a great festive cocktail (think apples, cranberries and all things bubbly), I move towards opening up special bottles of wine to accompany the food—and not just the main course. I love to pair a great cheese plate with vino that shines—whites, reds and sometimes even a stellar rosé (don't just reserve those for the summer months!).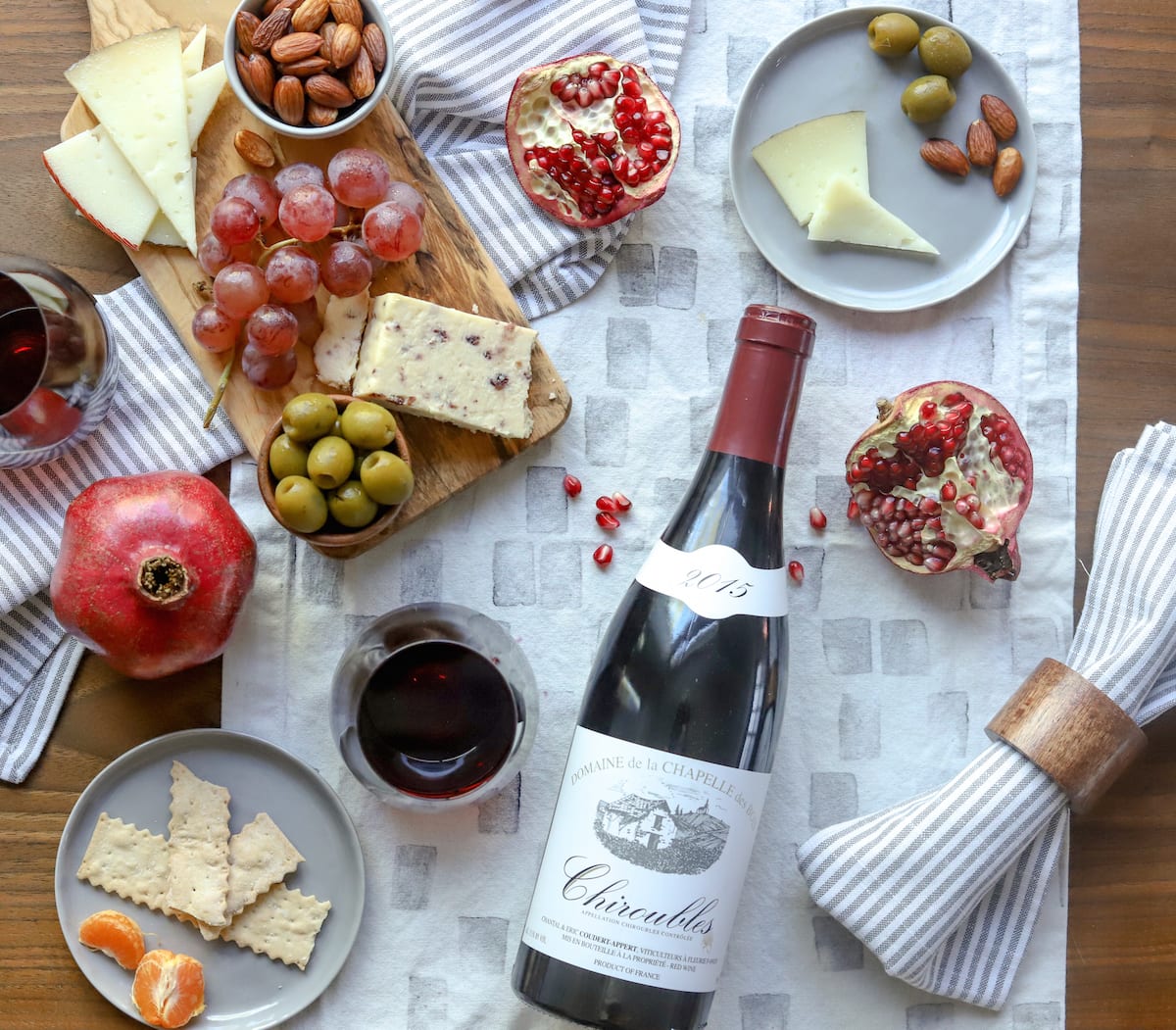 This year, I'm pairing my pre-dinner snacks with a bold Beaujolais Chiroubles—a versatile varietal that works exceptionally well with food. The other great thing about Beaujolais is that you don't have to refinance your home to afford a great bottle. You can surely skip the $150 selection and opt instead for a tasty one in the $20-$30 range.
Here, I kept the food light: a seasonal cranberry stilton, a few Spanish cheeses, red grapes, salty olives, raw almonds and loads of pomegranates scattering the table. It feels like Thanksgiving without having to litter the tablescape with pumpkins and gourds! To accompany the eats, I chose a red Beaujolais (did you know Beaujolais also comes in white and rosé?! So cool), but I think it could be really fun to have a selection of all three. Guests love options—it makes them feeling instantly more at home.
The result is a appetizer pairing that feels fresh, not fussy; festive but not full of fanfare. Beaujolais was a great way for me to complete my vision of a Thanksgiving celebration; I hope you'll consider picking up a bottle when planning your own holiday gathering! Cheers, friends.
For more ideas about wine pairings and to learn more about the Beaujolais variety, be sure to check out Discover Beaujolais.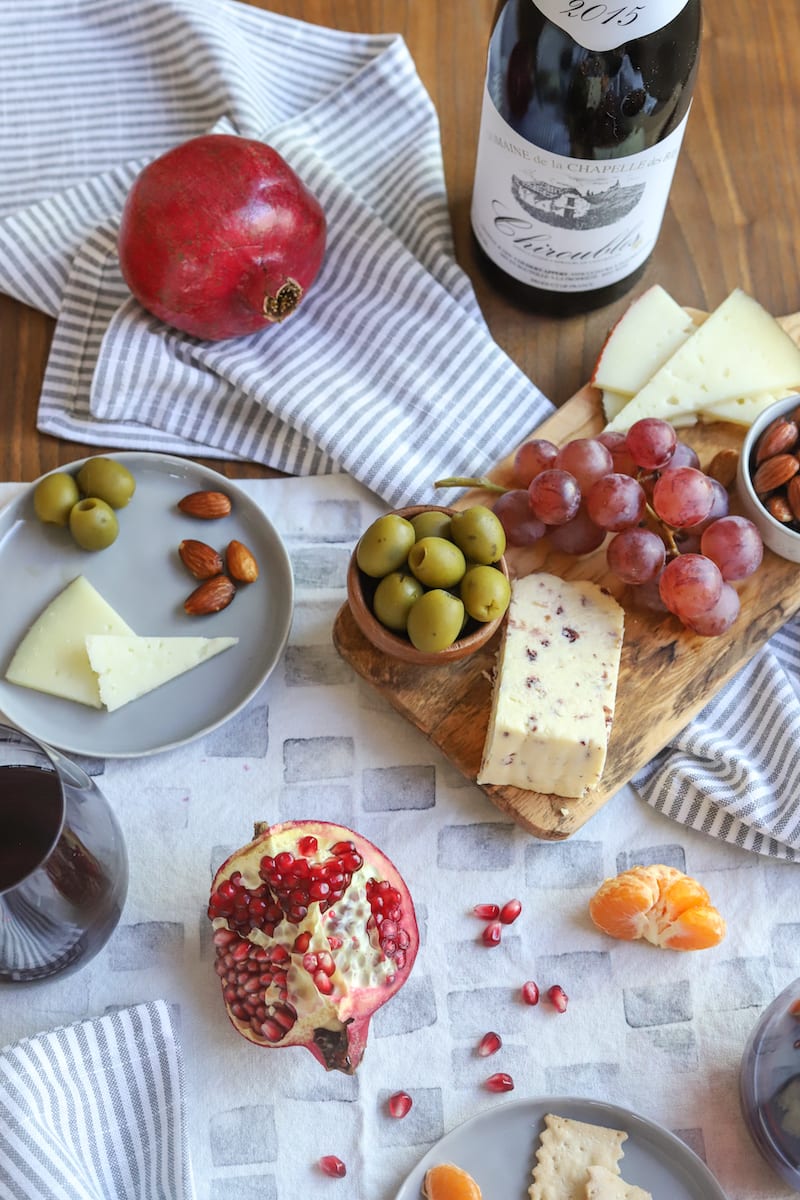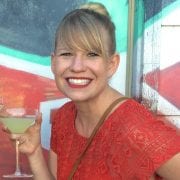 Christy Moyer
Hi! I'm Christy: amateur cocktail-creator, experienced cocktail-consumer. The Shared Sip, by blog, has a two-drink minimum, so make yourself right at home.