Chocolate Chip Cookies with the Perfect Crunch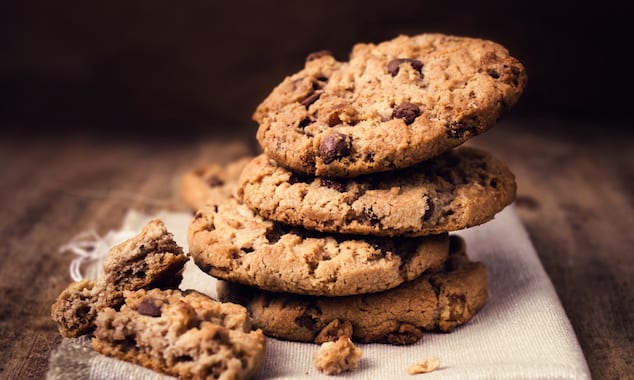 For those that adore a golden, crisp cookies this recipe is for you and even comes with a gluten free twist.
By Veronica Lavenia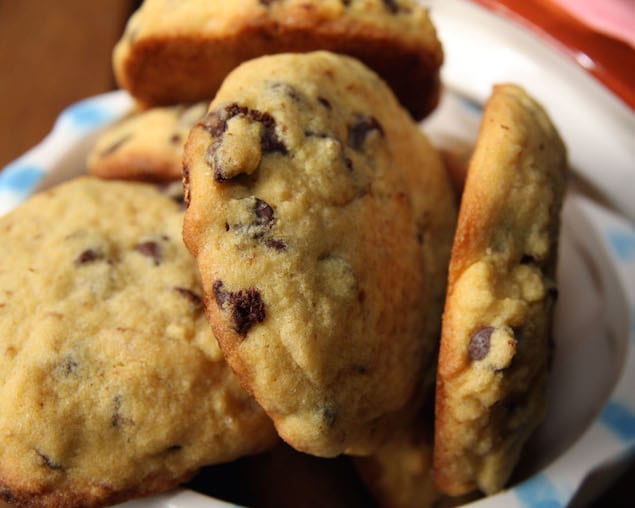 This is probably the world's most popular cookie and it is one of the most beloved in every latitude. As happened with many desserts that later became iconic, this cookie was created by chance by the skilled hands of Ruth Graves Wakefield in 1937. I love the history of the chocolate chips cookie. Once in a while I reread, fascinated by the atmosphere of America in the thirties. After all, through food we can start to know and understand the culture of a people through its cuisine. With a cookie that has a round golden form with a chocolate scent, is easy to be charmed.
This is my gluten-free twist that is suitable for everyone, including those that are intolerant to gluten.

Chocolate Chips Cookies with the Perfect Crunch
For those that adore a golden, crisp cookies this recipe is for you and even comes with a gluten free twist.
Recipe Type:
Dessert, Baking
Ingredients
75 g (3 oz) high quality butter
125 g (4½ oz) light brown sugar
1 large organic free range egg
150 g (5 0z) corn flour-cornmeal
sea salt to taste
75 g (3 oz) blanched and toasted almonds
100 g (3½) gluten-free chocolate drops or flakes
Instructions
Preheat oven to 180°C (350°F/gas 4) .
Knead the butter and sugar. Add the egg and mix until dough is smooth.
Add the flour, a pinch of salt, almonds and stir to mix the ingredients together.
Add the chocolate drops and work the dough until firm.
Using a spoon, pour the mixture on a baking sheet, lined with parchment paper.
Bake at 180°C (350°F/gas 4) for 10-15 minutes.
Veronica Lavenia
Veronica is a born and raised Italian. She inherited her love for travel, passion for cooking and natural, sustainable, healthy slow food from her parents. Her works have appeared in 'Vegetarian Living', 'Veggie Magazine', 'Lifestyle food', 'Australian Good Food & Travel Guide', 'Chickpea' and 'Free from Heaven', among others. She is the author of "Panini: the simple tastes of Italian style bread"; 'The Rustic Italian bakery", "The Vegetarian Italian Kitchen" and "A Modern Italian table", published by New Holland Publishers Australia.