Tender Roast Chicken with Clementines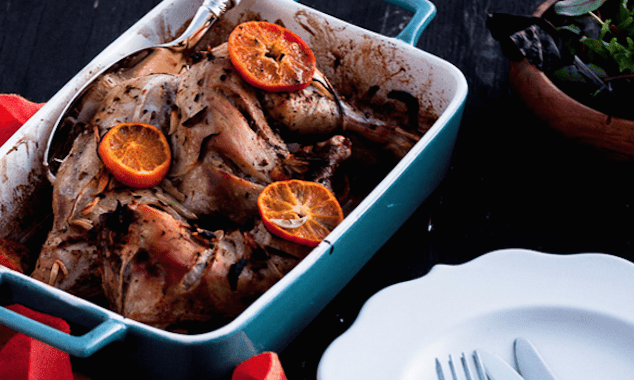 Juicy, tender, and comforting Roasted Chicken with citrusy and spiced flavor. Try this low-maintenance, time saving, weeknight dinner recipe.
By Lail Hossain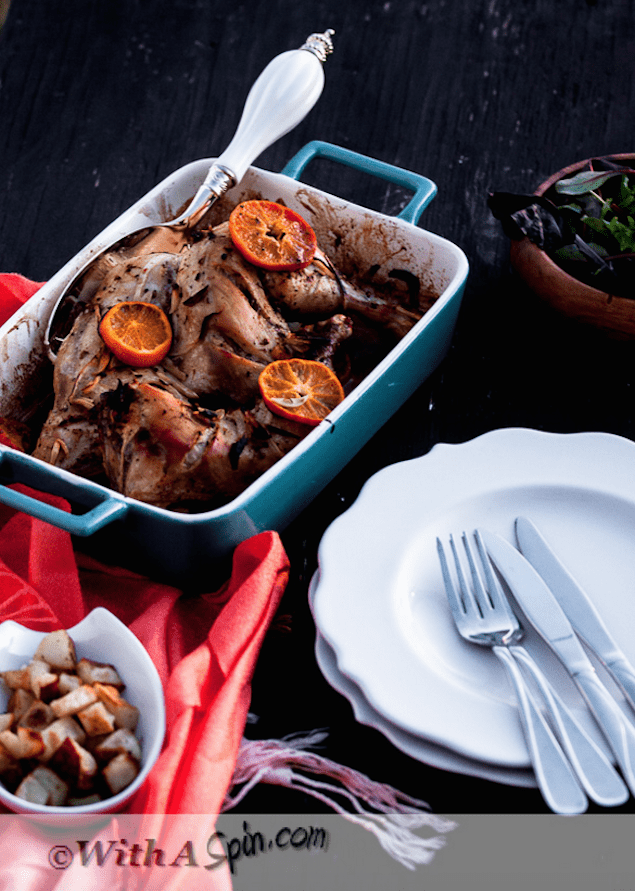 There is a universal appeal of roasted chicken for its comforting nature. Baked chicken dinners are a weeknight favorite in my family. Juicy, tender roasted chicken is time saving and hard to resist after a long day. A comforting dish you will always want to come back to over and over and with clementine in season, this is the perfect time to try this roasted chicken recipe using some citrus flavor.
When it comes to cooking and buying meat, I always chose Halal, meaning permissible. When choosing meat, I also look for all natural, 100% vegetarian fed, antibiotic free, preservative free, hormone free meat products. I know it is a tall order but it is not an unreasonable one. I came across Crescent Foods Chicken and never turned back.
See Also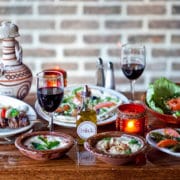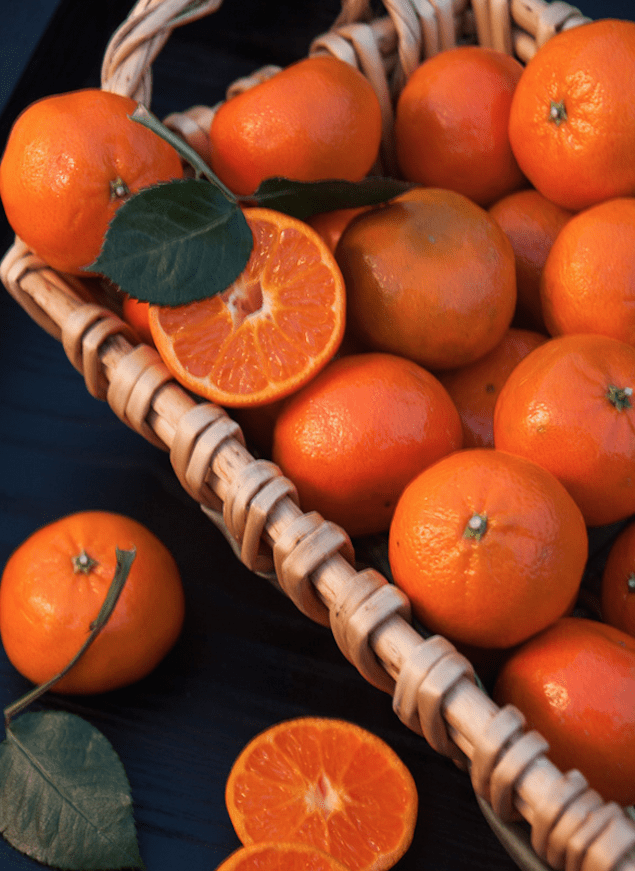 A couple of simple ingredients and great chicken are all you need to make this recipe. With no-fuss preparation, this roasted chicken with clementine is the juiciest recipe ever.

Tender Roast Chicken with Clementines
Juicy, tender, and comforting Roasted Chicken with citrusy and spiced flavor. Try this low-maintenance, time saving, weeknight dinner recipe.
Ingredients
4 pieces medium sized chicken leg quarters
4-5 clementine (or orange)
1 teaspoon coriander
1 teaspoon black peppercorn
1 teaspoon fennel (mouri)
1 teaspoon red chili flake, or to taste
1 teaspoon salt, or to taste
5-6 garlic cloves, chopped
½ cup onion, sliced
2 tablespoon oil
Instructions
Pre-heat oven to 375 degrees Fahrenheit.
Clean and drain chicken pieces.
Make juice from two clementine, about half a cup. Add the oil to the juice and sprinkle on chicken in a baking dish.
Take coriander through fennel (mouri) and dry roast in medium low heat for few 2-3 minutes or until aromatic.
Coarsely grind (do not make it a powder) the spices.
Add the chili flakes and salts to the spice blend. Rub the dry spices mix on the leg quarters and marinade in the refrigerator for at least 30 minutes to few hours.
Sprinkle the chopped garlic and onion slices.
Bake for 35-40 minutes or until chicken is cooked and form a golden color on the outer skin.
Lail Hossain
Lail Hossain finds cooking to be an explosion of creativity. She is enthusiastic about modifying a laborious step of an old recipe, and experimenting with different ethnic recipes by adding her own spin to it yet keeping the recipes simple, healthy, and delicious. Originally from Bangladesh, Lail shares her journey of food, creativity and family in her blog "With A Spin". She is also very passionate about highlighting Bangladeshi cooking to the international culinary space.