From football games to a finger-licking appetizer, here are our favorite chicken wing recipes from spicy and crispy to stick and sweet.
By Annelise McAuliffe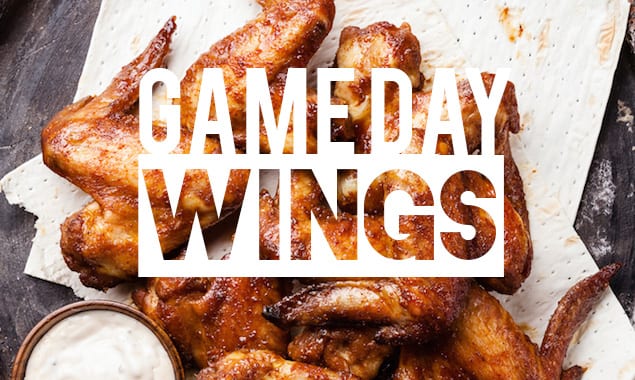 Shutterstock: Lisovskaya Natalia
From football games to a finger-licking appetizer, here are our favorite chicken wing recipes to try. Whether you are a crispy skin fan or if sticky-sweet sauce is more your style, there's a wing for everyone. Be sure to adjust the heat to your liking and get ready for the best game day yet.
Brined Chimichurri Wings
A mix of parsley, cilantro, red pepper flakes, garlic and a healthy dose of olive oil makes these wings crisp on the outside and tender on the inside. These wings are quick to whip up, though they taste the best if left in a brine over night. You could make these on the grill, charred to perfection, or throw them in the oven for a set-it-and-forget-it type of meal. Get the recipe here.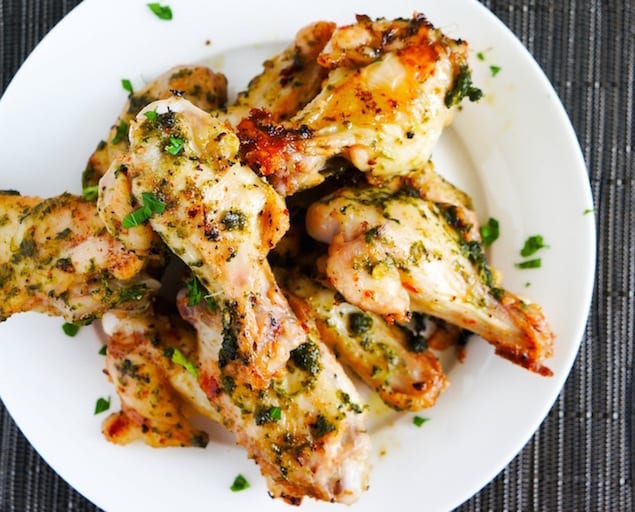 Sticky Garlic Chicken Wings
The marinade of this recipe is made of the best. Let the chicken bathe with sherry, oyster sauce, and garlic cloves to create intense flavor. Serve with plenty of hot sauce to spice things up. Get the recipe here.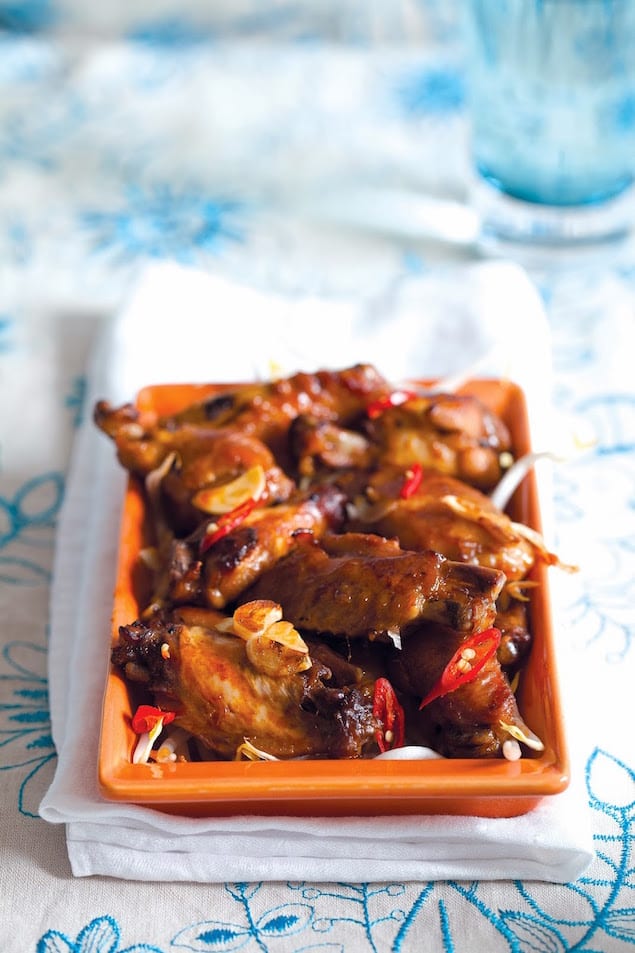 Honey, Mustard Chicken Wings with Dijon Lime Dipping Sauce
Enjoy these delicious honey and mustard wings with a flavorful, tangy dipping sauce that matches perfectly. Get the recipe here.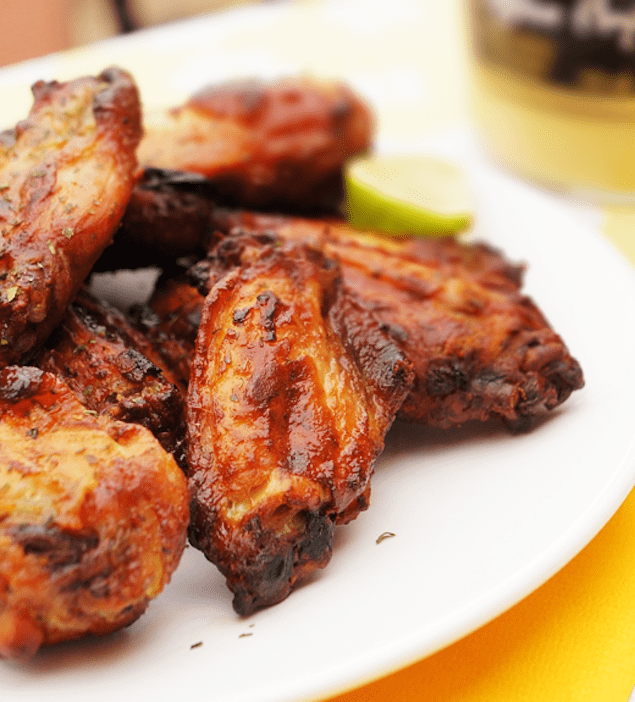 Sweet and Spicy Chicken Wings
Honey and molasses provide sweetness and chilies bring the heat in these addictive chicken wings while cooking them on the stove while you make their sauce keeps them lighter than frying. Get the recipe here.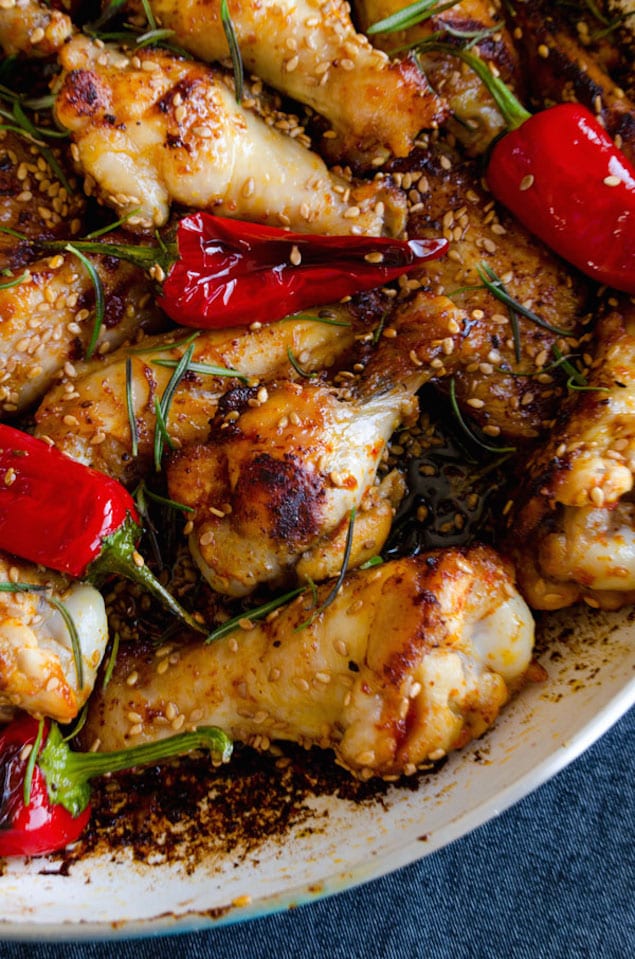 Red Bean Curd Baked Wings
Hassle free chicken with Nam Yee (fermented bean curd). The end result is delicious, fragrant with a little of tinge of honey. Get the recipe here.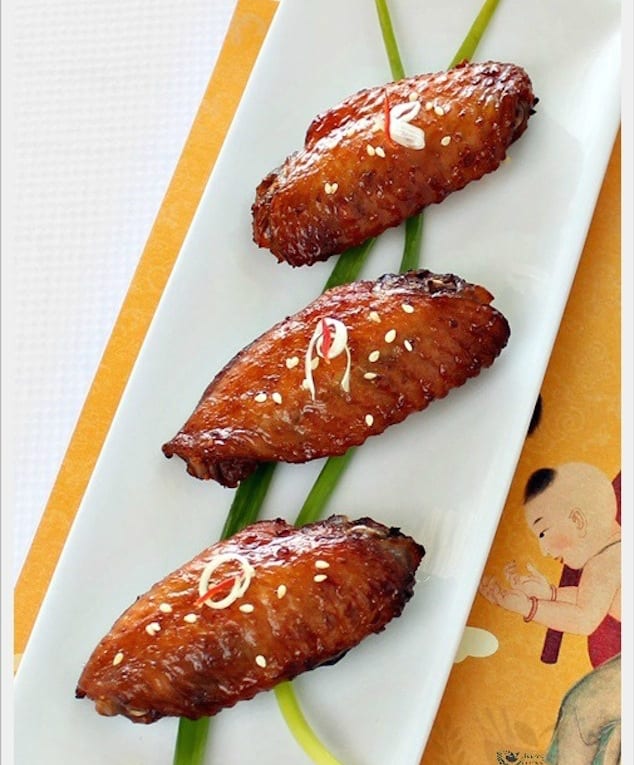 Hot and Spicy Chicken Wings with Barbecue Sauce
Serve these classic hot chicken wings on a bed of lettuce and other veggies, drizzle some ranch dressing over it and enjoy finger-licking wings. Get the recipe here.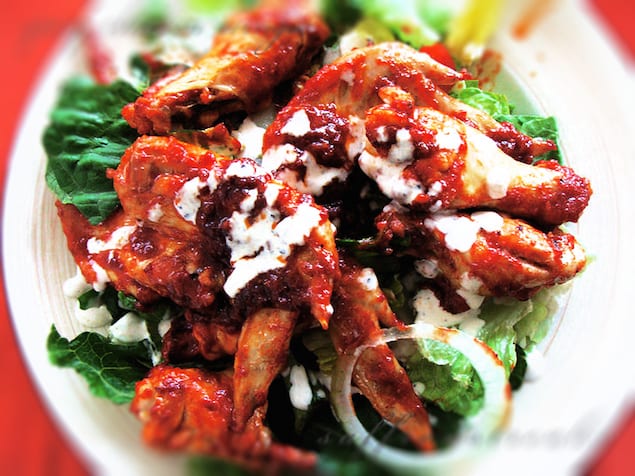 Baked Apple Butter Brown Sugar Wings
Fall football and fall flavors, what could be better for a chicken wing? These wings are crusted in apple butter and brown sugar to create a crispy finished that can only be topped off with a cream Sriracha sauce. Get the recipe here.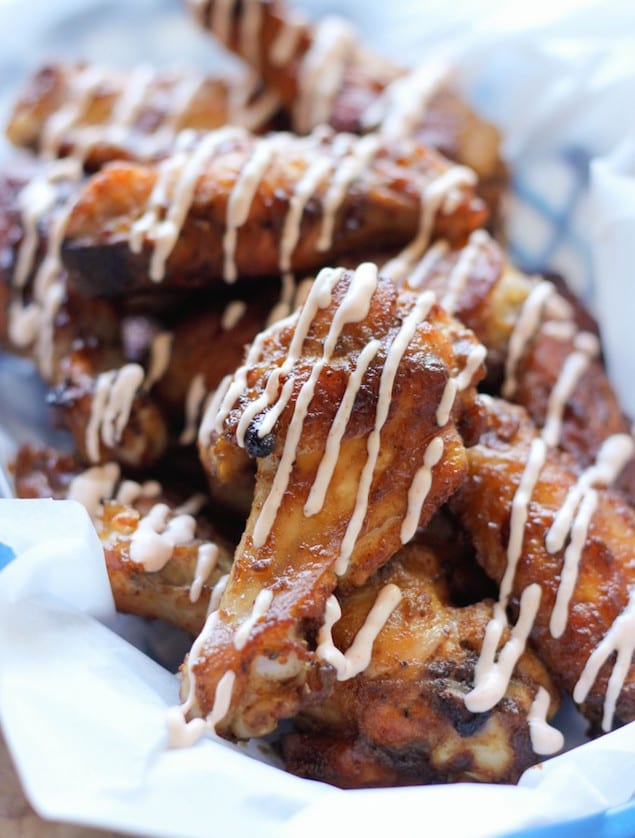 http://damndelicious.net
Citrus Caramel Wings
These pan-fried, breaded wings could only be made better by their superb sauce companion. A citrus caramel sauce with warm spices bring together sweet and salty like nobody's business. Get the recipe here.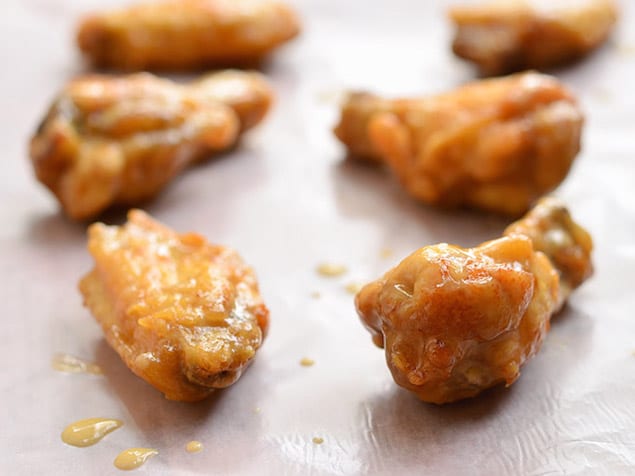 http://www.onionringsandthings.com
Crab Fat and Peanut Wings
Rather than fresh crab, these wings use crab paste to give them incredible flavor. After deep frying, the wings are submerged in a caramel sauce and topped with fresh cilantro and chopped peanuts. Be sure to have napkins on standby. Get the recipe here.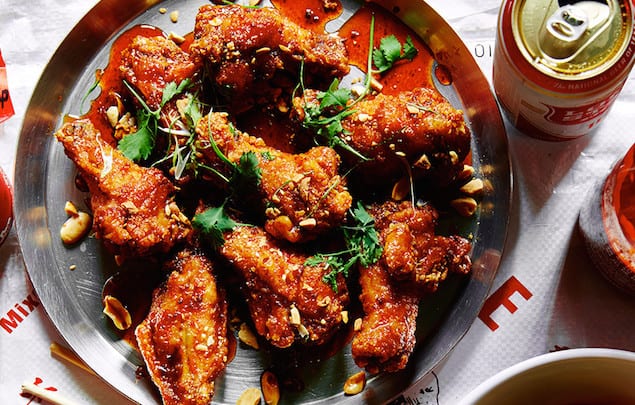 www.bonappetit.com
Curry Baked Chicken Wings
These Indian-inspired wings will bring a spicy, global flair to a Sunday game. Once they are topped with the curry sauce, add sliced green onions for great color and texture. Get the recipe here.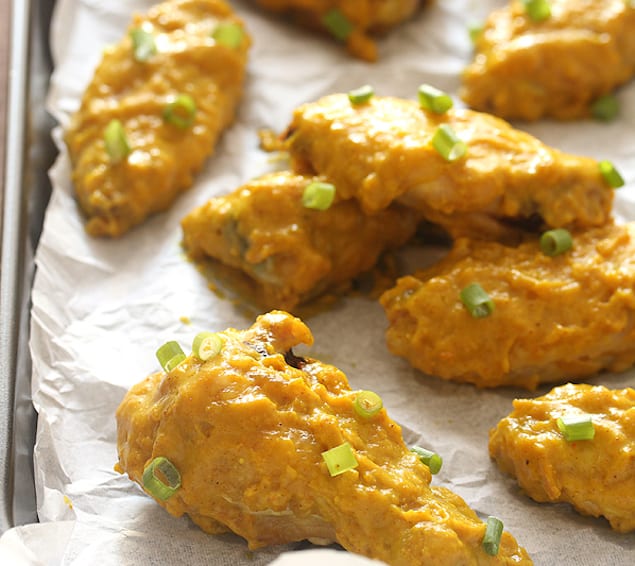 www.chocolatemoosey.com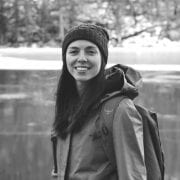 Annelise McAuliffe
Mandatory family outings to the Detroit farmers' market and nightly home-cooked meals cultivated Annelise's respect and curiosity for food. A graduate of The Culinary Institute of America, she spends her free time in New York City recipe testing, eating breakfast all day, and dreaming up international culinary adventures.