When food blogger Jennifer Perillo suddenly lost her husband a few weeks ago, an outpour of support came from all over the food blogging community.
By Marnely Rodriguez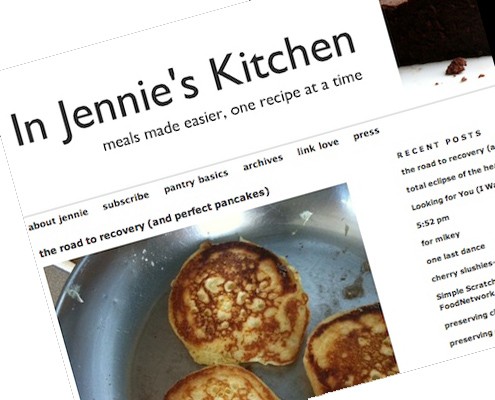 The food blogging community has gathered to help one of their own, a blogger and food writer in need, Jennifer Perillo, food blogger over at In Jennie's Kitchen. A few weeks ago, Jennifer lost her husband to a sudden and massive heart attack while he was out riding his bicycle with one of their daughters. Close friend Shauna Ahern of Gluten Free Girl has started "A Fund for Jennie" via Bloggers without Borders, a new nonprofit organization created by Maggy Keet and Erika Pineda-Ghanny.
Bloggers without Borders "is an online platform that will spread the word about charitable happenings in the blogging community via our website, blog and social media platforms." Read more about Bloggers without Borders here.
If you're interested in donating to #afundforjennie, click on the badge below that will take you to a secure PayPal site. There is also a list of auction items available for you to bid on and 100% of the proceeds go to Jennie and her girls. Check out the auction list here.

Marnely Rodriguez-Murray
Marnely Rodriguez-Murray is the author of the food blog Cooking with Books. A graduate of The Culinary Institute of America, she has worked as an Overnight Bread Baker in Colorado, a Chocolate Maker in Virginia as well as a Pastry Cook on the whimsical island of Martha's Vineyard, just to name a few. She currently resides on Martha's Vineyard with her chef-husband, where they are both on an endless search for Caribbean flavors, new culinary trends and gastronomic inspiration.