'Nduja? Huh? What is that? Let us tell you! This spicy, spreadable, Italian pork sausage is our new favorite ingredient to keep on hand. Here's why you should have 'nduja in your fridge, along with some recipes.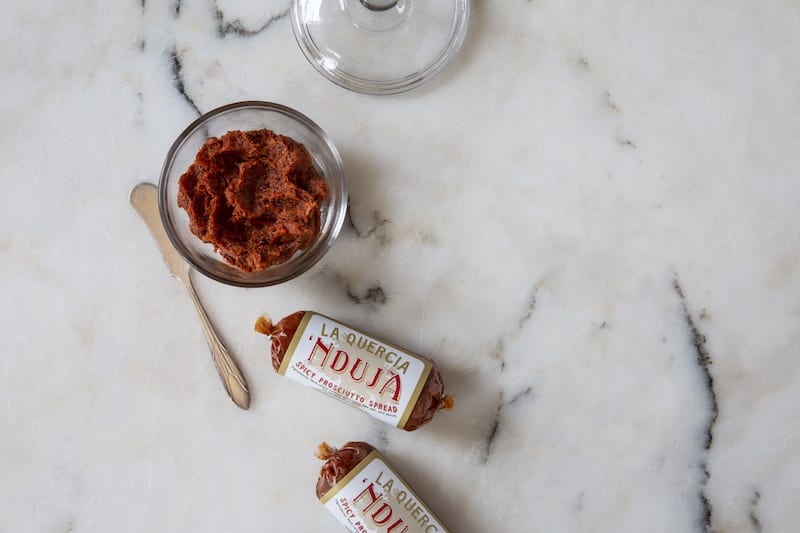 We had heard of 'nduja, but we hand't tried it. It sounded good, but little did we know how much it would take our usual recipes to a whole new level. Our first official taste of 'nduja was thanks to La Quercia, a pioneering cured meats company based in Des Moines. They might be in the US, but their products are so authentic, fresh, and easy to find.
Spicy and rich 'nduja packs the punch to take your next recipe to a whole new level. Traditionally, 'nduja is spread on warm bread, eaten with cheeses, or stirred into pasta sauces, but it can be used in so much more than that! Here are a few ideas:
Grilled Cheese
Break up the creamy flavors of a grilled cheese with spice. Slather a layer of 'nduja onto the inside of the bread slices.
Ultimate Breakfast Sandwich
Take your bacon, egg and cheese to the next level by topping of the sandwich with a scoop of 'nduja. Or, whisk some into your next quiche batter. Serisouly, 'nduja is an egg's best friend.
Spice Up Your Shellfish
Add some spoonfuls of 'nduja to the broth you will be boiling your mussels and clams in. As the shellfish open, the delightful spread will flavor the meat inside. Check out this recipe.
Not-Your-Usual Roast Chicken
We love good roast chicken, but sometimes you need to switch it up. Massage the 'nduja between the flesh and skin of the bird before roasting. So. Good. Check out this recipe.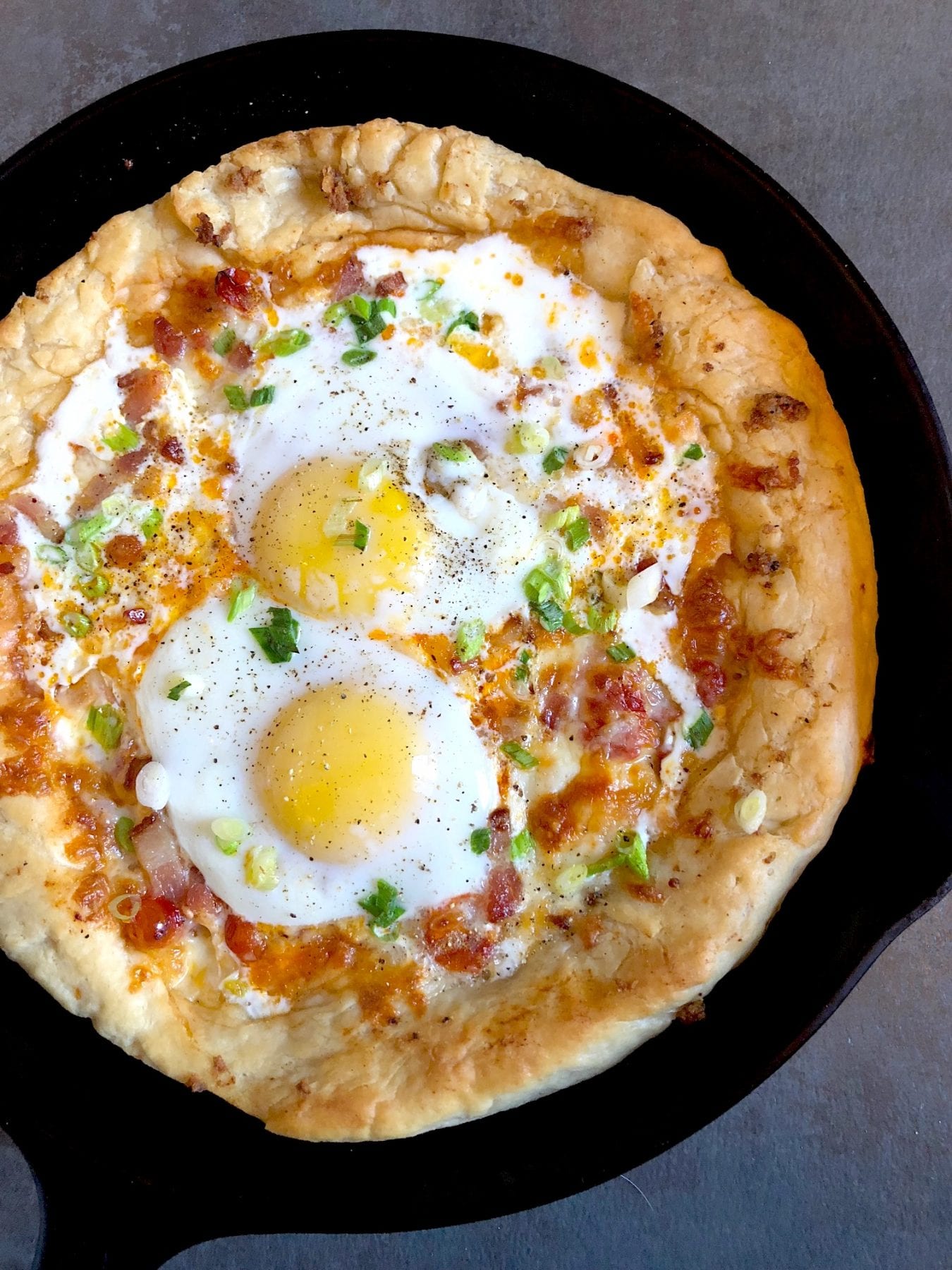 Give Pizza Pizzaz
One of our favorite things to do to our homemade pizzas, now that we have been introduced to 'nduja, is skip the tomato sauce and spread on this instead. It's not too spicy and brings some extra meaty flavors to the pie. For the pizza pictured above, we swapped the tomato sauce for 'nduja and then toped it with mozzarella and onions. Bake for about 15 minutes, remove it from the oven and add two freshly cracked eggs and bake for about 8 minutes more. Of course, you can top this with anything you'd like!
Pro tip: We also used La Quercia's Pesto Bianco, a savory lardo spread, to grease the edges of our pizza crust. It made them come out perfectly crisp with a rich flavor and a nice golden color. We've heard through the grapevine that this lardo also makes amazing biscuits. Homemade lardo biscuits, plus 'nduja? That will make quite the breakfast sandwich!
Besides all of these ideas, we also love to stir a spoonful into our warm grain bowls, add some to our pans of shakshuka, whip it with goat cheese to make a dip and coat vegetables in the spread before roasting. Get creative!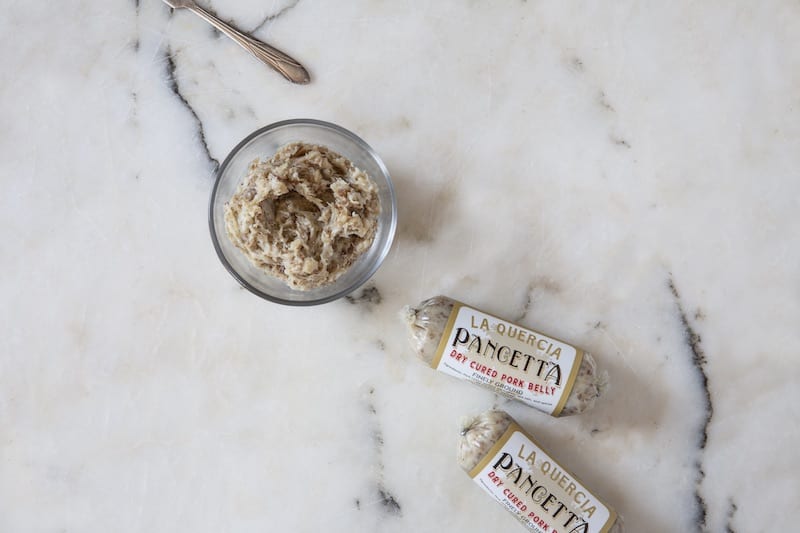 Along with the Pesto Bianco and 'Nduja, La Quercia makes a slew of delicious meats. The next time you are roasting or pan frying Brussel sprouts, be sure to add their Ground Pancetta into the mix. It has changed our world! (Hellooooo, Thanksgiving side dish)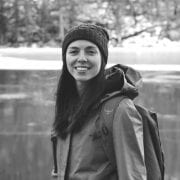 Annelise McAuliffe
Mandatory family outings to the Detroit farmers' market and nightly home-cooked meals cultivated Annelise's respect and curiosity for food. A graduate of The Culinary Institute of America, she spends her free time in New York City recipe testing, eating breakfast all day, and dreaming up international culinary adventures.