February is National Grapefruit month and as we miss all of the colorful stone fruits and berries of summer, we find reprieve in winter citrus. Take the tart grapefruit for instance, not only is it a hailed breakfast item, but it is a perfect meat marinade, salad topping, and vibrant dessert addition.
Did you know that the grapefruit is actually a crossbreed of the orange and the pomelo? It is rich in nutrients, is said to help promote clear skin, a healthy heart, a thriving digestive system, and more. The grapefruit may not be the most popular citrus, but we're hoping to win you over with these ten grapefruit recipes.
Breakfast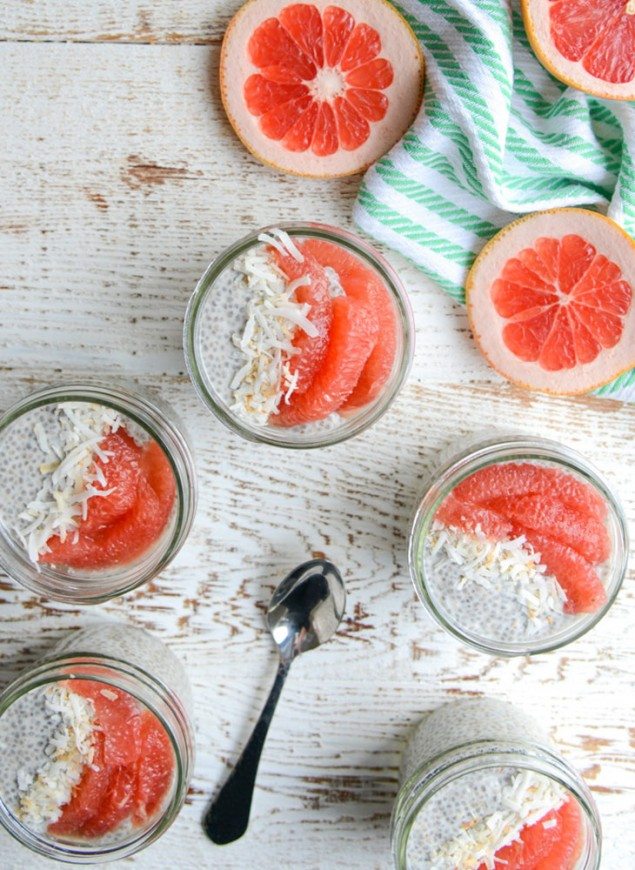 www.realfoodwholelife.com
Grapefruit and Ginger Chia Pudding
Whether it's a quick breakfast or nourishing snack, this grapefruit chia pudding is easy to make ahead and enjoy. Plus, it's easy on the eyes. See the recipe.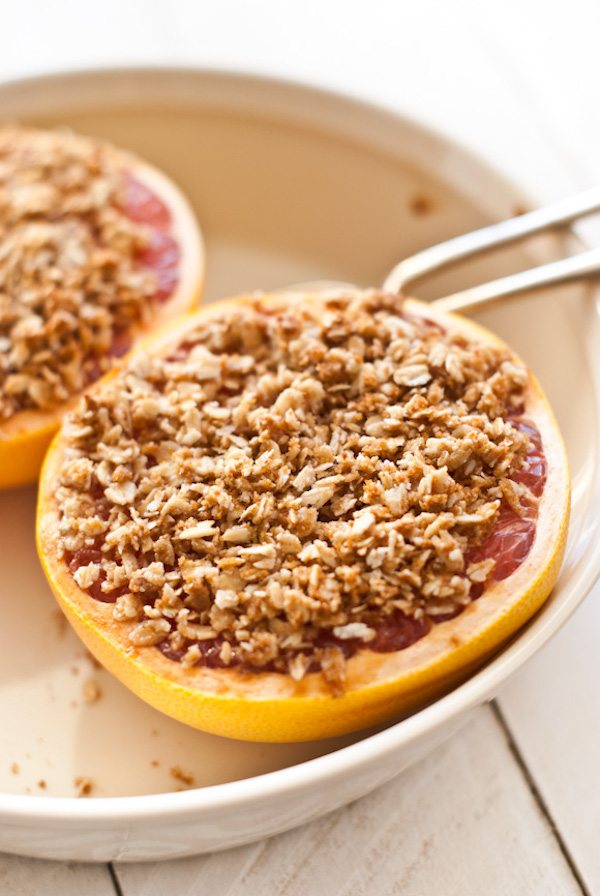 www.scandifoodie.blogspot.com
Baked Coconut Oat Grapefruit
We've all heard of the brûléed or baked grapefruit halves, but this time, top the fruit with a granola-like oat crumble before putting it in the oven. Recipe here.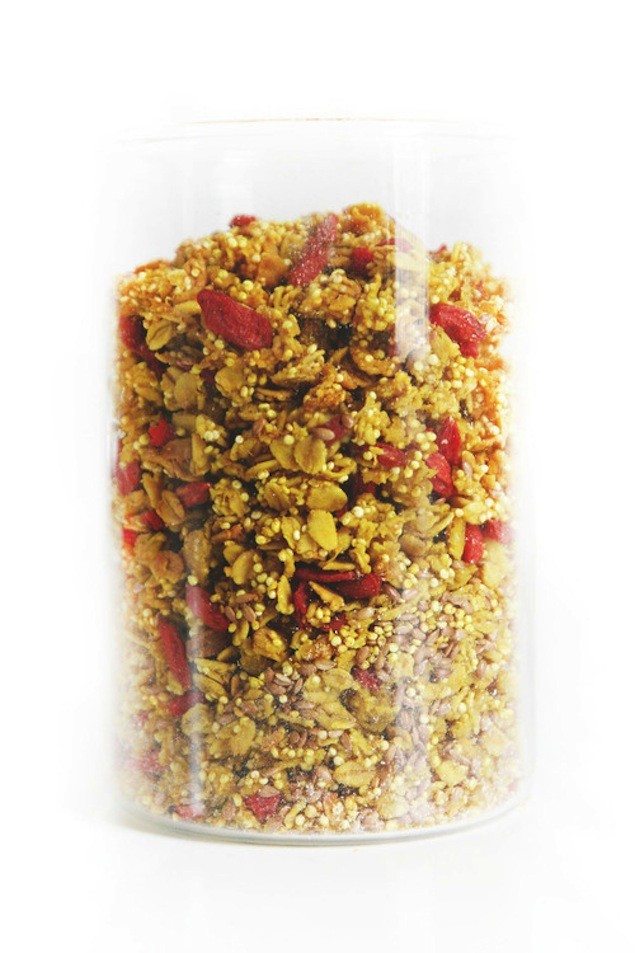 Grapefruit Turmeric Granola with Goji Berries
With a beautiful golden hue (thanks to the turmeric) and burst of red from goji berries, this granola is pleasing to all senses and mixed with the freshly-squeezed juice of a whole grapefruit. See the recipe.
Lunch and Dinner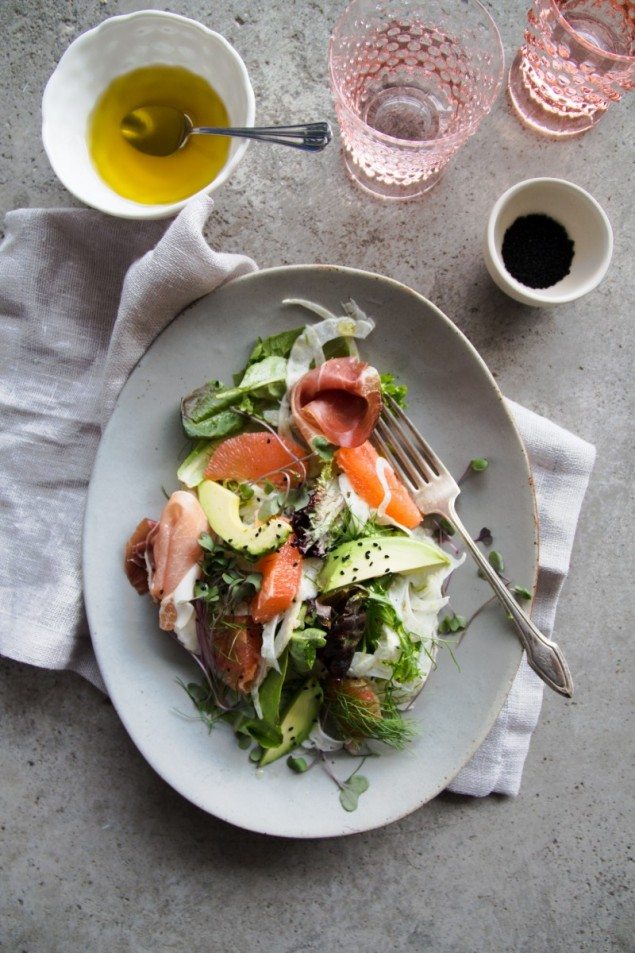 www.staceydeering.com
Grapefruit, Fennel, Prosciutto, and Avocado Salad
Crunchy, sweet, herbal, tart, salty, and cream. This salad seems to have all the flavors and textures imaginable. See the recipe.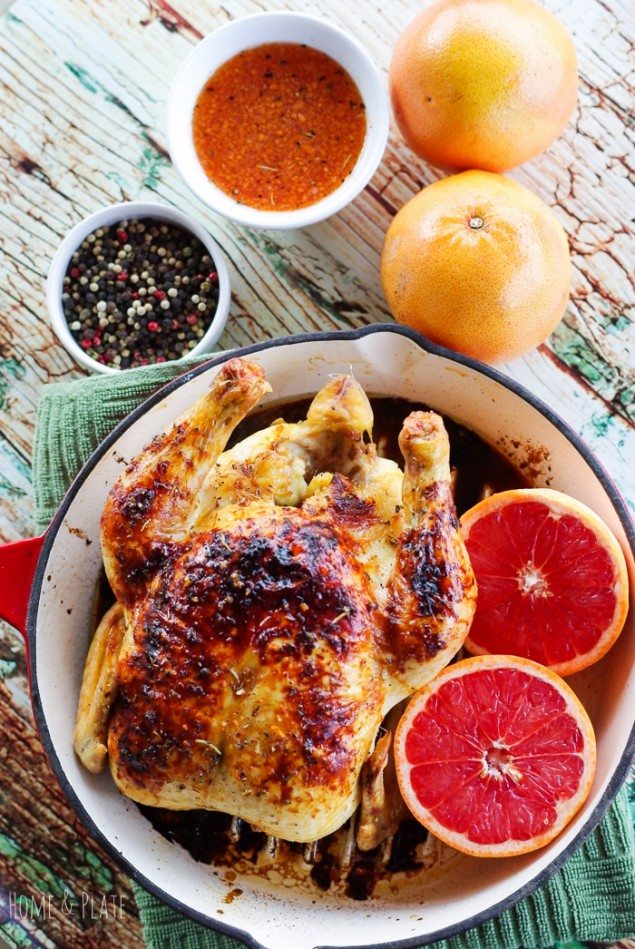 Home and Plate
Honey Glazed Grapefruit Chicken
Reinvent your usual roast chicken into something new and flavorful with a squeeze of grapefruit juice and a drizzle of sweet honey. See the recipe.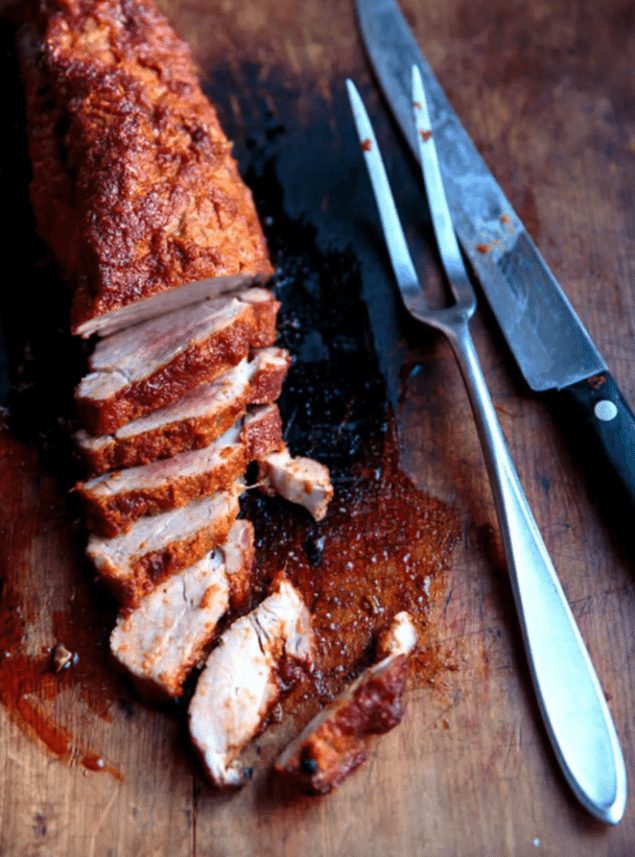 Ingalls Photography
Grapefruit-Rubbed Pork Tenderloin
Marinate your next pork meal in a grapefruit and brown sugar rub to create a caramelized citrus crust. See the recipe.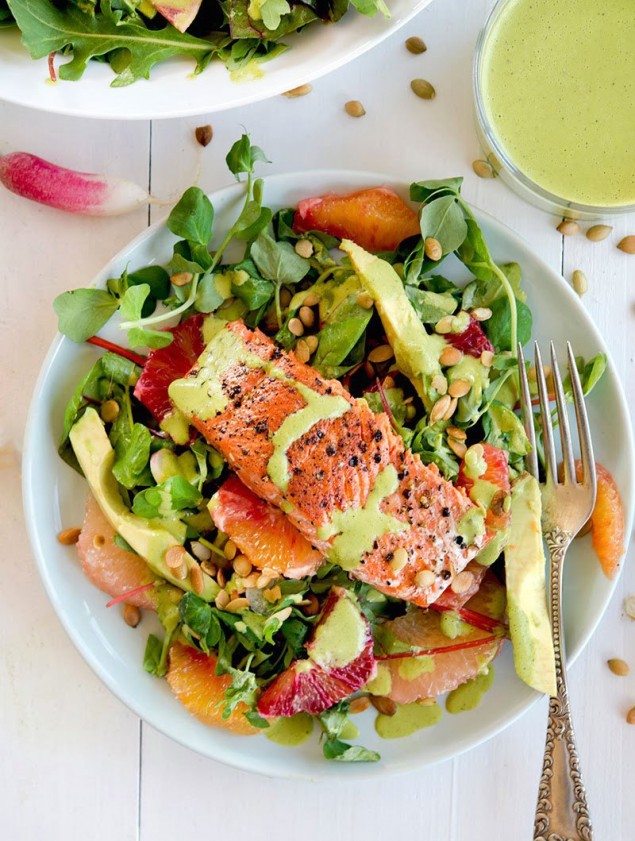 www.wildgreensandsardines.com
See Also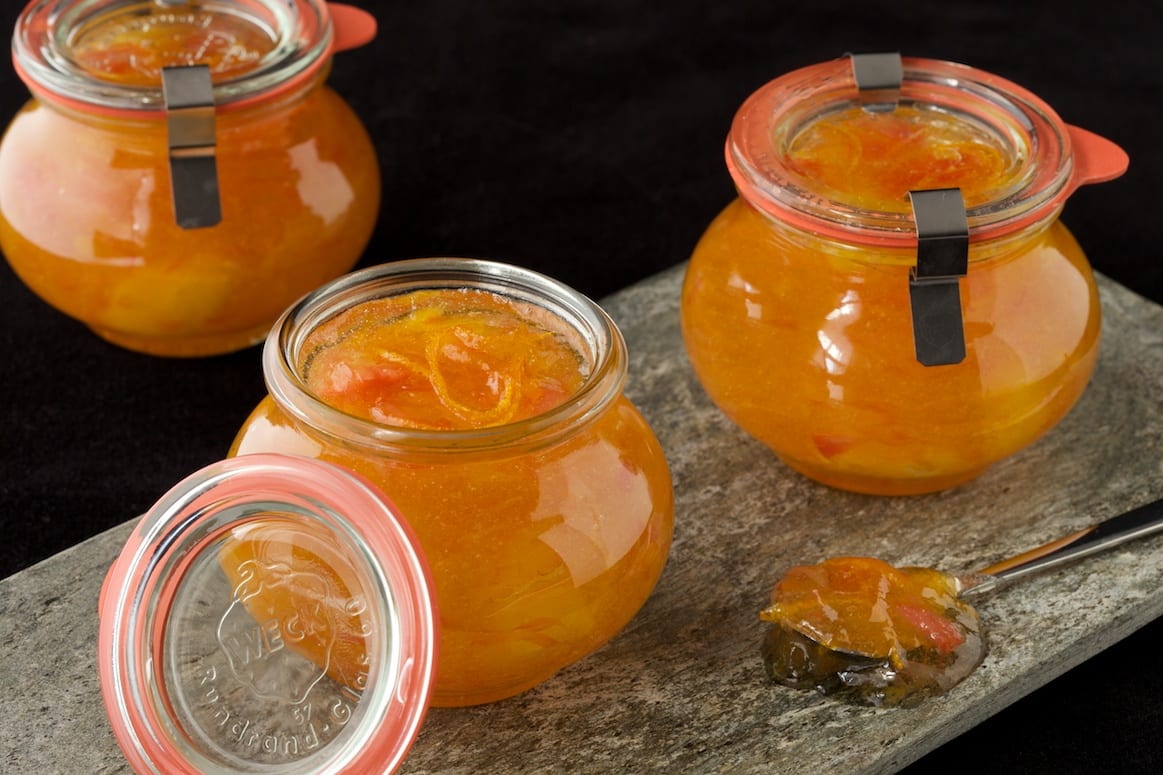 Grapefruit Avocado Salmon Salad with Poblano-Lime Dressing
Let this vibrant winter salad brighten an overcast, cold day. All the flavors of this hearty salad combine to become one of our new favorite dinners we can feel good about. See the recipe.
Dessert and Drinks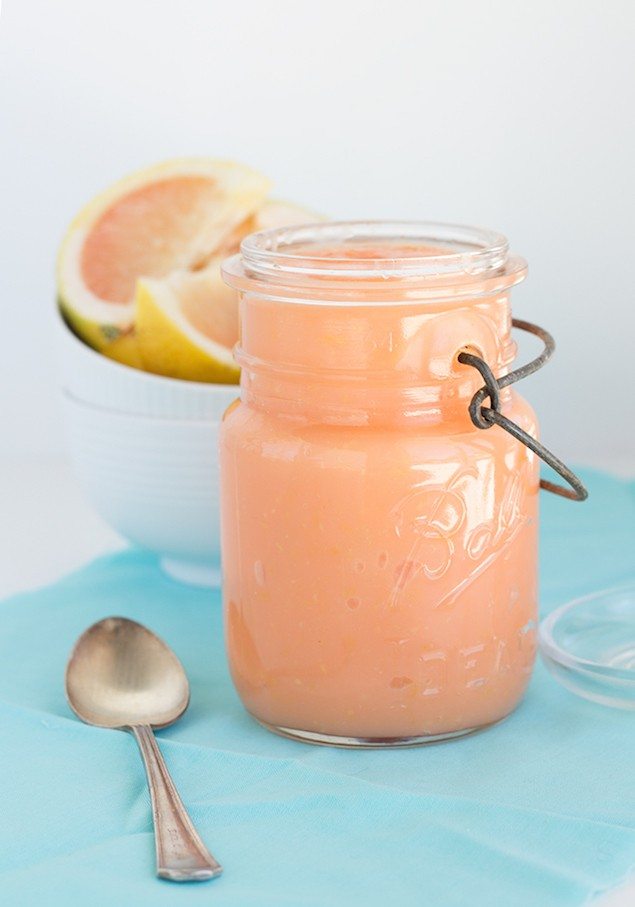 Grapefruit Curd
Sweet and tangy, this grapefruit curd is delicious in a tart, between French macarons, or simply spread on toast for a bright bite. See the recipe.
www.thecinnamonscrolls.com
Grapefruit and Mascarpone Tart
Gluten free and so easy, this tart is a stunning addition to any dinner party or holiday table. With a sweet honey, mascarpone and thyme filling, the tart grapefruit is a perfect contrast with an almond crust. See the recipe.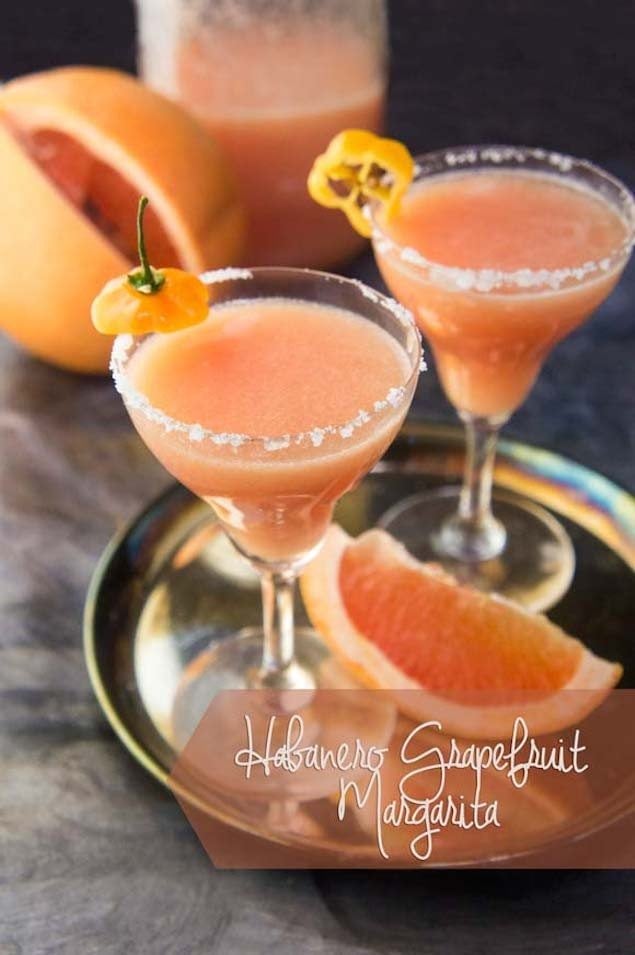 Spicy Grapefruit Margarita
A habanero infused tequila brings a touch of spice to a sweet and citrus margarita. A refreshing cocktail, year round. See the recipe.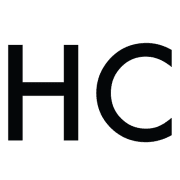 Honest Cooking
The Honest Cooking editorial team handpicks inspiring culinary stories to share with you that we think are beautiful. As an international online culinary magazine with the ambition to truly change the face of online food media we hope to create an inspiring place for serious culinary debate, salivating recipes, interesting food news and international food-fun.