Cozy up with a bowl of this comforting Apple and Pumpkin Chili featuring some of autumn's best produce.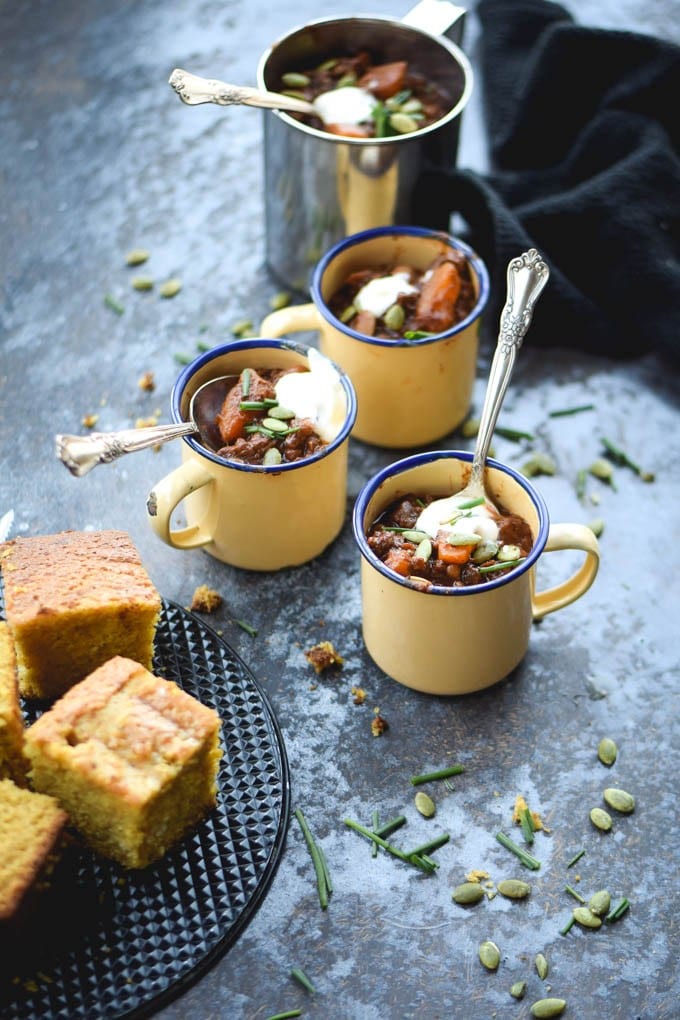 Please tell me you're week needs some delicious comfort right about now because, if so, this is exactly what you need!
How do you feel about chili? To me it always seems like chili is one of those meals that doesn't get appreciated enough. I don't get it, it's so homey and chock full of flavors, oh, and you can load it with so many good things like guacamole and eat it with cornbread, YUM!. Plus, it's versatile and you can do so many things with it (Hello chili-cheese fries!), what's not to love?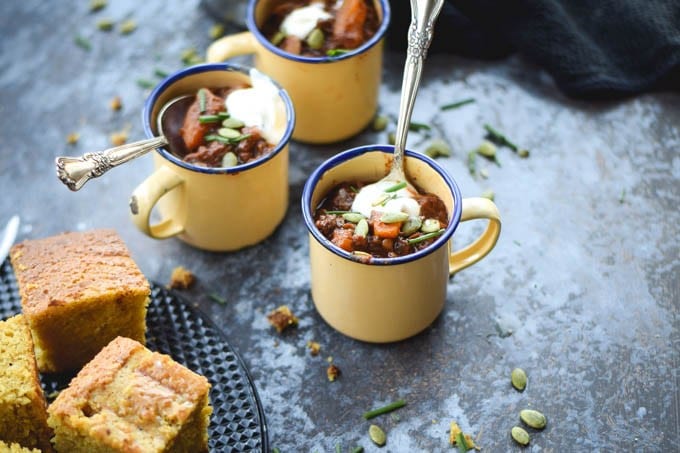 A few days ago I realized how long it had been since my last cozy warm soup or chili recipe, way too long I'd say. That's why I started brainstorming for what type I should make, and with it being October, I felt like doing something fun and festive would be a good idea. It just so happened that I had finally gotten around to roasting a pumpkin on the same day. I was trying to get myself into an autumn food mood.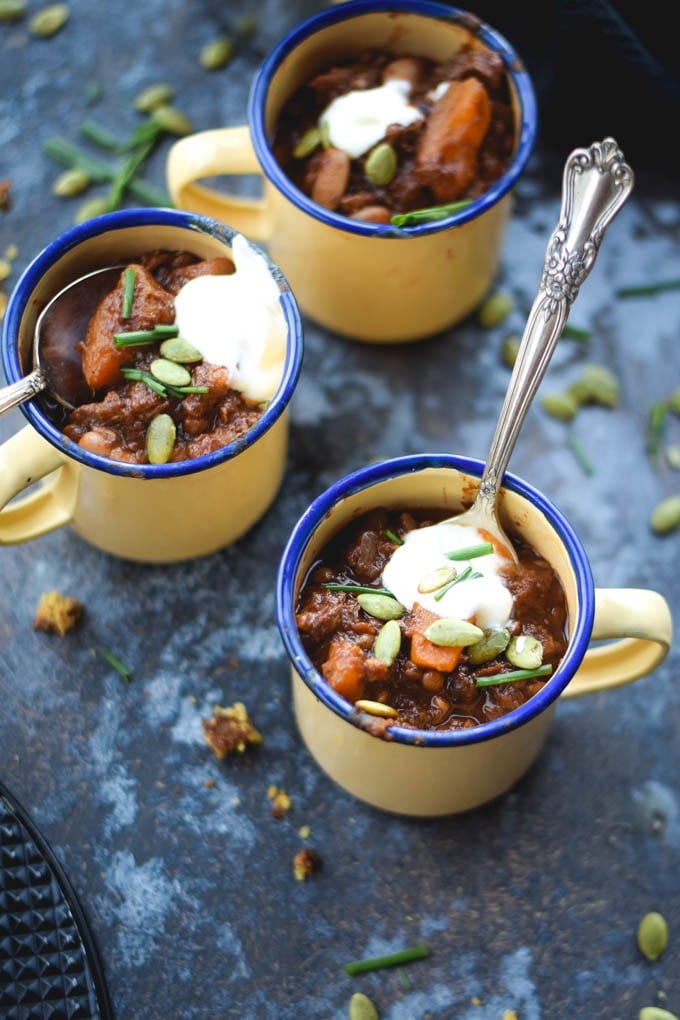 See Also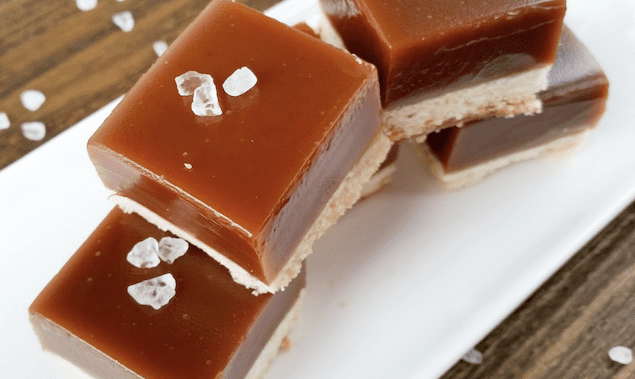 In the past I've made it with Mexican flair, or tried different beans and meat combinations, or tested multiple levels of spiciness. Like I said, it's so versatile. This one though, it's just so full of nostalgic tastes of autumn that I can't see ever beating it. And if you happened to browse the ingredient list yet, then yes, I did put apples in it. You're going to have to trust me on this one guys, it's so good!
This would be a great tailgate party meal and, if you're as into leftovers as we are, you should know it actually gets better next day! One more thing, don't forget to serve it with all the good toppings you like. I added pumpkin seeds (or pepitas) this time to complete the whole picture and because I'm having a moment with them right now. Yeah, you can't skip the pepitas!
Click here for the recipe.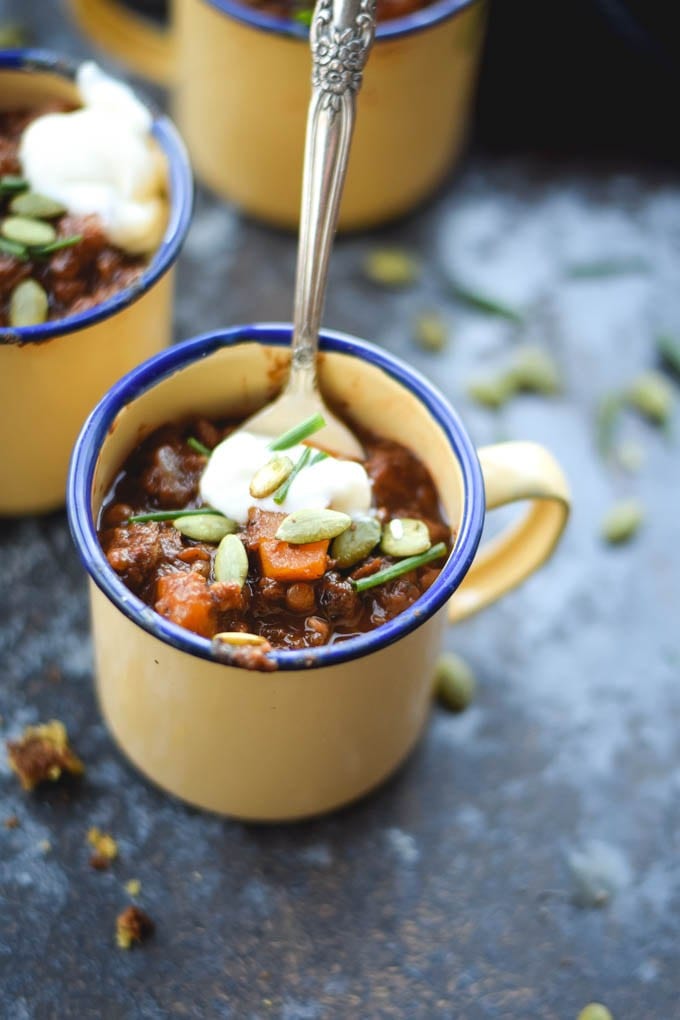 Tori Cooper
Tori is a food blogger with a passion for what she does. She shares all her recipes, photography, and bits about her life living in Patagnia Chile on her blog, Gringalicious.