Pork is used to make the filling of tortellini, bolognese ragu, crescentine or gnocco fritto, and many other specialties. Try the Mangalitsa, a furry and cute pig from Hungary.
By Riccardo Costa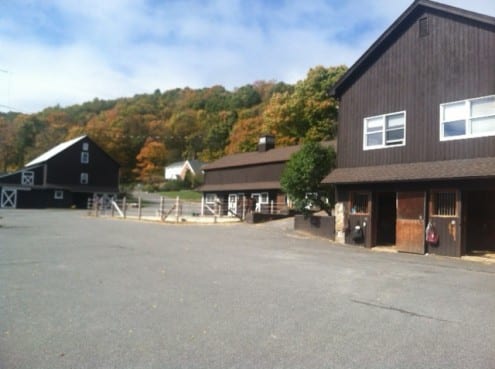 I've always been a great lover of meats: beef, veal, game and especially pork. The latter, in fact, although people think otherwise, is much healthier than chicken. Pigs are highly intelligent animals and their genome is very similar to that of human's. In my hometown Bologna, pork is used to make the filling of tortellini, the famous bolognese ragu, crescentine or gnocco fritto, and many other specialties.
Every type of meat has its own specialties and also a 'versatility' in taste, like for example the Argentine beef or the famous Chianina cow. The different species, also in their breed, and what animals eat dramatically affects the quality of the product. The Parma ham, for example, comes from pigs that feed on waste products of Parmigiano Reggiano, the king of cheeses and for this reason their flesh is more suitable for sausages. In recent years, pork meat has got a great deal of attention from restaurants, chefs and meat lovers searching to find and import species that before were not raised in America. Thanks to a more flexible regulation this is now a reality.
Last year, during a culinary event in New York, I discovered the species Mangalitsa, a furry pig from Hungary, whose meat was served to the discerning palates of European royalty. I was impressed by the strength of its flavor and I decided to visit the Mosefund farm in New Jersey, a wonderful place with horses, meadows and even the legendary Mangalitsa pigs. I highly recommend paying a visit. George Sensale and Vincent Bonomo will give you a warm welcome as they did with me.
See Also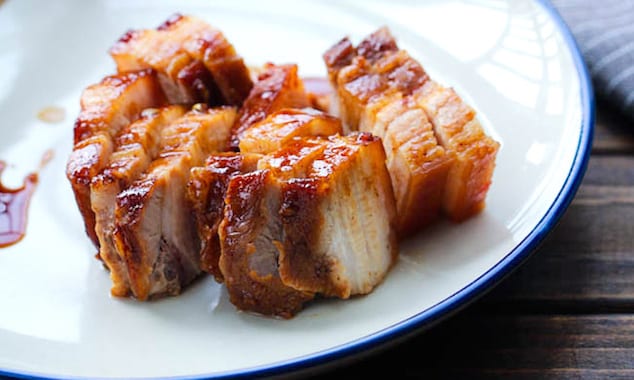 The landlord, Mr. Anderson, a great connoisseur of food and wine, impressed me with his passion searching for the perfect pig – and I must say, that when he says he found it in the Mangalitsa breed, I fully agree with him.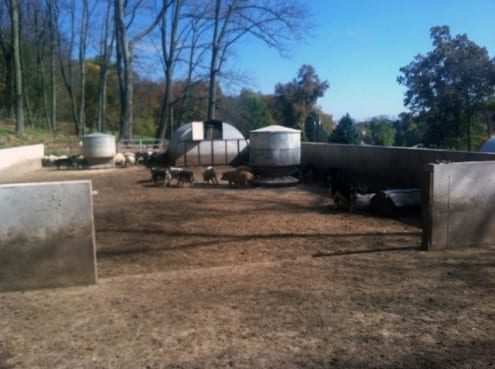 The meat is so tasty that there is no need to add special spices or sauces that would overpower the authentic flavor. The pigs come in different sizes and though they look kind of funny they are so cute that you almost want to keep them in your garden or on a large Manhattan penthouse terrace.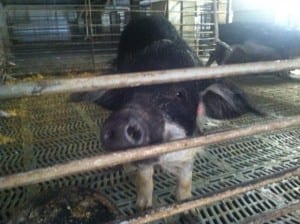 Try mangalitsa meat out or at home: Gordon Ramsay serves Burgers Mangalitsa in his restaurant in Las Vegas and Danny Meyer serves it at 11 Madison Park. However, if you decide to cook it at home, you can buy it online or in some specialty stores. If you want to make a good impression when you invite friends over for dinner, prove yourself by using Mangalitsa pork in an original recipe. We love pigs!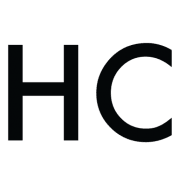 Riccardo Costa
Riccardo Costa, was born in Bologna, one of Italy's food capitals. From the Tisch School of the Arts at NYU, Riccardo earned a BFA. In Italy and New York he worked as an assistant to director Spike Lee, among others. In his free time Riccardo is an accomplished chef. Learning to cook from his grandmother, a famous Bolognese socialite from the '50s, he assimilated all the century-old family culinary secrets. He has recently penned a cookbook of some of these traditional Italian recipes, which he shares with friends, acquaintances, celebrities, intellectuals, politicians, and artists who come to his apartment to eat exceptional food, discuss ideas, and network.