In Prague, Easter celebrations are more about welcoming spring than anything else.
Text And Photos By Nancy Lopez-McHugh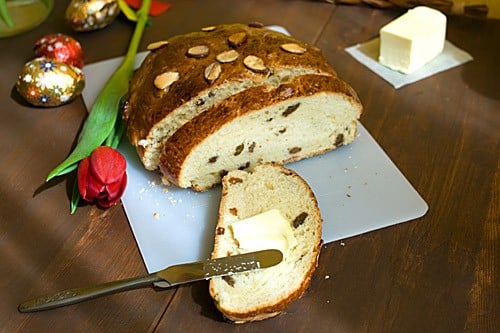 Easter is right around the corner and the city of Prague is gearing up for the celebrations. The first signs of Velikonoce (Easter) are the markets that open up all over the city. The small vendors sell traditional hand decorated Easter eggs, and pomlázka which are decorated pussywillow twigs. Along with many other souvenirs you will also find gingerbreads baked in the shape of lambs, eggs and even chicks. At the markets you will also have a choice of typical Czech food and beer to enjoy as you take a stroll through the markets.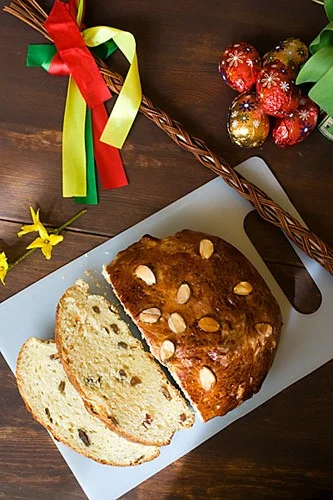 I am not religious so Easter is not a holiday I have paid attention to in the Czech Republic. From what I've seen and know about Easter in the Czech Republic, I would say it is more like a celebration of spring than a religious holiday. Czech Republic was under communism for a long time and religion was oppressed. Communism has been replaced by commercialism and the freedom to practice any religion. While most Czechs have no religion there are Christians here who will be going through the rituals of Easter as well as the nonreligious people following with tradition. Easter eggs will be decorated, traditional Easter dishes will be served and the boys will visit girls to spank them with their pomlazka. The pomlazka is used because tradition says that by being spanked the girls will be blessed with health and beauty during the whole year. I'm ready to be spanked, who else is with me? The spanking is accompanied by traditional carols and the boys are rewarded/thanked with a special hand decorated egg from the girls. If it's men that do the spanking then they get a shot of alcohol. It's almost like trick or treating in the states, the boys want to visit as many girls and receive as many rewards as possible. Some girls get their revenge by pouring buckets of cold water on the boys. This all sounds like fun and a bit naughty, lets move on shall we?
See Also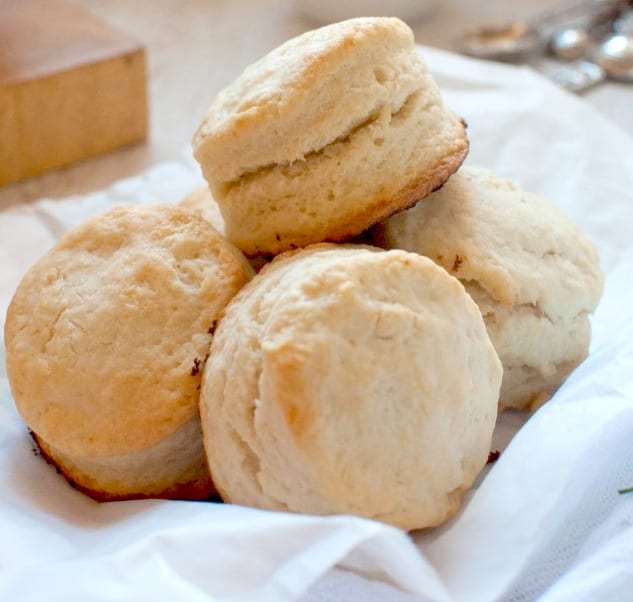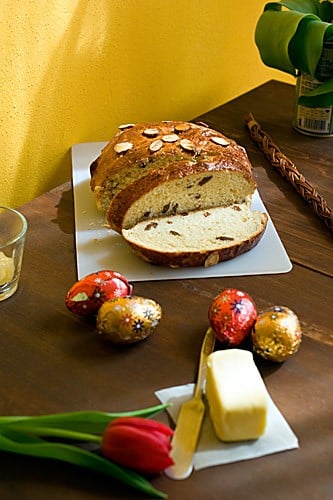 As is typical of many holidays, religious or not, around the world there is always food to go with the celebrations. I will be telling you about the baked Easter treats. Czechs will be baking gingerbread, cakes shape like a lamb that are dusted with powdered sugar, cross buns, Jidasky buns, and Mazanec which I will be showing you how to bake today. Mazanec is a sweet yeasted bread made with rum soaked raisins and topped with almonds. The bread has a crusty golden surface but is soft and delicious inside. You don't have to be religious or wait for Easter to bake this bread. It make a great accompaniment to coffee or tea and it can be enjoy at breakfast or as dessert.
Print
Mazanec and Other Czech Easter Traditions
---
Author:

Nancy Lopez-McHugh

Total Time:

55 minutes
Description
Mazanec a traditional sweet Czech Easter Bread.
---
4 tbsp

. rum

150 g

or

5 oz

raisins

42 g

or

1.5 oz

fresh yeast

400

ml or

13/4 cup

lukewarm milk, use whole milk

200 g

or 7 oz (

1 cup

) sugar

1

kl or

2.2

lbs. a.p flour

1/2 tsp

. lemon zest or orange zest

4

eggs

1/2 tsp

salt

40 g

or

2

heaping tbsp butter

4 tbsp

sunflower oil
slivered almonds to decorate

3

bowls, parchment paper, baking sheet
---
Instructions
In a bowl pour the rum over the raisins, stir well and set aside.
Yeast starter:
In a bowl combine the yeast, milk and a couple tablespoons of the sugar. Set aside.
Once the yeast has risen : In a separate bowl combine the flour, rum soaked raisins, salt, and lemon zest. Stir to well combine the ingredients. In a separate bowl mix together 3 of the eggs,melted butter, oil until well combined. Make a well in the center of the dry ingredients, pour the yeast and egg, fat liquid into the dry ingredients. Work the dough until it becomes a smooth and elastic dough. If need be add a little more flour. Grease a large bowl, place the dough, cover and allow to rise for 11/2 hours.
Punch the dough down, divide the dough in halves, knead and shape into two loafs. Place the loaves on a baking sheet lined with parchment paper. Lightly beat the remaining egg and brush over the loaves. Allow them to raise for another 30 minutes. Preheat oven to 180c or 356 f. Sprinkle the almonds over the loaves, and bake in center of oven for 35 – 40 minutes. If the top of the loaves is browning too much cover with aluminum foil for the remaining time. Allow to cool before slicing.
Serve with butter, honey, jam or any other toppings desired.
Notes
Adapted from Albert Magazine
Makes 2 loaves
* You can cut the recipe in half to make a smaller loaf if you like.*
Prep Time:

20 mins

Cook Time:

35 mins
Enjoy and Veselé Velikonoce! (Happy Easter!)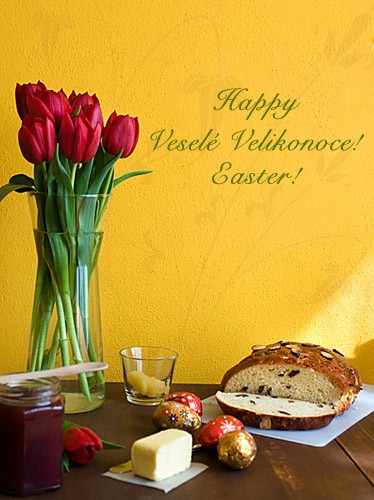 Nancy Lopez-McHugh
Nancy Lopez-McHugh is a food blogger, photographer and published author. Most recently she has published "Yummy Pics: A Food Blogger's Guide To Better Photos".