Naked cakes popped up a few years ago and quickly became a huge food trend. And even though many of us thought they'd disappear in a few months, stripped cakes seem to be here to stay!
Naked cakes are an indelible part of any rustic wedding but they also appear on birthdays, bridal & baby showers, and all sorts of special occasions.
But why would you decide to go for an exposed cake when there are so many amazing icings and frostings out there?
5 Reasons for Choosing Naked Cakes
Here are several reasons to leave a cake unfrosted:
Save time. You don't have to prepare or apply the frosting, which saves a considerable amount of time, especially if the cake is tall. Frosting a five-layer special-occasion cake is not the same as covering & decorating a standard cake you make at the weekends.
You have run out of the basic frosting ingredients and are too lazy to run to the store.
Showing off. The base and filling look so good, you just feel it would be a shame to cover them.
You simply love the way naked cakes look. Naked cakes are very easy to decorate; all you need to do is splash some buttercream and garnish with edible flowers on top!
It's too hot. Hot summer weather can cause your perfectly frosted cake to melt. Naked cakes allow you avoid such a disaster.

A Step-by-Step Guide to Making a Perfect Naked Cake
Even though regular cakes may seem like very easy to make, that is not true. They are much more than just regular cakes with the frosting omitted.
Before you venture into the unknown, be aware that the process of making a cake at home is quite time-consuming; it involves mixing, baking, composing, and decorating, followed by cleaning up, so don't start unless you are absolutely certain you are up to it.
Consider the fact that naked cakes are fully exposed so, there must be o fault in the base. There's no frosting to cover them, remember? This means there's no room for mistakes. Here are the steps you should take in order to make a perfect naked cake.
#1 Prepare everything in advance
Preparation is very important, especially choosing a simple cake recipe. The risk of disaster is thus reduced to a minimum.
The making of a cake is a messy process no matter the recipe so, arrange all the utensils on the counter. Pay special attention to the pans to prevent the cake from sticking or burning on the sides. For this purpose, you can use butter, parchment paper, or non-stick spray.
Check whether you have all the necessary ingredients before you start and also arrange them on the counter. This will keep you organized will reduce the stress considerably.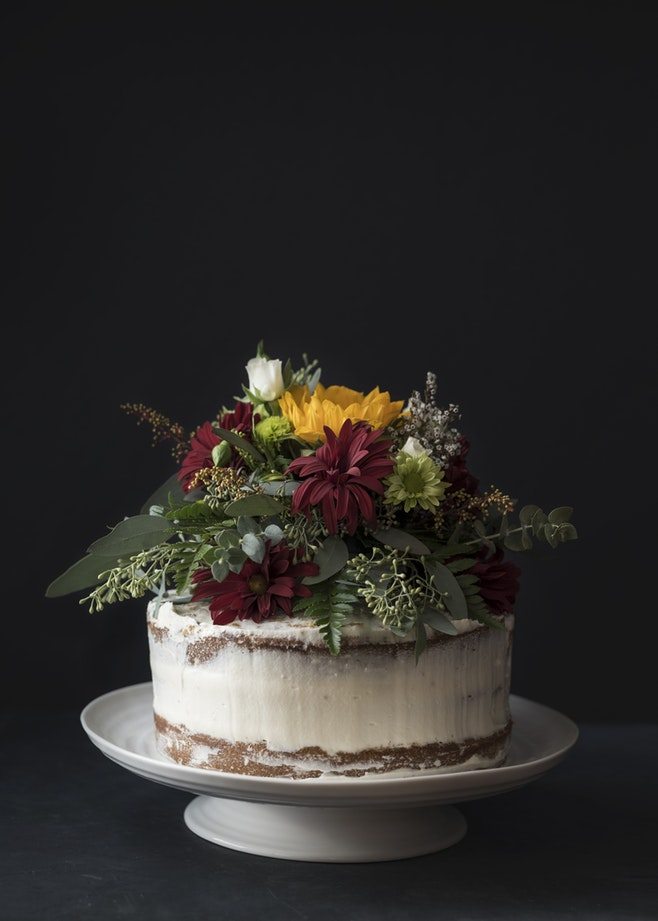 #2 Composing the naked cake
Allow to cool. If you try to remove the cake from the pan while still hot it will most likely crumble. That is why you should let it cool for about 15-20 minutes.
To make cutting easier, wrap the cake in a plastic wrap and leave it in the fridge for about 60 minutes. Cut it with a long, serrated knife.
Start stacking the cake upside down. This way, the bottom is used as a top making sure the cake is flat.
In between the cake layers, you can use anything your heart desires – buttercream, pastry cream, cream cheese, ganache, fruit jam, lemon curd… Chill the filling in order to make it firmer and easier to work with. Use a piping bag to apply it. Start around the top (avoiding the edge itself since the filling will later 'expand' when pressed with the next layer). Then, proceed with filling the center of the layer.
#3 Decorating the naked cake
When it comes to naked cakes, you have two options – either leave it completely naked or put some decoration on.
In case you decide to cover it partially, do it with a spatula. Cover the top of the cake completely. Then, proceed with applying uneven batches of frosting on the sides.
It is important to cover the cake's top completely I order to be able to garnish it later. The top garnish is probably the most beautiful part of the cake, and here's where you can go wild. Think fresh or edible flowers, herbs, meringue cookies, chocolate chip cookies, macaroons, chocolate, candies, nuts…
Amazing Naked Cake Recipes
Now that you know all the tricks, here are a few more Naked Cake Recipes to inspire you:
Lemonade and Raspberry Layer Cake
Coconut Cream Cheese Iced Carrot Cake
And finally, don't be too disappointed if at first you don't succeed. It takes some practice to make a perfect naked cake. Have some rich frosting at hand just in case…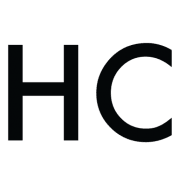 MyGreatRecipes
DISCOVER GREAT RECIPES, TIPS & IDEAS! MyGreatRecipes gives you inspiration to shop & cook delicious food for family and friends every day of the week. it's fun & easy! Whether you are looking for quick & easy meals or food for special moments - the MyGreatRecipes app and website gives you America's most delicious recipes & food at your fingertips! The question "What's for dinner?" will now always have an answer!