They may be trendy, but naked cakes are beautiful and easier to make. The minimal design allows for fruit and flowers, as well as a delicious flavor, to become the main focal point of the dessert.
By Annelise McAuliffe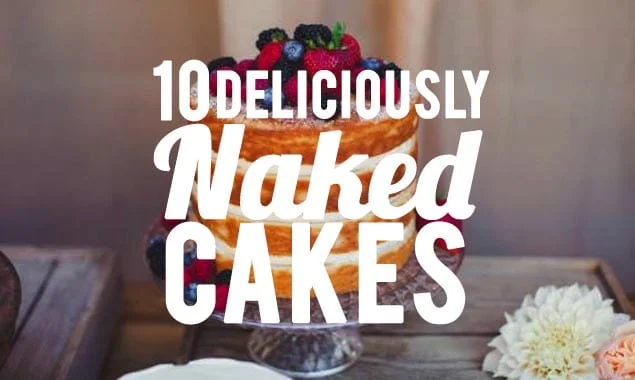 They may be trendy, but naked cakes are beautiful and delicious. Don't be afraid to keep it simple! The minimal design allows for fruit and flowers to become the main focal point of the dessert. And they're not just for weddings. These frosted-free cakes are easy to make at home, and you don't' have to worry about spending an hour smoothing frosting around the sides.
Choose your fillings not only on flavor, but also based on appearance and overall colors. It is nice to have different colored cakes and fillings to add to contrast to the complete design. For more a intricate look, cut your cake layers in half or more to create more stripes of cake and filling.
1. Chocolate Raspberry Cake
This cake is gasp-worthy and not because you have a naked dessert on your table. The rich chocolate cake and vibrant raspberry buttercream make an unstoppable pair. Top with fresh raspberries, powdered sugar, or chocolate shavings for simple decor. Get the recipe here.
http://www.mybakingaddiction.com
2. Champagne Layers
Toast to a special occasion with a golden-vanilla champagne cake spread with smooth champagne buttercream. With the neutral palate, this cake can be garnished with just about anything to add color and flavor. We recommend plenty of fresh fruit. Get the recipe.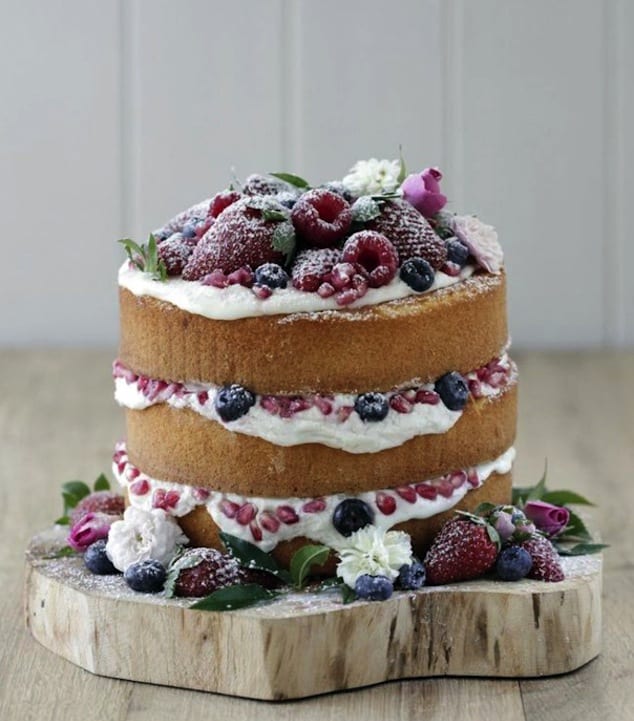 http://hellomay.com.au
3. Salted Toffee Coffee Cake
It may sound like a $10 Starbucks drink, but it is way better. Alternate layers of vanilla, toffee, and coffee flavored chiffon cake with salted toffee whipped cream. Get the recipe here.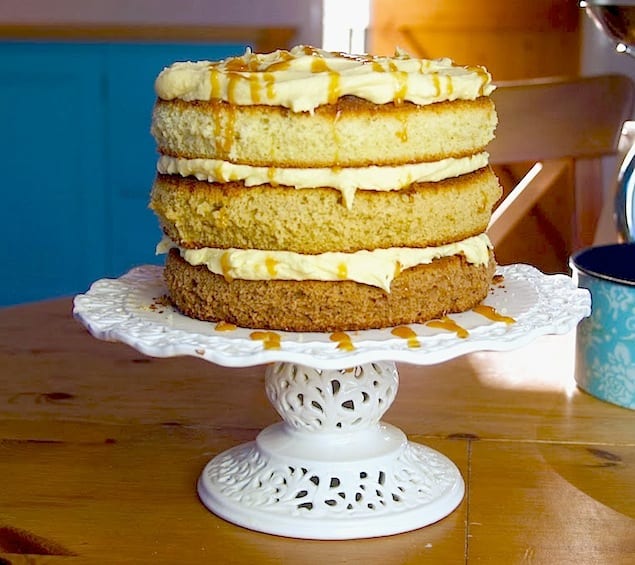 www.belleaukitchen.com
4. Strawberry Honey Stack
Adding lemon zest and honey to the traditional vanilla sponge cakes springs out the flavors of the fresh strawberries. Keep the flavors lighter and ditch buttercream for fluffy honey-lemon whipped cream. Try this recipe.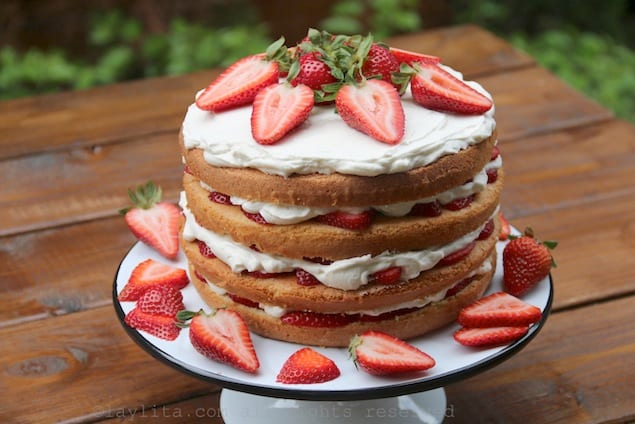 laylita.com
5. Caramel Layer Cake
What doesn't go with caramel? That being said, be creative with your filling and cake flavors. Perhaps stirring in some pretzel pieces, or toasting hazelnuts to garnish or to be ground into flour for the cakes. Get a recipe.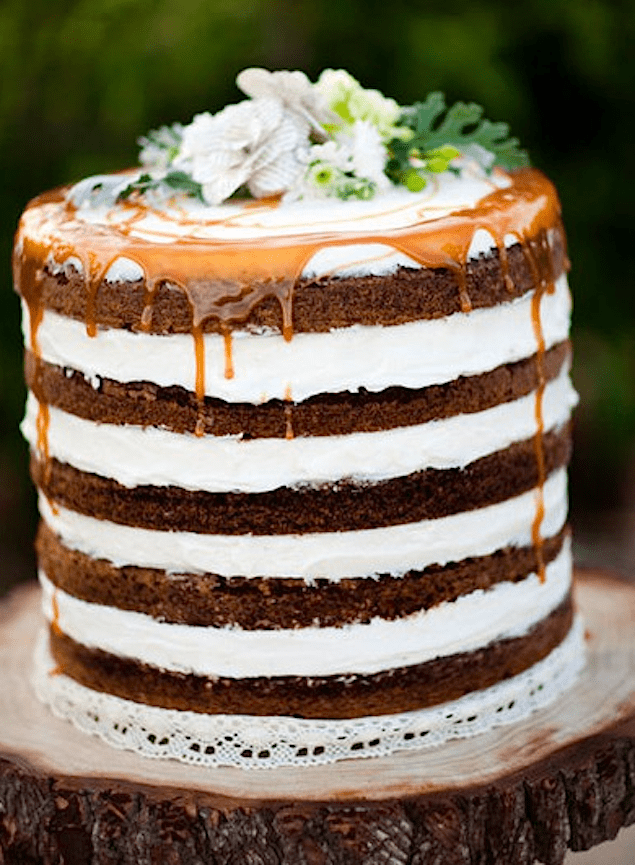 afirstclasswedding.com
6. Peanut Butter and Chocolate Popcorn Cake
Peanut butter cake with chocolate chips is layers with a salty peanut butter and chocolate frosting. The icing on the cake is that there is no icing at all, but rather perfectly popped popcorn that looks deliciously fun, too. Get the recipe. Or try the extra chocolate version.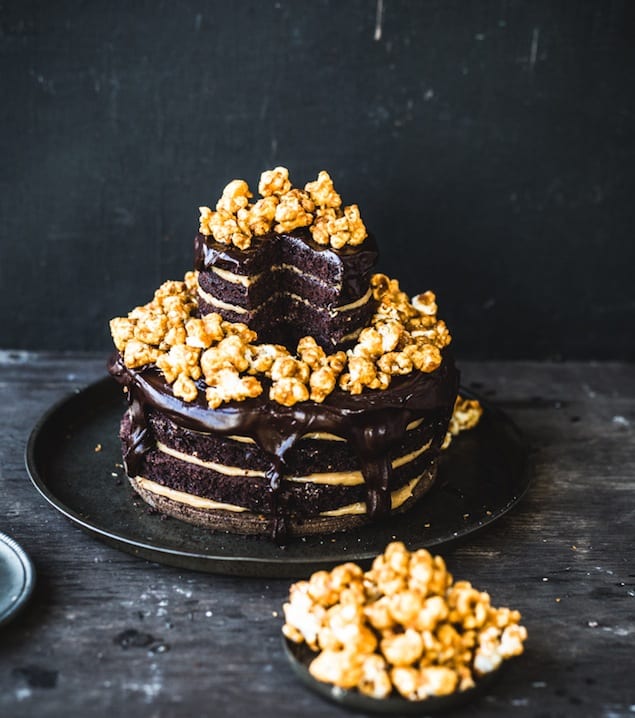 www.topwithcinnamon.com
7. Unfrosted Carrot Cake
Make this untraditionally naked carrot cake with a brown sugar cream cheese frosting smashed between the layers. For a vibrant garnish, peel a carrot and place the shreds in a bowl of ice water. The cold liquid will cause the peels to curl. Top with pomegranate seeds and the carrot curls. Get the recipe here.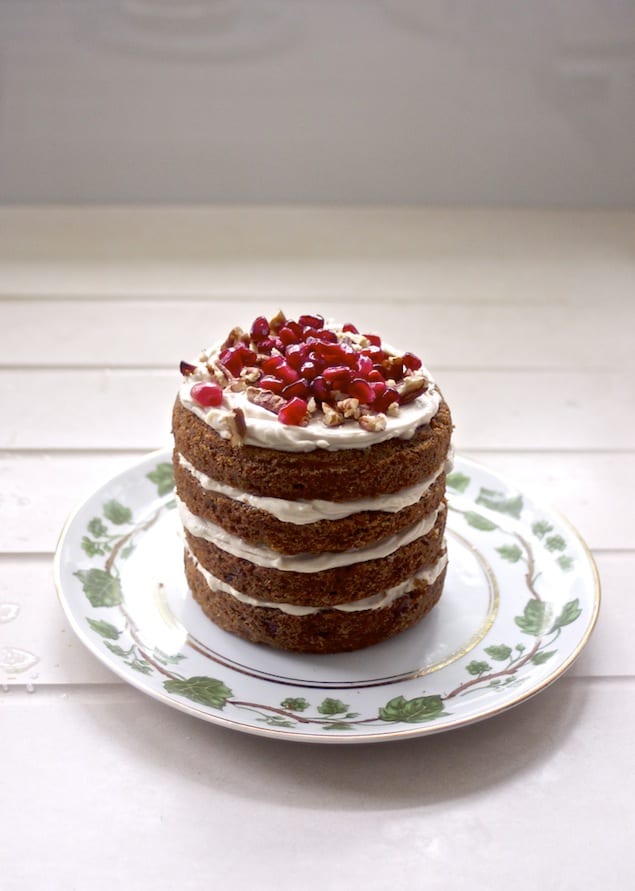 http://pearnuallak.com
See Also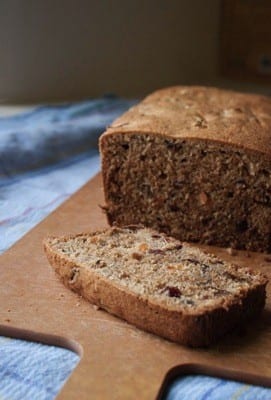 8. Lemon Curd Layers
Make a vanilla cake studded with fresh raspberries and plenty of lemon zest. To add to the tang, the layers are alternated with lemon curd and lemon buttercream. Top with fresh raspberries and lemon peels. Try this recipe.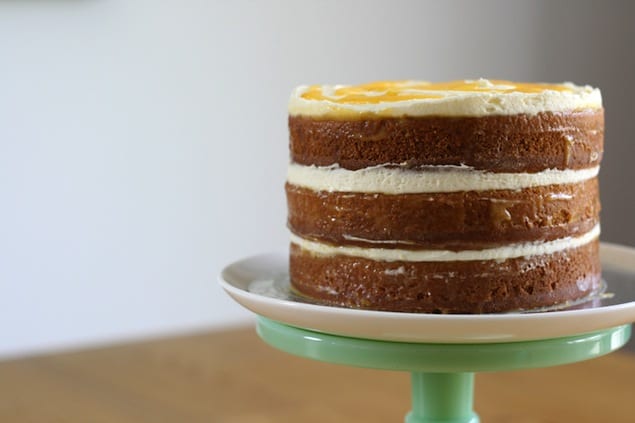 madefromscratch.co.nz
9. Banana Pecan Cake
With a pecan caramel cream, that comes with a punch of rum, this tower is like a cream pie in cake form. Be sure to use overripe bananas for the cake to ensure a rich banana flavor. Garnish with toasted pecans. Get the recipe here.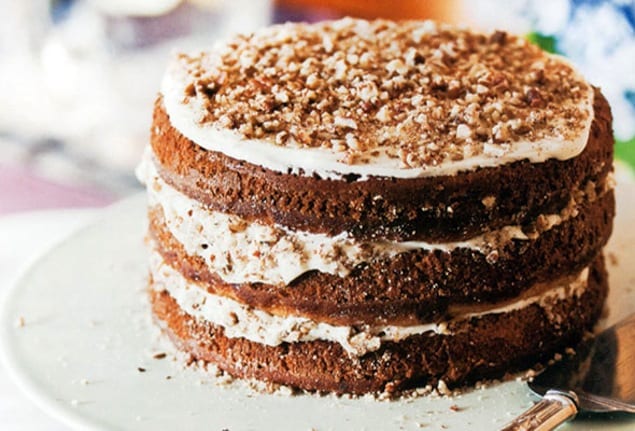 leitesculinaria.com
10. Double Chocolate Cake
This may be the world's best cake. The moist cake and oh so rich chocolate icing makes this cake to die for. Try adding fresh fruit and chocolate shaving for the visual wow. If you choose not to, the flavor will make up for every single visual shortcoming you may be worried about. Get the recipe.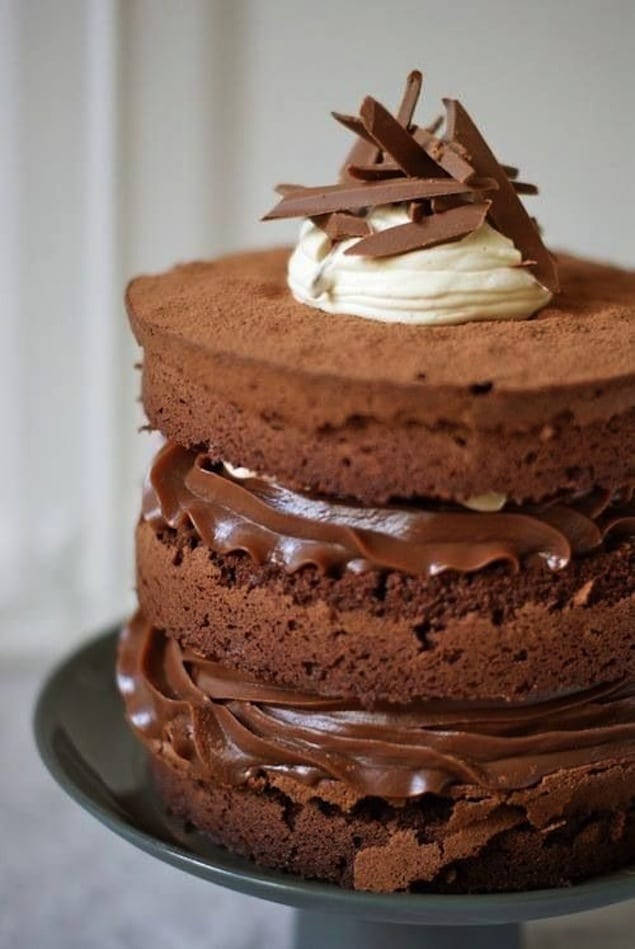 www.pinterest.com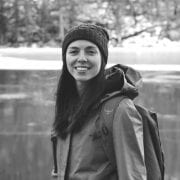 Annelise McAuliffe
Mandatory family outings to the Detroit farmers' market and nightly home-cooked meals cultivated Annelise's respect and curiosity for food. A graduate of The Culinary Institute of America, she spends her free time in New York City recipe testing, eating breakfast all day, and dreaming up international culinary adventures.