A perfect summer picnic side dish. Let is marinate in the fridge for even more flavor.
By Robin Runner
Okay so you're at a summer picnic and the buffet of salads are laid out before you. What do you gravitate towards? I admit, I've never been into creamy salads (I never liked mayonnaise). I love bean salads! I recently had one at a swim meet that was so shockingly good I thought I would whip up my own version. Beans are an awesome way to get protein. This recipe is so easy to make and only gets better when it marinates in the fridge for a day or two. My husband and I would eat this for dinner and for the rest of my family, I would serve it as a side dish. Easy and perfect summer dish. And use fresh herbs from your garden for extra summer freshness. You can sub out the basil for parsley or cilantro.

Garlic and Basil Three Bean Salad
A perfect summer picnic side dish. Let is marinate in the fridge for even more flavor.
Ingredients
1 – 14 ounce can of organic chick peas
1 – 14 ounce can of Northern beans
1 -14 ounce can of dark red kidney beans
1 handful of fresh basil leaves, washed and chopped
4 cloves of raw garlic, finely minced (use more or less per your preference)
1 bell pepper (whatever color you prefer)
2 spring onions, finely chopped
Juice from one lemon
Olive oil
1 teaspoon of Dijon mustard (I used Maille)
Salt and pepper
Instructions
Drain all of the cans of beans and rinse well with cold water. Let drain out for a few minutes then add to a large serving bowl.
Then add the remaining ingredients. The olive oil I didn't measure out but just did a few circles around the bowl (maybe about 2 tablespoons). Mix well. The flavors will develop over a few hours or days.
Give it a good stir before serving and adjust the salt and pepper accordingly. If you need additional olive oil, add it sparingly.
Cover and refrigerate.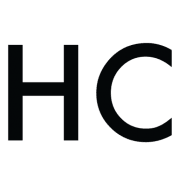 Robin Runner
Robin Runner is the blogger behind www.kneadtocook.com. She grew up around two of her greatest inspirations, her Italian grandmother and her aunt. Both believed in farm to table foods, purity in nature and love as the main ingredient for anything on their menu. Today, Robin is a strong advocate of farming and buying local ingredients, as well as composting to help repurpose food scraps into rich soil for our garden.