Grilled Lemon Shishito Peppers. Vegan. Gluten Free.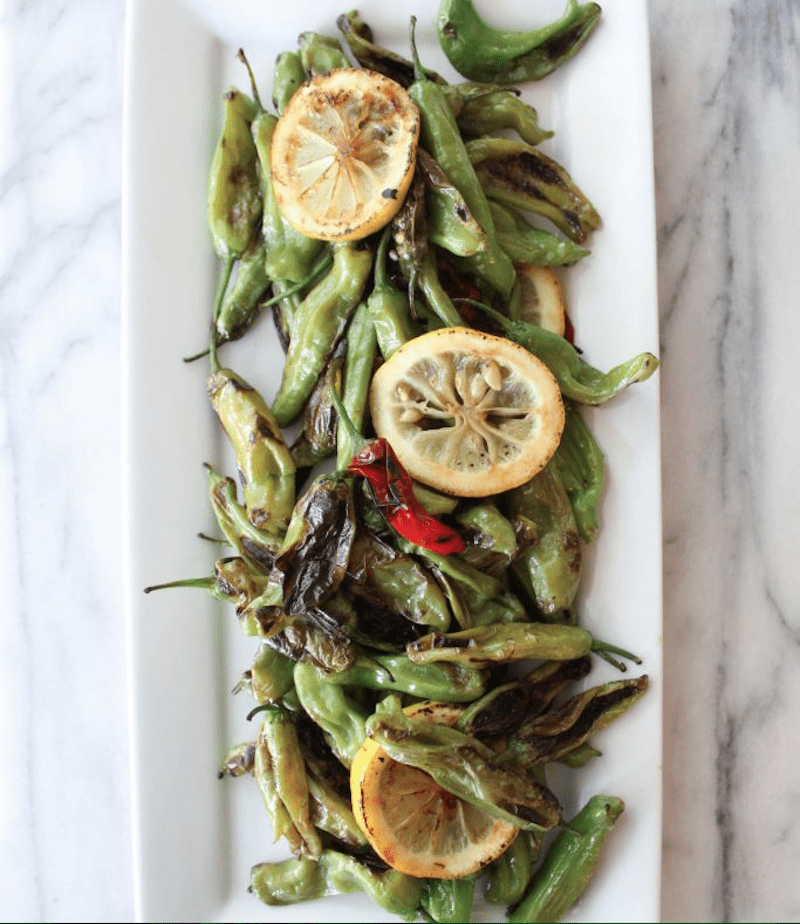 Haven't seen or heard of these beauties?  No worries, once trying you'll never forget them.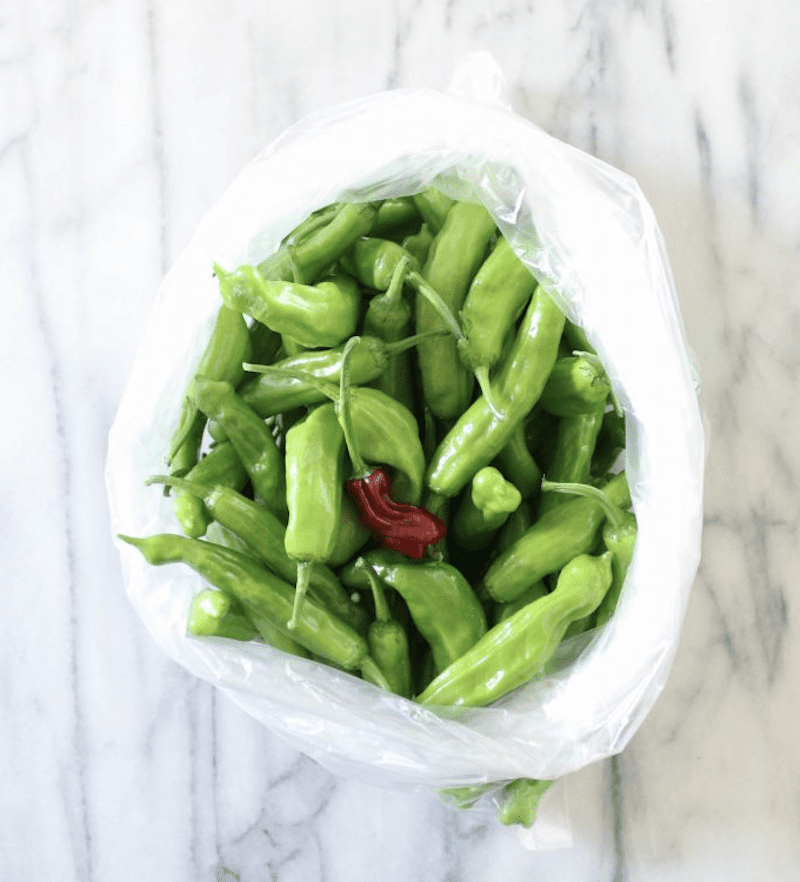 Shishito peppers are small, finger length, slender and thin walled peppers. One in about 10 are spicy but most are mellow.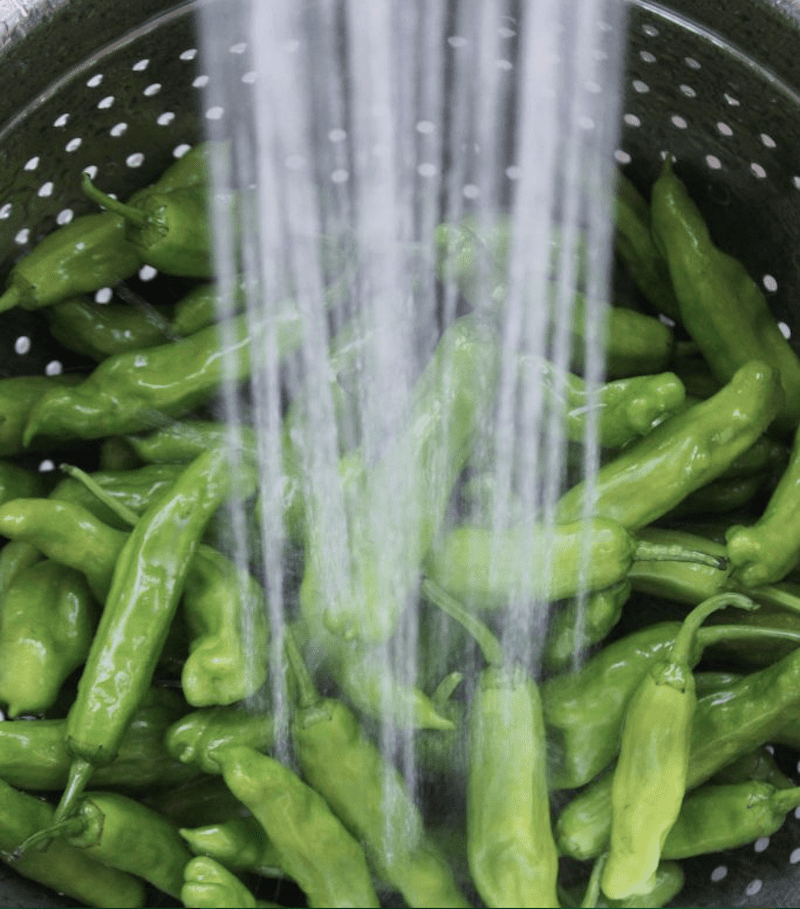 Very low in calories, I use these as an appetizer or on my taco bar. These take mere minutes to prepare and devour so make sure you buy a hearty supply.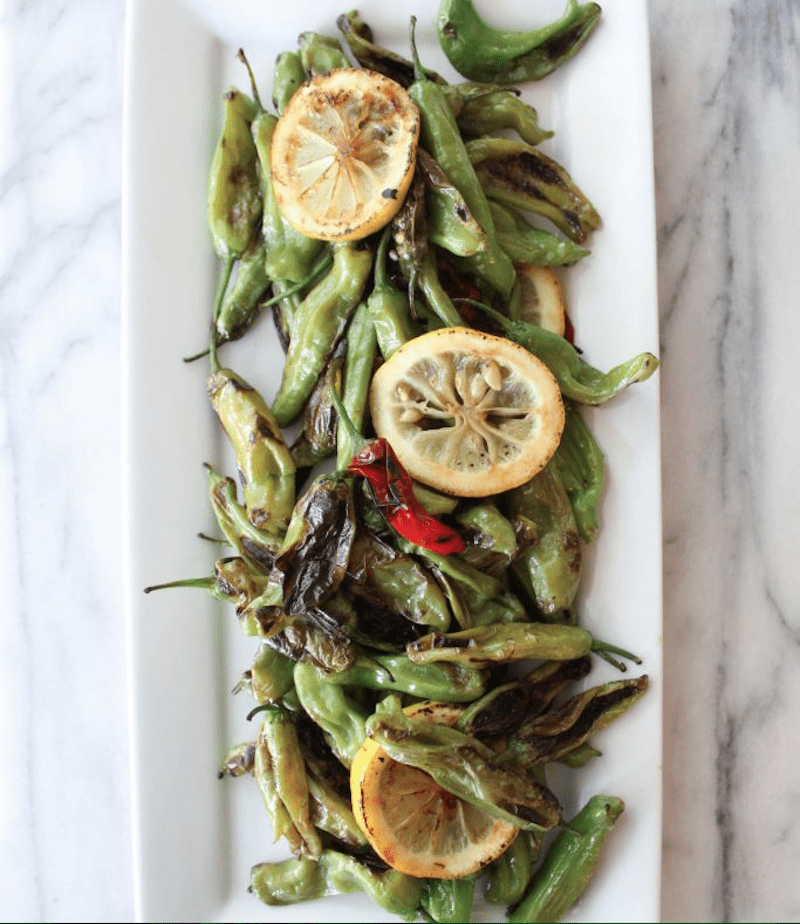 I find these at my local farmer's market or Asian market. I hope you venture out and give these a whirl.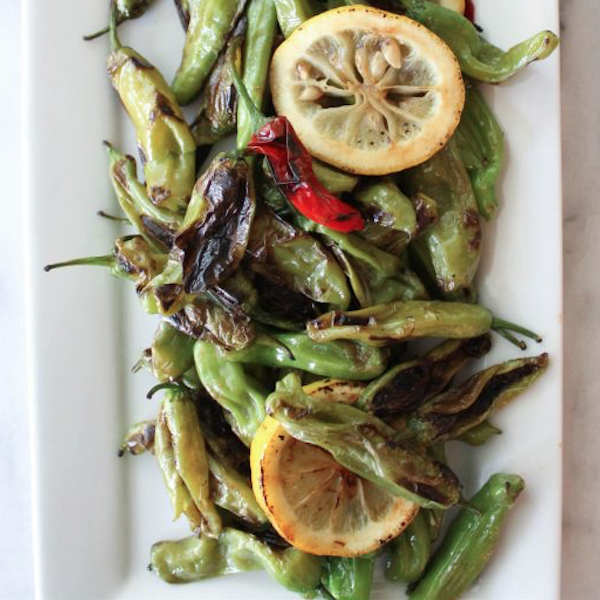 Robin Runner
Ingredients
Quart

or more of Shishito peppers

Salt

Lemon slices

2-4

Olive oil
Instructions
Wash your peppers thoroughly. While the peppers dry out a bit, place a sauté pan over medium to high heat (no oil).

While your peppers are sitting in your colander, drizzle with a tiny bit of oil (think 1 teaspoon) and sprinkle with salt. Toss with your hands then dump into your pan (be cautious).

Add some lemon slices and sear the peppers until they begin to blister. Keep tossing every few minutes.

Once they look decently blistered remove from heat and place on a platter. Sprinkle with extra salt and a squeeze of more lemon juice. Serve and enjoy!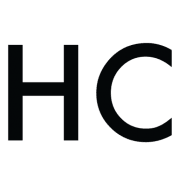 Robin Runner
Robin Runner is the blogger behind www.kneadtocook.com. She grew up around two of her greatest inspirations, her Italian grandmother and her aunt. Both believed in farm to table foods, purity in nature and love as the main ingredient for anything on their menu. Today, Robin is a strong advocate of farming and buying local ingredients, as well as composting to help repurpose food scraps into rich soil for our garden.