What is coconut water kefir? Read on to learn more about the ultra-hydrating ingredient in this smoothie that is perfect post-workout to help you recover.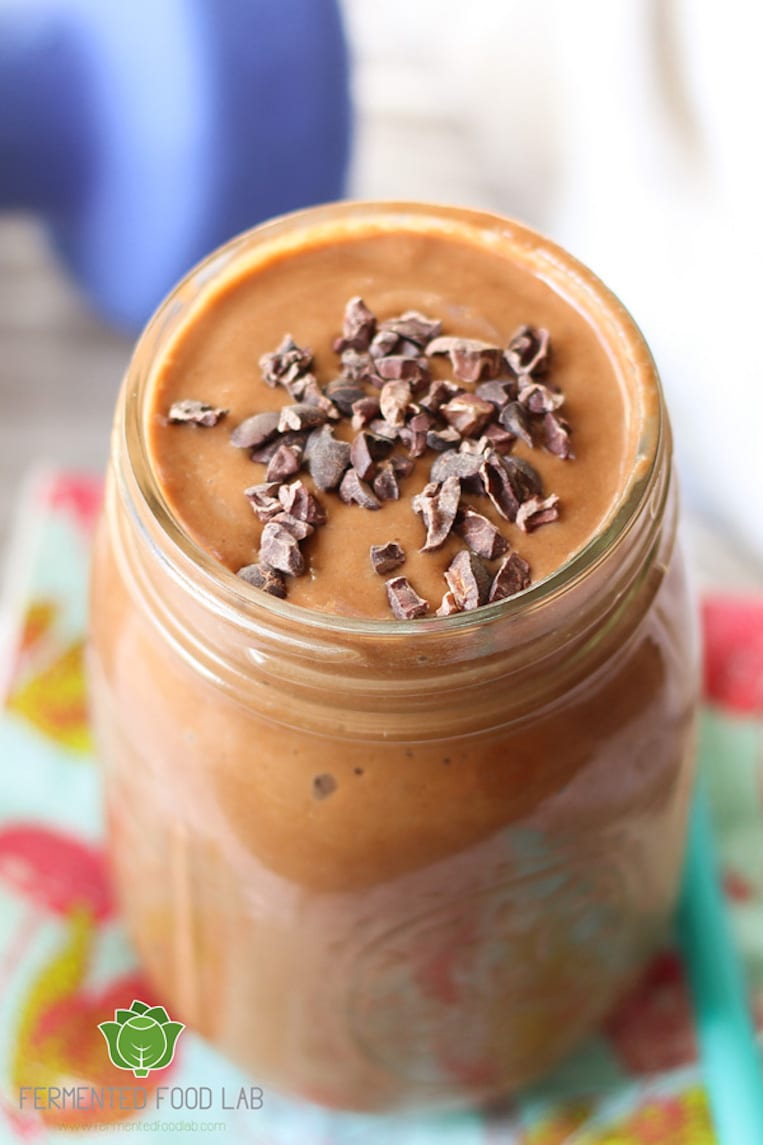 This recipe reminds me of the chocolate banana ice cream I make in the summer with frozen bananas, raw cacao and cacao nibs, except it is jam packed with magnesium, potassium, probiotics and other minerals and vitamins the body needs after a workout. This smoothie will not only help you recover quickly, it is very satisfying. The creamy texture and richness of the chocolate make it taste like a dessert.
Smoothies are one of my strengths and I've been making them for years now. They are an easy way to get a large amount of superfoods into your body quick and easy. I mostly make green smoothies, like this probiotic green smoothie, but I like to mix it up once in awhile to feed my body a variety of vitamins and minerals.
This smoothie tastes like a dessert more than your typical smoothie and it will fill your body with minerals, electrolytes and protein to help you recover. It will also banish your hunger immediately.
The Benefits
Coconut water kefir is a suped-up version of coconut water. It is fermented using water kefir grains or a kefir starter. Coconut water is very hydrating and packed with electrolytes and minerals. When you ferment it using kefir grains or a culture starter it has the added effect of helping your body absorb the minerals and vitamins more efficiently. You can learn more about coconut water kefir in my post, "How To Make Coconut Water Kefir".
Banana's as you probably already know are full of potassium and help protect against muscle cramps. They are also used to sweeten this smoothie.
Avocados also contain potassium along with B vitamins, offer a healthy fat and make this smoothie rich and creamy.
Raw Cacao is a superfood that contains antioxidants, magnesium, iron and fiber. It's the raw, unprocessed form of chocolate and has none of the bad additives that most chocolate powder contains.
Collagen hydrolysate is 90% protein and is great for joints, hair, nails, skin and helps regulate metabolism. It has 11 grams of protein in each serving. I add it to my smoothies and even my coffee every morning. This stuff is fantastic!
This ultra-rich and creamy Post Workout Chocolate Coconut Kefir Smoothie is packed with the nutrients you need to recover quickly from your workout. The ingredients that make this smoothie a powerhouse are the coconut water kefir, raw cacao and collagen hydrolysate. I keep these well stocked in my pantry at all times and use them in other recipes too. They are a must for maintaining a healthy body and mind.
See Also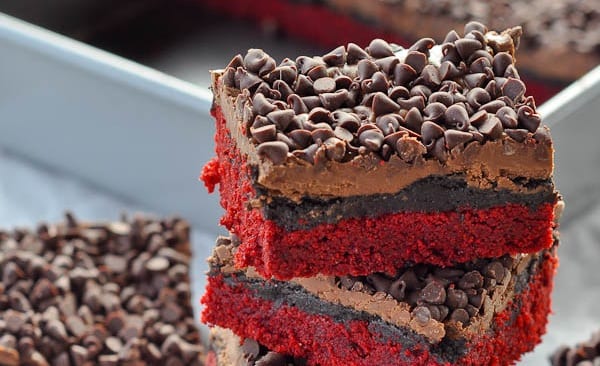 Try making this smoothie after a tough workout and you will instantly feel satisfied and content. Your body will thank you.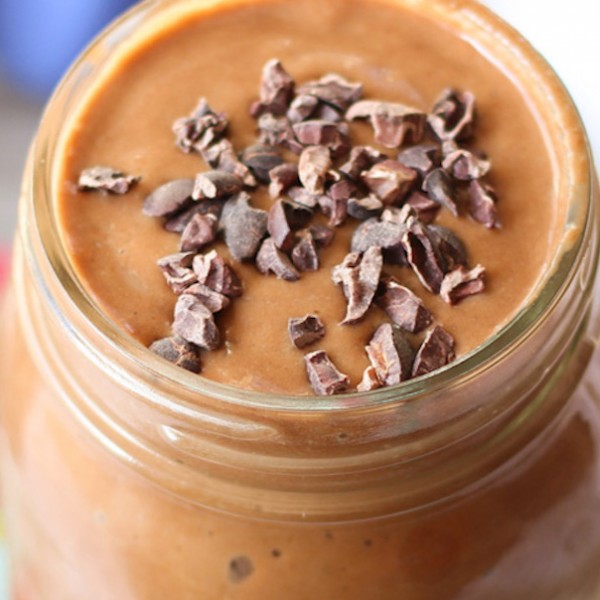 Danielle Johnson
Ingredients
1

Cup

Coconut Water Kefir

see the link above to learn how to make this

2

Frozen Bananas

½

Avocado

2

tbsp

Raw Cacao

2

tbsp

Collagen Hydrolysate

Raw Cocao Nibs

optional
Instructions
Put all ingredients into a high speed blender or vitamix.

Pour into your favorite glass

Top with raw cacao nibs (optional)

Enjoy!
Notes
If you don't want to make coconut water kefir, you can use plain coconut water, water kefir or Body Ecology's Coco Biotic drink.
I assure you that coconut water kefir is really easy to make and has multiple health benefits. I drink it daily.
Danielle Johnson
Hi! I'm Danielle, I started Fermented Food Lab to educate and bring awareness of the health benefits of eating traditionally fermented foods. My goal is to get more people to try fermentation and love it. It's also a place where I can share what I invent in my kitchen, which I call, "the lab", because I always have something unique and new fermenting on my counters.