The Life Changing All Day Bacon Menu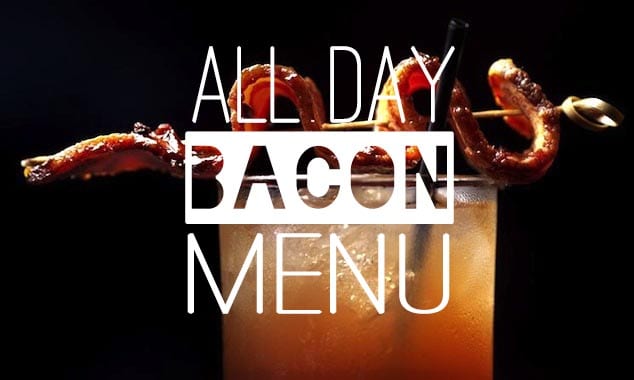 What could be better than a whole day sprinkled, wrapped, and cooked in bacon? No need to drool any further, we have you covered. From breakfast to a late-night dessert, we have created an all day bacon menu to satisfy all the pork lovers out there.
By Annelise McAuliffe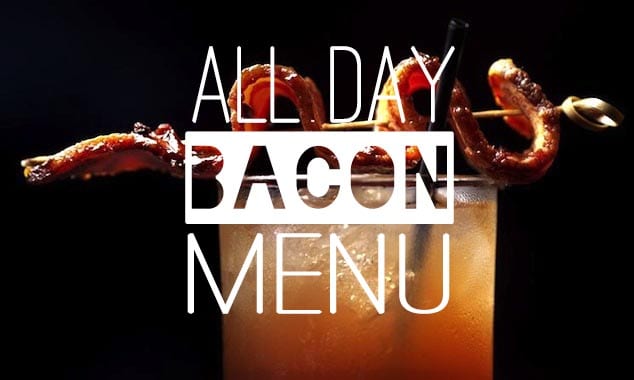 What could be better than a whole day sprinkled, wrapped, and cooked in bacon? No need to drool any further, we have you covered. Bacon all day, everyday. Or at least a recipe for every meal. From breakfast to a late-night dessert, we have created an all day bacon menu to satisfy all the pork lovers out there. What are you waiting for? Get cooking, the more time you waste the less bacon you get to indulge in.
---
Breakfast: Bacon, Egg, and Cheese Breakfast Totchos
Forget hash browns, boring strips of bacon, and a fried egg sitting neatly beside one another on a plate. Throw them all together on top of tater tots and kick off a day of bacon the right way! When you combine a classic breakfast sandwich with tater tots, and plenty of bacon, something magical happens. Get the recipe
here
.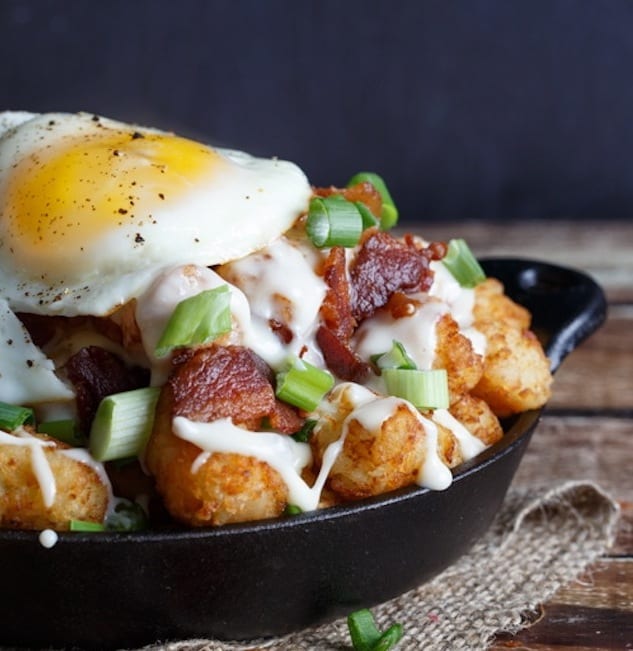 ---
Lunch: Bacon and Bourbon Grilled Cheese
This is no ordinary grilled cheese with bacon. Your bacon-obsessed mind will be slightly distracted by the gooey, stringy cheese curds melting between the toasted bread. But lo and behold, that bourbon bacon will bring you right back to pig land and you may never leave.
Get the recipe here.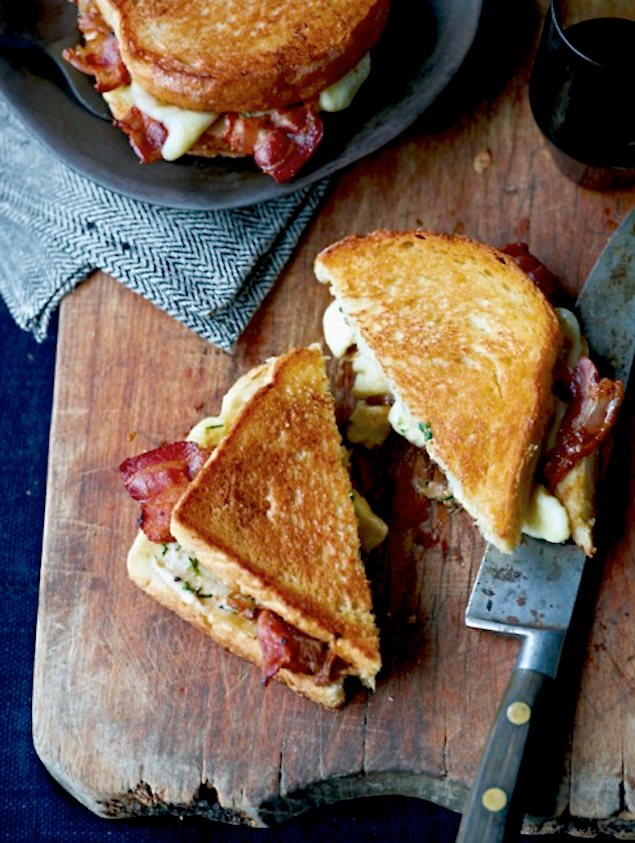 http://blog.whiskeydisks.com
---
Snack: Bacon Wrapped Enoki
There are simply too many hours between lunch and dinner to go without bacon. How about a quick bacon-wrapped snack? These enoki mushrooms are easy to enjoy. Just wrap in bacon, brush with a soy sauce, and bake until sizzling. Enjoy these tasty bites with radish sprouts for a fresh combination.
Get the recipe here.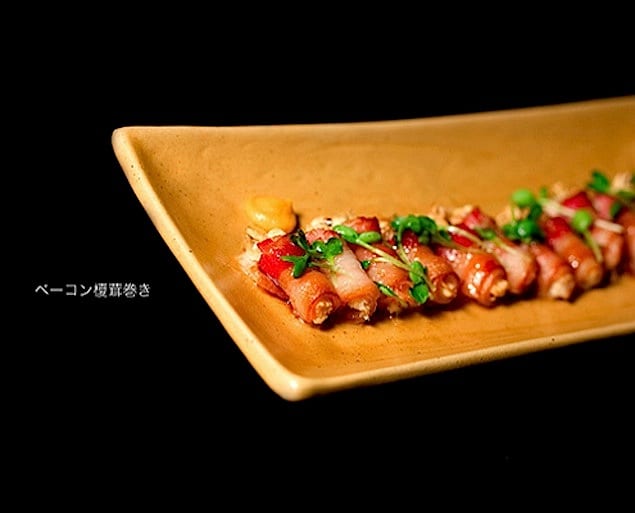 ---
Dinner: Asparagus Salad with Bacon & BLT Bacon Jam Tartlets
Let bacon be the star at dinner, too. Get your fill of greens with a tender asparagus salad sprinkled with a mustard dressing, hazelnuts, and best of all, crispy bacon.
Get the recipe here.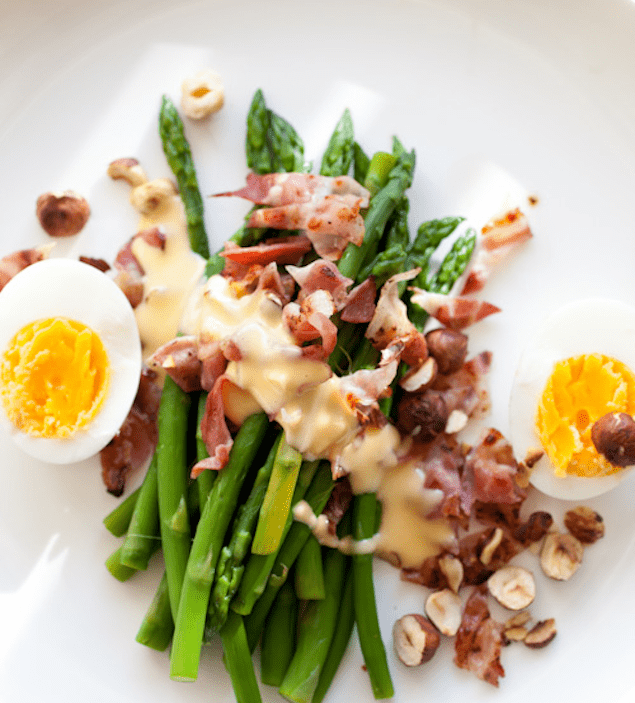 Eat on with a BLT, but not in sandwich form this time. This tart will remind you of a salty, bacon pizza, but better inside the crunchy tart crust. Filled with a brandy bacon jam and topped with tomatoes and basil, these tarts are sublime. Grab some balsamic and get ready to redefine you idea of a BLT. Get the recipe here.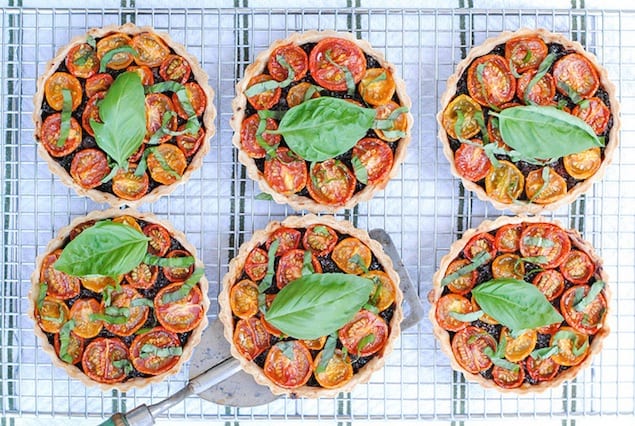 ---
Nightcap: Orange Blossom Bacon and Egg Cocktail
A true bacon lover would never turn their nose up at a chance to engorge in the salty pork, even if that means drinking with it. Spiked with bacon-infused gin, this orange and honey blossom cocktail with shaken egg whites and lemon juice is perfect for brunch or for the last sweet sip of the day.
Get the recipe here.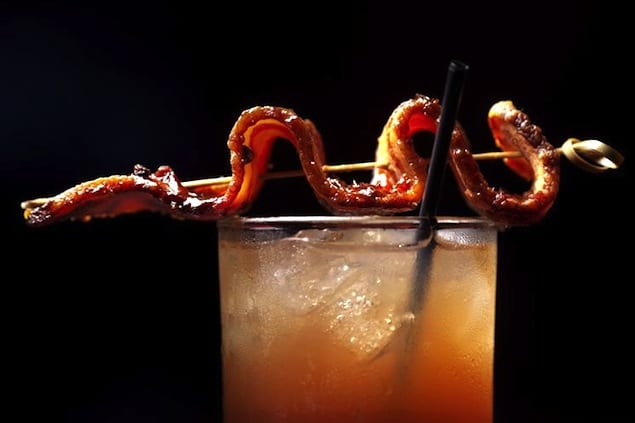 blog.forkling.com
---
Dessert: Sweet Corn and Candied Bacon Ice Cream with Salted Bacon Cookies
Bacon desserts should be all about the flirtatious balance of sweet and salty. If you're going to have a day of bacon, please, go out with a bang.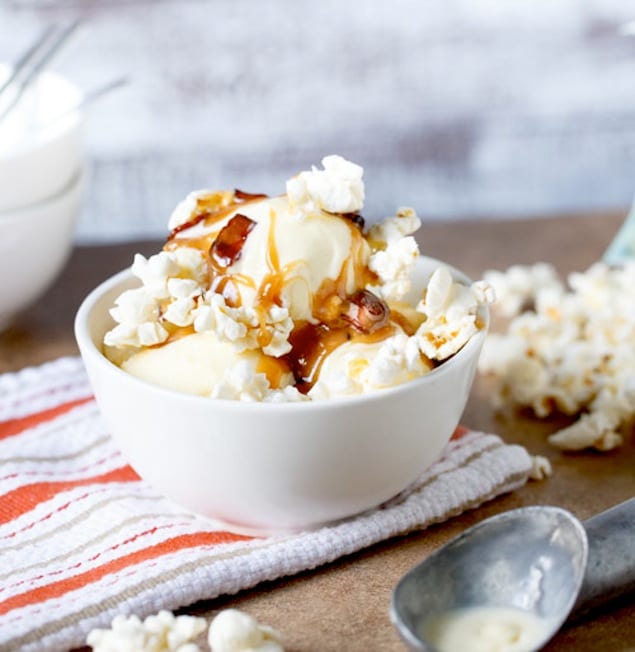 We love these two desserts, but what we drool even more over, is the thought of putting them together. Sweet corn and candied bacon ice cream smashed between two chewy, salted bacon cookies. Now that's an ice cream sandwich. Get the ice cream recipe here. Find the chocolate chip cookie recipe here.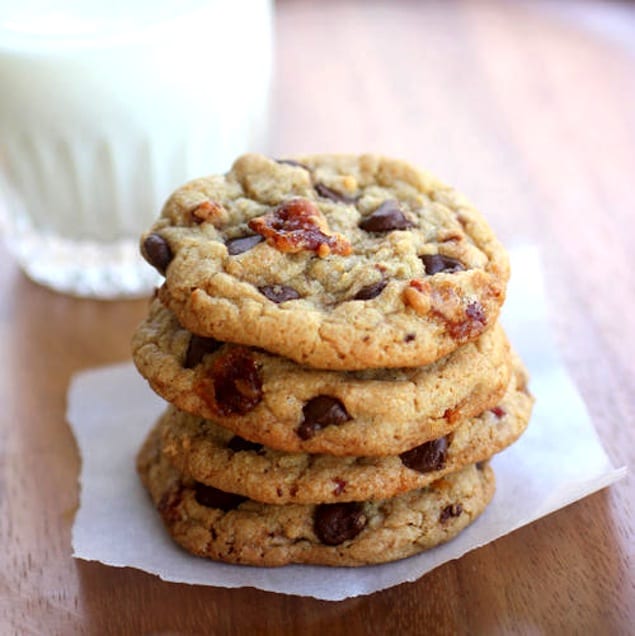 www.tablespoon.com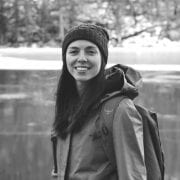 Annelise McAuliffe
Mandatory family outings to the Detroit farmers' market and nightly home-cooked meals cultivated Annelise's respect and curiosity for food. A graduate of The Culinary Institute of America, she spends her free time in New York City recipe testing, eating breakfast all day, and dreaming up international culinary adventures.