This Sonoma, California restaurant, LaSalette, headed up by Chef Manuel Henrique Azevedo serves delicious Portuguese dishes. Try your hand at making your very own Dungeness Crab Empadas wrapped in buttery puff pastry.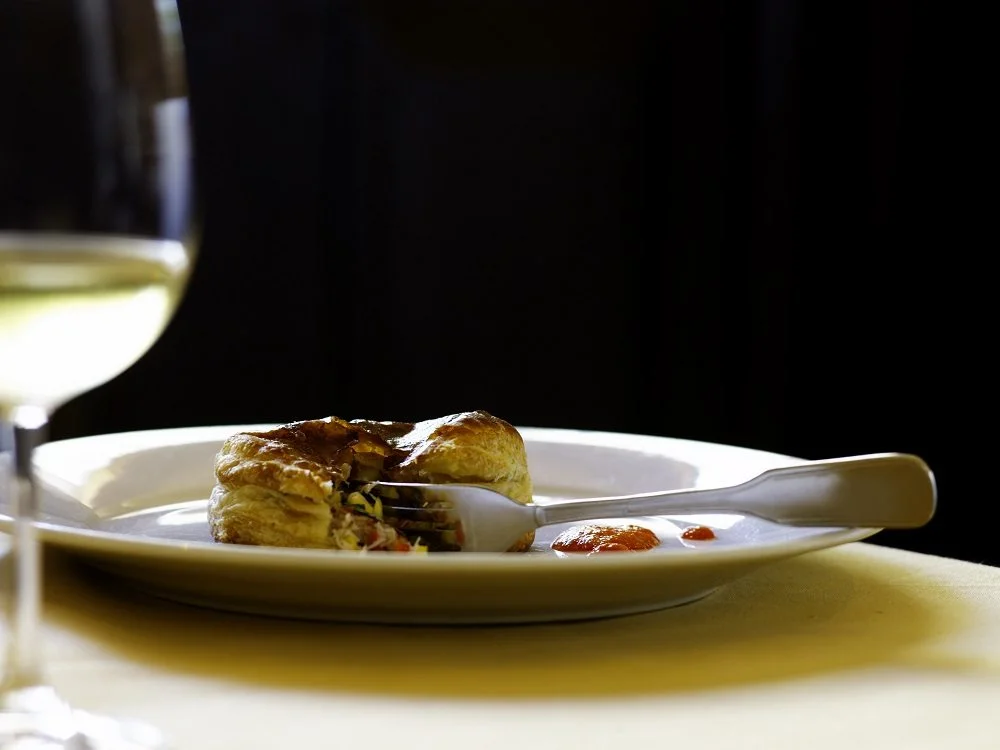 If you've ever tried the Dungeness Crab Empadas at LaSalette, Sonoma Valley you can stop reading right now and just head to the recipe below.  If not, here's some background on the fabulous restaurant and the chef who owns it.
Chef Manuel Henrique Azevedo's roots are firmly planted in Sonoma Valley and his passion for the cuisine of his ancestral home of San Miguel island in the Azores heats up in the kitchen of LaSalette, one of his four restaurants. He's a tireless advocate for Portugal and the Azores through his tenure as Director and former President of the Sausalito Portuguese Cultural Center; an author and publisher; and an entrepreneur who opened his fourth restaurant in 2016.
The Restaurant
LaSalette, named for his dear mother gives off a warmth of spirit through its design using wood and custom Portuguese tile in an intimate setting. As soon as you are cozied in at your table and take a look at the menu, you start to understand how cuisine from the Azores and Portugal works really well using the fresh ingredients from Sonoma Valley's nearby farms and the Pacific Ocean. Olive oil, tomatoes, sweet onions, and garlic; cornerstones of Portuguese cuisine are all available in the Sonoma Valley.
Wine List
The LaSalette wine list is also something special. Most of us are not too familiar with Portuguese wine outside of Portugal, nor are the best ones easy to find. If you just want to have a wine sampling LaSalette offers two Portuguese wine flights; one white, one red. The wine list is divided into several descriptors from "Light Whites" to "Powerful Reds" and you can ask your knowledgeable server for help if undecided. There are many wines offered by the glass so you can create your own menu pairings. Local Sonoma and other California regional wines are well represented.
The Cuisine
Chef Azevedo opened LaSalette in 1998. And its longevity and popularity with locals is proof of what's going on in the kitchen here. Billed as "Cozinha Nova Portuguesa"- Modern Portuguese cuisine; the kitchen turns out traditional dishes like Bacalhau no Forno (baked cod casserole) with a twist. For instance when last on San Miguel I visited a small town and had octopus. It was huge and purple because it had been boiled in red wine. Served along side some watery cabbage and potatoes; I managed to eat most of it but wouldn't order it again. Here at LaSalette the octopus is treated delicately. Roasted in a wood -fired oven and served with sweet onion puree, a drizzle of red wine vinegar and a fried potato, it is a succulent starter.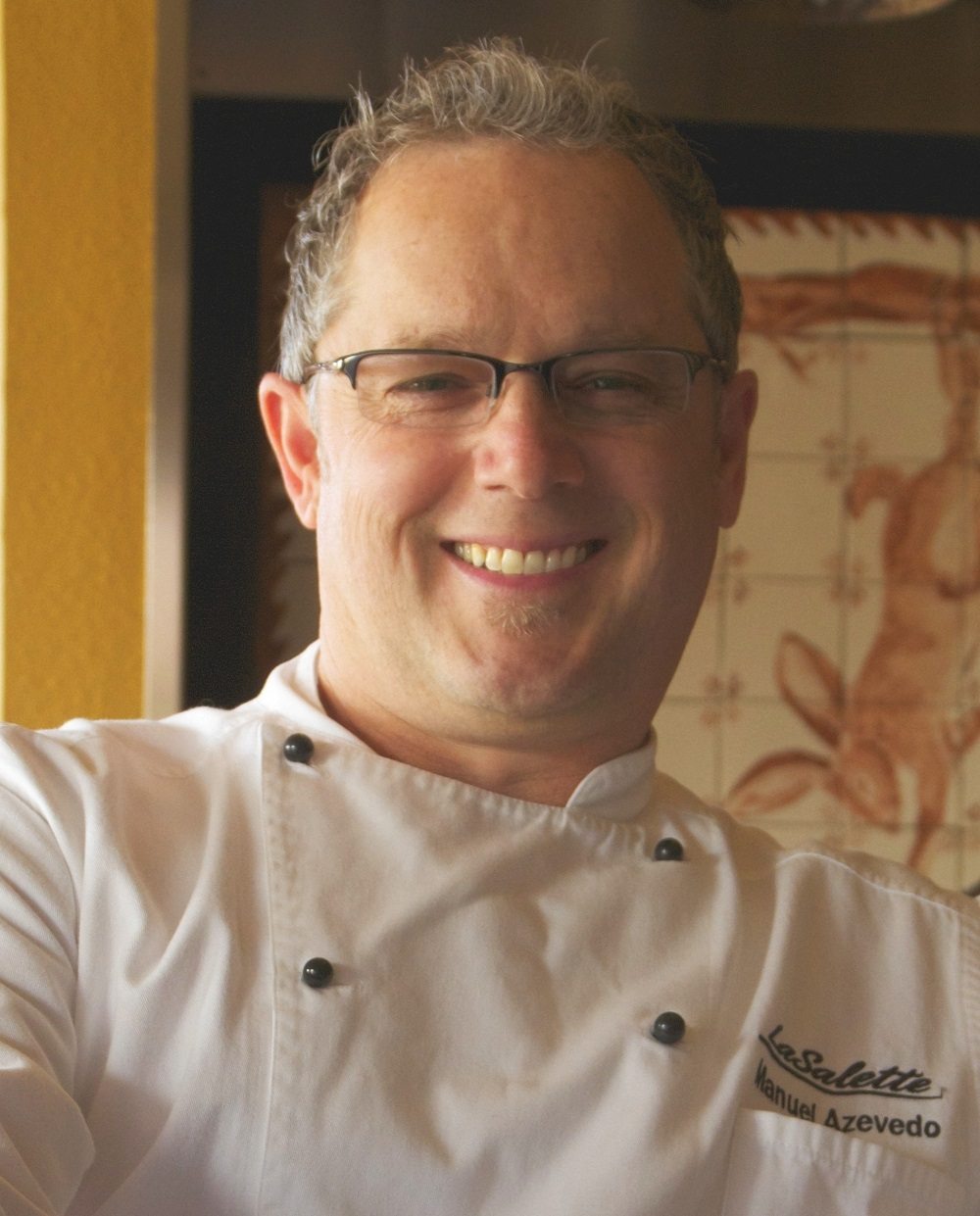 Recipe Flavors: Dungeness Crab Empadas
For our recipe, Chef Manuel H. Azevedo's take on traditional Empadas is stuffed with delectable Dungeness Crab from the Pacific Ocean. The flavors of crab, fennel, bell pepper, shallots and fresh corn combine inside a flaky puffy pastry crust for Empadas that are ethereal. Chef Azevedo comments about this dish, "Puff pastry never fails to bring a smile to our diners' faces – there's just something about it that enhances whatever it contains. The subtle, pleasing buttery flavor and ultra-satisfying crispy and flakey texture of the pastry is the perfect complement to this juicy filling, which accentuates the sweetness of the crab by balancing it with a little acidity and smokiness.
See Also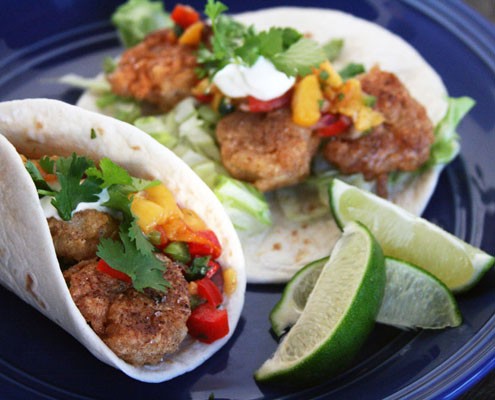 Chef's Tips
I strongly recommend grilling (and slightly charring) the corn for this reason, but you can use steamed corn cut off the cob. Traditional empadas tend to be a little smaller than this recipe calls for, as here the parcels are more in the style of turnovers. If you prefer a smaller puff pastry to filling ratio, you can use a 4 ½-inch-diameter ring cutter. If you're happier with more pastry, just cut the puff pastry sheets into 4 ½-inch squares instead.
Store-bought puff pastry works great with this, but remember to handle it as little as possible to minimize warming it with your hands and don't let it come to room temperature. It's best to thaw it out in the fridge slowly. When you're working with the pastry and you find it's becoming too soft, just return it to the fridge for 5 minutes. For maximum crispiness it's helpful to put the empadas in the fridge for half an hour, or the freezer for 15 minutes, just before you're ready to bake it. You can also make the empadas ahead of time and store them the freezer. Then before you bake them, thaw them in the refrigerator for about 4 hours and they'll be just right."
Open for lunch and dinner, a meal at LaSalette is a must-do when you visit Sonoma Valley. www.lasaletterestaurant.com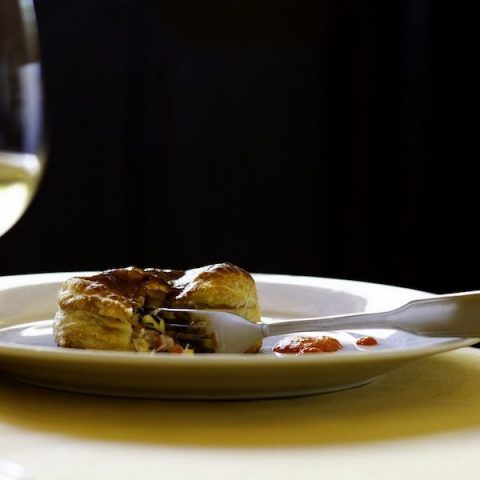 Dungeness Crab Empadas
Chef Manuel H. Azevedo
Chef Azevedo comments about this dish, "Puff pastry never fails to bring a smile to our diners' faces – there's just something about it that enhances whatever it contains. "
Ingredients
2

10-inch by 15-inch puff pastry sheets

1 ½

cups

160 grams Dungeness crab meat (or other delicious crab meat)

¼

cup

37 grams or about 1 small small diced bell pepper

1

tablespoon

10 grams or about 1 medium finely dice shallot

2

tablespoons

15 grams finely diced fennel bulb

1

clove

garlic

minced

½

cup

73 grams grilled and cut off the cob corn

¼

cup

15 grams chopped flat leaf parsley

2

teaspoons

9 grams lemon juice (plus extra for brushing pastry dough)

2

tablespoons

28 grams vegetable oil

½

teaspoon

3 grams rice vinegar

Pinch

of ground cumin

optional

Fine sea salt

Freshly ground white pepper

1

large egg

for brushing

Mild salsa or tomato sauce

optional
Instructions
Combine the crab meat with the bell peppers, shallot, fennel, garlic, corn, parsley, lemon juice, vegetable oil, cumin, and rice vinegar in a bowl.

Enhance flavor with a generous amount of salt and pepper.

Place the puff pastry on a lightly floured work surface.

Cut as desired (see note above) and fill each open parcel with about 3 tablespoons of the crab mixture.

Brush the pastry edges with lemon juice, fold, and crimp.

Either store in the freezer or chill in the refrigerator until ready to bake.

To serve: Heat oven to 400 degrees Fahrenheit (204° C).

Remove empadas from the refrigerator and brush the tops of each with the egg.

Bake on a sheet tray in the middle of the oven until nicely browned, about 20 - 25 minutes, rotating the sheet tray halfway through baking.

Serve with a pool of mild salsa or tomato sauce if desired.
Michelle M. Winner
Michelle was born with a fork in her hand. As a culinary travel writer and confirmed foodophile she delights in the world-wide discovery of new flavor profiles, spices, salts and herbs. Based in one of the world's foodie meccas; Portland, Oregon, not far from "Pinot Noir Heaven" Michelle shares culinary travel and chef's recipes. Her photography has appeared in Saveur Magazine and she has contributed culinary travel articles to Forbes online, WSJ online, Business Insider, Condé Nast Digital Media, Islands magazine and many others. A confirmed globetrotter, she still keeps her bags packed and fork in hand (well . . . except through airport security.)