This post is sponsored by Cavit. Inspire your pairings and recipes with new wine ideas.
For us, the Super Bowl is actually all about food. (If our team is in it, that's maybe another story.) What can we say? We have our priorities in order. Rather than filling up on beer and only beer, we've mapped out some of our favorite game-day bites, simple to time-consuming, that are perfect with Cavit wines. Plus, the perfect host wouldn't only have beer on hand.
Muffaleta or Sub Sandwiches:  Pinot Noir or Select Red Blend
Whether you decide to serve the classic Italian sub sandwich or go for the beautiful layers of a more complicated, make-ahead muffaletta, we have just the wine to match. These fruity Italian reds are medium-to-full bodied and are a delicious match to the salty meats, olives and cheeses of the sandwich. Their fruit-forward notes add brightness to the stack that your tongue will adore.
Pigs in a blanket:  Pinot Grigio
We adore these salty, greasy sausages wrapped in buttery pastry. They're just a bite and totally addicting throughout the game. We like to sip a refreshing, citrus-loaded Pinot Grigio between bites to refresh our taste buds and fuel us as we cheer on our team.
Pulled Pork:  Merlot
Utilize your slow cooker the day before to make a few pounds of pulled pork. During the game, serve them over cheese fries, on top of tortilla chips for makeshift nachos, in a bun for the typical sandwich, or in tortillas topped with slaw for a southern-style taco. With sweet, smokey and even a vinegar flavors, pulled pork is a great match with a glass of Cavit Merlot. The dark fruit notes of the wine are a delicious pairing with the sweet-savory BBQ sauce your typically enjoy with pulled pork.
Wings:  Riesling or  Oak Zero Chardonnay
Sip on these in between licking your fingers! Do you love wings slathered in spicy sauce? Pick up a sweet Riesling to balance out the spice and cool your tongue. If you're going for crispy wings maybe seasoned with pepper, lemon, Old Bay, parmesan or garlic, we'd recommend our favorite, Cavit's unoaked Chardonnay. The tropical fruit notes of the wine will still cleans the palate after the salty bites, but will let the flavors of the mild chicken shine.
Chili: Merlot
Having a pot of bean or meat-loaded chili on the stove to dish out bowls of (Bring on the toppings!) or dip tortilla chips into or spoon over hot dogs is a must during the Super Bowl. Plus, you can make it far ahead of the busy football weekend and reheat when you're ready to devour. We suggest Cavit's rich Merlot that will bring hints of chocolate and cherries to your already perfectly spiced tomato-based chili.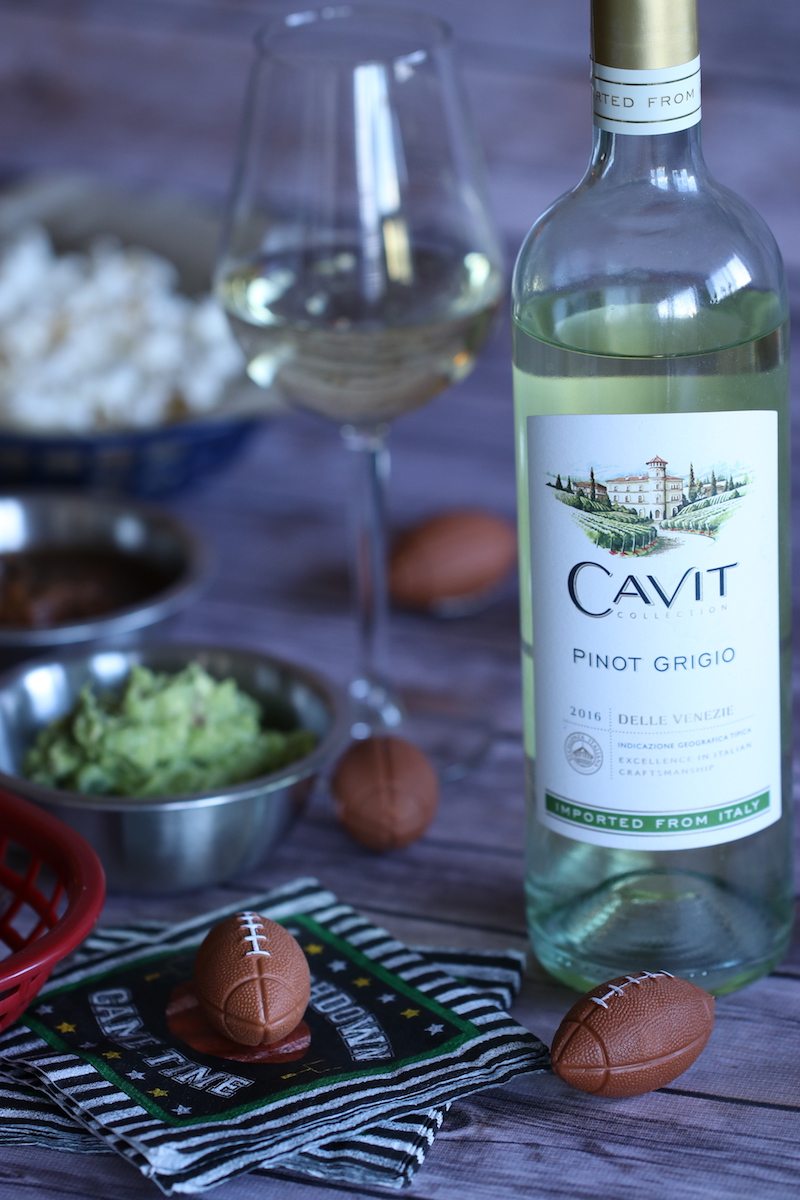 Dips: Pinot Grigio
Be it guacamole, cheese dip, artichoke or onion dip, (Let's be real, the list could go on for awhile.) a crisp Pinot Grigio is an ideal pairing. Given the salty, rich nature of most dips and the chips or snacks that get dunked in, this white wine with bright notes is one of our favorite matches.
Popcorn: Pinot Noir or  Moscato
There's nothing easier to throw together during halftime than a simple bowl of salted and buttered popcorn. If you're keeping things traditional, we like to serve our buttered bowl with Cavit Pinot Noir. The wine's red fruit notes are a playful match with the heavily buttered snack. For a perfect last bite, we like doing a bit of sweet and savory. We add chilli flakes or powder to the bowl, maybe even harissa spice blend and serve it with a sweet moscato. It's sweet and salty elements remind us of when we used to throw M&M's into our warm movie theater popcorn as kids.
Puppy chow: Moscato or Cabernet Sauvignon
If you're anything like us, you know it's not a party unless something sweet is involved to cap off all the savory. We like to make a big batch of puppy chow (popcorn or Chex coated in a peanut butter, cocoa powder, and powdered sugar mixture) that we can mix up the day before and bring out whenever our sweet tooth shows up. Because of its sweet and salty nature, you can try this mix with a Cavit Moscato or Cabernet Sauvignon.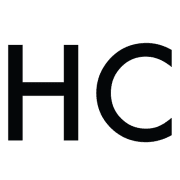 Honest Cooking
The Honest Cooking editorial team handpicks inspiring culinary stories to share with you that we think are beautiful. As an international online culinary magazine with the ambition to truly change the face of online food media we hope to create an inspiring place for serious culinary debate, salivating recipes, interesting food news and international food-fun.