Caramelized Banana Pancakes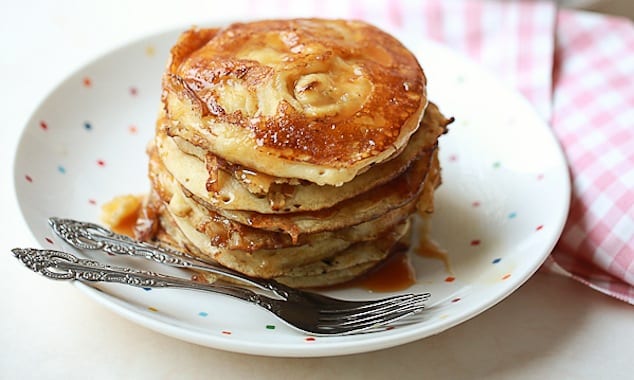 A kid-friendly breakfast or special snack, these pancakes use ripe bananas and are drizzled with a salted caramel sauce that is truly addictive.
By Jehanne Ali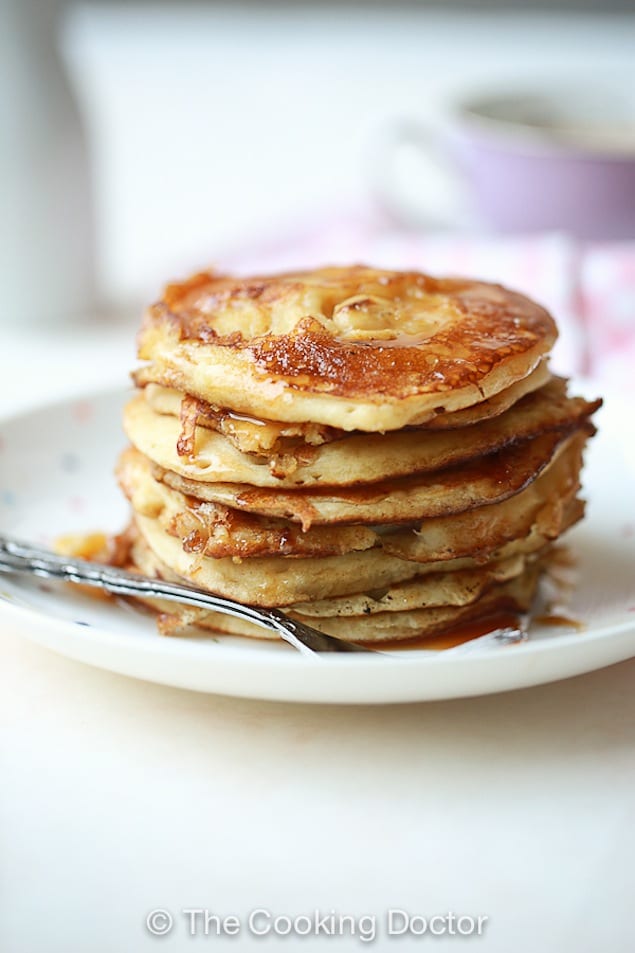 These mini pancakes are perfect for a breakfast, brunch, snack, or packed lunch occassion. They can easily be made by the little bakers too, with adult supervision of course. I have added some semi ripe banana slices on top of batter for sweetness, and a salted caramel sauce for drizzle on top, which is totally optional. Pancakes are one of the easiest baking projects that you can recruit your little ones to help with; as this recipe only involves a bowl and a whisk.

Caramelized Banana Pancakes
A kid-friendly breakfast or special snack, these pancakes use ripe bananas and are drizzled with a salted caramel sauce that is truly addictive. Replace self raising flour with plain flour and another tsp of baking powder as alternative.
Ingredients
1¼ cup self raising flour
1 tsp baking powder
1 cup milk
1 large egg
a tsp vanilla
a pinch of salt
1 tbsp raw sugar
1 tsp vanilla
2 semi ripe bananas, sliced
2 tbsp melted butter + 2 tbsp for greasing
Optional: salted caramel sauce for drizzle
Instructions
In a bowl combine the flour, salt, baking powder, sugar together.
Whisk the egg lightly in a separate bowl and add the milk, melted butter and vanilla.
Once combined, add into the flour and mix well.
Leave to rest for 5 minutes.
Grease the pan with some butter.
Pour small amount of pancake batter and top with banana slices.
Once the pancake is bubbly, flip over and cook the other side until golden brown and puffed.
Enjoy them with a salted caramel sauce!
Jehanne Ali
Jehanne is an enthusiastic baker, food blogger, mother and wife all in one. She swaps her scalpel from her day job as a doctor to kitchen utensils in the evening and creates magical treatment of healthy treats for her family, which she shares in her blog, The Cooking Doctor. She is a firm advocate of healthy eating and always believes that honest and healthy food will steer you clear from the doctors.