Natalie McLaury with a childhood favorite cookie that she vows to start making a lot more often.
Text And Photo By Natalie McLaury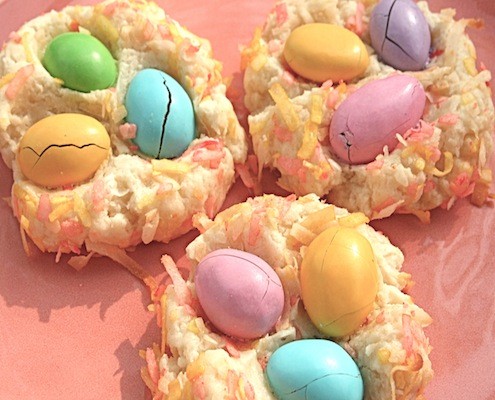 Growing up, these were a staple every Easter. To this day, I think they remain one of my favorite, if not my absolute favorite, cookies of all time. I don't know if its the cream cheese/coconut cookie batter, the addition of almond extract, or the addition of the Almond M&Ms, but these are to die for. In fact, these are too good to only be made once a year! I think I'm going to have to start stocking up on Almond M&Ms every Easter and making nest cookies year round. If you get the chance today, make these for your Easter celebration this weekend…and if not, make a trip to the grocery store next Monday when Almond M&Ms will be on clearance and celebrate Spring with these little gems!

Dyed Coconut and Almond M&Ms are transformed into adorable little nests and eggs, perfect for an Easter dessert!
Serves:
20 (2 cookies/serving)
Ingredients
2 cups (240g) flour
1 tbsp (15ml) baking powder
¼ tsp (1ml) salt
¾ cup (180g) butter, softened
1 package (8 oz) cream cheese, softened
1 cup (200g) sugar
¾ tsp (3ml) almond extract
2½ cups (187.5g) coconut
red & yellow food coloring
1 bag Almond M&M's (pastel colored)
Instructions
Mix dry ingredients and set aside.
With a stand or handheld mixer, cream butter and cheese; add sugar and almond extract, beating until fluffy.
Gradually beat in flour mixture and 1 cup (75g) of coconut.
Cover and refrigerate for 45 minutes (or until firm enough to handle)
Take ½ (37.5g) cup of coconut and tint with 1-2 drops red coloring (place in a covered container, add food coloring, and shake until evenly tinted). Take another ½ cup (37.5g) coconut and tint with 1-2 drops yellow food coloring. Toss tinted coconut with remaining ½ cup (37.5g) of (white) coconut.
Roll large tablespoonfuls of dough into balls. Roll each in coconut until lightly coated.
Place balls on greased cookie sheets and press 2-3 M&Ms into each cookie.
Bake for 12 minutes at 350F. Remove from oven and cool on wire rack. Refrigerate in a sealed container until ready to serve.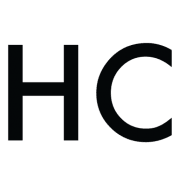 Natalie McLaury
Natalie McLaury is a St Louis based food writer with a passion for real food and experimenting in the kitchen. Her cooking ranges from healthy three course meals to decadent desserts, and she shares many of her food tips and recipes on her successful The Sweets Life blog . As an avid runner and fitness expert, she also gives the occasional tips on how to combine a serious interest in health with a sweet tooth.