Simple Focaccia Dough with Herbs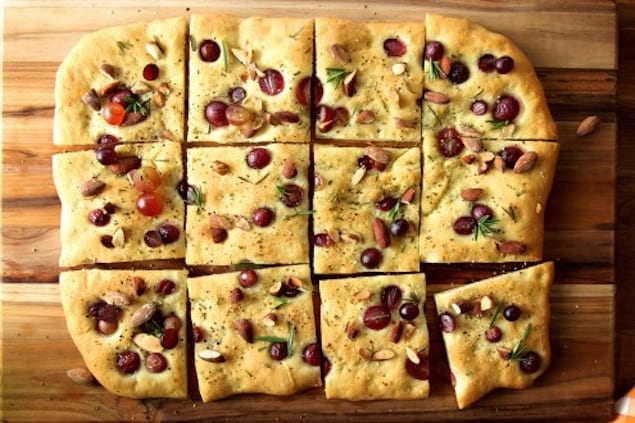 Simple focaccia is a great sandwich bread and a blank canvas for a variety of herbs, zests, and other flavorings.
By Tamara Novakoviç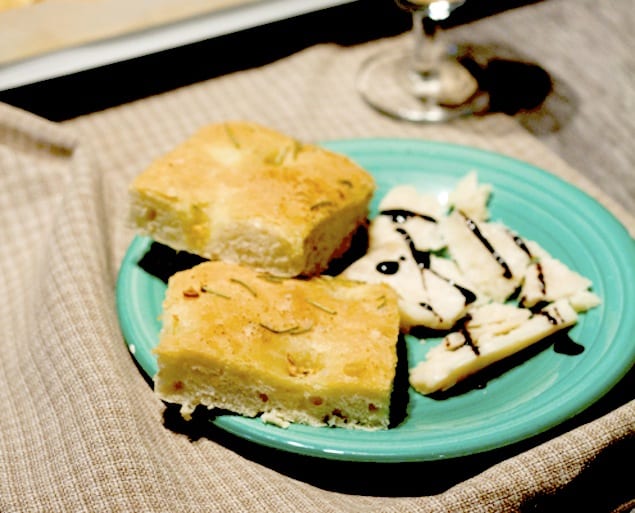 I really love focaccia because of its simplicity. Just a few simple ingredients can result in a divine product.

Simple focaccia
Simple focaccia is a great sandwich bread and a blank canvas for a variety of herbs, zests, and other flavorings.
Ingredients
17.6 oz (500 g) all-purpose flour
2 tsp salt
½ cube fresh yeast (20 g)
1 tbsp sugar
2 tbsp olive oil + more for topping
¼ cup (60 ml) lukewarm milk
1 cup (250 ml) lukewarm water
rosemary
fleur de sel
1 garlic clove
Instructions
Combine yeast with sugar and lukewarm milk. Stir to dissolve and let rise in warm place for 10 minutes. Then add to flour, combined with salt, lukewarm water and olive oil. Knead until you form soft, elastic dough. Cover with plastic wrap and let rise in warm place for about an hour.
Line baking pan with parchment paper and using your fingertips, spread the dough over it. Using your fingertips, make indentations in the dough. Sprinkle with sea salt, minced garlic clove, olive oil and rosemary. Let rise for another 30 minutes.
Preheat oven to 356 F (180 C). Bake for 30 minutes.
Tamara Novakoviç
Tamara Novakovic is a passionate self-taught cook, food blogger, freelance food writer and photographer behind bite-my-cake.blogspot.com. Her life journey has led her through Faculty of Humanities in Zagreb, Croatia to discovering passion for making cakes. She is currently a weekly food columnist for Croatian newspaper V magazine and food magazine Repete.