Did you know May is Loaded Potato Month? No worries if you went the whole month without one. Celebrate now, here are a few takes on the spud dish that are perfect for spring and summer.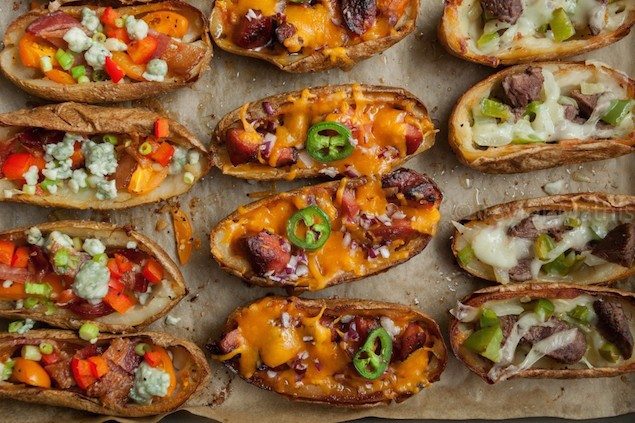 Loaded Baked Potato Skins
Filled with delicious flavors, these loaded potato skins are the life of the party. Crispy skin on the outside and a customizable combination on the inside. See the recipe.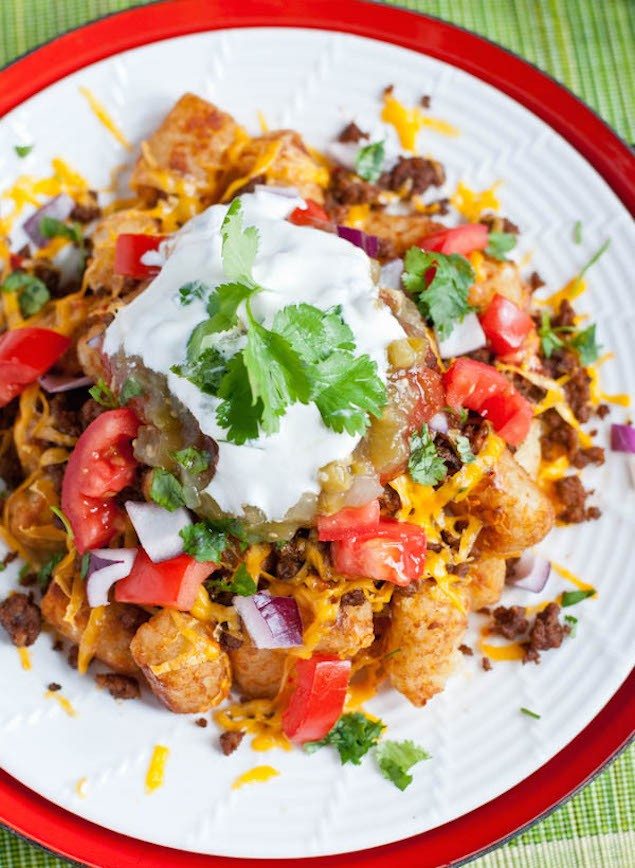 Loaded Tater Tots: Nacho-Style
Classic taco toppings take a new place over crispy tater tops for an awesome loaded appetizer that will make all your eaters happy. See the recipe.
Loaded Sweet Potato with Black Beans
Sweet potatoes paired with black beans tossed in olive oil, garlic and cumin powder. Everything is then drizzled with a little bit of tahini, and garnished with cilantro for freshness. See the recipe.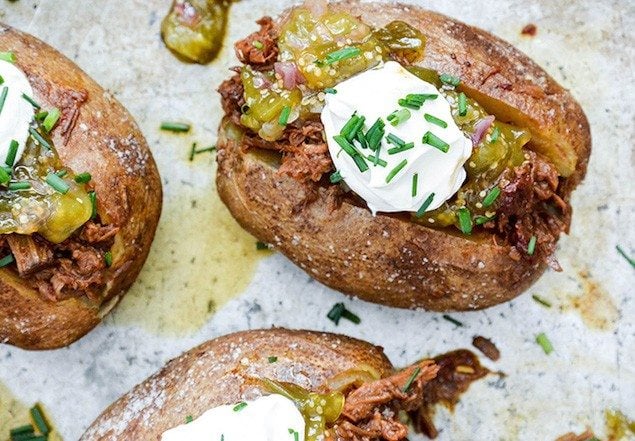 Loaded Baked Potatoes with Barbecue Beef and Tomatillo Jam
Leftover beef doused in barbecue sauce is perfect comfort food when nestled inside of a baked potato and topped with sour cream and tomatillo jam. See the recipe.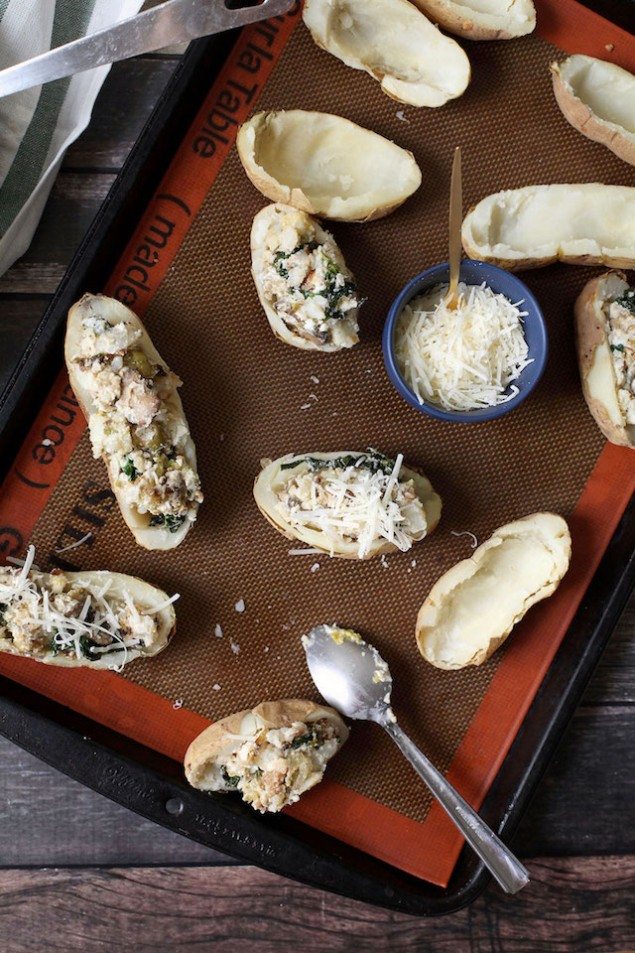 Vegetable Loaded Baked Potatoes
Revisit the classic baked potato and load it up with Greek yogurt and your favorite seasonal vegetables. See the recipe.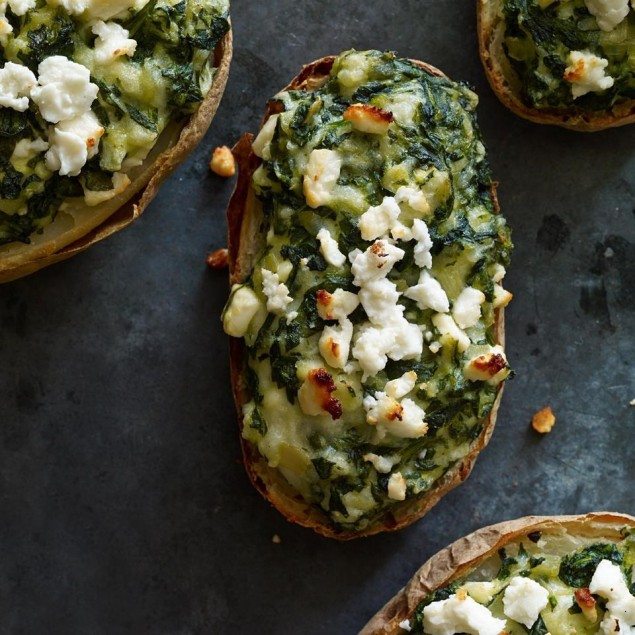 Spanakopita Loaded Potatoes
These twice-baked potatoes are loaded with feta, spring spinach and fresh herbs. See the recipe.