Sweet potatoes paired with black beans tossed in olive oil, garlic and cumin powder. Everything is then drizzled with a little bit of tahini, and garnished with cilantro for freshness.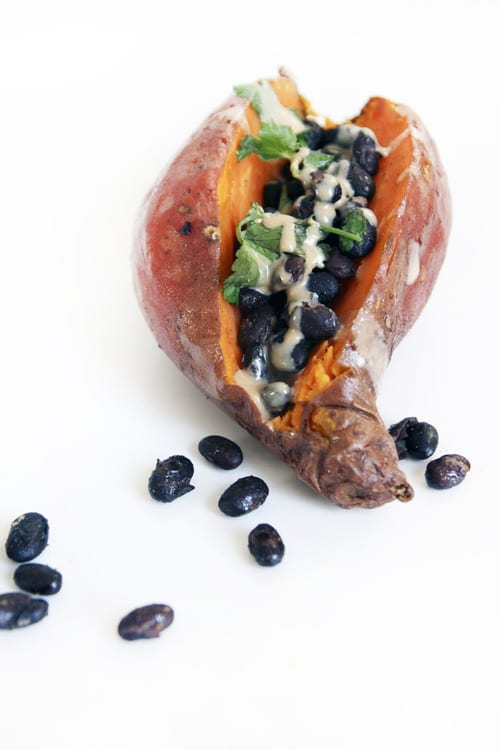 Regardless of trends, the idea of a baked potato stuffed with tasty ingredients is brilliant: filling, cheap, tasty, and relatively healthy (or at least it had the potential to be). Unlike the baked potato sold at the fast food restaurants, this potato is healthier, more satisfying, and equally addictive. Sweet potatoes' orange hue its indicative of a higher vitamin content, beta-carotene to be specific. When it comes to the toppings, you are free to choose your poison, and the possibilities are endless: spicy pan roasted corn, hashed brussels sprouts, a kale salad, chickpeas, roasted cauliflower, or even broccoli with a bit of parmesan cheese. Just make sure to have a delicious combination of flavors and something creamy to fuse everything together.
Print
Black Bean Stuffed Sweet Potato
Author:

Mariela Alvarez Toro

Cook Time:

50 mins

Total Time:

50 mins

Yield:

1

1

x
1

whole sweet potato

½ cup

cooked black beans

1

clove garlic

2 tbsp

. olive oil

1

dash cumin powder
Salt to taste
Several cilantro leaves
Tahini to garnish
Instructions
Preheat oven to 350 degrees Fahrenheit.
Wash potato under running water, pat dry, and set aside.
Place potato on a square-ish piece of aluminum foil. Using a fork, poke the potato several times, then drizzle 1 tablespoon of olive oil. Wrap the potato with the paper foil and place in oven. Bake for 45 minutes.
While potato bakes, prepare the black beans. In a medium saucepan heat olive oil over medium temperature. Add garlic and cook until fragrant. Add cumin powder, black beans, and salt.
Toss beans in oil until fully warmed through. Taste for seasoning and adjust as necessary.
Add cilantro leaves and set aside.
After 45 minutes have passed remove potato from oven, unwrap from aluminum foil, and let cool slightly.
To serve, cut potato halfway through down the middle. Spoon the beans onto the potato, and then drizzle a teaspoon of tahini. Eat immediately.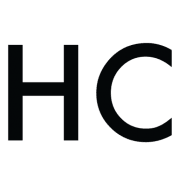 Mariela Alvarez Toro
Recently graduated with from Harvard University's Graduate School of Design. She has recently completed "People in Food-Space", an ethnographic study on the cultural production of taste in space. She has also examined post-soviet food production systems and housing projects in Havana, Cuba. Originally from Puerto Rico, Mariela has been living in the United States for eight years. She has involved herself in both teaching and practice, while writing on food at tastyplan.com. Her goal as a food writer is to cook creatively, using the best ingredients to find new flavor combinations every day.