Tamara Novacoviç has lost some of her sense of privacy after becoming a food blogger. But she's gained some great recipes.
Text And Photo By Tamara Novacoviç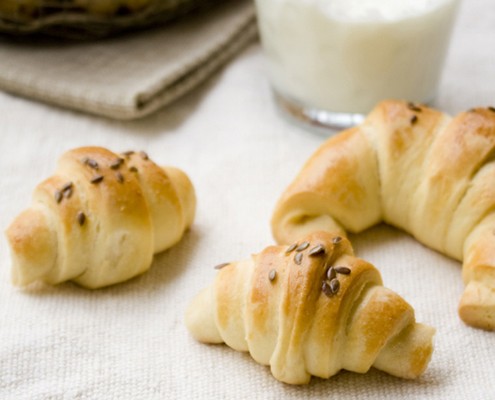 I'm sure foodies across the globe (most of you, at least) are familiar with Masterchef series. Well, here in Croatia we finally got our version of this reality cooking show, based on the British version. I have talked to many fellow bloggers and friends, some watch it regularly, some follow it religiously (like me) and some don't watch it at all. Opinions are, as always, divided.
The most interesting fact is that many food bloggers I know don't enjoy public attention and have no interest in being "famous", being public figures. Some of my friends even say that they hide their blogs from their friends…which is exactly what I did in the beginning of my blogging "career". The fact is that, when writing a blog, you very much influence the amount of info you give to the public. You also control the facts and which parts of yourselves you reveal. Therefore, most of them wouldn't apply for this show. They don't feel comfortable with the reality aspect of it and with the fact that someone somewhere will read about their private lives (not just their cooking) in lunch breaks or while waiting for the bus…I don't know what is general opinion on this in your country, please feel free to share. As far as I'm concerned, I feel like I would like to apply…but I also feel I still have a lot to learn before that happens.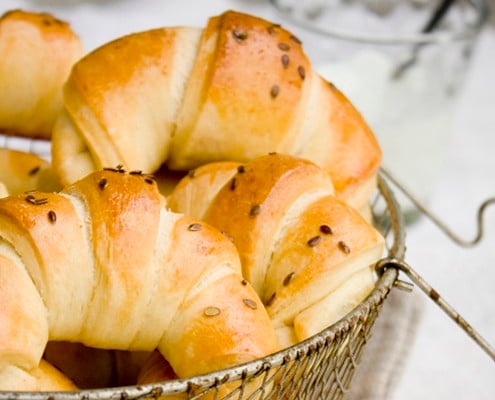 See Also
I have to mention another fact-money that the winner gets is quite a lovely amount and would help make many dreams come true. Now we've come to the point where people will divide into those who will adventurously dive into the project and learn something and into those who won't allow themselves to be dragged into the realm of reality shows. For me personally, the appealing part is that (aside from money) you will learn a lot. Not just about cooking techniques and dishes beyond imagination, but (most importantly) about yourself. Masterchef is the only reality show (here in Croatia) I can see myself applying for. Moreover, throughout this Internet era, I've lost the feeling of (complete) privacy. This is an Internet age and as soon as you put some info or picture from your private life on the Internet (Facebook, for example), I believe you lose your privacy. Before you know it, you google your or someone's name and unbelievable amount of information is displayed.
Please feel free to share your thoughts on this and on the show itself. Let us move on to the recipe, finally. I saw these buns in one of Masterchef classes, they were made by the professional baker and I really liked them. I decided to test this dough at home and I'm really pleased with the result. The interesting thing is-the recipe uses margarine instead of butter. I know many foodies are against such products as margarine. I personally don't have problems with it. I suppose margarine is used with a certain purpose here, since it's a professional's recipe. Maybe it affects the texture of these buns.
Print
Masterchef buns and the reality of human nature
---
Author:

Tamara Novacovic

Total Time:

1 hour 20 minutes
Description
Soft buns from Masterchef reality show…Perfect for breakfast!
---
10 cups

(

1

kg) all purpose flour

2

packets (7 g each) instant dry yeast

2 tsp

salt

2 tsp

sugar

3

eggs

0.4 cups

(

100

ml) vegetable oil

0.4 cups

(

100

ml) milk

5.2 oz

(

150 g

) margarine

0.8 cups

(

200

ml) water
sesame/flax seeds/sea salt-to sprinkle

1

egg-for egg wash
---
Instructions
Combine all ingredients and knead until smooth dough forms. Cover with clean kitchen towel and leave for 20 minutes.
Divide the dough into 4 equal pieces, brush each with vegetable oil and let rise for 10 min.
Roll out each part into a circle, on lightly floured surface, and cut into 16 equal triangles. Roll into buns shown in the pictures above and assemble them onto baking tray covered with parchment paper. Cover with clean kitchen towel and let rise again for 30 min.
Preheat oven to 374 F (190 Celsius). Brush buns with egg wash and sprinkle with sesame or flax seeds, or sea salt.
Bake for about 20 minutes, serve warm.
Prep Time:

1 hour

Cook Time:

20 mins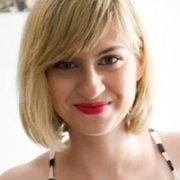 Tamara Novakoviç
Tamara Novakovic is a passionate self-taught cook, food blogger, freelance food writer and photographer behind bite-my-cake.blogspot.com. Her life journey has led her through Faculty of Humanities in Zagreb, Croatia to discovering passion for making cakes. She is currently a weekly food columnist for Croatian newspaper V magazine and food magazine Repete.