Make your delectable cookies guilt-free with this sugar-free icing to go on top!
When I started thinking about how to make sugar free icing for cookies, I thought it was pretty impossible. Honey doesn't solidify like that, and with stevia you can't make a crunchy icing for sure.
I had some cookies that I purposely kept very low in sweetness because I wanted to decorate them with a colorful icing… And since sugar was out of question, I had to come up with a perfect replacement…
After carefully inspecting my sugar free pantry, erythritol seemed to be the key!!
Erythritol is a sugar alcohol that despite having no calories retains 70% of the sweetness of sugar and it has the same exact consistency! It crystallize beautifully and it allows you to create a crunchy icing to add flavor to your cookies!
The quantities you'll find in this sugar free icing recipe are purposely small because they are meant for dividing the glaze into three different flavors… and I only had 11 cookies to glaze!
If you need to make more take a look at the video and you'll see how easy it is to adjust the quantities according to the number of cookies you need your sugar free icing for.
I am personally in love with this quick and recipe that allows me to ice with no sugar and to add a lot of character and flavor to my cookies.
As you can see from my Grain Free Chocolate Coffee Cookies it gives your treats a fabulous touch!!
Now I can't wait to hear from you! Do you want to share your secrets on how to make a sugar-free icing for cookies?
I would love to know!!
And don't forget to check back next week to get the recipe for the delicious grain free cookies you see in the video!!
Print
For the Orange Sugar Free Icing:

1/4 tsp

Coconut Oil

1 1/2 tbsp

Erythritol

¼ tsp

Turmeric

1 tsp

grated Orange Zest

1 tsp

Orange Juice
For the Coffee Sugar Free Icing:

1/4 tsp

Coconut Oil

1 ½ tbsp

Erythritol

1 tsp

Dandelion Coffee

1/8 tsp

Coffee powder

1 tsp

Water
For the Matcha Sugar Free Icing:

1/4 tsp

Coconut Oil

1 ½ tbsp

Erythritol

¼ tsp

Matcha Green Tea

1 tsp

Coconut Milk or Water
Instructions
Heat up the coconut oil in a non stick pan.
Pour in the erythritol and let it cook for ½ a minute. Add in the different flavors according to what kind of icing you are making. Lastly, add in the liquid ingredients (orange juice, water or coconut milk) and let it cook until it to starts to bubble.
Let the sugar free icing bubble for a couple of minutes. The longer you leave it on the stove the more caramelized it becomes.
Take your icing off the stove and, before you pour it over your cookies, wait a few seconds until it stops to bubble and goes back to being liquid.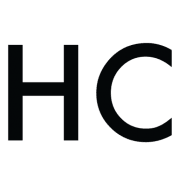 Ambra Torelli
Born and raised in Italy, Ambra is a healthy recipe developer, food and travel writer with a passion for healthy living and wellness. She is the founder of 'Little Bites of Beauty" and the author of the cookbooks "Healthy Italian Desserts Made Simple" and "The AIP Italian Cookbook". She shares her daily food & travel adventures on her Instagram @LittleBitesofBeauty