A twist on the classic spaghetti carbonara, this recipe uses sweet potato noodles and goat cheese for an quick meal using winter ingredients.
I probably don't need to tell you about Carbonara. It's in every single restaurant on the planet earth and it involves eggs and bacon. It's goooood.
BUT, have you ever invited goat cheese to your pasta party? AND has the "noodley" component of the pasta shin-dig ever been made of sweet potatoes?
No? Well, you are cordially invited to the sweet 'tater and goat cheese soiree of the season my friends.
I used a gluten free sweet potato pasta that tastes like my favorite ground-dwelling tot. You could also try making your own fresh pasta with the sweet potato.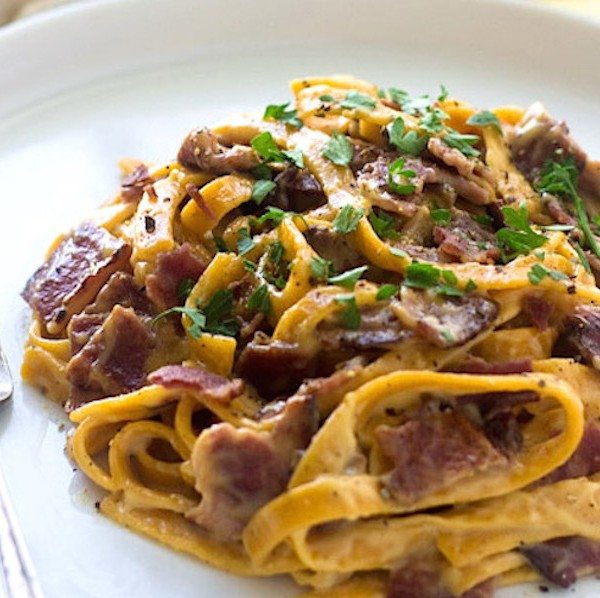 Taylor Kiser
Ingredients
4

Oz

Sweet Potato Fettuccine

1/2

Tbsp

Olive oil

4

Strips of Turkey Bacon

1

Large egg

2

Oz

Goat Cheese

1/4 cup packed

Salt/pepper

Chopped fresh parsley

for garnish
Instructions
Bring a large pot of salted water to a boil and cook the pasta according to package directions.

Well the pasta cooks, heat the olive oil a large pan on medium/high heat. Cook the bacon until golden brown and crispy, about 1-3 minutes per side.

Transfer the cooked bacon to a paper towel to blot off the excess oil, and then cut it up into small chunks. Place the bacon back into the pan that you cooked it in (with the heat off) and set aside.

In a medium bowl, whisk together the egg and goat cheese until smooth and creamy.

Once the noodles are done, drain and transfer back into the pot. Stir in the bacon pieces, and any of the residual oil left in the pain. Toss to disperse the bacon and coat the noodles with the oil.

Quickly pour the cheese/egg mixture into the pot and stir until the mixture has slightly thickened and is evenly coating the noodles.

Divide between two plates and season with salt, pepper and parsley.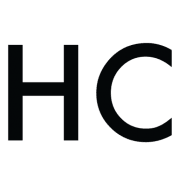 Taylor Kiser
Taylor is the blogger, recipe developer, photographer and general mess maker behind the blog "Food Faith Fitness." She is a Christian who is constantly trying to learn how to keep Christ at the center of her daily life. Taylor is also a health and fitness enthusiast who loves creating delicious recipes, with a healthy spin. However, Taylor also believes that moderation is key, so sometimes it's ok to just go and eat a cookie!